Ensure happy customers become repeat customers.
Create personalized text messages to interact with customers and keep them engaged.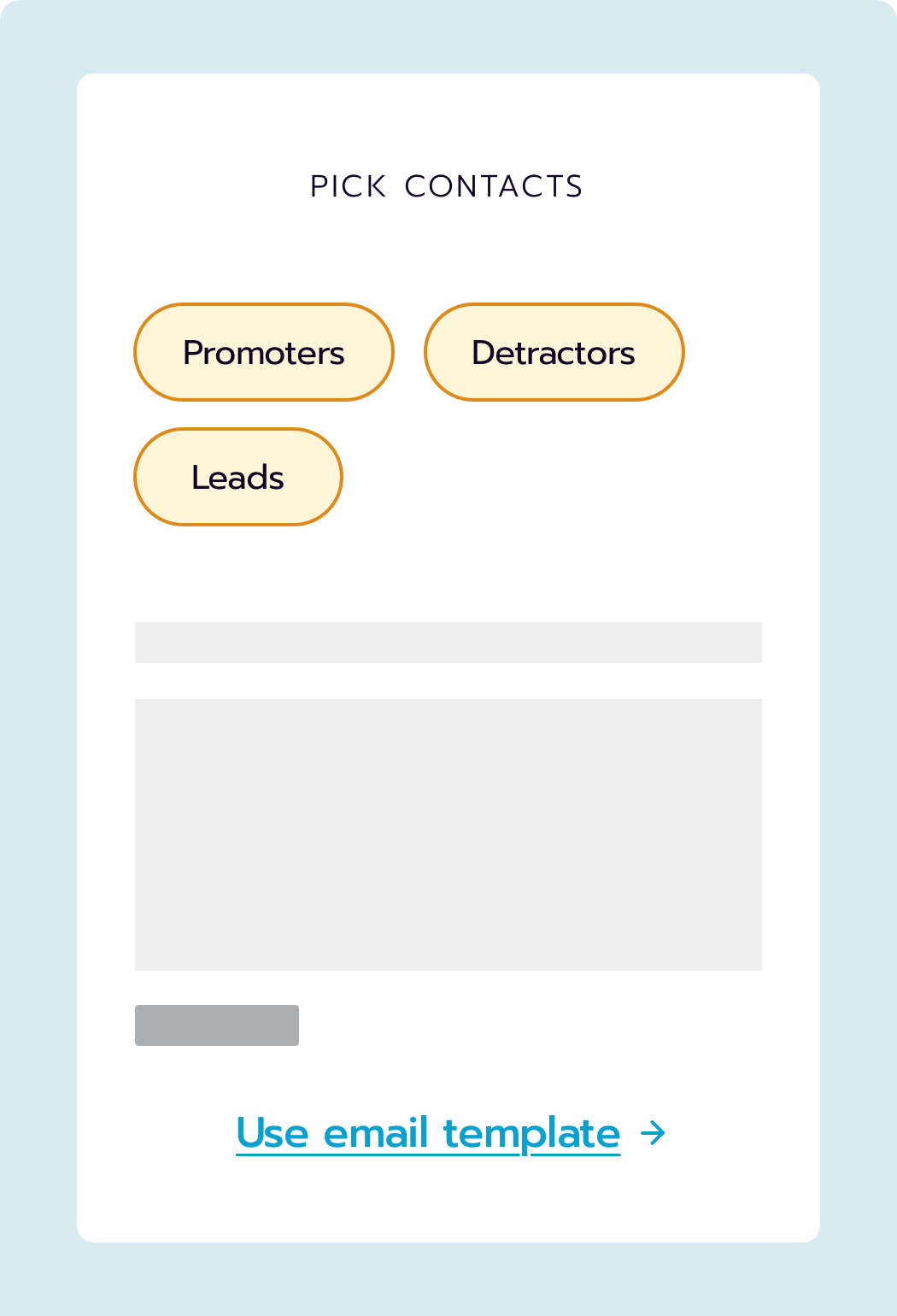 Communicate with your target audience at the touch of a button
Easily communicate via text with leads, promoters, and detractors using templated messages tailored to your industry.
Expedite the sales cycle and build stronger relationships
Increase revenue by easily sending personalized text messages that your customers will appreciate — like promotions and service reminders.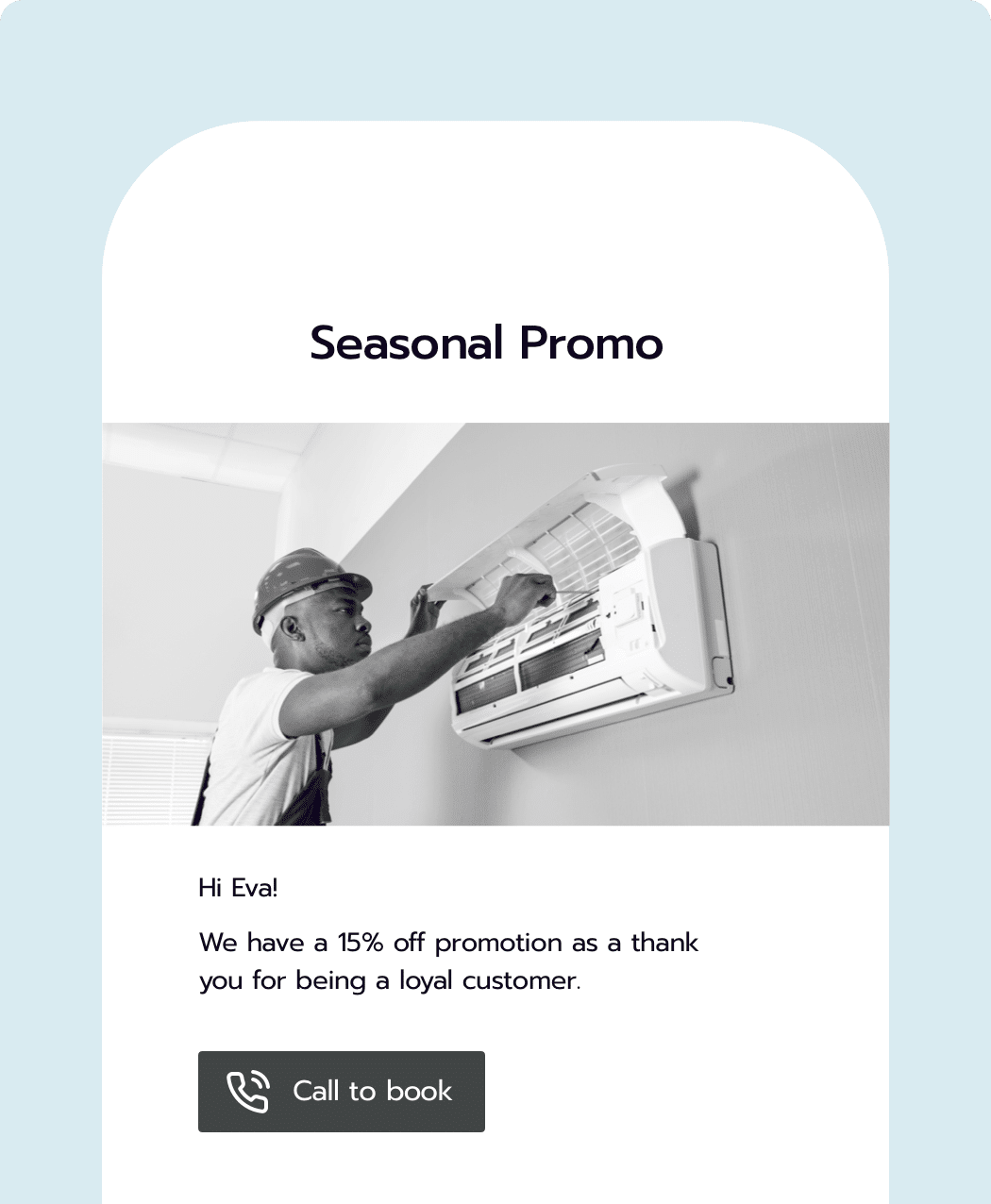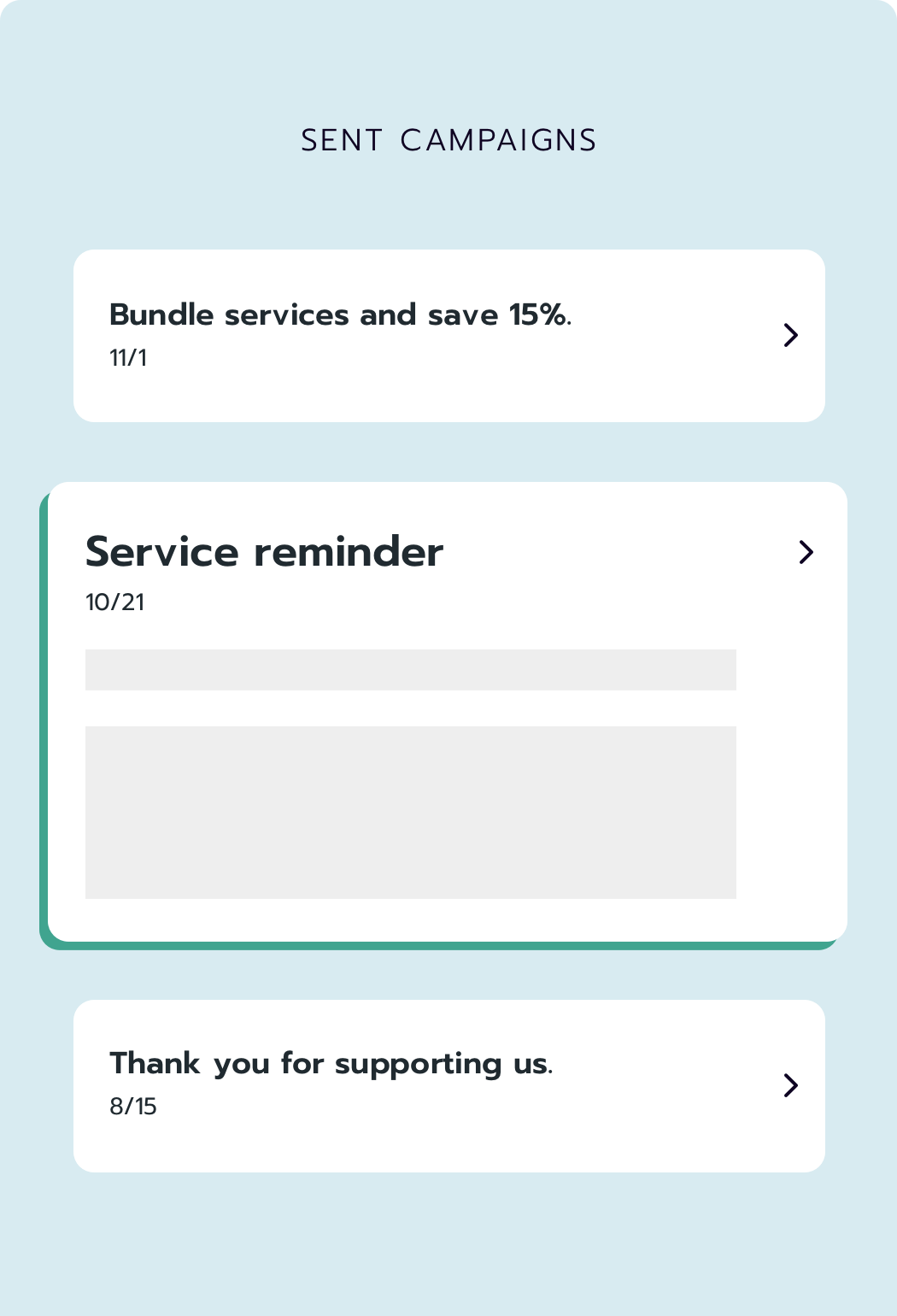 Keep in touch with past customers
Re-engage previous customers by sending targeted texts that keep you top of mind and at the top of their SMS inbox.
Other features to help grow your business automatically