Web accessibility platform for local businesses
Begin your path to ADA & WCAG compliance with AudioEye's easy-to-use technology platform, certified accessibility experts, and legal assistance.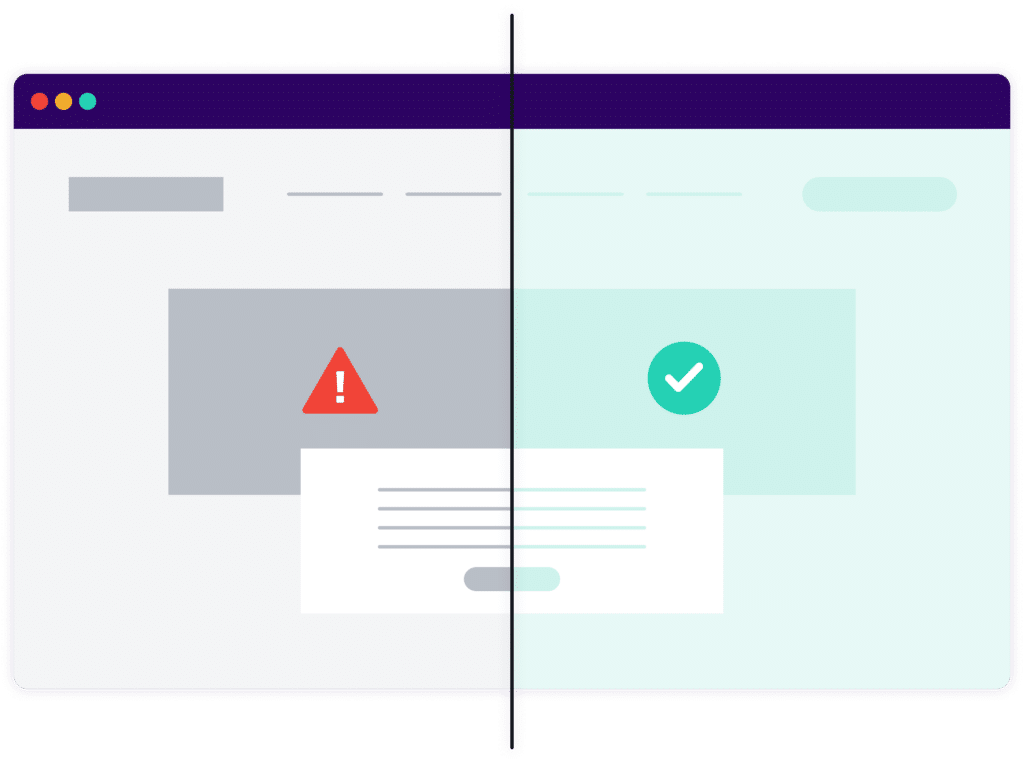 Improved & inclusive customer experience
Deliver accessible and optimized experiences that feel native to your website with our advanced accessibility platform.
AUTOMATED FIXES
As accessibility issues arise, we find and fix the majority of them before they reach your customers.
PROVEN RESULTS
Users who rely on assistive technology regularly confirm that AudioEye improves their online experiences.
PERSONALIZATION
AudioEye's Visual Toolkit allows customers to take control of their experiences to suit their needs.
Visibility and insights in one dashboard
View, analyze, and track progress on all accessibility issues found with AudioEye's Issue Reporting. Use our detailed reports to make data-driven decisions.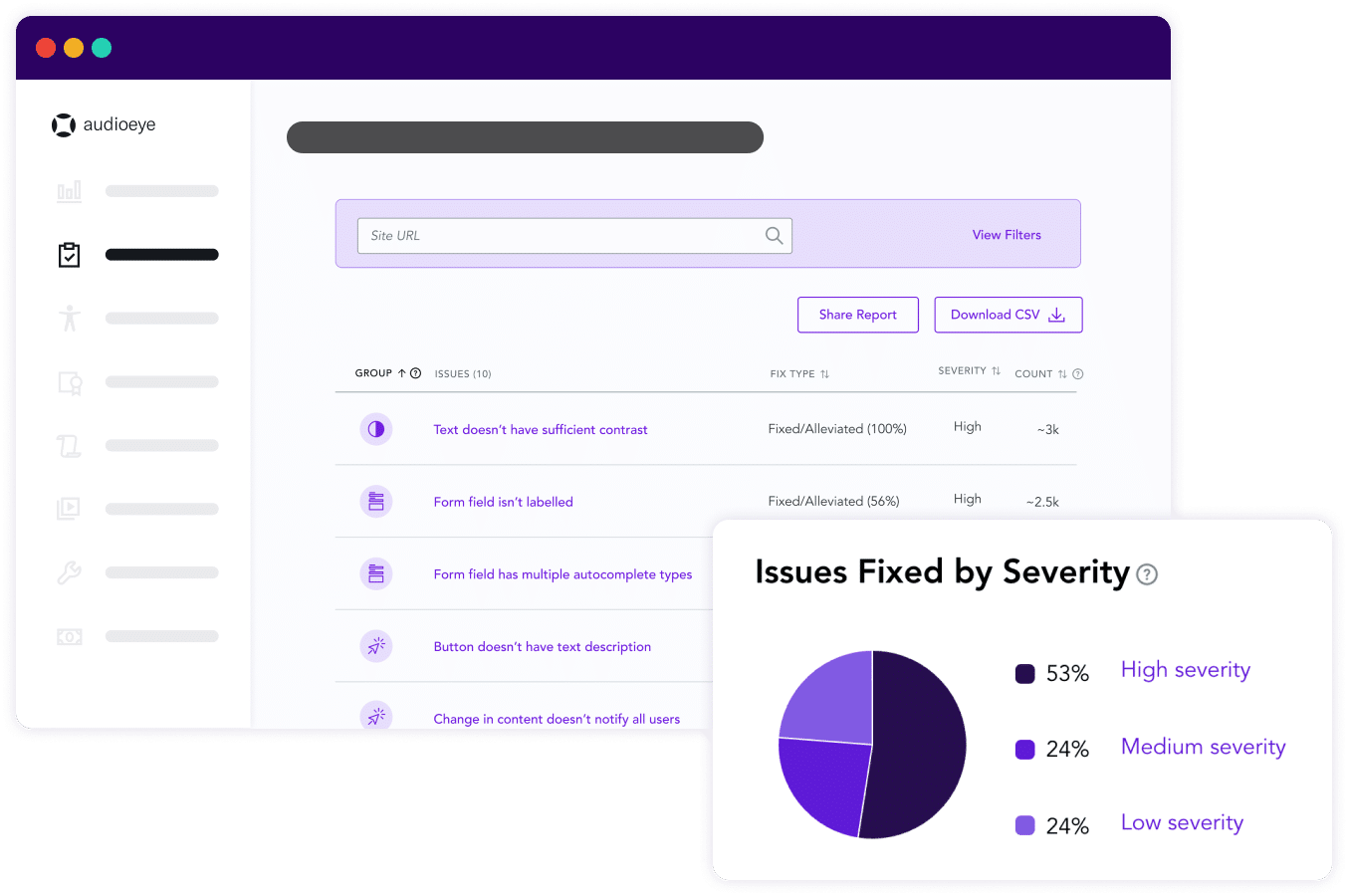 Get 50% back with the ADA compliance tax credit
Did you know? The IRS offers small businesses a tax credit of up to $5,000 for annual expenses for ADA compliance. This credit covers up to 50% of eligible accessibility expenditures in a year up to $10,250. Learn more.
AudioEye works seamlessly with your Broadly website.
AudioEye helps you work toward ADA and WCAG 2.1 compliance through a combination of automation technology and human touch.
How AudioEye helps you stay compliant:
Ongoing automated testing
Free fixes for reported issues
Accessibility training and education
Issue reporting real-time dashboard
Available grievance procedures
Sustainable testing and remediation plan
Compliance with ADA, WCAG, EAA, & more
Accessibility statement & certification
Daily automated monitoring & scans
Screen reader & keyboard navigation adjustments
Visual toolkit with 24/7 Help Desk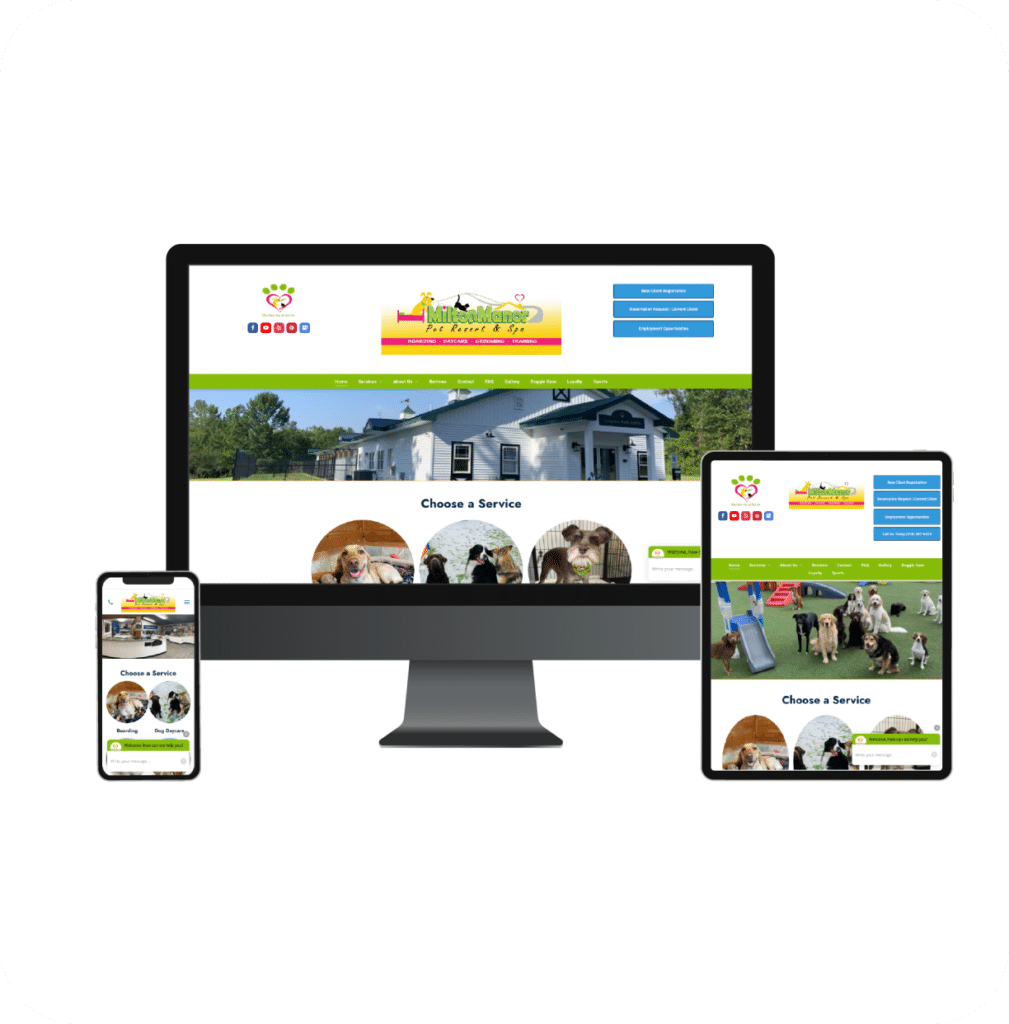 Digital accessibility myth vs facts
Only a small percentage of the population has a disability.
Digital accessibility is only needed for those who are blind or who have low vision.
15% of the world's population, or approximately 1 billion people, has a disability. The CDC estimates 26% of US adults have a disability.
Accessibility also greatly benefits those who have impaired mobility, are prone to seizures, have a learning or developmental disability, have hearing loss, or who are aging.
Other than compliance, there are no other benefits to making a website accessible.
Digital accessibility doesn't apply if you have 15 or fewer employees.
In addition to performance benefits like SEO, an accessible website improves the experience of your customers and increases your ability to generate more leads.
The reference to "place of public accommodation" in Title III of the ADA makes no special exemptions for small companies. Plaintiffs are claiming Title III violations in their digital accessibility lawsuits.
Web accessibility for the most popular platforms
No matter which platform you've used to build your website, you can easily activate AudioEye and begin your path toward a more accessible online experience.