Save time and increase visibility in your area.
Boost your online reputation with expert-created posts of relevant, engaging content across social platforms.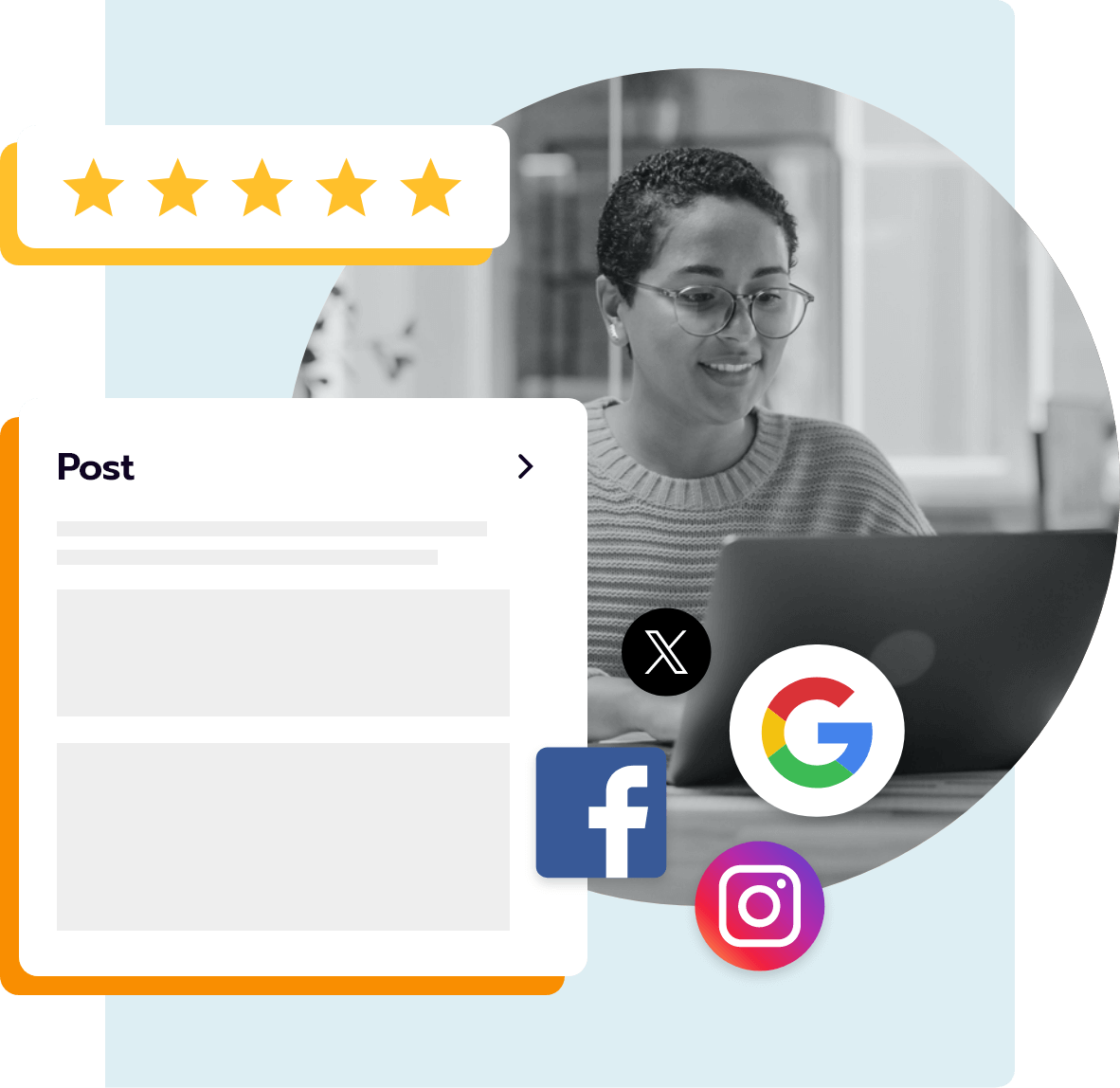 Trust a dedicated team of creative writers educated on best practices for effective social media strategy and engagement.
Boost SEO and website traffic with content that drives users to learn more about your business and popular services.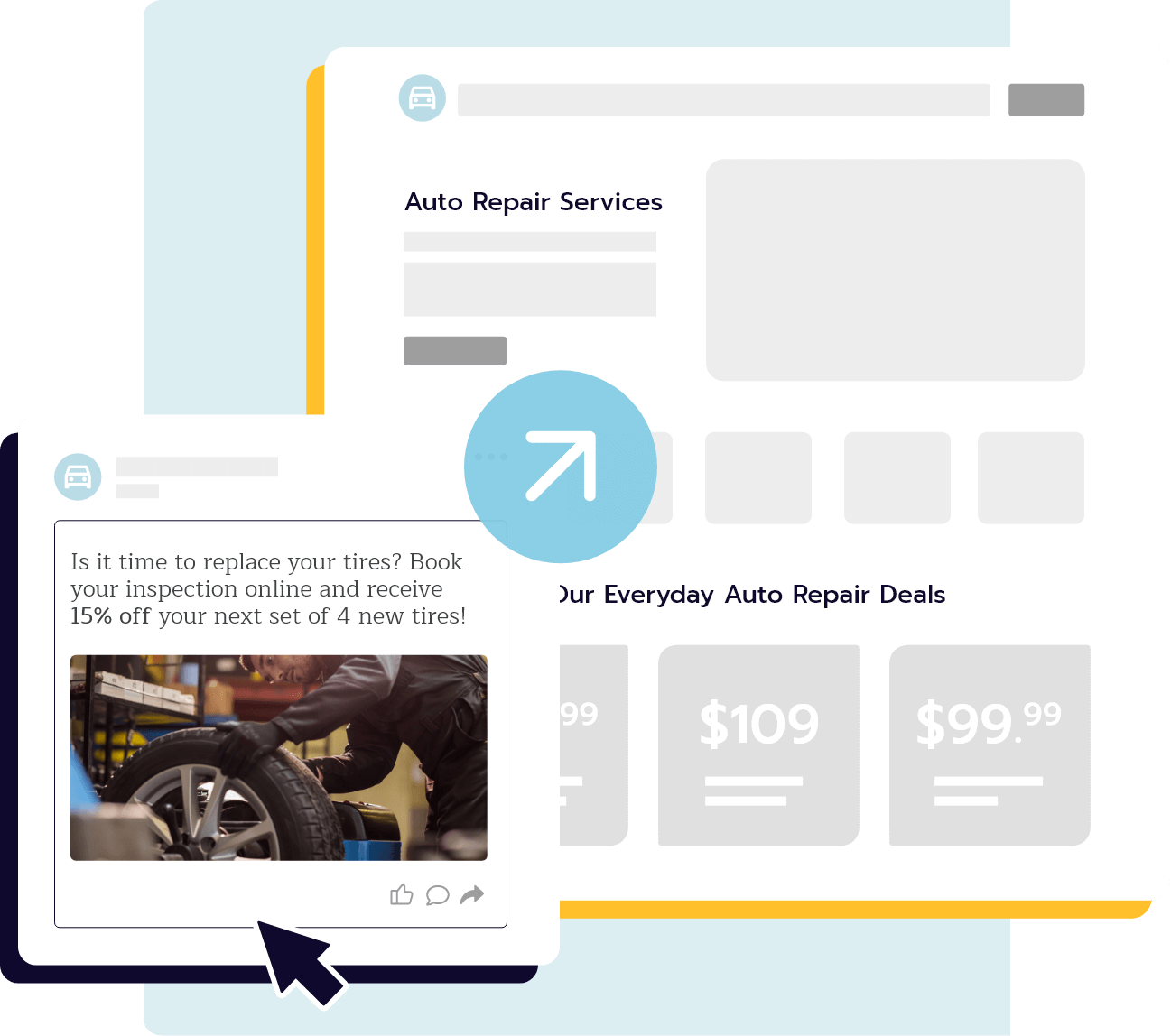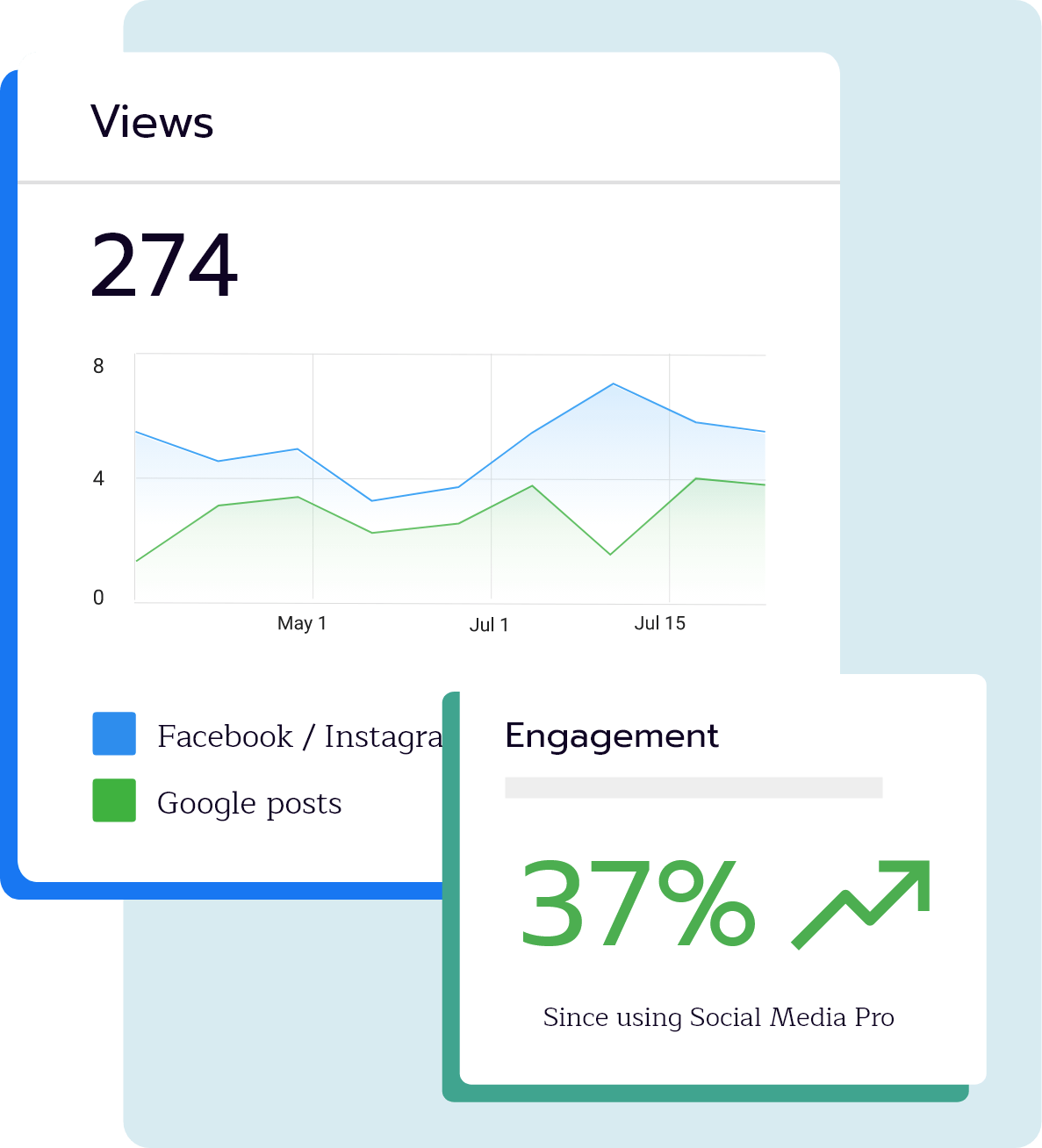 Save time and people hours on strategy and content creation while improving your social media presence and engaging with followers.
Tailored for your business
Increase sales opportunities with carefully crafted posts that adhere to the right style, tone, and angle for the target audience.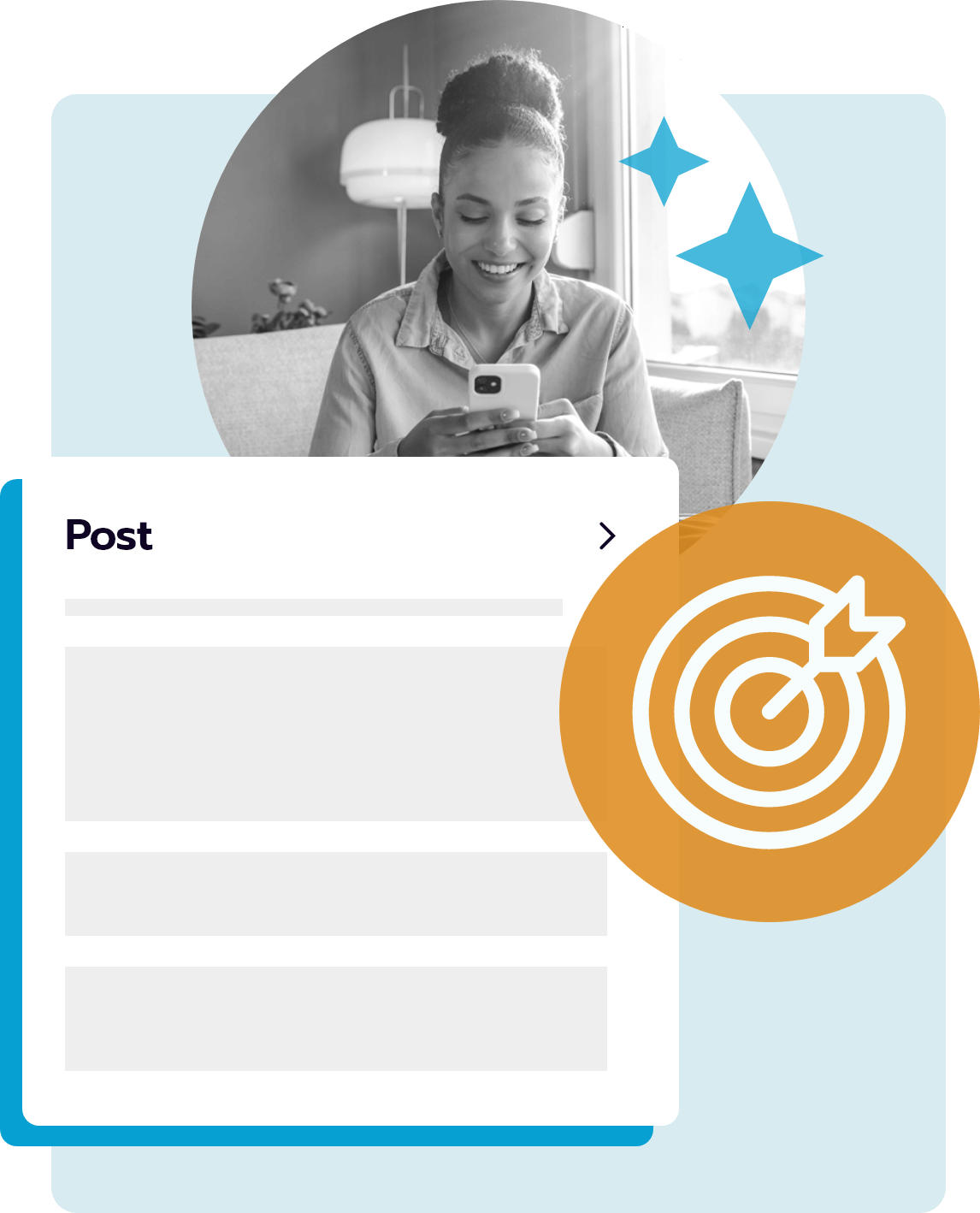 Other features to help grow your business automatically