Manage Leads and Customer Communications in One Place
Track all communications with customers and leads so you can provide the best, most consistent customer experience possible.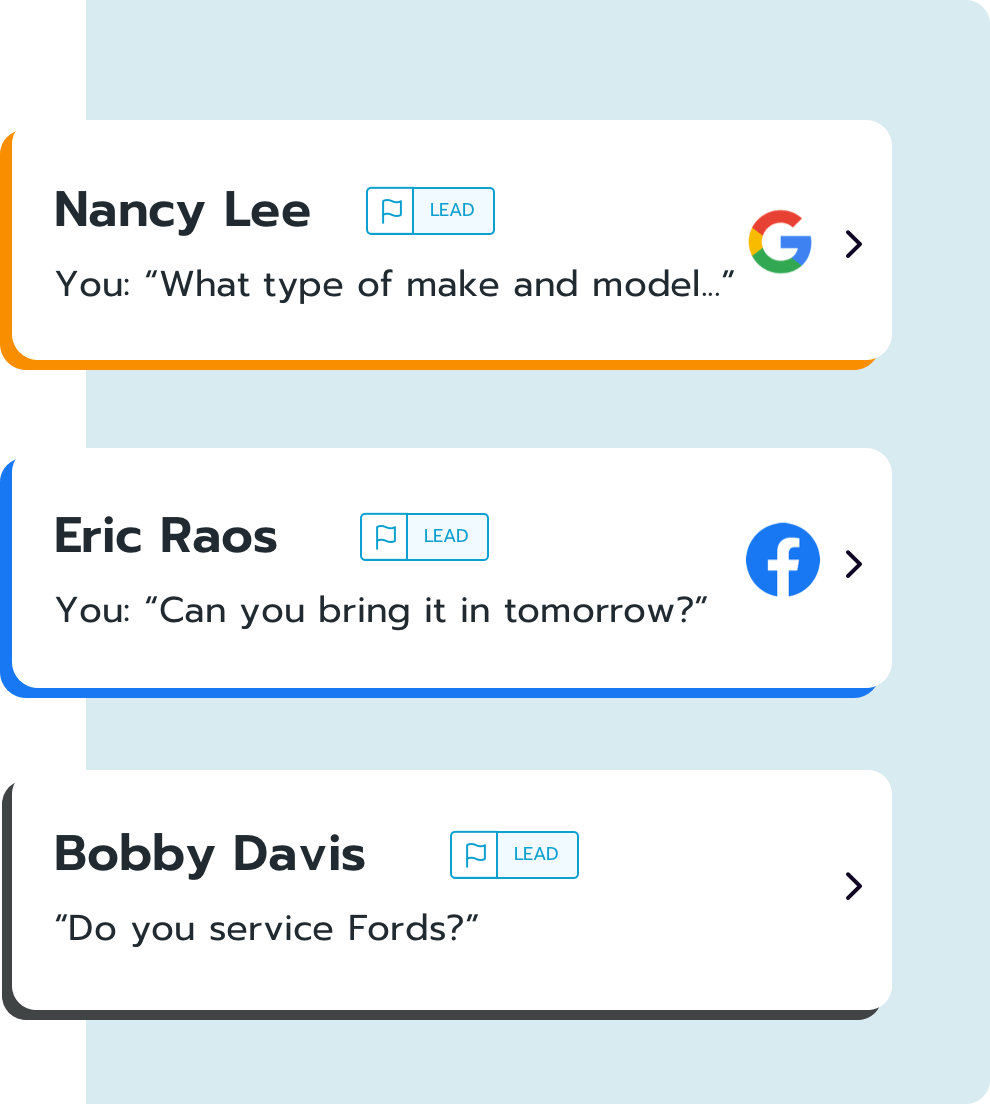 All your leads in one place
Easily respond to every inquiry in one place whether the lead came from Google, Facebook, Instagram, or your website.
One home for all customer interactions
With a complete history of all customer interactions, you have context to provide each and every customer with a relevant and personalized response.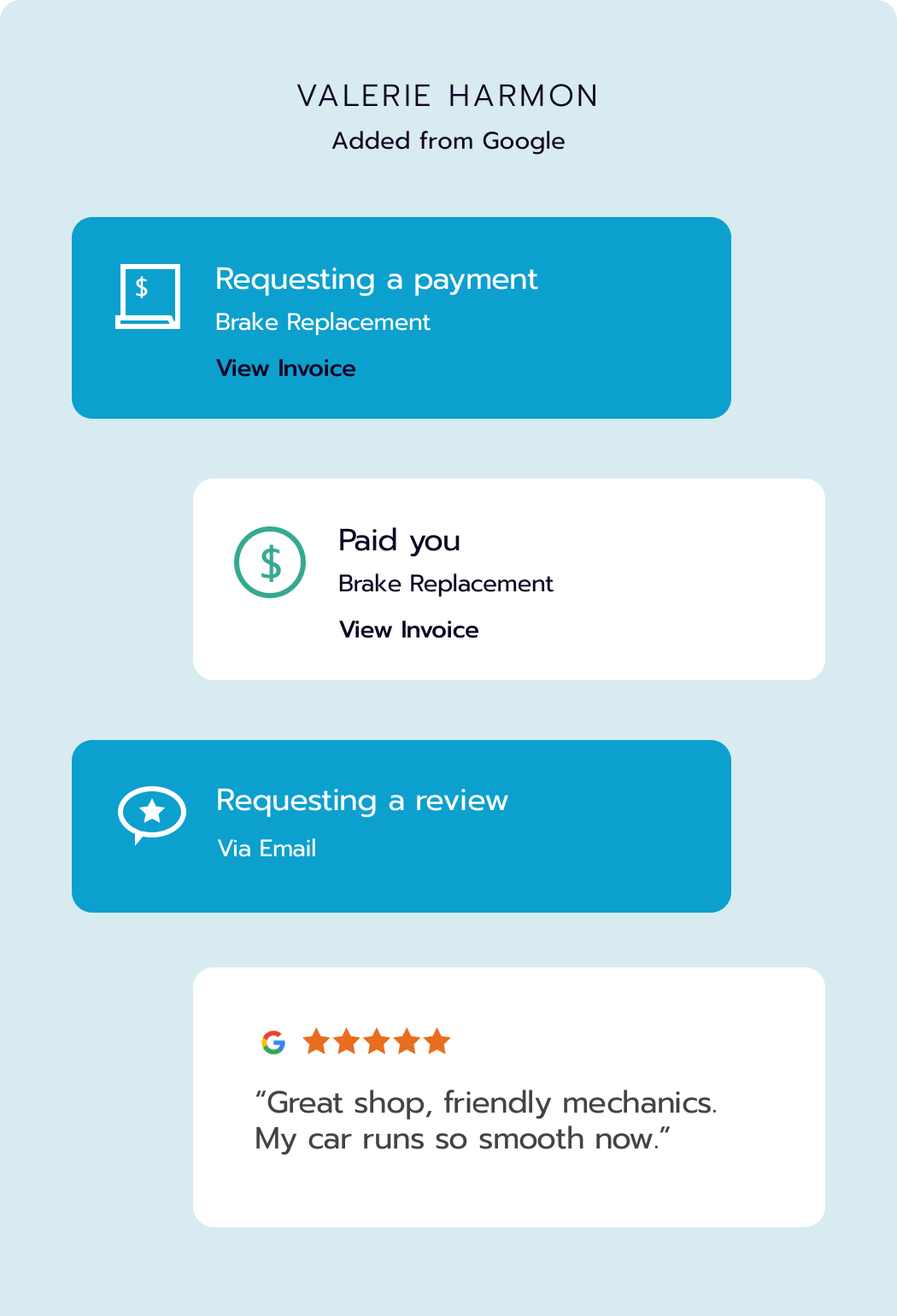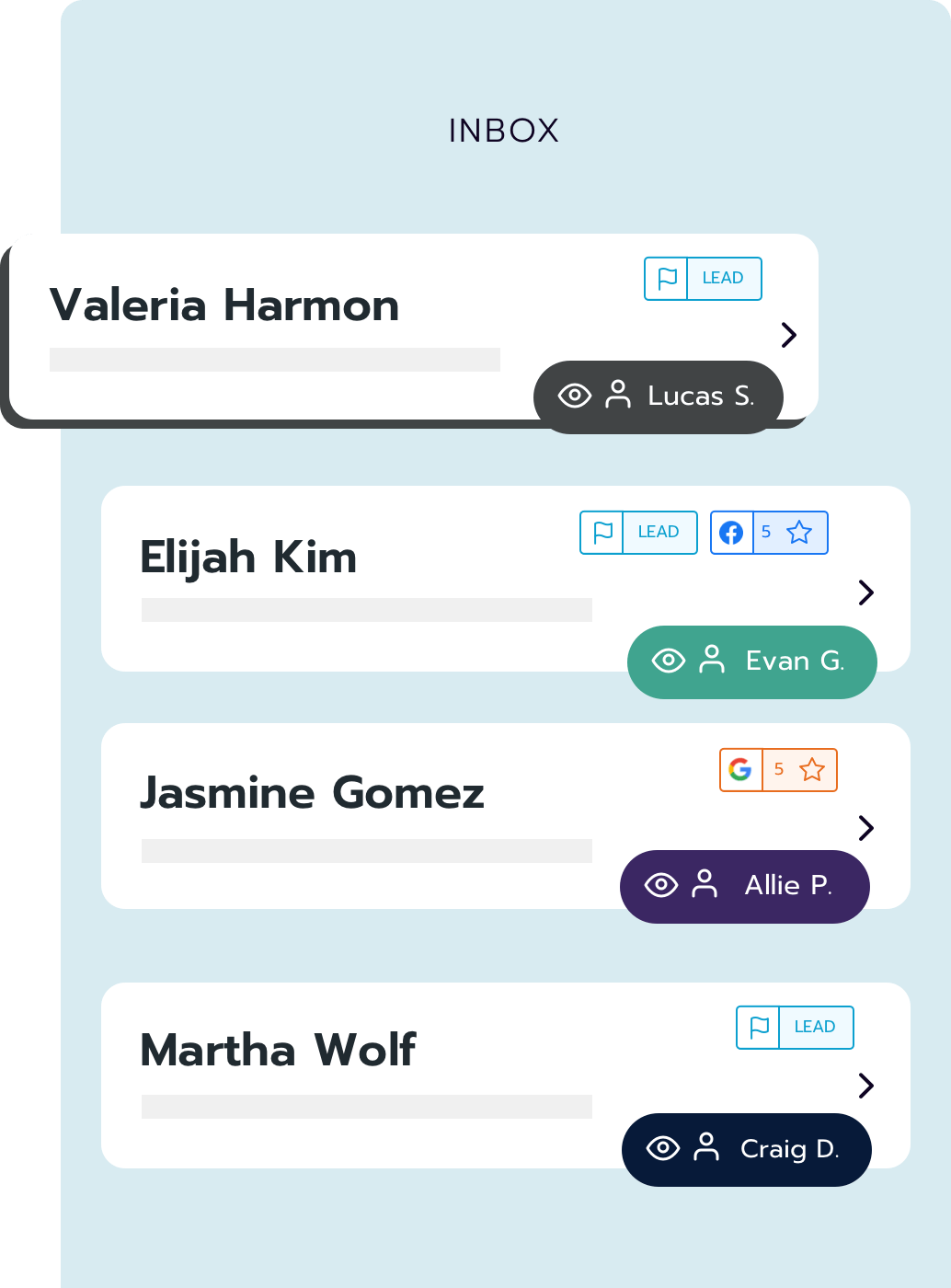 Provide team members with a complete history of customer interactions, so everyone can be on the same page.
Other features to help grow your business automatically