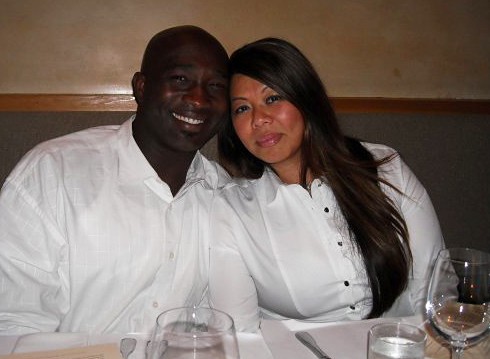 Broadly Q&A: Pinx Catering
Broadly Q&A features our local business partners. This week, we are sharing our conversation on marketing and customer reviews with Craig Cooper, owner of Pinx Catering, in Oakland, CA. Cooper and his chef extraordinaire wife, Pinky, founded their company after winning the San Francisco Street Food Festival in 2011… and have been delighting customers with their delicious Southern Gourmet creations ever since.
How did you and Pinky get started?
We started completely by accident! There was never any master plan to start a food business. We didn't go to culinary school, but we have a love for food, and we love to share that food with friends at our house. Over the years, we'd invite friends over and have a lot of dinner parties. We started having everyone over for dinner, then switched to breakfast. In 2011, friends of ours convinced us to enter the San Francisco Street Food Festival. We got a free booth to sell our product – we had never sold before – and got a business license. That Saturday, we sold 2,000 waffles. We went against real food trucks, and we won the 'Vote for Your Vendor' contest by a landslide.
Where did you go from there? What were the challenges you faced?
We worked on business names and figured out how to get funding to build a business. It's been real life – we can never plan for the unexpected, and we didn't know what we didn't know. We kept running into areas where we'd need more funding. There's hiring people, maintaining the culture, building a brand operation…. that's a challenge. Maintaining the brand without becoming corporate… that's a challenge. We should be able to stay true to our DNA, and we work hard on keeping that.
How big is your team today?
We're up to 12 full-time employees, and we just moved into our own space this year. We have our own kitchen as of July this year. Last March, we moved into our office in uptown Oakland. Since we have made those moves, the business has grown.
What makes Pinx special?
Our value proposition starts with our brand and how we position ourselves from a marketing perspective. We want to make artisanal, memorable food that starts with the presentation. We want to make sure that – in every morsel that we provide – we're swinging for the fences.
We're about flavor, presentation, and service
.
How have you grown your customer base?
Until 2 years ago, it was all referrals… but that's not
really
a sustainable business model. We began to
earnestly
pursue corporate business, and landed Kaiser in April of 2014. But we've been
actively
going out, calling, walking in doors, sending cold emails, and catering a lot of events. When people see us at events, they remember us.
We have a network of power partners who we lean on, including venues, florists, event planners, and the like – they send us business
.
And Yelp
.
How has the Broadly program fit into your marketing plan?
Since we began with the
Broadly
program,
our Yelp reviews have spiked
. There's a discernible difference. I can tell
directly
, because we are asking our customers that question. We hear "We found you on Yelp." Customers are coming from Yelp, when they haven't come before. It's quantifiable, measurable, tangible.
This is one of those marketing programs that
absolutely
makes sense, and pays for itself 100 times over in the first month
. As long as you work the system, the system works. It's a no-brainer.
What have you learned from your customer reviews?
Customer reviews validate the risks that we take
. Once you reach a certain plateau and get comfortable, it's easy to try and protect that plateau and not branch out.
We're
constantly
trying to create custom things, and provide a custom experience whenever we can
. We push ourselves to grow, the kitchen team to grow, and the design team to grow. When customers come back and are very happy, it's great. Our customers notice our growth, and that's rewarding. It's risky not to dig your heels in the sand. We're still doing that, and we're
being rewarded
for that.
See what Broadly can do for your business in just 30 days