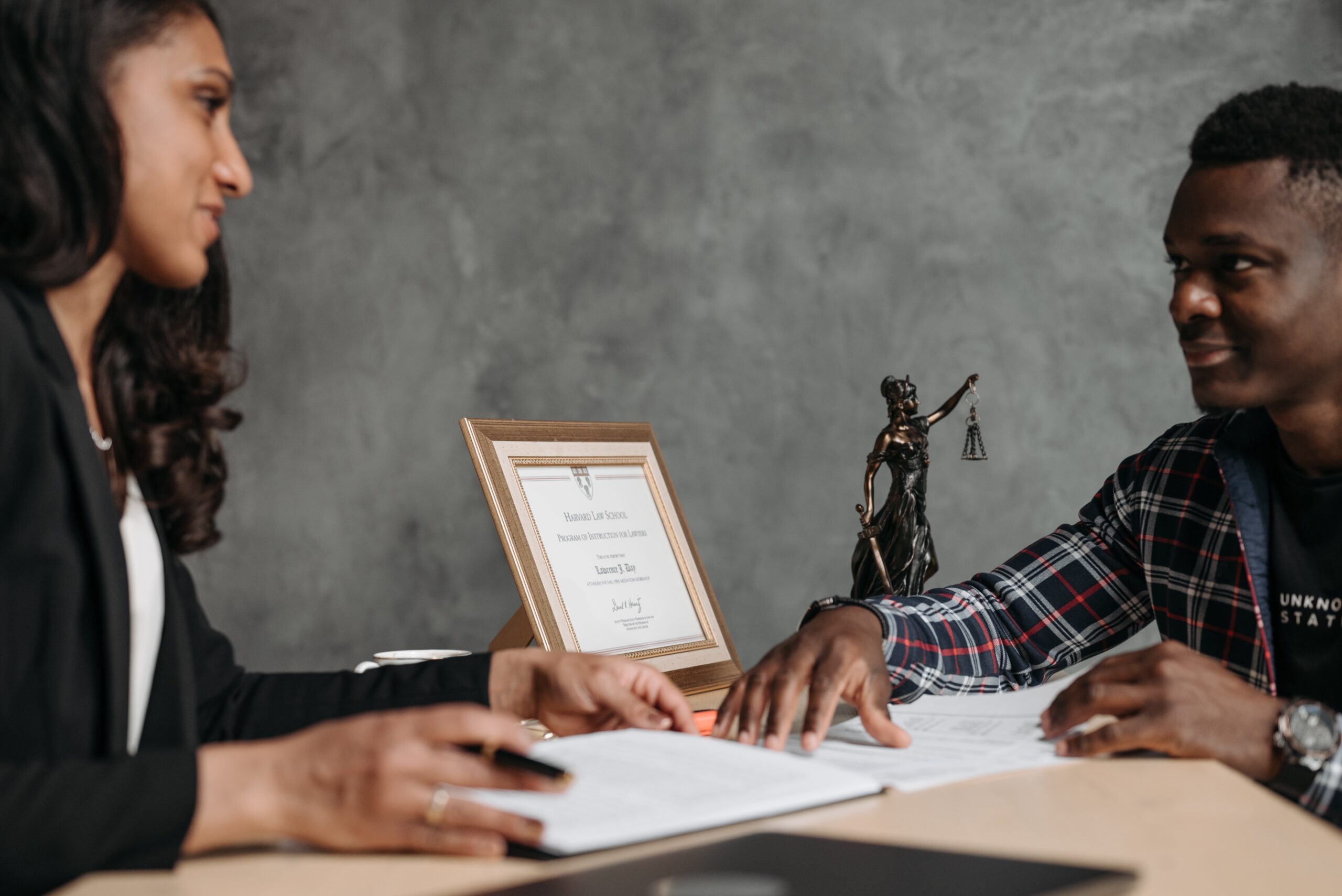 How to generate leads for law firms
Marketing and lead generation may feel like something better suited to other kinds of businesses, but online marketing for attorneys is a critical step for law firm success.
If you've been in practice for any amount of time, you know you need a continuous flow of clients who need your services. Generating high-quality leads is essential to always have a steady pipeline of prospective clients interested in your services.
Top 7 ways for law firms to get leads and attract clients
Your law firm most likely has a fair amount of competition, regardless of your areas of expertise and geographic area. To ensure you're the top choice when people need legal services, you must create a strong digital marketing strategy to attract prospective clients.
See what Broadly can do for your business in just 30 days
1. Create a website to serve as a foundation
A professional website design that is mobile-friendly and responsive is a crucial foundation for your law firm marketing efforts. Consider this the information hub for everything about your firm that your client may want to know.
Include your firm's contact information, a map and directions to your location and a list of your services. A staff directory, including names, photos and bios on your attorneys, such as their practice areas, is valuable to prospective clients who may be interested in connecting.
Take advantage of the opportunity to provide easy-to-find information, answer questions that prospective clients may have when they visit your website and make it clear how to get in touch.
2. Use landing page lead generation forms
Beyond your foundational website, landing pages allow you to generate leads from prospective clients looking for specific services.
For example, you may be a full-service law firm, but you want to find more clients for your estate planning and elder law attorney. You could develop a marketing campaign to target people who are for those services, directing them to a customized landing page.
This page could include a lead generation form, a call-to-action (CTA) to call for more information or perhaps a lead magnet download for an estate planning checklist. While similar to industry standard lead generation services, such as FindLaw, Nolo or pay-per-lead (PPL) sites, these pages can be hosted directly on your site for no additional cost.
3. Get more traffic to your law firm's website
For potential clients to want to work with you, they have to be able to find you first. Search engine optimization (SEO) uses various tactics to help your law firm's website come up as a top choice when users are looking on Google, Bing or other search engines.
4. Drive website traffic with PPC advertising
Paid advertising can be an additional step to consider in your legal marketing toolkit alongside organic search. Pay-per-click (PPC) advertising, such as Google Ads or Bing Ads, can be a cost-effective way to target users searching for the services you offer.
To set up PPC ads, select which of your services to target, such as real estate law or personal injury law, and set a budget. Searchers who type in terms related to your services are then served ads that will direct them to your site based on a bid system.
Searches can be filtered by your geographic area and other demographic or behavioral factors. You can adjust your terms and budget at any time.
You may also want to integrate your paid advertising with your website using a tracking pixel. This will allow you to implement retargeting campaigns which display ads to previous website visitors, keeping your firm top-of-mind.
5. Build awareness in your community with social media
Social media marketing is a great way to build trust with prospective clients while also establishing your firm's reputation and expertise in the legal industry.
Use your presence on Facebook, Instagram, LinkedIn or other channels to showcase your community engagement and volunteering activities. Consider creating short videos to answer common questions or share general legal tips with your audience.
Most social media platforms allow you to purchase targeted ads that drive traffic to your website or lead generation landing pages. Similar to paid advertising, these can be targeted by geography, demographics or behavior and are often extremely cost-effective.
6. Develop your reputation as a trusted expert with content marketing
With a team of legal professionals on staff, you can leverage their areas of expertise to define your firm as a trusted source of information through content marketing. This could include types of content like:
Articles or blog posts
Downloadable tools or checklists
FAQs
Short videos or webinars
Whitepapers
Email marketing
These educational and informative thought-leadership pieces can help drive traffic to your website through SEO or social media, such as LinkedIn. They can be used in conjunction with your lead generation landing pages to create leads for potential clients who may need your services.
Even better? If your team engages in regular in-person networking, "lunch and learns" or seminars, these tools can also be repurposed for handouts or presentations.
7. Ask for referrals and reviews
New clients are often referrals from previous clients. Besides traditional testimonials, online reviews are critical for lawyers because they are today's word-of-mouth referrals. To bolster your online reputation, encourage your existing legal clients to leave reviews on social media sites and local search pages, such as Google Business Profile (formerly Google My Business).
Online reputation management includes monitoring, reviewing and responding to all reviews. These tactics can be great for engaging existing clients and helping prospective clients choose your firm. Review monitoring also boosts your search engine optimization and page ranking.
Some platforms, such as Google Business Profile, are integrated into Google search engine results. Since these appear alongside competitors, it's critical for you to have reviews and ratings to encourage a potential client to choose your firm.
Law firm lead generation FAQ
How do I get more law firm leads?
Legal leads help you generate new clients for your law practice. You can generate more leads for your firm through traditional and online methods. Besides asking clients for referrals and networking, implement digital marketing tactics, like search engine optimization, paid advertising and content marketing, to generate more leads.
How do I generate leads automatically?
The benefits of improving your website and your law firm SEO will continue long after the initial investment of time and money. These marketing efforts, along with social media, content marketing or landing pages, will work 24/7 to generate leads for you — even when your firm is off the clock.
How can I generate leads with no money?
Generating leads for your law firm doesn't have to be costly. Several attorney lead generation strategies and techniques can be implemented at no cost (other than your time). Content marketing, search engine optimization and social media are three of the top tactics you can implement for your firm that are extremely budget-friendly.
Generate leads for your law firm with Broadly
Ready to jump in and get started with attorney marketing to generate more leads for your law firm? Broadly can help! The software is specially developed to support you with lead generation through reputation management, social media and content marketing, website and landing page management and more.
Want to see how we can help you with your lead generation process and law firm marketing needs?
See what Broadly can do for your business in just 30 days