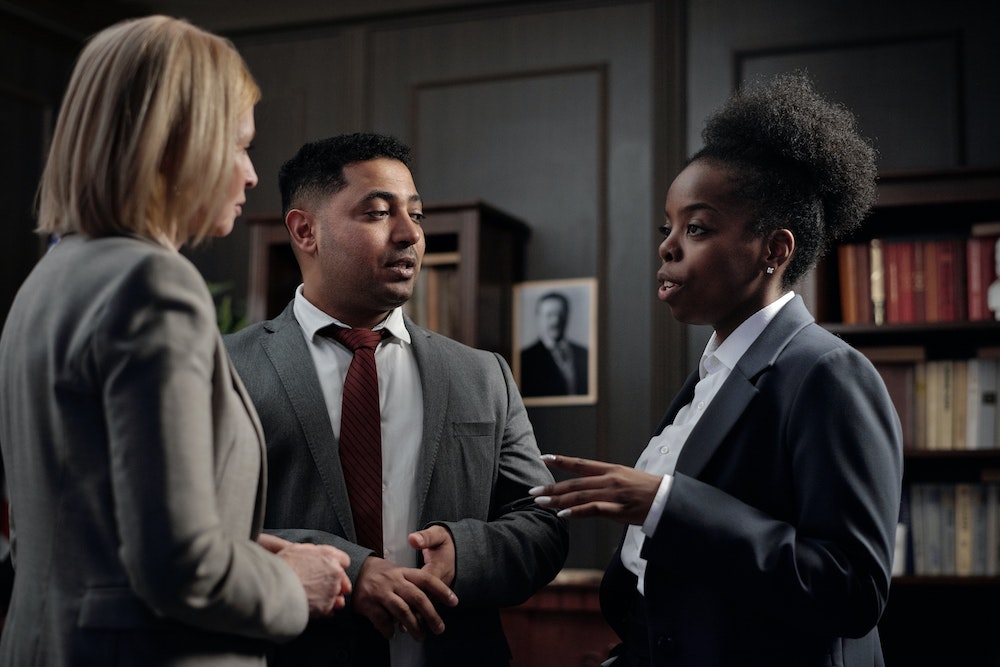 Lawyers: Don't neglect your local SEO (tips & advice)
Local searches have become increasingly popular as search engines have integrated maps and geolocation information with their search results. When someone searches for "legal services near me," you want to show up early in the result listings to attract potential customers. 
Search engines consider a range of search engine optimization (SEO) ranking metrics. Is the content relevant to the person's search? Is the business physically near the searcher? Does the website demonstrate reliability? Site speed, quality of content and links from trusted websites help determine overall website authority.
What is the most effective strategy for local SEO?
Internet users expect search engine algorithms to sort through all the relevant search results and rank them, putting the best results first. If you're producing high-quality content but ranking low in search engine results, you're losing clients to competing local law firms.
A local SEO strategy targeting multiple ranking factors will boost your SEO so your law firm ranks higher in local search engine results pages (SERPs) and attracts more prospective clients.
Search Engine Results Pages
SERPs yield different kinds of results, including paid ads, local packs and organic results. 
Google Ads are pay-per-click (PPC) and appear at the top of Google search results with a small "ad" label. Your business pays a fee each time a user clicks this link.
The local pack also shows up near the top of a Google search and is a set of three relevant business links next to a map showing local search results. Users can click the local pack and navigate to a map showing more local businesses and a longer results page list. 
Organic results are non-paid results and ranked by an algorithm. They might show nationally ranked firms and some physically near the searcher. Google is the most well-known search engine, but Bing and Yahoo determine their SERPs with unique metrics. Boosting your position in organic results takes time and consistent effort.
Citations
Citations are your business information on the web, including listings on Google Business Profile (formerly Google My Business), Bing Maps and Yelp. Be sure to search each directory before making a profile to avoid duplicates; if a listing already exists, you can claim the business as your own rather than create a new listing.
Make sure your name, address and phone number (NAP) data are current on each profile. If potential clients and web crawlers notice contradicting information between listings, they won't know what to trust. Search engines may not show your business on the results pages.
Google Business Profile listing
Your Google Business Profile will allow you to show up in Google's local pack results and be visible on Google Maps. Make sure you add or claim your Business profile and fill it out entirely. 
Add your business name, contact information and hours. Consider including quality photos and videos of your office space and staff members to give potential clients a look into your law firm. 
Client reviews
Law firm reviews help establish trust with potential clients. The more positive feedback they see from past clients, the more likely they will want to work with you. Take time to thoughtfully engage with positive and negative customer reviews to show your commitment to your clients. 
Link building
Internal links make it easy for web users and engine crawlers to navigate your website. Links help establish you as an authority on a subject and demonstrate the scope of ‌your knowledge. 
Backlinks are when outside websites link back to your web page. If a trusted website links to yours, it gives you credibility. Backlinks are like endorsements for your services that carry weight in SEO rankings and help earn potential clientele's trust. 
Important local SEO tips for law firms
Have a quality website
A quality website is coded such that web crawlers can easily read and index your site. The more a web crawler can understand the scope of your expertise, the more likely it will rank you early in results. 
Optimize your website to be secure and fast. Search engines rank secure websites with faster load speeds higher than slower, less-secure competitor sites. 
Create an attractive landing page with concise information about your services, so potential clients can quickly learn the value you offer and find your contact information. Keep in mind people regularly search for services on a mobile device, so be sure you provide a positive mobile site experience.
Research relevant keywords
Keywords are what people type into search engine boxes. Research and use the right law firm SEO keywords to draw traffic to your site.
Head keywords or money keywords are the most searched terms and are typically short. Long-tail keywords are longer (three or more words) and more specific, detailed searches. They might have lower search volume, but because users search for a particular solution, they may yield higher lead conversion rates.
Add schema to your law firm's website
Schema is a shared code vocabulary that communicates with search engines to provide informed search results. Also known as a rich snippet, a schema might tell a search engine to show a five-star rating or price range for a particular service. Schema communicates something relevant to the search that helps you stand out in SERPs and attract more site traffic.
Social media
A solid social media presence will expand your reach and give potential clients a sense of who you are and the legal services you offer. You can post articles and content on your Twitter or LinkedIn profiles to reach new clients. Build your following by linking your social media profiles from your website.
Improve your local SEO with Broadly
Broadly offers solutions to improve your local SEO. We provide affordable services to optimize your website for SEO and make it mobile-friendly. Our Reviews platform enables centralized management of customer reviews for all the popular review sites. Mobile invoicing and payments enhance your organization's professional appeal while driving internal efficiencies. 
Schedule a demo to learn more about how Broadly can help you improve user experience on your website and streamline responding to customer reviews.