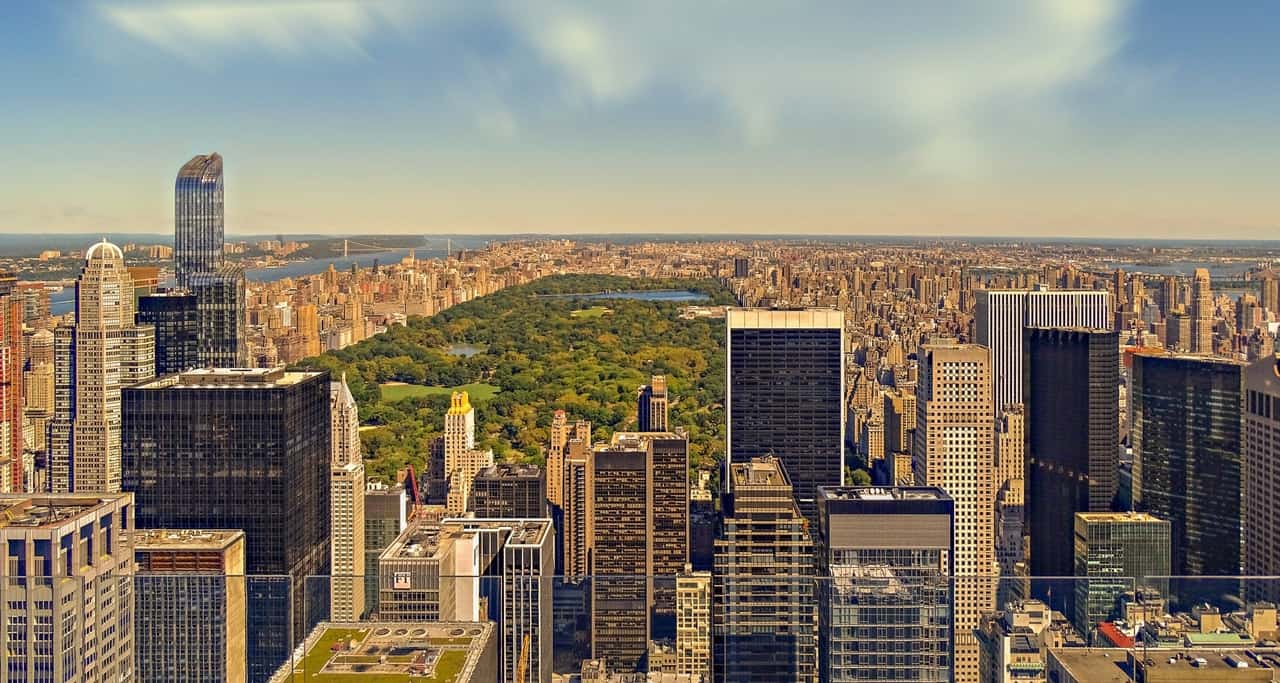 The top real estate blogs of 2023
The real estate industry is constantly evolving, so it can be helpful to have a list of reputable websites on hand to help you stay on top of what is happening in the industry. We found that the following blogs were extremely helpful for real estate professionals.
Be sure to let us know in the comments who your favorite real estate bloggers and gurus are!
The top real estate industry blogs 2023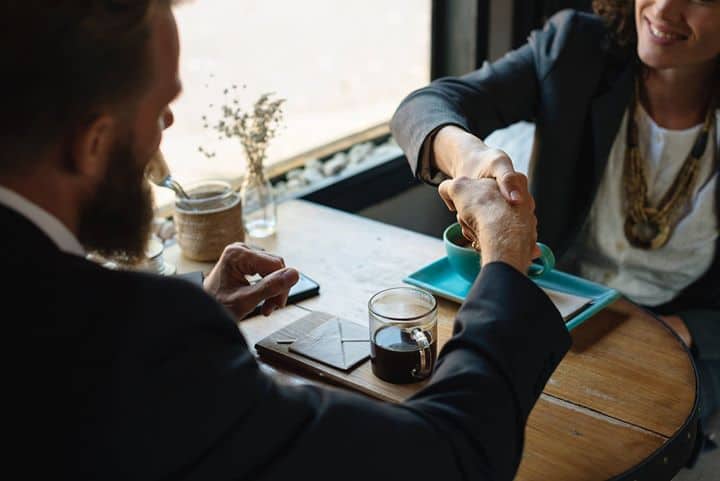 Inman is very well-regarded in the real estate field. The site is an excellent resource for professionals looking to succeed in the competitive real estate field. Users will be able to find out about surges in home prices, gather general industry outlooks, and read about real estate developments nationwide.
As a company that has almost 40 years of experience, RISMedia has become one of the leaders in providing news and information for those working in the industry. Not only does the site provide a blog-style series of real estate write-ups and industry best practices, its also a good resource for finding thousands of archived articles when you need to do research.
Trulia's blog is really an excellent resource for just about anyone that has an interest in real estate – professionals and consumers alike. The blog features information on markets that are on the rise and also information on decoration and ways to find neighborhoods that have lower rents. Overall, for realtors, this site is very useful since it neatly organizes its articles into an easy-to-peruse grid.
Zillow Porchlight isn't just a blog with great real estate information and trends; it is also a great resource for those trying to upgrade and sell their homes as well. In fact, this site is actually very consumer-oriented, but the data and insights they provide are perfect for just about anyone that's currently or planning on working in the real estate industry.
Another real estate company that has an extensive legacy dating back to the 1980s, the Miller Samuel Inc. Matrix Blog has resources like podcasts, articles on current real estate trends, and even includes a yearly retrospective so that users can track market shifts. Users will even be able to find information on how legislation from D.C affects nationwide housing markets.
Insights are the stock and trade of Redfin's blog. It's very easy to find information on housing markets, competitive neighborhoods for homebuyers, and each of the articles that the site features provide actionable information that's backed by hard data. In fact, the site has a "Data Center" section that provides data visualization for real estate pros.
When you own rental or standard residential property, it's very useful to have a resource like Property Cluster because the site has a wide variety of helpful targets that can help make ownership easier. In addition to these types of topics, the site also has articles about selling your home and the pros and cons of different housing types.
Real Estate Marketing Blogs
There's no mistake about it: the real estate world is becoming more technological every day. As a result of this trend, the Geek Estate was created so that real estate professionals can grow their businesses in a smart way using modern technology and techniques. The Geek Estate has been running for more than a decade now and has become a great resource for beginners and experienced realtors alike.
Bigger Pockets differs slightly from some of the other blogs that we've covered in this guide. In fact, Bigger Pockets is actually laser-focused on real estate investor tips rather than homeowner advice. Users will quickly be able to find info on home flipping and how to find real estate deals. Owners of rental properties will also find that this is a crucial resource.
1000Watt is a fairly unique company that has a large team of writers for their blog and marketing professionals. The blog side of 1000Watt focuses on marketing techniques for your real estate site, help for real estate brokerages, and lead generation methodologies. The articles blogged on this site are very snappy with quick eye-catching titles that really draw in readers.
Movoto is a very homeowner-centric site that features articles like, "How to Keep Your Pet Safe Around the Yard," "Bonsai Gardening at Home," and "Home Fire Safety." The blog also features an entire section on the best places to live in every state and has detailed write-ups about things like the fastest growing housing markets nationwide.
One of the better features of HMS's site is that it neatly splits the content via a menu between realtors and homeowners. This way, real estate professionals can quickly read articles that can help their business succeed. Articles include how to make your real estate blog standout and lead building techniques.
The Power Site Blog, which is also referred to as the AgencyLogic Blog, is a page that's designed to motivate real estate professionals to make more money. The blog is packed with facts, figures, and key metrics so that users can quickly understand market changes. The page also goes into details about the real estate ramifications of the new tax plan.
Epic's blog has some eye-opening articles like, "Everything You've Been Told About Real Estate Financing Methods is Wrong" and "How to Build Rapport with Motivated Sellers." Overall, this is a quality resource that really gets into the thick of how the industry works, which makes it great for new realtors.
Real estate doesn't always have to be about metrics and trends; in fact, The Lighter Side of Real Estate goes out of its way to provide an enjoyable experience for those that want to understand real estate better. Despite this lighter take, the site definitely provides useful information and has articles like "184 Things Realtors Do to Earn Their Commission."
Local real estate blogs
Despite its location-centric name, the Real Central VA blog, which was established in 2005, has a wide variety of real estate articles that span areas far outside of the Virginia area. Although the blog focuses on the Charlottesville area, all in all, the site provides some quality data points for just about anyone in the real estate industry.
The Phoenix Real Estate Guy blog was established by Jay Thompson who is the co-owner of Thompson's Realty. Jay has appeared on Inman's Most Influential Real Estate Blogger list for years running, and while he's since moved on to retirement, the site continues to provide real estate information for real estate professionals and home buyers alike – users can even search through properties in the Phoenix, AZ area.
If you're a realtor in the Seattle, Washington area that's looking for a more data-oriented real estate site so that you can track local pricing trends and city real estate ordinances. The blog also includes an "industry talk" section that features articles about a wide variety of real estate-related subjects including Multiple Listing Service and Faira, which is an online resource for home sellers.
When you're trying to keep up-to-date, the Massachusetts Real Estate News blog is an excellent page to keep track of. They have features like "The Best Google+ Real Estate Articles," on a monthly basis and also runs articles that focus on rehabbing homes and general industry advice. The site was established by Bill Gassett who is a successful realtor in the state.
This San Mateo County-based blog has a stacked collection of real estate articles that primarily focus on properties and news from the San Carlos area. The site focuses on the week in review-style posts and also features new listings in the area. In addition, this is a good site to receive advice and track trends in this area of California.
This blog is based in Northeast LA and is run by two bloggers: Tracy King, who is the owner of Tracy King Realties and has 27 years of experience under her belt, and Keely Myres, who is a real estate specialist working for Teles Properties. Both bloggers present a plethora of interesting articles that chronicle things like tips on raising the value of your property and information on how the new tax act affects the value of the property.
Inlanta Mortgage, which is also known as Madison Mortgage Guys, is a mortgage blog that also serves as an industry blog for real estate. This is a consumer-centric site, so you'll find topics about buying and selling houses and techniques to make the home buying experience more streamlined.
Brownstoner began as a small pioneering blog in 2004, but today, it is a way to see the renovation and the real estate opportunities in Brooklyn. The blog is designed to help homeowners learn how to renovate their home to increase the value of it. It can help those looking for a home to find what they are looking for as well.
Final thoughts
These blogs can provide an excellent start for those just getting into real estate or seasoned veterans who want to stay on top of industry trends. There are a lot of real estate blogs out there, and this isn't a complete list, but let us know in the comments what your favorite real estate blogs to read are.
If you need help with your online reputation management or promoting Facebook reviews please contact us and we will be happy to help.
See what Broadly can do for your business in just 30 days