Gain Key Insights with Customer Experience Monitoring
Monitor feedback and team performance to guarantee a positive experience for all customers.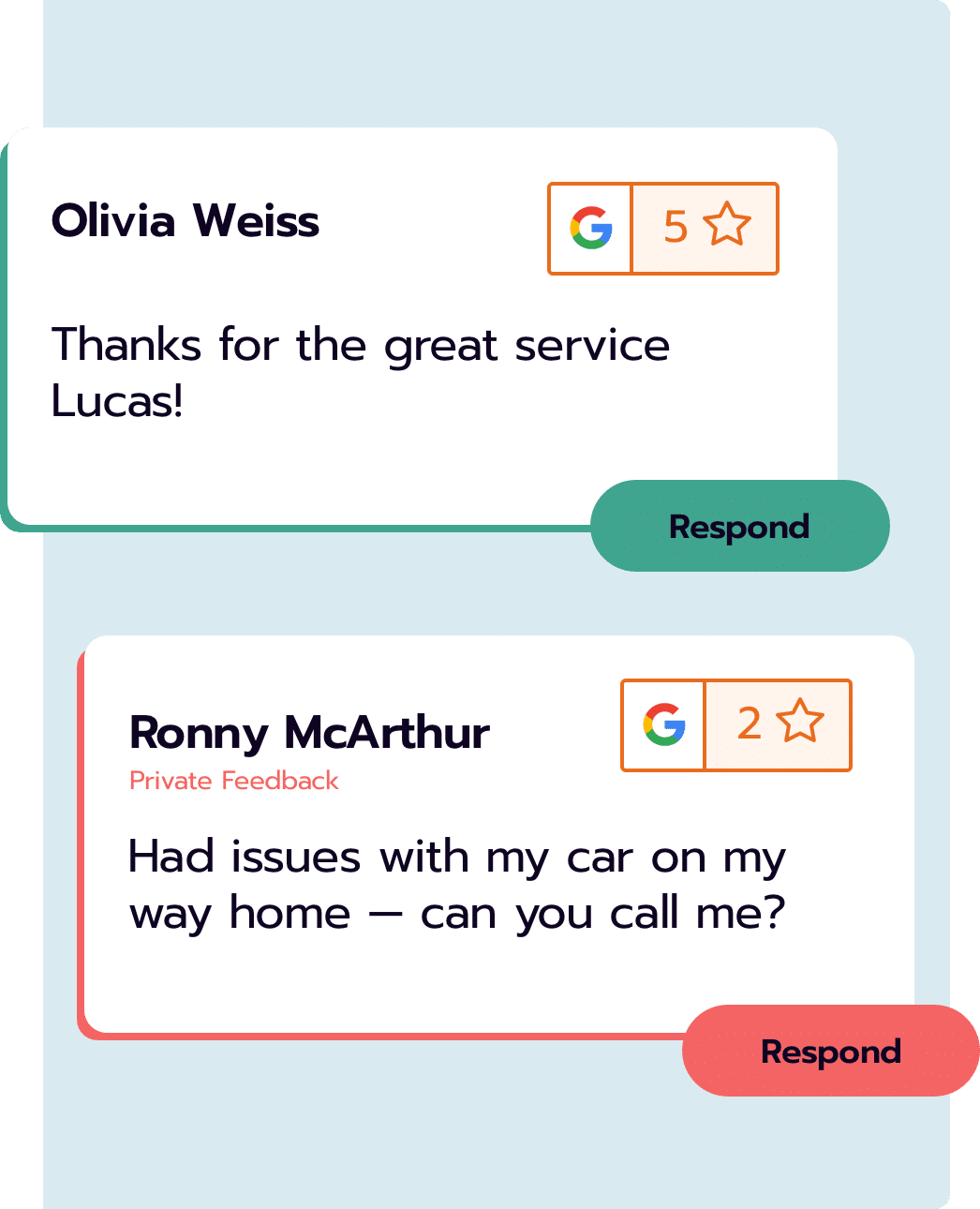 Take action on customer feedback
Track customer feedback to validate what you're doing right and identify opportunities for improvement.
Measure business performance
No matter the size of your team or the number of locations, make sure a consistent experience is delivered across the board.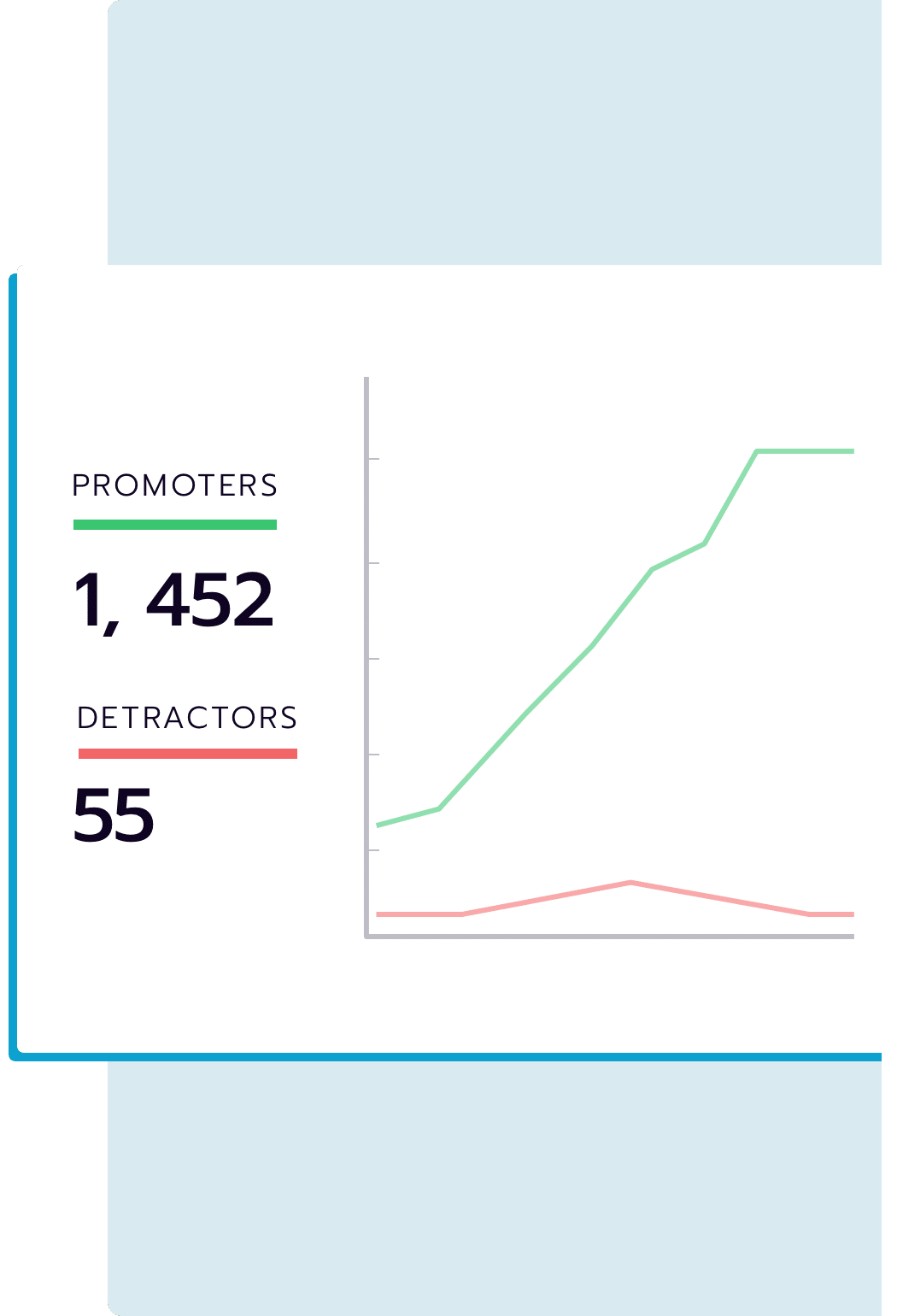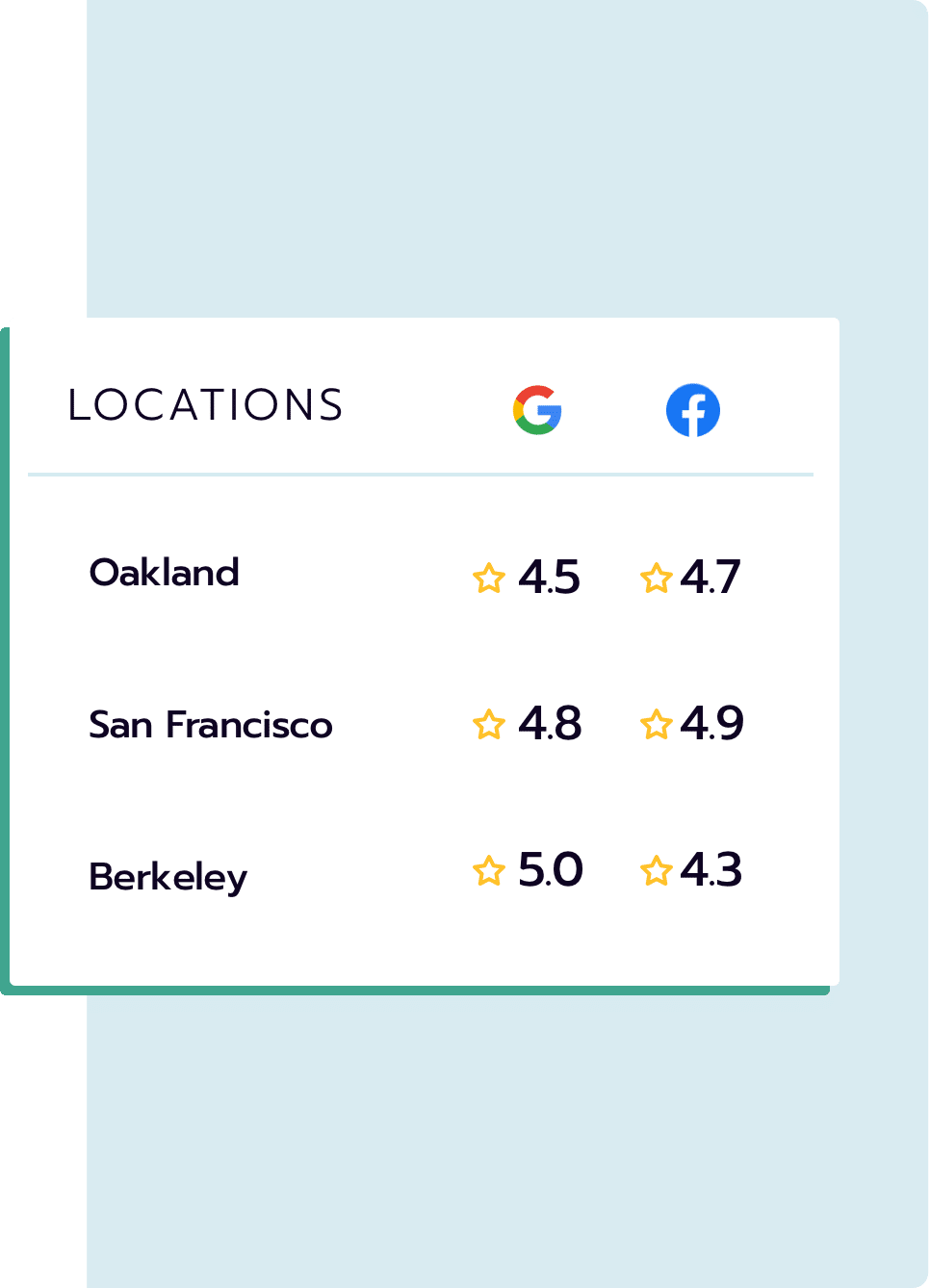 Get a top-level view of multi-locations
Whether you have two locations or many, Dashboard helps you monitor which ones have a good reputation and which ones might need a boost.
Other features to help grow your business automatically