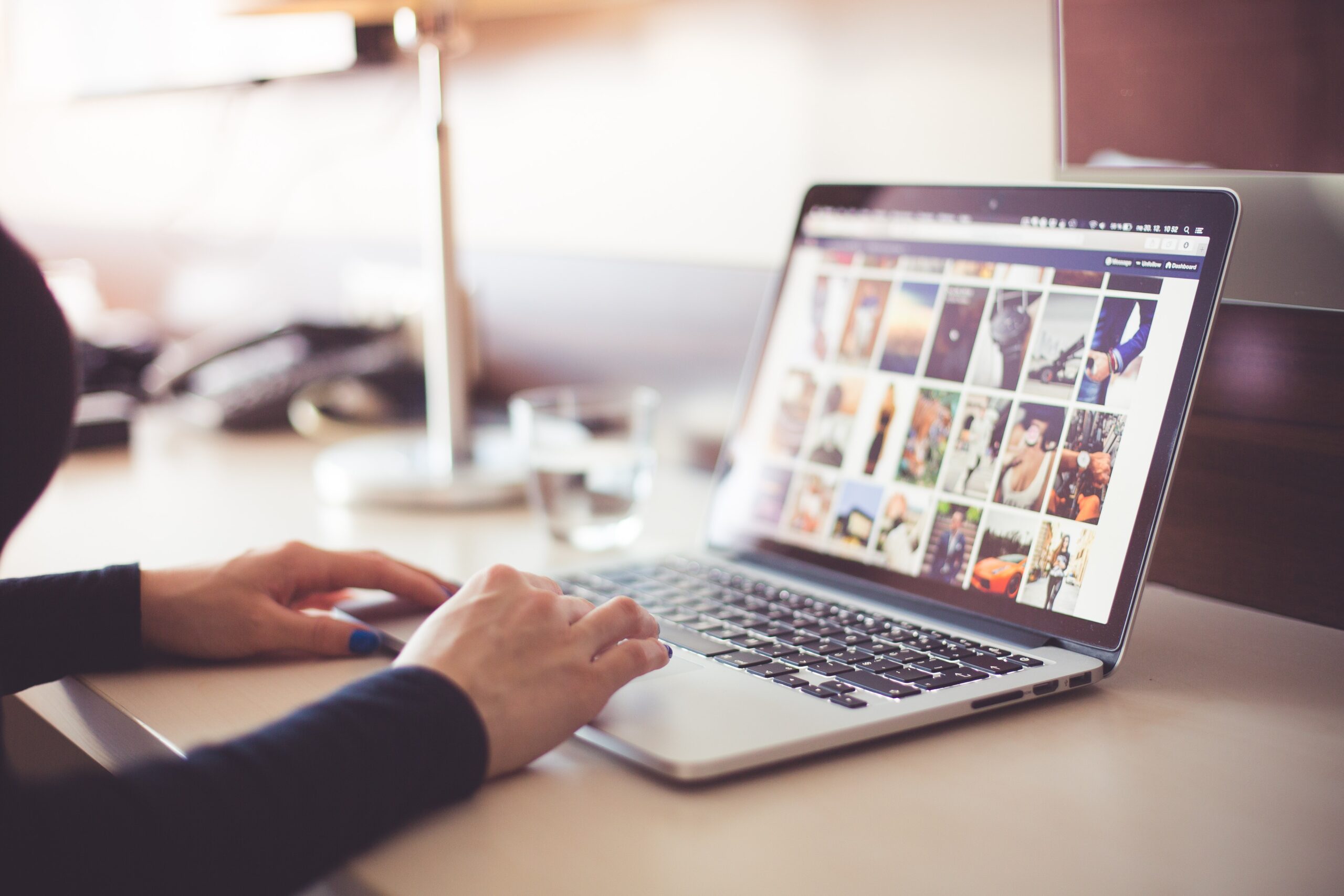 12 Best lead generation websites for contractors
Contractors know that generating leads is essential to growing a business. You need to find prospective customers to give them a quote and hopefully land the job. But how do you find these leads? Where do you even start?
There are a few different ways to generate leads as a contractor, such as buying lists of leads, using pay-per-click (PPC) advertising or even making cold calls. But the most efficient way to generate leads is by using a lead generation website.
Lead generation sites help service providers connect with potential clients in their area. The best lead generation websites for contractors allow you to create a profile and list your services. This way, prospective new customers in your area can find you when searching for a contractor.
See what Broadly can do for your business in just 30 days
Why is lead generation important for contractors?
Lead generation efforts help you attract and convert strangers into potential customers. Contractor leads are usually generated through marketing approaches, such as content marketing and search engine optimization (SEO). Lead generation is critical to the ongoing success of your contractor business.
Contractors need leads to grow their business. To expand and take on more projects, contractors need a consistent stream of leads. Lead generation can take the form of word-of-mouth referrals, organic website traffic and other avenues.
Quality leads can be challenging to come by. Unless you already have an extensive network of people looking to hire contractors, it's tough to find quality leads. Lead generation companies and websites provide access to a large pool of potential customers.
Good lead generation websites save time. Instead of spending hours networking or cold-calling potential customers, lead generation websites do the legwork for you. The sites connect you with an audience already interested in what you offer.
In short, lead generation is essential for contractors because it helps them find new customers, generate high-quality leads and save time.
How do contractors get leads?
There are several ways that contractors can acquire leads. One way is to use online lead generation sites. These websites simplify the process of generating new leads by submitting the prospective client's contact information and project details.
The lead generation company will then match the contractor with potential customers looking for someone to complete their project. Another method involves the contractor creating a business website or blog, then using SEO techniques to attract visitors to their site.
Lead generation strategies
There are several approaches to generating high-quality leads, from running email campaigns to taking advantage of social media platforms like Facebook and LinkedIn.
1. Create high-value content
This can be blog articles, infographics, videos or even valuable tips and tricks. Ideally, your content is relevant to your target audience and provides value.
2. Optimize your Google Business Profile
Potential customers can find you more easily when your Google Business Profile stands out from the competition. Use keyword-rich language to describe your contracting business and include photos and videos that showcase your work.
3. Improve your SEO
Improve your online visibility and attract more qualified leads when your website landing pages are optimized for search engines. Use titles and descriptions with target keywords to boost traffic. This way, your website shows up in search results when potential customers are looking for contractors in your area.
4. Run email marketing campaigns
Email marketing campaigns are an effective tactic to generate leads for contractors. By sending out regular emails with useful tips, special offers and updates on your contracting business, you will stay top of mind with your potential customers.
5. Invest in PPC ads
PPC (pay-per-click) ads are a cost-effective way to generate contractor leads because they allow you to reach a specific audience with your advertising. For example, paid ads allow you to target homeowners in a particular city.
Customize PPC ads so you only pay when someone takes an action that you want, such as clicking on your ad or filling out a form. This makes PPC ads an efficient way to generate leads at an affordable price since you only pay for results.
6. Be on social media
Increase your visibility, build relationships with potential new clients and generate leads using social media. The goal is to create a credible online presence so that when someone is ready to hire a contractor, they'll think of you first.
7. Have a lead management strategy
A good lead management strategy helps your organize your efforts. Track and manage leads to see which marketing channels are generating the most interest. This information can be used to allocate your marketing budget more effectively.
How can contractors get construction leads?
The most traditional way to get free leads is through word-of-mouth marketing. By providing top-notch service to your current clients, they will recommend you to their friends and family members looking for a good contractor.
Another method to acquire construction leads is by signing up for a contractor lead generation website. The website will collect information from interested customers, then pass along the leads to the contracting business.
The best lead generation websites for contractors
Many contractor lead generation websites exist, but not all are created equal. Some are for contractors in specific industries, while others are more effective at reaching a particular target audience. Here's a list of lead generation websites for contractors.
1. HomeAdvisor
HomeAdvisor is one of the most popular home improvement lead generation sites. It connects homeowners with pre-screened local contractors. The platform offers a wide variety of leads, from small projects to large ones. You can filter your search by location so that only leads in your area appear in the results.
One thing to keep in mind with HomeAdvisor is it has a pay-per-lead system, so you will need to budget accordingly. But overall, they're an excellent option for those looking for quality contractor leads.
2. Angi (formerly Angie's List)
Angi has a substantial database of millions of home improvement projects, allowing contractors to search for leads in their area. In addition to searching for leads, contractors can also use Angi to post their own profiles and portfolios. This way, homeowners can find contractors who are a good fit for their projects.
3. Porch
Porch is a website that helps homeowners find contractors for home improvement projects. To use Porch, enter your zip code and choose the type of projects you're interested in. You can then view a list of contractors in your area available to work on your project.
Porch is an excellent option for contractors because it's free to use and offers a wide variety of leads. Plus, Porch makes it easy to contact homeowners who are looking for contractors. Simply click on the "Contact" button next to each listing to email or give the homeowner a call.
4. Bark
On Bark, you can search for local projects that match your skills and experience, then send a message to the homeowner directly through the site. Bark also offers an extensive directory of local contractors and builders, so prospective new clients can easily find someone in their area to bid on their projects.
5. Yelp
Though best known as a customer review site, Yelp is a website and app useful for finding local businesses, including contractors. Users can filter results by type of business, whether they are looking for plumbers, electricians or home services professionals.
6. Google Business Profile
Formerly called Google My Business, Google Business Profile is one of the best lead generation websites for contractors. It allows you to create a free profile on Google for your existing or new business and add contact information, photos and videos to your listing.
When potential customers search for contractors in their area on Google, your business will come up on Google Search and Google Maps. They can view your listing and read reviews left by previous customers. They can quickly contact you by phone, email or your website because it's all in your profile.
7. Bing Places
Besides providing lead generation services to contractors, Bing Places helps customers find local businesses. It allows contractors to list their business in the directory, making it easy for potential customers to find their business.
In addition, Bing Places offers a variety of tools to help increase a contractor's visibility and reach new clients. For example, you can use the PPC advertising program to generate leads directly from Bing.
8. Houzz
Houzz is a website that connects homeowners with the best contractors. Homeowners can search for contractors in their area, read reviews from other homeowners, and contact contractors directly to request a quote.
Contractors can create a free profile on Houzz and showcase their work. They can also answer questions from homeowners and offer advice on home improvement projects. In addition, Houzz allows contractors to generate potential leads by paying to promote their business in the directory.
9. BuildZoom
BuildZoom allows customers to get bids from different contractors for a project and read reviews. In addition, a BuildZoom customer can see what projects a contractor has worked on in the past. This can give the customer a good idea of the contractor's experience and quality of work.
10. Facebook Business
Facebook Business is a great way to generate leads for your contractor business, whether you're a landscaping professional or an HVAC technician. With over two billion active users, there's a good chance your target market is on Facebook.
Share blog posts, photos, special offers and anything else that will get people interested in your contracting business. By using Facebook's targeting options and sharing relevant content, you have access to a large audience of potential customers.
11. Construct Connect
Designed specifically for construction industry professionals, Construct Connect lets contractors connect with each other and find new leads. It also provides a directory of contractor services and a forum for contractors to discuss their work.
12. Thumbtack
Thumbtack is a lead generation website for contractors in the home services industry. Contractors can list their services, pricing lists and contact information, as well as pictures, videos and testimonials to their profile.
Are lead generation and marketing the same thing?
While lead generation and marketing are similar in that they both aim to attract and engage potential customers, they have their differences. Lead generation is the process of generating interest in a product or service to convert that interest into a sale, while marketing is where you create and deliver messages promoting a product or service.
In other words, lead generation focuses on attracting customers, and marketing promotes your products or services to those customers.
Simplify your lead generation process with software
Streamline your lead generation efforts with Broadly's simple and user-friendly software solutions. For example, Inbox allows small business owners to easily manage and track leads and customer interactions using a single interface.
Broadly can also help optimize your email marketing efforts with Campaigns, which makes it easy to send out personalized text messages and emails to current and new customers. Empowering contractors and small businesses to grow, Broadly has the tools you need to save time and focus on what matters most.
See what Broadly can do for your business in just 30 days