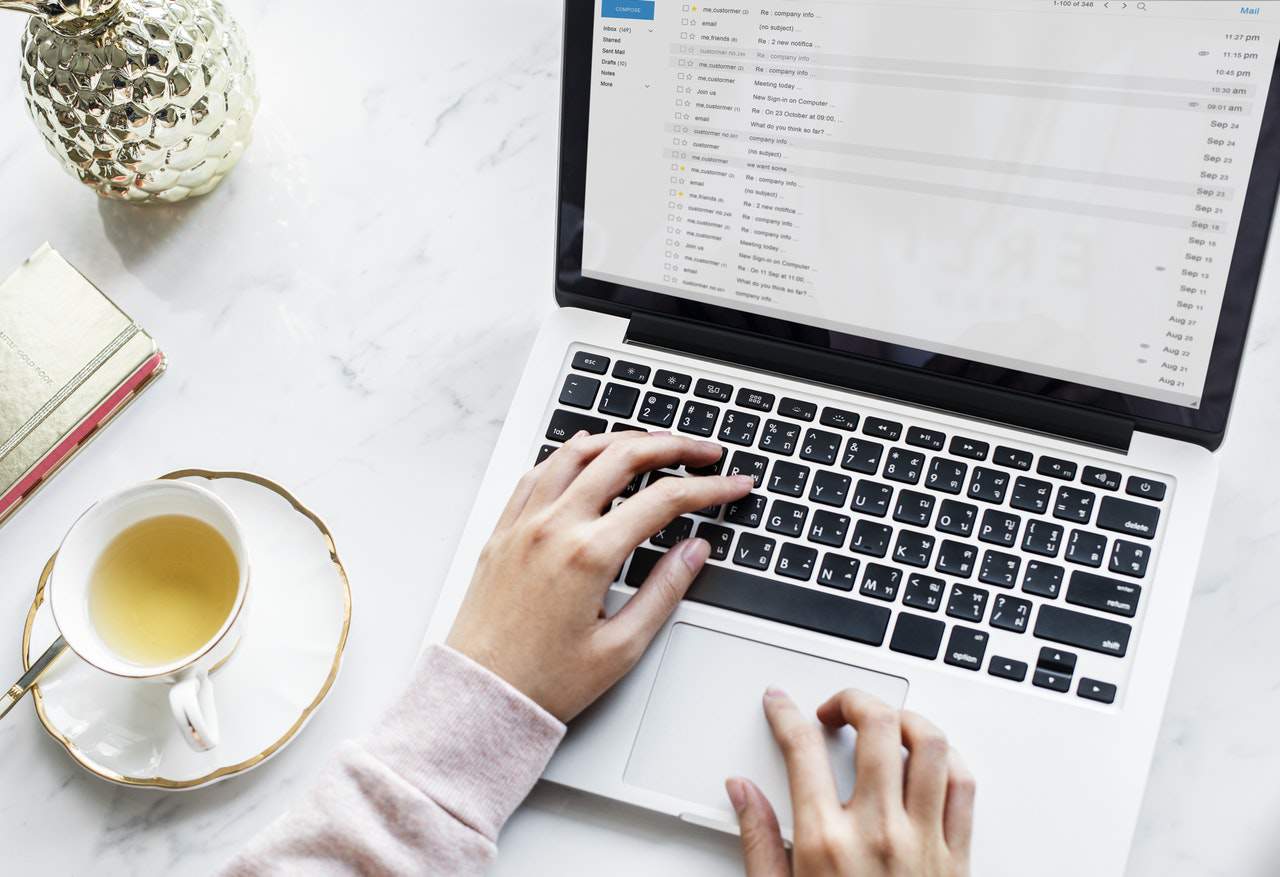 Email marketing lead generation: Tips and best practices
Your customers are the reason your company exists. Without them, your organization cannot survive, much less thrive.
But does "everything start with the customer," as former IBM Chief Lou Gertsner once said?
No, it doesn't. It starts with leads and with lead generation.
Lead generation is a process of attracting prospects to your product or service and turning them into a customer. This process is the core of inbound marketing and the sales funnel for all kinds of companies, including business-to-consumer (B2C) businesses.
There are many lead generation techniques in use today. But one of the most effective ways to generate the most bang for your buck is email marketing lead generation.
Email delivers an incredible ROI of 4400% – higher than any other lead generation channel or tool. This means that for every $1 you spend on email marketing, you can potentially earn back a return of $44.
In this article, we'll explore the benefits of email marketing lead generation and look at six proven strategies to bring in more leads and guide them towards becoming a customer.
What is lead generation?
A lead is someone who is interested in what you have to offer and is likely to buy your offering – if you nurture them and retain their interest. This level of interest differentiates a lead from a random person who gets a cold call from a company.
Most people find cold calls irritating and disruptive, so the company's chances of converting them into a paying customer are very slim. 
On the other hand, a lead is already attracted to your brand and interested in your product or service. So, you have a good chance of "warming up" these leads and turning them into customers to boost your conversion rate.
For this, you need to collect their contact information, enhance their interest by educating them about your offerings, and then nurture them along their journey, so they ultimately become a customer. 
Email marketing is one of the most effective channels to do that.
What is email marketing as it relates to lead generation?
Like other types of lead generation, email lead generation happens after you have already attracted an interested audience. 
It is a highly efficient and cost-effective way to engage your audience with relevant information, updates, and offers and move them down the purchase journey.
Email marketing lead generation is a way to collect leads through an opt-in email form. Through this form, you will gather information about potential customers, such as their name, age, phone number, email address, or other demographic details. 
One great way to get them to provide this information is by offering a gift in exchange, such as an eBook, a white paper, a checklist, or another downloadable resource. Of course, email lead generation doesn't stop with simply collecting this information. 
Nurturing these leads is equally, if not more important. Ultimately, the goal of getting these leads is to strategically nurture them using "permission marketing" to transform them into a loyal tribe of customers.
If a lead doesn't convert immediately, you can still market via email marketing using their contact information. If your email marketing campaigns are correctly segmented, personalized, and timely – your leads will convert into sales over time.
Why is email marketing important for lead generation?
In one study of B2C marketers in North America, 80% of respondents said they use email marketing to nurture their leads. In another survey, 31% of respondents said that email newsletters are the best at nurturing leads.
In addition to a high ROI, there are many reasons to use email marketing for your lead gen program, including:
You get captive leads via opt-in.
When a lead shares their information by filling out a form, they are providing permission for you to contact them. 
This "opt-in" is critical to move them towards conversion. Opt-in emails usually convert better because subscribers already know you and are open to receiving your emails. 
Moreover, these emails allow you to target desired customers and not waste time chasing people who are not interested or ready to purchase.
Interested leads expect you to offer them something, which is why they opted in the first place. So, when you give them  a discount code, special offer, or a free resource like a "how-to" guide, they are more likely to do business with you.
It can be automated.
Most lead generation tools available today can automate many aspects of your lead gen and nurture process. With email automation, you can schedule and send bulk emails to a list of leads to drive opt-ins, sign-ups, and sales. This makes your lead generation efforts more efficient at converting leads into customers.
You can also send automated follow-up emails to subscribers/prospects to educate and persuade them or ask for a review after they've received a service.
Send drip campaigns to encourage action.
A drip lead generation email campaign is a series of emails sent out to an audience in a specific and scheduled order. It is an efficient and scalable way to generate and nurture new leads. 
In the first email, you can inform them about your company or products. Then, after warming them up to your company, you can lead up to an email that motivates them to take some action, such as making a purchase.
Lead generation with email newsletters
Newsletters rarely include a direct sales pitch. And yet, they are a popular lead generation medium because they are very effective. Here's why.
They attract leads.
Newsletters can attract "hot" leads who subscribe because they already love your brand and want to learn more. 
They are a magnet for "warm" leads who subscribe to learn more about your business and offerings and are, therefore, amenable to hearing more from you.
They keep leads informed and interested in your brand.
A branded newsletter contains curated content about the company and its products or services. It is an excellent way to keep readers informed, increase their curiosity and interest in your brand, and help them make informed purchasing decisions. 
A newsletter is also an excellent way to subtly remind leads about incomplete purchases and abandoned carts,giving them a light push to convert into customers.
They nurture leads along the sales journey.
Newsletters are an excellent, non-invasive way to nurture potential customers that are interested but not quite ready to make a purchase yet. 
Regular, consistent newsletters that provide genuine value help keep your brand top-of-mind and increase trust that could help move leads further down the purchase funnel.
Email marketing lead generation strategies
Here are some ways to attract new sales leads with email marketing and optimize your email lead generation.
Identify your target audience.
To generate leads, first identify your target audience (i.e. the group of your "ideal" customers) by developing a buyer persona. 
The more specific the persona, the better. This will help you understand their pain points and needs and create email content that is targeted and personalized to meet the needs of that email list.
Knowing your audience is also essential to prevent your emails from being marked as spam and prevent you from losing ground with your lead generation and nurturing efforts.
Create an opt-in form and an irresistible offer.
Earlier, we saw why getting subscribers' opt-in is vital as part of your lead generation effort. 
In addition to this opt-in lead capture form – which you should keep simple – you should also create a resource or "lead magnet" to entice leads to sign up for your newsletters. 
Some options are:
To-do checklists
Videos
How-to guides
Free subscription
eBooks or white papers
Case studies

A lead magnet is helpful if you plan to contact warm or cold leads.
Perform lead scoring.
Not all leads are created equal. This means that you will have to put in more effort to convert some leads and less effort to convert others. 
By putting in the right amount of effort on the right leads, you can capture higher-quality leads and prospects. To achieve this goal, lead scoring is crucial.
Lead scoring is a way to sort and prioritize leads to create qualified leads that are most likely to welcome your emails. 
Thus, lead scoring can help you reach the right people at the right timewith the right message. You can use email automation to score leads, and modify the content of your emails to move warmer leads towards a sale. 
Create curated and personalized content.
Email content can go a long way towards keeping leads interested, engaged, and sales-worthy. With it, you should create high-quality, branded, valuable content that's relevant to them. 
Whether you share industry news, company information, sales updates, blog content, or information about a holiday sale – make sure it's concise, targeted and appealing. Also, include call to action (CTA) links or buttons to encourage the reader to take action.
Make sure not to use "spammy" words that can get caught in email filters and affect the deliverability of your messages. You can also increase deliverability by utilizing specific DNS records and protecting your organization's domain name.
Reel them in with an engaging subject line.
The average person receives about 120 emails per day. When people are bombarded with so many emails, you need to make your emails stand out to win the battle for the inbox. And for this, an engaging, eye-catching subject line is crucial.
Some ways to do this:
Include the subscriber's name or company name in the subject line.
Include an enticing offer using power words like "introducing," "special," and "offer."
Make the language actionable.
Add incentives. They can increase email open rates by 50% or more
Use emojis if your emails are light-hearted or fun
Perform A/B testing to test different subject lines for the same email
Pay attention to design.
Lead generation and nurture emails must appeal to the recipient in terms of subject lines, content, and design. If the layout is crowded, or if you use jarring colors and flashy text, you won't convert any leads into customers.
That's why it's essential to:
Use a clean, straightforward design
Use plain, easy to read fonts
Add white spaces and contrasting colors to improve readability
Use well-spaced text
Highlight important information
Blend text with graphics to balance the email and make it easier to digest
Improve email marketing with Broadly
The strategies listed above are all highly effective for lead generation, particularly for B2C service businesses. You can leverage email marketing to turbocharge your lead generation and grow your customer base exponentially.
Auto repair businesses, home services, and pet service companies work with Broadly to get great results from email marketing lead generation. 
Leverage our marketing automation service to efficiently send out marketing and lead generation emails. 
You can even use our pre-made templates and customize them to quickly scale up your email marketing program – with minimal tech skills!