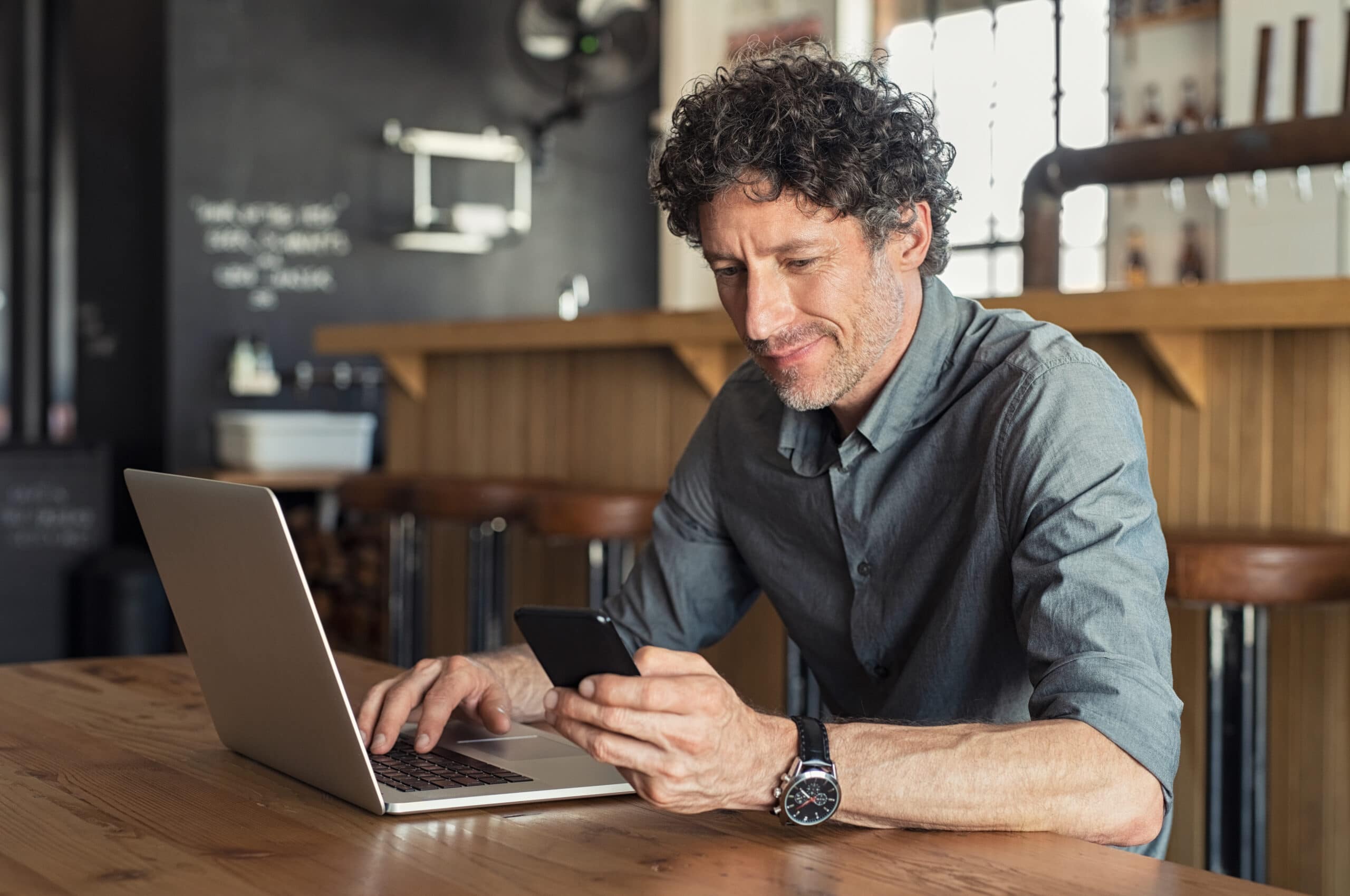 5 Ways email marketing campaigns can engage and retain your best customers
You already know that businesses — both large and small — use email marketing as a powerful way to engage customers. Just consider how many emails YOU get from businesses on a daily basis! It makes sense why so many companies are reaching out to customers this way: Research shows that 60 percent of customers actually prefer to receive regular updates and promotions from companies via email over any other form of communication, according to Marketing Sherpa.
But is email marketing right for your business? It's definitely could be. In fact, some people estimate that targeted email marketing has a potential ROI of up to 4400% (according to OptinMonster). That's because you're reaching out directly to people who you know already have expressed interest in your services in some capacity: For example, they're former customers or people who reached out to inquire about your services but never followed through booking an appointment. Including them on occasional but regular emails to notify them of special promotions or exciting updates about your business may just do the trick and get them through your door!
See what Broadly can do for your business in just 30 days
The secret to effective email marketing
As long as your email marketing offers something of value to your customers, you can be sure your customers will appreciate your efforts — and not send your emails directly to their spam folder.
But do you even have the bandwidth to adopt a whole new marketing channel with all that you have going on already? The good news is that email marketing tools make it easy for anyone to send out an email campaign.
Just be sure to choose an email marketing tool that makes it easy to create and send not only professional email campaigns but personalized ones, too. Think about it this way: You're probably more likely to open an email from a business if it's personally addressed to you and contains content that you can definitely relate to or use. With that in mind, here are some ideas for email campaigns that will help you engage and retain your best customers:
Business updates
Customers love being in the know because it makes them feel important. That's why a great way to build stronger customer relationships is by emailing them updates about your business so they can feel knowledgeable about it and keep your business top of mind. This can be anything from announcing new services or hours of operation to recommending products that you know will help your customers.
Promotions and coupons
Sending out promotions and coupons is a fast and simple way to leverage email marketing. Whether you're targeting potential or repeat customers, a discount could be what gets them to choose you over a competitor. Promotions and coupons can be sent in relation to a holiday, to follow up on a recent purchase, or "just because" you want to show them appreciation. (Note: Broadly's Campaigns feature includes pre-populated templates that allow businesses to email targeted customers in minutes.)
Service reminders
Emailing service reminders is a great way to add a personal touch with email campaigns. Giving customers a heads up that their last maintenance check was a year ago will not only put you back on their radar but also makes them feel like you're looking out for them.
Newsletters
Newsletters are recurring email communications that are sent out to customers at a regular cadence. Many businesses choose to send one out monthly or quarterly. This may sound intimidating but actually, it can be as simple as a quick paragraph with regular business updates, holiday promotions and employee performance highlights.
You can even take this one step further: Perhaps you have a base of loyal customers that share your passions. They will likely appreciate detailed content about the latest and greatest in your industry. Sending out these types of insights could be a great opportunity to establish yourself as an industry expert in your area.
Alternatively, if you live in a close-knit community, a newsletter could be a great way to let your customers know about a community event that your business is sponsoring. You know your customers best — providing them with relevant information regularly will build their trust while keeping your business consistently top of mind.
Success stories
Make your customers feel emotionally connected to your business by sharing customer success stories in your email campaigns. This is a great opportunity to strategically highlight what makes your business unique, your excellent customer experience, and the services you'd like to be known for. A success story should explain a customer's challenge, detail how you found a solution for them, and highlighting the successful outcome. Including before and after photos and a testimonial from the customer will help it pack an even greater punch!
Do you need help getting started with email campaigns for your business?
See what Broadly can do for your business in just 30 days