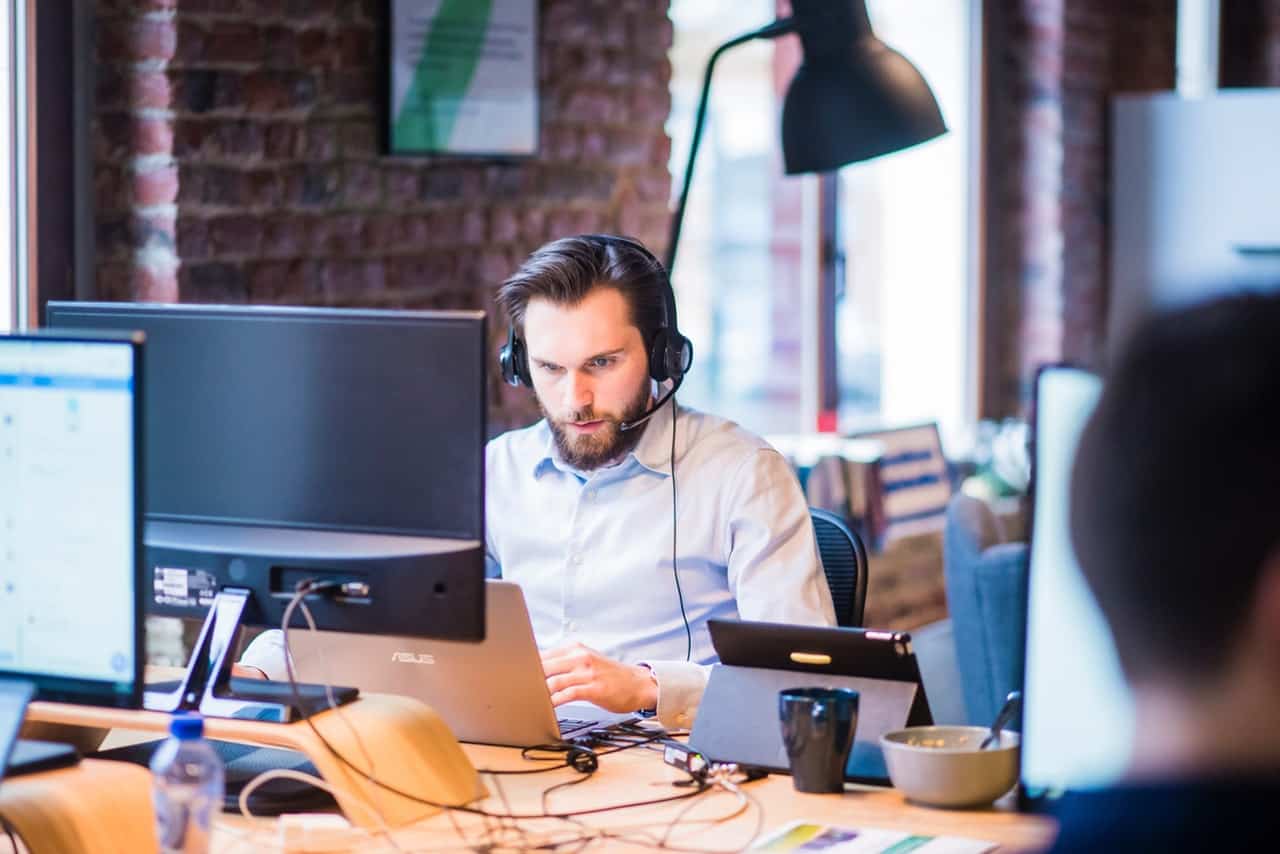 Why communication is important in business
The importance of business communication to your company's success cannot be overstated. Think of the way you communicate as your brand image, and treat it with that level of strategy. Communications encompass every aspect of your business, from face-to-face chats over the counter to your marketing emails. Consistency is crucial. Here's why you need to have an effective business communication strategy across the counter, on the phone, in written communication, and across all digital media.
Grabbing the top spot, or even the front page on Google search is not easy. There's a lot of competition and everyone wants the same spot. How can a small business compete? 
The benefits of effective business communication
Communication is obviously necessary to do any kind of business. You communicate with customers, employees, suppliers, other businesses, and the community at large. And still, some small businesses don't seem to have a consistent communications strategy. Here are all the reasons you should take communication strategy seriously.
Communication reinforces brand messaging
Communication builds customer relationships 
Communication boosts creativity and innovation
Communication encourages feedback
Communication boosts employee morale
1. Communication reinforces brand messaging
With every public or private communication, you give away information about your brand, whether you realize it or not. That's why it's important to establish a company policy on how to talk to customers. Is your company friendly, upbeat, and relaxed? Or do you want a serious, professional tone without a lot of chat? 
The tone you take with your customers should depend on who your customer base is. A software company whose customers are financial professionals would speak an entirely different language than a store retailing surfboards.

The key is to know your customers. Who they are, how they speak, and what they want. With customer knowledge in hand, you can develop an approach to communications that defines and reinforces your brand. This voice, or brand persona, should be consistent across your message, your marketing, and every aspect of communications. 
2. Communication builds customer relationships 
Relationships, especially with customers, are incredibly important in today's business world. Communication is key when it comes to building strong relationships and will ultimately benefit your business. Using positive language in emails and negotiations is a good way to keep a potential customer happy and feel comfortable with you. Sending personal notes or offers to a prospect on their birthday or another significant date (without attempting to sell them anything) is a great way to build a solid client relationship and keep them content while doing business with you. 
Grabbing the top spot, or even the front page on Google search is not easy. There's a lot of competition and everyone wants the same spot. How can a small business compete? 
3. Communication boosts creativity and innovation
Giving your employees and customers the freedom to express ideas without the fear of judgment is important when it comes to business communication. This way creativity and innovation can develop and good business ideas can become great ideas. If something is not working as it should, the problem is only likely to come up if your employees feel comfortable sharing feedback. Open communication is also crucial when it comes to creating new promotional sales, improving products and services, analyzing customer feedback, making informed decisions, and sustaining business. 
4. Communication encourages feedback
Encouraging feedback from employees and customers is incredibly valuable to maintaining and improving your business. Customer reviews can also put your business out there to new potential customers and help your company grow and profit. Communicating with your customers about their experience with your product or services not only gives you the opportunity to develop further, but also helps build trusting relationships and returning business. 
5. Communication boosts employee morale
Customers are not the only beneficiaries of effective communications. Your employees benefit as well, and it shows in the numbers. In general, small businesses are more personal and communications are simple, and as a result, 80% of people who work for small businesses feel valued and heard, and that makes them happy. The increased employee engagement that comes with open communication can positively impact your bottom line.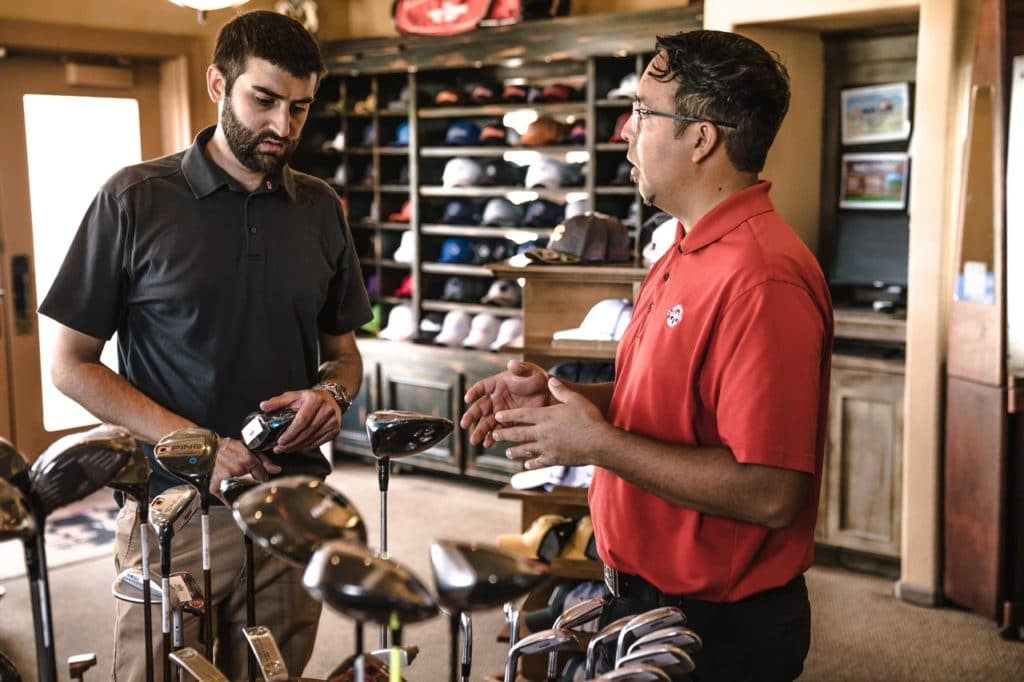 How to communicate with customers
It's important to not just chat with customers, but communicate in a meaningful way. With focused communication skills, you can build your customer knowledge and make your customers feel heard and valued. Effective communications focus on these areas:
Share Information – keep your customers up to date on sales, special offers, new products and services, and company news. 
Share your knowledge – Offer tips, tricks, use cases, and storytelling to connect with customers and answer their pain points. Be a go-to industry information site full of information about your industry and products.
Ask for ideas – who knows what customers want better than your customers. If you aks and listen, they'll provide you with invaluable information you cannot get any other way.
Address complaints – with today's instant global communications, the way you respond to complaints is more critical to your company image than ever before. Act fast, be courteous and polite, and do your level best to make things right.
Ask for reviews – when your customer pays you a compliment, ask them to make it public. Happy customers are usually happy to help – if you ask. Online reviews are trusted by 84% of consumers and 87% won't even consider doing business unless you have at least 3 stars!
Grabbing the top spot, or even the front page on Google search is not easy. There's a lot of competition and everyone wants the same spot. How can a small business compete?

Business communication channels
Face-to-face communications are great, but not always practical. Today's digital customers expect the full spectrum of communication options, and it's not easy to be everywhere. As a small business owner, you'll have to focus on those areas where you can best serve the largest number of customers. Here are some methods to consider:
Communicating on your website
Web chat is a great way to address customers when they need help most. They come to your website seeking answers, and a web chat agent can answer common questions immediately. For a small business, fast response is often the difference between a missed opportunity and a sale. In our survey, 55% of small businesses think they have an hour or less to respond to customers before they move on.
Social media
Today, almost everyone is on some sort of social media platform. Advertising and interacting with your customers through them is incredibly impactful. A strong social media presence promotes your products and/or services to a variety of new people who may have never even heard of your company. It is not only important, but it is super easy to communicate, privately and publicly, through your social media pages. 
Your email lists
Giving your customers the option to subscribe to an email list is a great way to get the word out about promotions, specials, new products, and more. Offering incentives for people who sign up for your email list can allure more customers to join and news about your company will spread to more people and update them about your business. 
Without a successful communications strategy, your brand has no image. Creating lasting, trustful, and positive relationships with customers and employees is critical to running a successful and profitable business.
Grabbing the top spot, or even the front page on Google search is not easy. There's a lot of competition and everyone wants the same spot. How can a small business compete? 
See what Broadly can do for your business in just 30 days