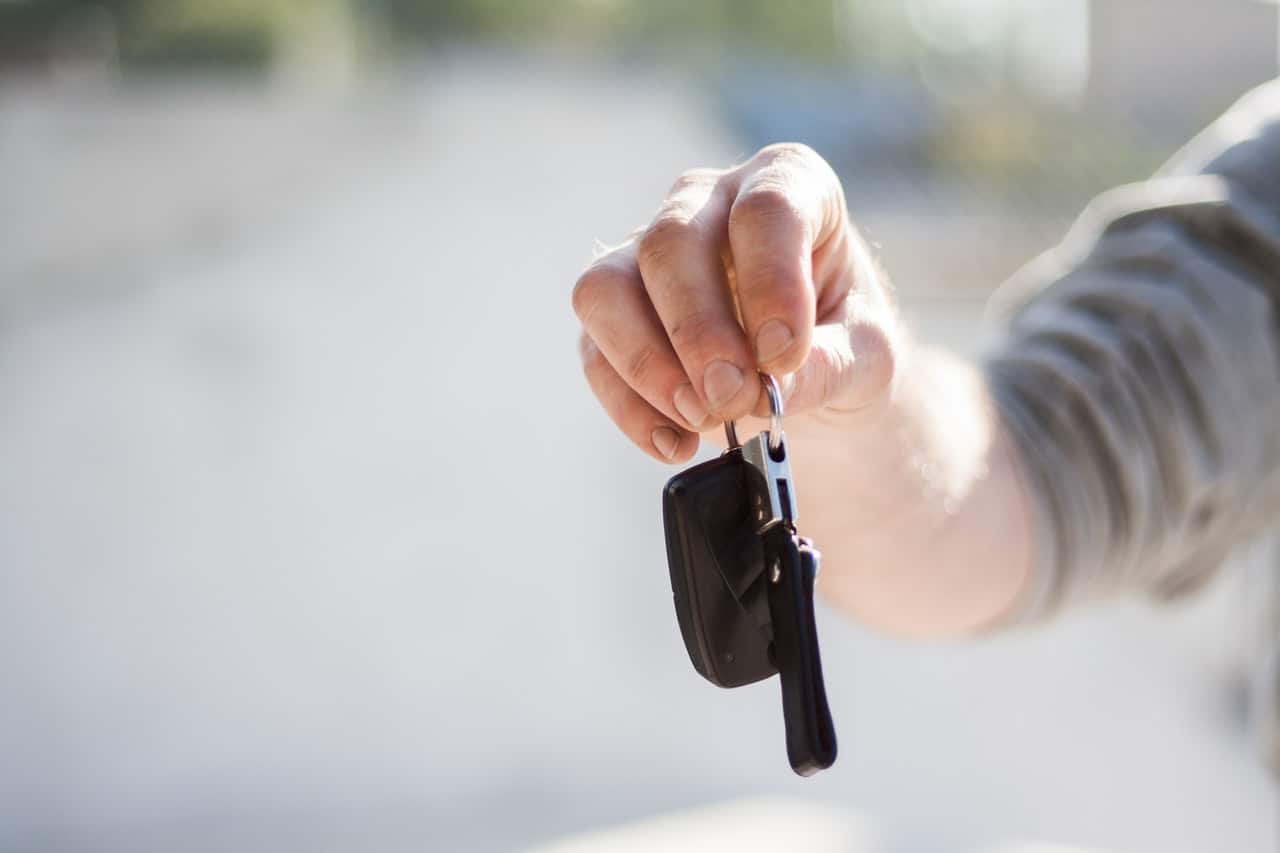 How to manage customer communications for your automotive shop
Like any business that relies on repeat customers for growth, auto repair shops need to make customers happy. The best way to achieve high levels of customer satisfaction and inspire loyalty is through excellent customer service. The average age of cars on the road today is a record-breaking 11.5 years. People are keeping their cars longer, and that means more maintenance. 
Today's fast-paced world runs on communications. Automotive businesses that adopt modern methods of customer communications are in a better position to build a trustworthy brand.
Free Guide: How To Overcome Top Challenges For Auto Shop Owners in 2023
Are you ready for a surprise? Aside from oil changes, younger millennials are more likely than any other age group to get their cars serviced. 
So how can automotive businesses serve all their customers as well as they service their cars? Here are 7 effective ways to reach out to your customers, expand your customer base, and watch your competition eat your dust.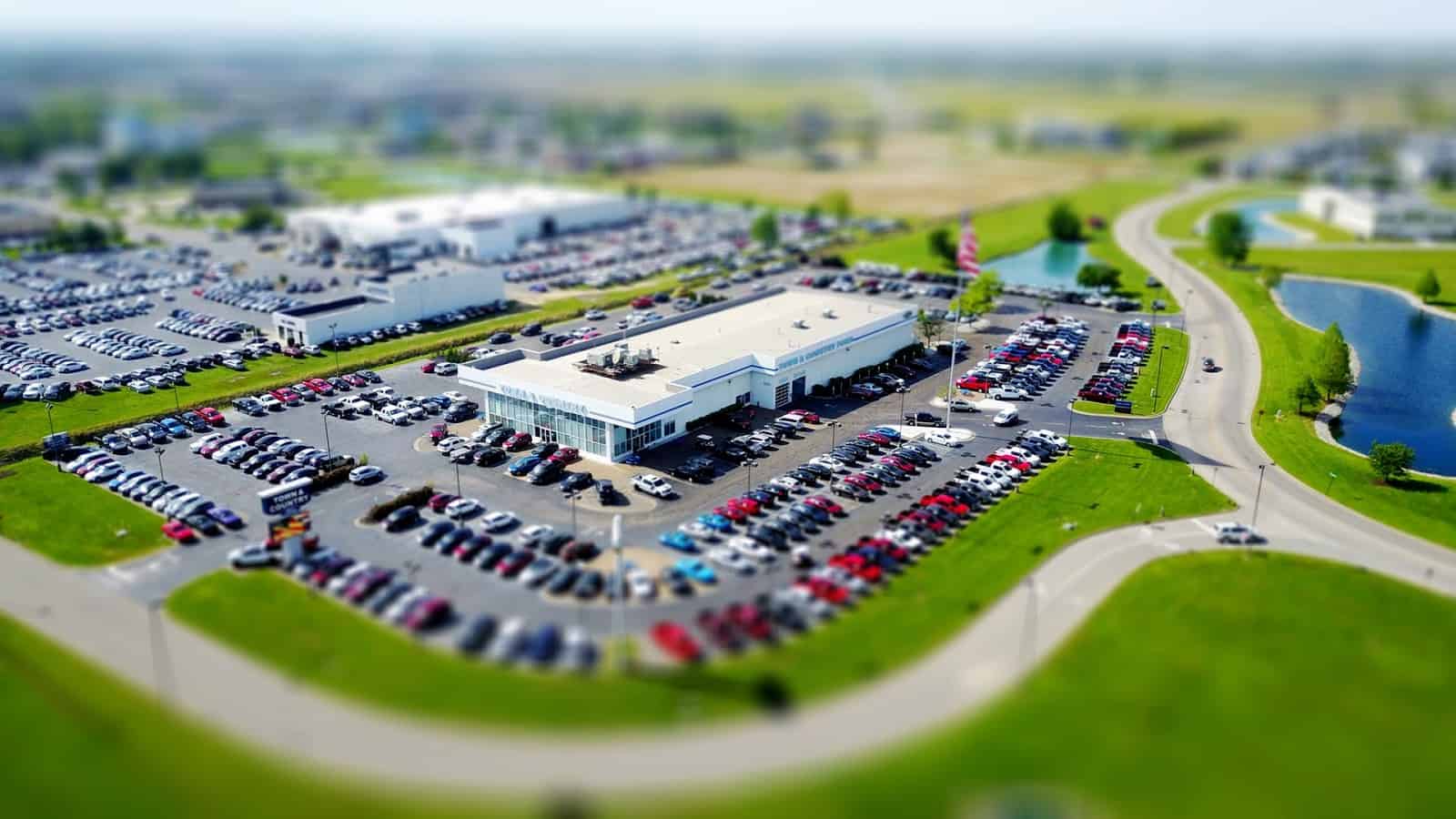 How to communicate with your auto customers
Text Messaging
Voicemail and Calls
Email
Social Media
Chat with customers on your website
Gaining word of mouth reviews
Listen to your customers
1. Text messaging with customers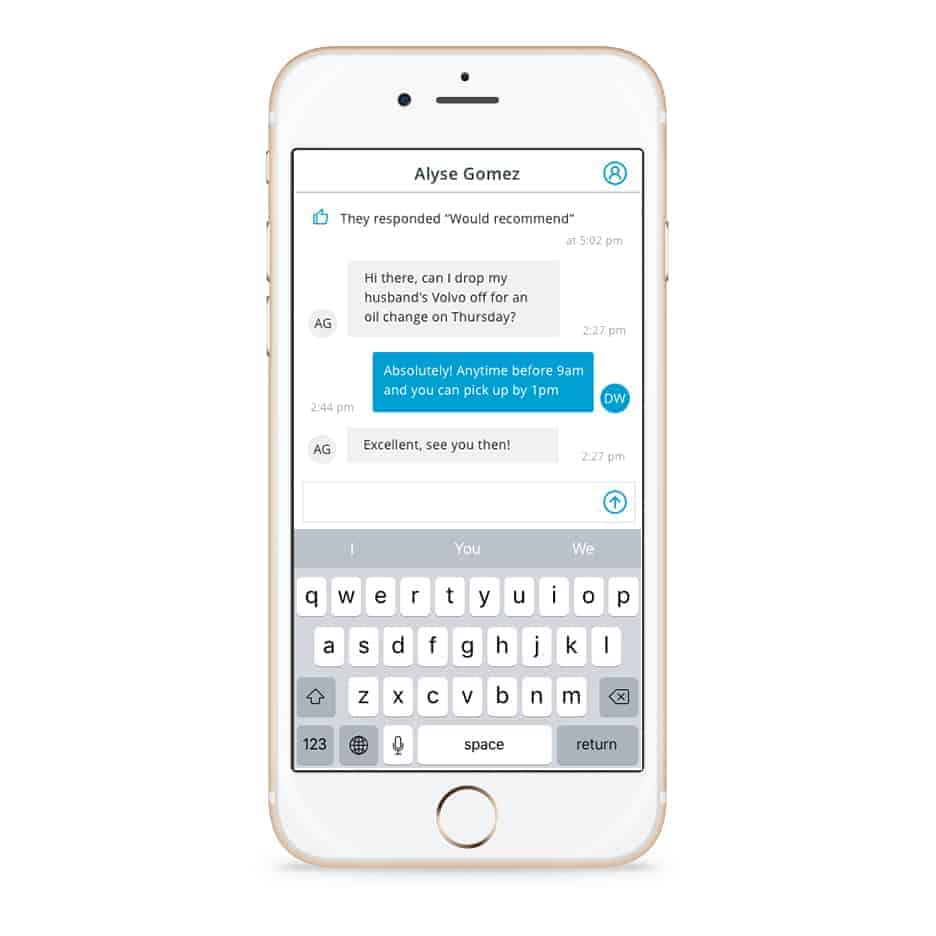 Way too many auto repair shops still rely strictly on phone calls to schedule service, check on cars in the shop, and get answers to questions. Everybody hates sitting on hold. You can do better. Everybody under the age of 35 has technology in the palms of their hands and they have adopted new rules and preferences in response. They want information right now, and they don't want to broadcast their business to the world around them. 
Text messaging is fast, silent, and efficient. In seconds, your service rep can send an update, answer a question, and even take a photo of a gunky air filter to show the customer how badly it needs to be changed.
Text messaging doesn't only appeal to young people. On average, 98% of mobile users say they'll read a branded or business-based text message, and 54% actively respond.
2. Phone calls & voicemails
Voice could make a comeback. Hyper-connected young consumers permanently attached to cell phones from birth are going to be your biggest customer base sooner than you think. By 2020, Gen Z will be 40% of the population, and they hold $140 billion in spending power. 
Gen Z customers are more likely to click-to-call a business from their mobile phone than any other generation, but they are also 60% more likely to hang up if the call isn't answered in 45 seconds, and 30% more likely to curse at you if you don't satisfy their needs. The bottom line: modern consumers demand fast, responsive customer service, and they expect you to deliver.
If you can't answer in person, set up a professional voicemail greeting, and then return calls as quickly as you can.
3. Email customer communication
Make your emails personal. Customers don't want a million sales emails, but they do want to hear about the important stuff – like recalls on their cars and when they're due for an oil change. Use your customer data to send the right message at the right time. For example, most customers need an oil change every six months, so it makes sense to send an email to remind them, upsell with a special offer on full-service maintenance, and include a one-click link for scheduling a service appointment.
If you've really got a handle on your customer data, you can even send out personal messages about interests. An email at the start of football season advertising accessories featuring their favorite team or tie-in with a special perk or discount if their team wins might bring them into your shop. Or how about the news of a local classic car rally for fans?
To save time, you can set up email templates for specific types of emails, like welcome, thank you for your business, service reminder, and more.
4. Social media
Monitor social media. Customers may reach out on any channel where they can find you. Post fresh, informative, and interesting content to keep customers engaged, and answer any questions or comments they make. Since you're in the automotive business, posting car-related pictures and videos is a natural choice, and a good way to earn social shares. Everybody loves cars! Being interesting on social media is a great way to expand your audience, engage your customers, and build your brand. 
Facebook is a powerful social media platform and a good fit for a small business. Set up a professional Facebook page, and start building an audience by adding links to your social media on your website and by reaching out to your local audience. Facebook is also the ideal place to earn customer reviews and personal referrals. Here's how to ask for reviews on Facebook.
Regardless of how you communicate, making a personal connection is key. Encourage your employees to be friendly and chatty, and keep track of personal details representatives can mention in the future.
5. Chat with customers on your website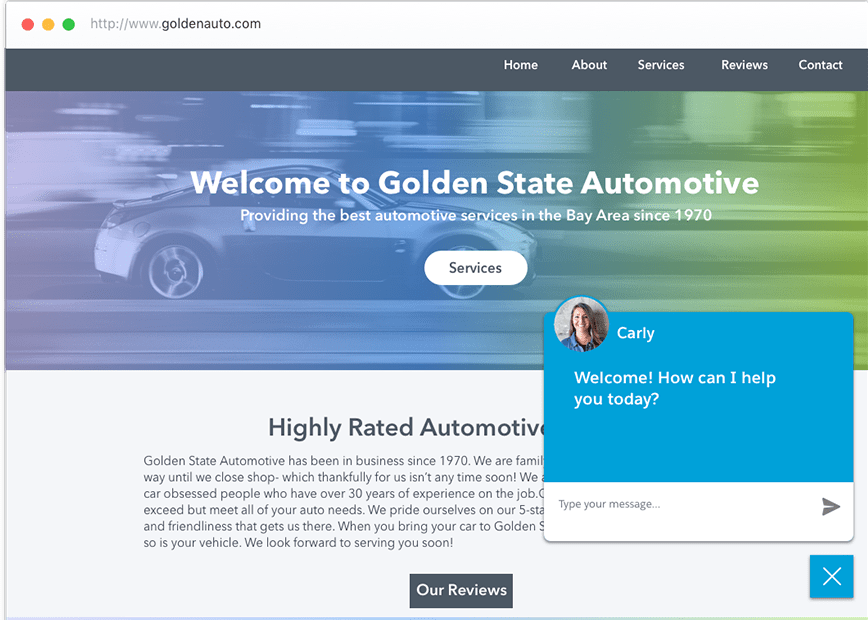 Customers have questions. You have answers. Your website is the perfect place to inform customers about everything they want to know. Start with installing a webchat. Being greeted by a live person who can answer questions, check service and maintenance records, and schedule appointments is a homey convenience that customers love.
Build an impressive knowledge base on your blog. Providing the best answers moves you closer to the first page of the search results.
6. Gaining word of mouth reviews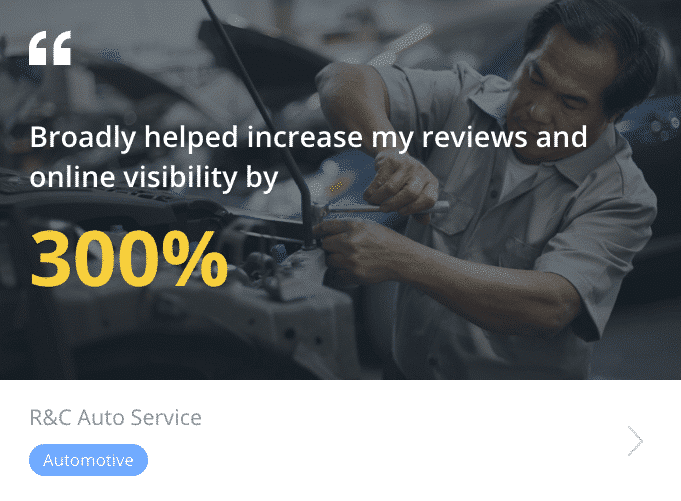 For local businesses, word of mouth is solid gold. 92% of consumers check out customer referrals before purchasing, and 60% of them find those reviews on Google. If you want to build trust, there's no better way. 
Sign up for sites like Google My Business, Nextdoor, and Yelp where customers can leave reviews, and then use Broadly's review platform to make it easy for your customers to recommend your business. Potential customers are more likely to trust personal recommendations than ads, celebrity endorsements, or influencers.
It's important to respond to every review. Negative reviews should be handled carefully, with the goal of making the customer happy. It might help to set up email response templates designed to thank customers, ask for additional information, or diffuse an angry customer with a positive, helpful attitude.
Pro tip: Timing is everything. Cars.com reported that more than half (52%) of all dealer reviews are left between 10 am and 4 pm ET, with Tuesday, Wednesday and Thursday being the days shoppers most frequently write reviews. You might be more successful at getting a review by asking at the right time.
7. Listen to your customers
Communication is a two-way street. Once you've established open lines of communication, hear what they are saying…and make changes accordingly. Put your feedback to work. If the majority of your customers want you to stay open a bit later, offer additional services, or post your prices, it's definitely worth considering. 
Find out what your customers do like and double down. Find out what they don't like and change it. Then let everybody know about your improvements by text, email, or social media.
It's not easy to stand out, and you're busy. So you need tools to help you automate your customer communications, follow up on hot leads, and build customer loyalty. Customers who feel valued will keep coming back and will recommend you to their friends.
Want to improve your customer communications and generate new reviews?
See what Broadly can do for your business in just 30 days