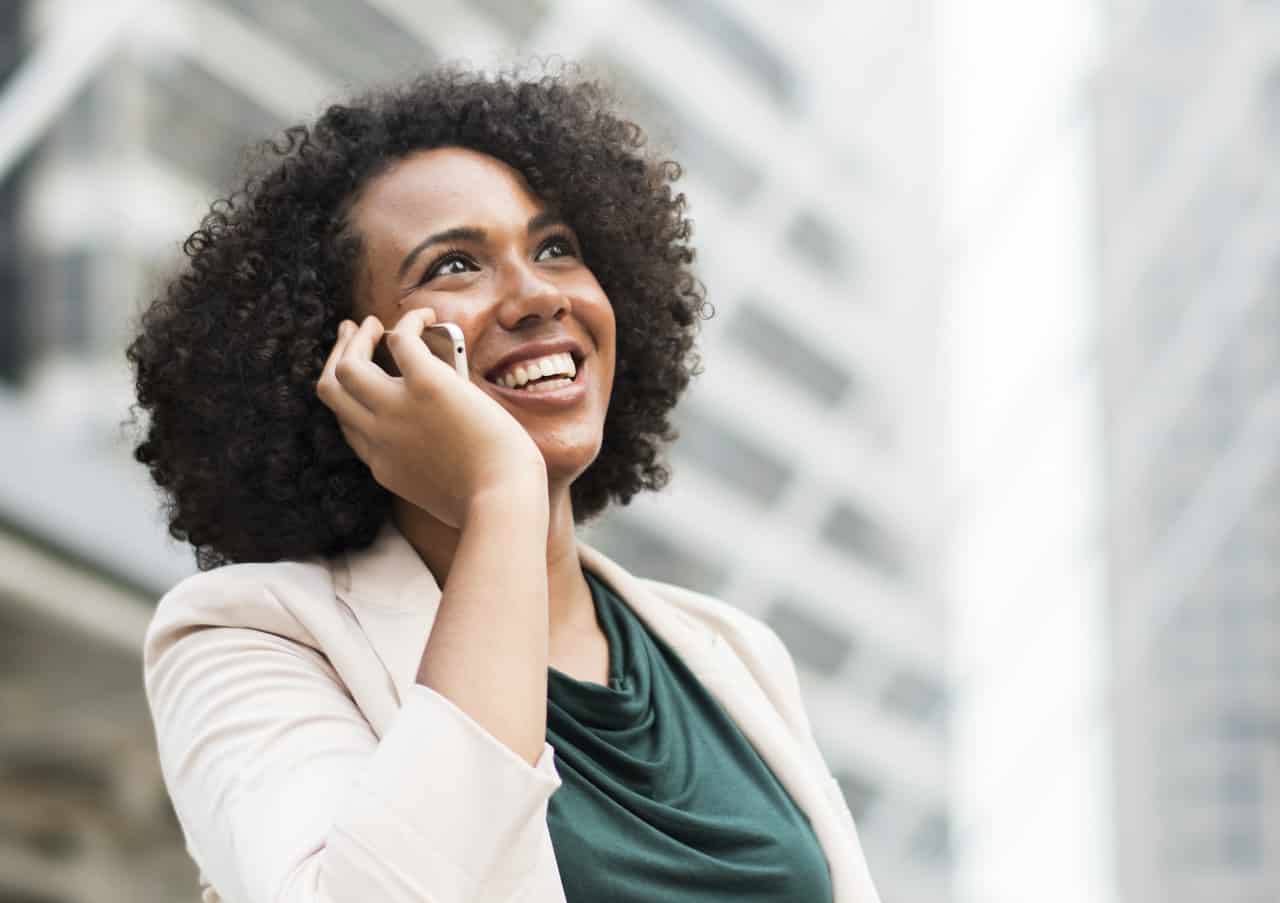 Business voicemail greeting template examples
As a business owner, missing business can be detrimental to your success. Luckily, though, there are tools out there to help you capture and nurture every potential lead.
Here at Broadly, we created easy-to-use tools that make it simple to communicate with your new leads—try Broadly's web chat, lead central, and mobile app to make your life as a business owner more manageable online. Just as capturing these online leads is important, so is capturing the potential leads that happen offline.
For local business owners, having a professional voicemail greeting can be a big help when potential leads call your company. A missed call means a missed opportunity and we know that modern consumers demand convenience. You want to ensure that even if they get to your voicemail, they can get a response ASAP.
If you're wondering how to craft an effective business voicemail greeting that collects and nurtures leads, we can help you do so. But first, let's take a look at some facts and figures surrounding voicemails and business.
Leaving a scripted voicemail can improve lead response rates anywhere from 3% to 22%. (Source)
70% of local searches online result in a phone call
In 2014, 80% of callers sent to voicemail said they do not leave messages because they don't think they'll even be heard.
If you want your voicemail greeting to work for you and not against you, it's important to pay attention to the details.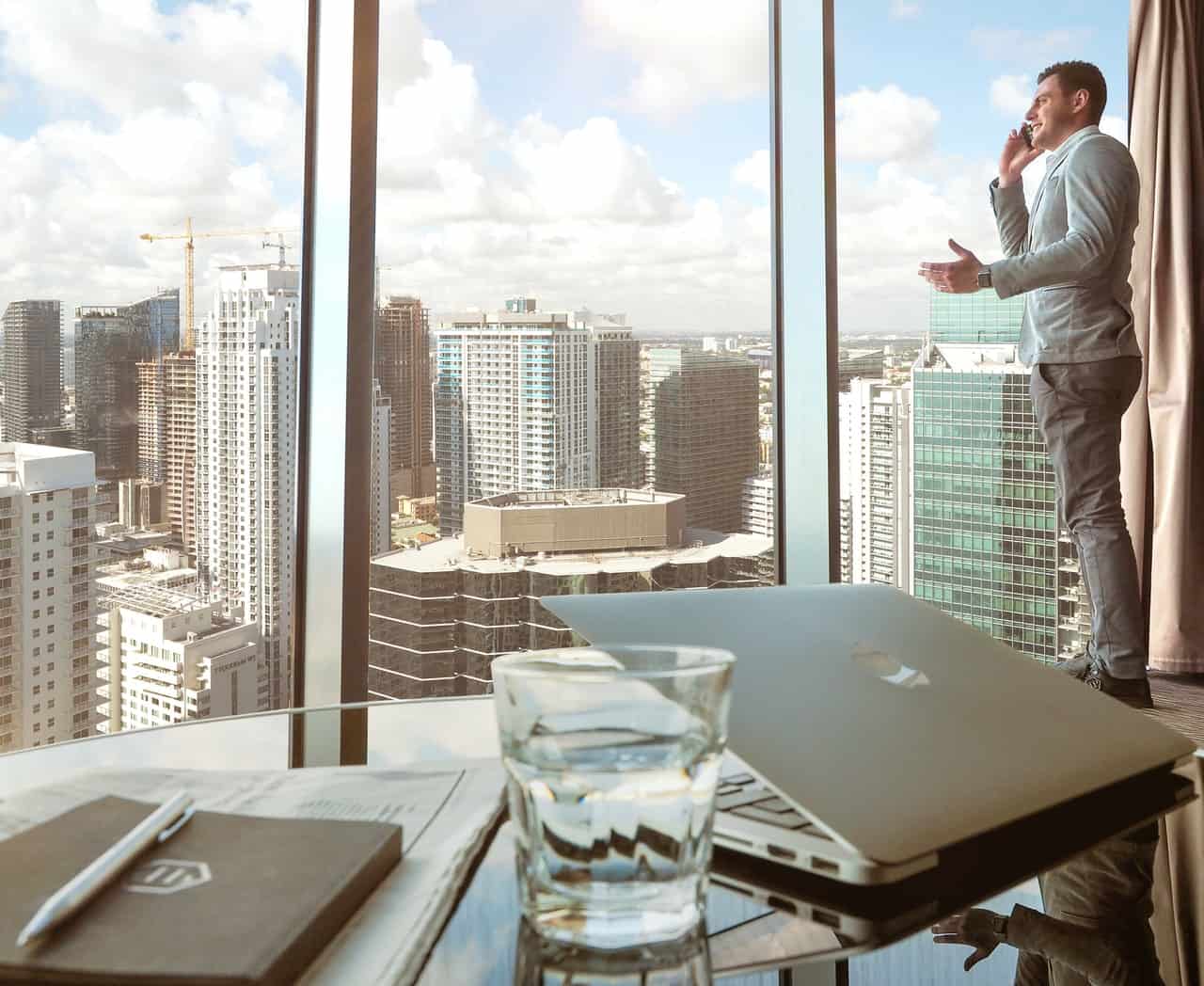 How to make professional business voicemail greetings
A great business voicemail greeting will inspire your customer to leave a message rather than hang up, or get them to go somewhere else where they can get a more immediate response from your business. Since you only have those few seconds to make a great first impression, be sure to follow some of these crucial do's and don'ts of professional voicemails.
DON'T begin your greeting with the overused phrase, "Your call is very important to us…" It's over-done and a turn-off to callers.
DON'T leave out important information. Mention hours of operation, contact information, and your company name. Additionally, you can use your voicemail greeting to clear up common misconceptions about your business (i.e. "You've reached the Los Angeles location. If you're trying to reach our San Diego location, please dial XXX-XXXX.")
DON'T keep your caller on the phone for longer than 27 seconds—short and sweet is the way to do it.
DO have a positive, warm tone. Smile when you're recording your voicemail, it shows through in your voice, and customers will notice.
DO apologize for missing the call and invite the caller to leave a brief message.
DO get creative. Customers are over the staleness—show off your brand's voice with a greeting that's true to your company and memorable.
DO ask for details. If you need the caller to list their name, phone number, email and other details, be sure to ask in the voicemail. Otherwise, you're missing the whole point!
DO confirm when and how you will be contacting the caller after you've received their message. Even better, tell them how often you check messages so they can feel confident that they'll receive an answer.
DO provide any other helpful resources. Perhaps your website has booking software, a contact form, Web Chat where they can be answered immediately or FAQs listed.
Do provide them how they can best contact you. Often voicemail can be a slow-to-respond platform. We recommend setting up Web Chat on your website and setting up someone to respond as often as possible, even during off hours.
Business voicemail greeting examples
Coming up with a good business voicemail greeting can be trickier than coming up with a personal voicemail greeting. Take some cues from the below to ensure callers leave a voicemail message after listening to your greeting. Additionally, consider writing a voicemail script to ensure you don't leave out anything when recording.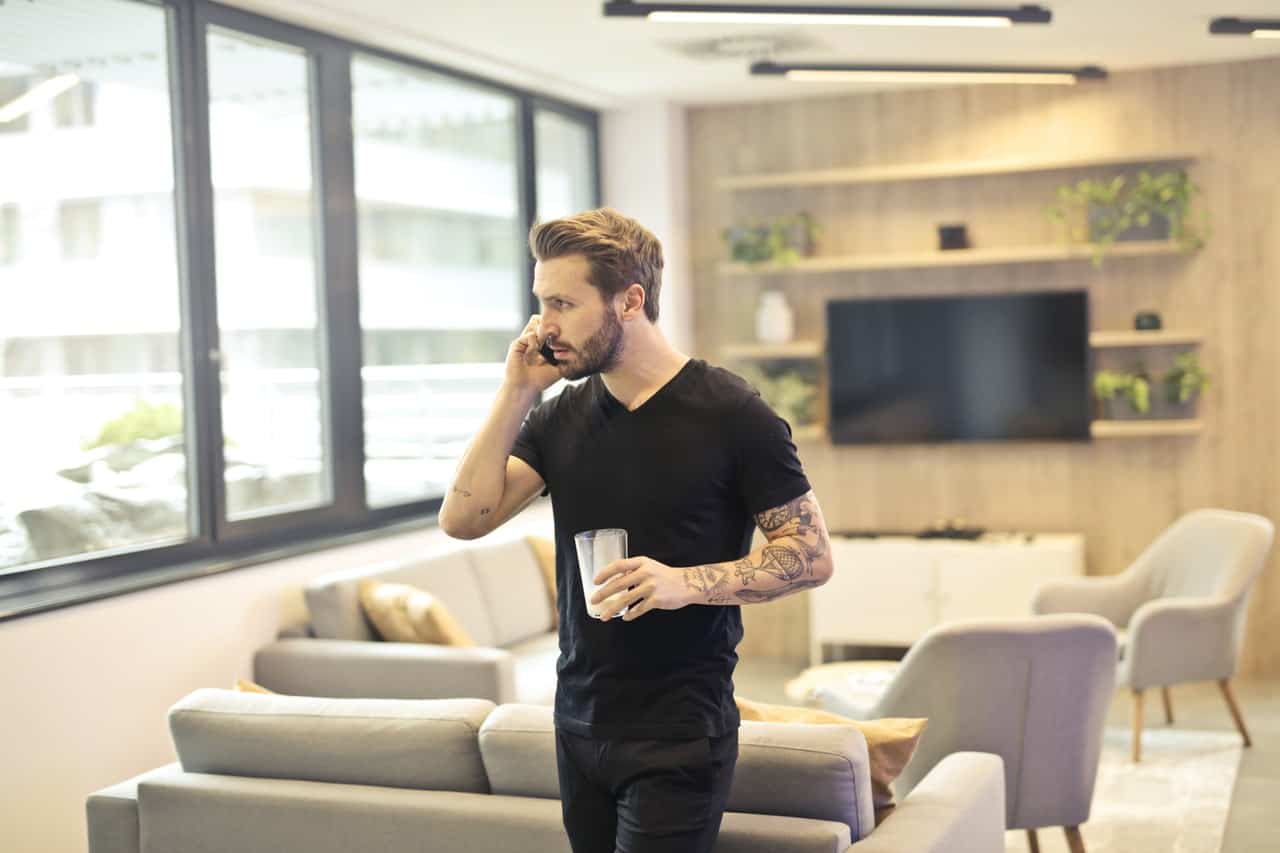 Sample voicemail greeting text examples
"Hi, you've reached [company]. Sorry, we missed you! We're available by phone from [hour] to [hour] [time zone] on [days]. If you need to book an appointment, you can do so online by visiting our website at [URL] and clicking the "Book" tab. If you have questions, we have a 24/7 live chat on the site where one of our employees will be able to further assist you. If you'd like us to call you back, please leave your name and number, and we'll return the call within 48 business hours. Thank you!"
"Hi, you've reached the [location] of [company]. If you're looking for [other location], please call them at [XXX-XXXX]. If you've reached the right location and need information on [Y], please check out our [Facebook Page, website, etc.]. If you want to know more about [Z], take a look at [page on the website]. Still, have questions, or just want to hear our lovely voices? Please leave your name and phone number, and we'll return your call as soon as we can—we check messages every morning. Thanks, and have a great day!"
"Hi, this is [your name] at [company]. Unfortunately, we must be out finding more solutions for your hair emergencies [tailor this to your services/industry]. But we want to talk to you, so please leave your name and number, the reason why you're calling, and someone will call back ASAP. Otherwise, you can book your next appointment online at [website]. Have a great hair day!"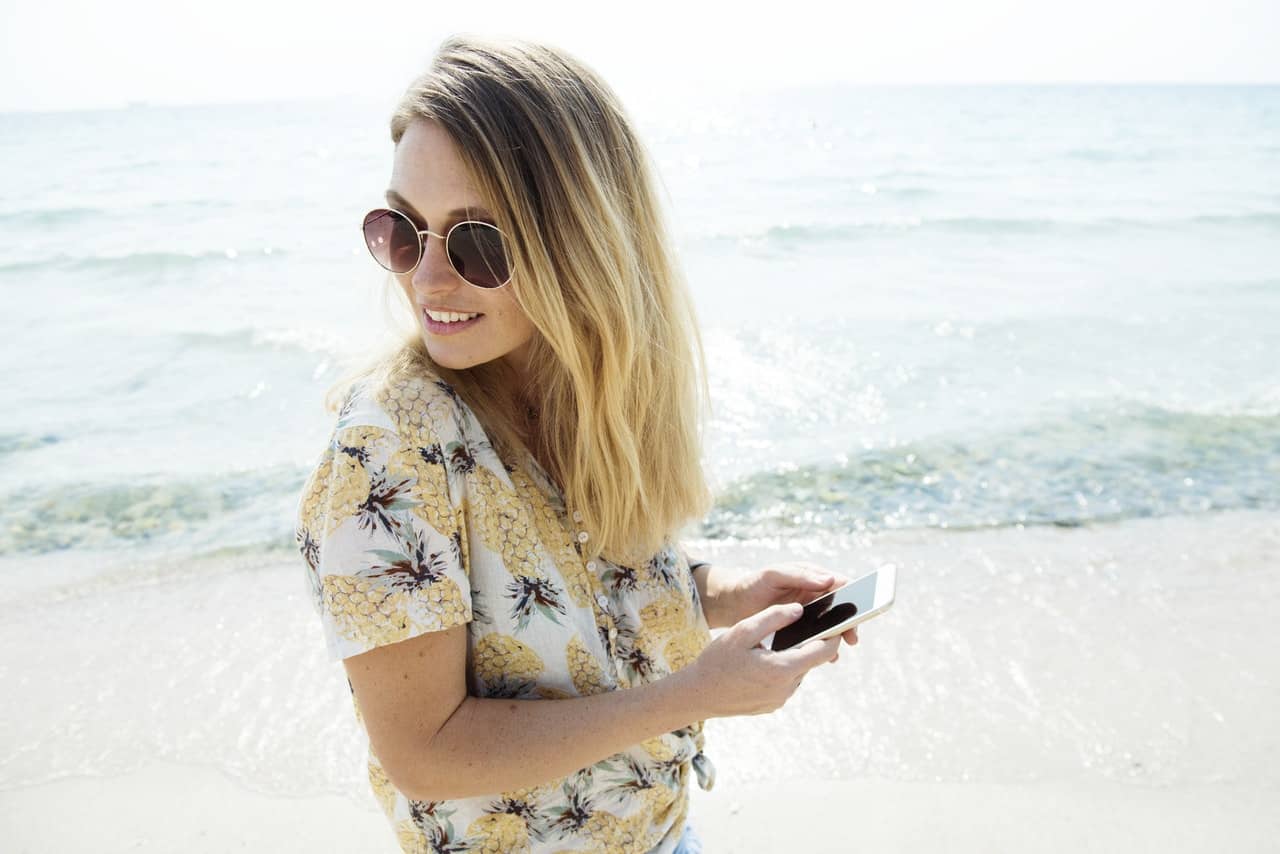 Vacation business voicemail example templates
As a small business, it's not uncommon for the whole business to go on vacation, especially if you are the sole service provider. If this is the case for your company, or if you get a lot of business calls on your personal phone, it is wise to let potential customers know. Communication is key when nurturing leads and keeping current customers, so keep them in the loop! Creativity can play a bigger role in these voicemail greetings, so don't be afraid to throw some personality in there. Here are some vacation voicemail greeting examples you can use next time you take some much-needed time off.
"Hi, you've reached [your name] at [company]. I'm currently [exploring the tundra, relaxing on a beach in the Bahamas, etc] — or, more likely, [recovering from jet lag, Googling 'how to pack light,' or looking for SPF 100 sunscreen] and won't be back in the office until [date]. Please leave your contact info and reason for calling, and I'll get in touch when I'm back. Thank you!"
"Hello, this is [your name], owner of [your company]. I'm out of the office until [date]. In the meantime, you can direct your inquiries to [coworker] at [email address]. [He, she] can also be reached at [phone number]. Additionally, for questions about [X], you can check out [website]. Thanks for your business!"
Holiday business voicemail greeting examples
Just as with vacation out-of-office greetings, holiday voicemail greetings can also show off some creativity and personality. It's better to have the caller smiling rather than frowning, right? Try some of these templates next time you're closed for the holidays.
"Happy holidays! [The team at company] is away until [date] so that we can all our enjoy loved ones. However, we'll make sure to call you back right away when we return, so please leave your name, number, and reason for calling in a voice message. If your request is urgent, please email [emergency contact] at [email address]. Thanks, and have a wonderful holiday."
"Hi, thank you for calling [company]. We're closed for [holiday] from [date] until [date]. Please leave a brief message with your contact info, and we'll get back to you as soon as possible. Have a happy holiday!"
Conclusion
Though a business voicemail greeting is often an afterthought for small businesses, if it is utilized correctly, you can greatly increase the customer experience and even secure new leads from it. Putting just a bit of extra thought into your greeting can go a long way, and the tips and templates outlined above should be very helpful if you are starting from scratch. Plus, when you pair customer communication tools like live web chat with your greeting, you will never have to lose out on a potential lead again. Happy recording!
See what Broadly can do for your business in just 30 days