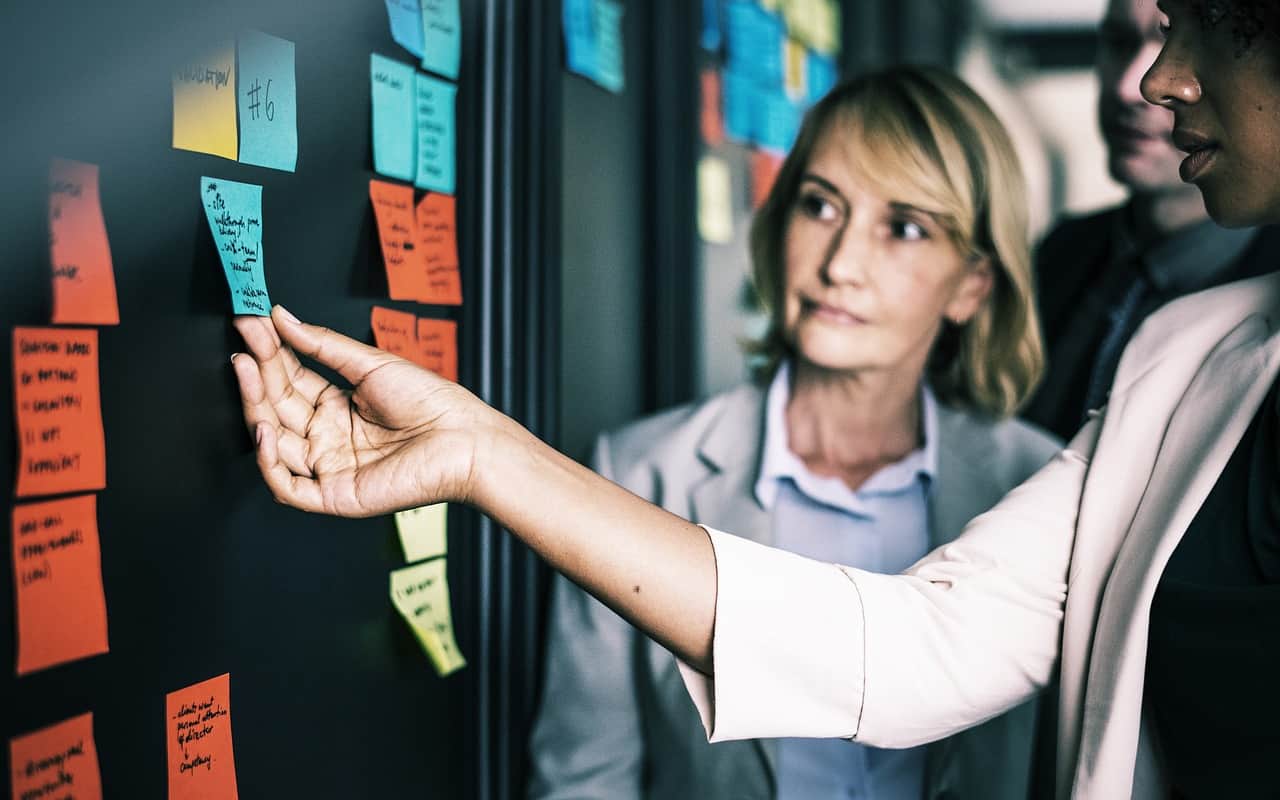 How to find out if a business name is available
Choosing a name for your business can be a daunting task but don't worry, we're here to help you find one! Doing your homework beforehand and checking to see if your business name has already taken will save you some headache in the future.
It's important to find a unique name since every year there are over 3,000 cases of trademark infringement lawsuits and costs US companies over $250 Billion dollars.
In this article, you will learn the steps to find your business name is not competing with anyone and how to get it registered. If you need some help coming up with a good name for your company we will show you how to pick a great name.
Once you have a name, Broadly can help you take the next steps by setting up a business website, software to manage your leads, and tools to monitor your online reputation and gaining online reviews.
Free Guide: How To Set Up Your Google Business Profile
Definitions of business types
Before we dive into the steps on how to find your business name, let's define some of the terms that we will be discussing to avoid confusion.
DBA – Refers to "Doing Business As" and is required to be filled out at a bank if you are setting up an account for your business. This type of business organization does not offer protection from organizations coming after your personal assets.
Sole Proprietorship – Where one person is the owner, and there is no legal or financial distinction between owner and business.
Limited Liability Company (LLC) or Corporation – This is a blend of corporations and partnerships with less regulation, and no one person is at risk for the business.
Nonprofit Organization – These companies are tax exempt, and all money earned is put right back into the company.
Trademark – Are words or symbols legally registered to represent a company or product. Think about the Nike Swoosh or McDonald's M logo which are both trademarks.
Step 1: Check your favorite search engine
The quickest and easiest way to check potential name availability is to simply go to your favorite search engine (like Google) and do an online business name search. You can check this name with a .com, or .org on the end to see if any business entity comes up or if there is a similar name out there that would be competing with your brand.
For example: You probably don't want to call your business "Apple Plumbing" because as you see in the image below there are literally dozens of plumbing companies with that name. Be aware, even if your brand name looks available with an online search, you still need to do the remaining steps in this article. A competitor could be in the process of completing its unregistered business name. It's better to find out now that your brand name is not available before paying money for a business name you can't use.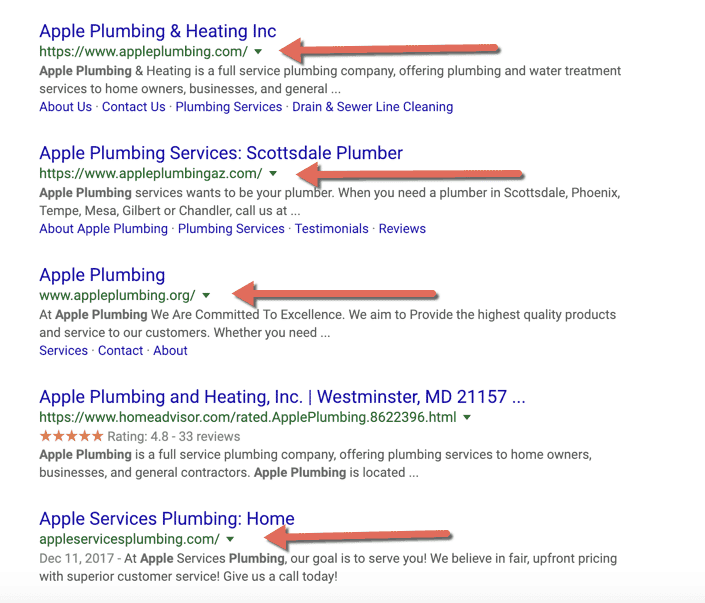 Step 2: Check to see if the name has a trademark
You will also want to do a trademark search to see if anyone is registered in the country for that same name. To do this,  simply go down to your county clerk's office and see if the name is registered or on a list of fictitious names for businesses (in a few states, there is a statewide fictitious business names database that your county clerk can find and inform you).
You should also check the U.S. patent and trademark office just in case there are any trademark infringement rights being violated. Getting pinged for intellectual property theft for your company name is a sure way to get shut down.
After that, you are good to go!

Step 3: How to check LLC registry
An LLC is a blend of companies and partnerships that are registered on a state level. Many LLCs do not have trademarks so it's important to check this online as well. To do so, visit your state's secretary of state's website, and search for the name. For example, Florida's Division of corporations can easily be checked by name, with other search options if needed.

Step 4: Registering your business name
Lucky you! Let's get things registered!
It's a good idea to patent and trademarks your business so no one can take your great ideas from you. Use the USPTO's free trademark database and to get yours registered.
Simply go to  http://www.uspto.gov/main/trademarks.htm and click "Search." Then follow the instructions you see on the screen.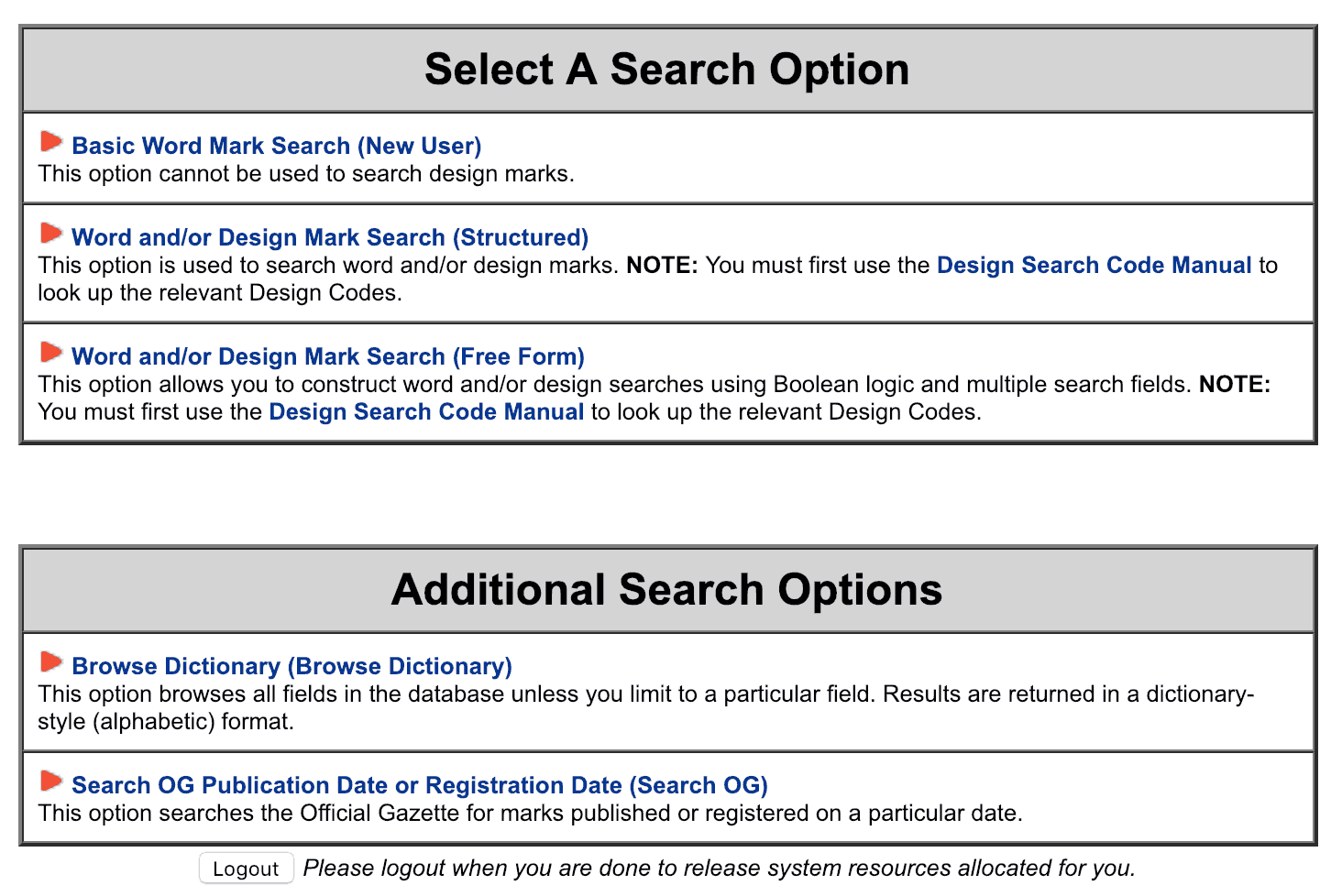 What to do if your brand name is taken?
This can be really frustrating. You have the perfect name that captures your product or service but someone else is already using it! Don't stress! There are actually multiple things you can do.
Check out Brand Bucket where you can get check out brandable domains that are available for sale.
You can also check on some different websites like GoDaddy.com, or Namecheap to see if there is a different variation of your name available. They can come up with some really great domain idea names and you will instantly know if they can be used as a company domain name.
Try to stick with a .com as it looks more professional and most people assume that your website will be your name followed by the .com.
What makes a good brand name?
Choosing a brand name can really set you up for success.  Here are a few things to remember when choosing a name for your company.
Simple – The simpler the better! Think about the computer brand "Apple." Simple, easy to recognize brand name.
Short – A long name will be harder to remember. Entering a long domain name could be an obstacle for people to come to your website.
Memorable – Give them something to remember. Marketing is a tricky game. You need to make a quick impression before people move on.
Pronounceable – Having a difficult or unknown word as a domain could confuse customers.
Clever – If you can create a domain that can impress people with the cleverness, they will be more likely to remember and see what you are about!
Easy spelling – People might remember your brand, but if they can't remember how to spell it, they might never end up on your website!
Relevant – Ensure the name is related to your services. Businesses with their core service or services in their business name have a much easier time ranking well on search engines like Google. If you're a carpet cleaning company, consider a name like "Jeff Thompson Carpet Cleaning" instead of "Jeff's Carpet." If you're a power washing company, consider a name like "Bluebird Power Washing" instead of "Bluebird Solutions." Additionally, by including your core service in your business name, potential clients will know exactly what your main service is before they give you a call or visit your website.
Conclusion
Doing some homework before deciding on a brand name will save you a possible future headache. It's worth the time and attention. Be particular with what you choose as a name because it can have a positive or negative impact on customers. Once chosen, make sure you protect your company name with patents and registering your business with a trademark. The next steps are gaining leads and watching your business grow!
See what Broadly can do for your business in just 30 days