How to set up a website for business success
We live in a digital age where everything needs to be accessible online. It is extremely important that your business has a well designed and easy to use a website for potential customers.
In this article, we will be diving into the facts and statistics about websites, and teach you how to set up a successful online business of your own!
Need a Professional Website For Your Business?
Why websites are important for every business
Some Mom-and-Pop shops like to do things the old-fashioned way. As quaint and nostalgic as that is… it's not great for business. Not having a website gives people the impression you have gone out of business. Having an up-to-date online presence creates a bigger stage for your company to stand on. It gives your organization credibility and accessibility to everyone around the world.
Here are some interesting statistic on the impact a website has on small businesses:
29% of small businesses do not have a website (down from nearly half in 2016)
70% of small business websites have no call to action
68% don't have an email address on the homepage
50% of online sales are lost when visitors can't find content
Now check out these statistics on how having a website can dramatically increase foot traffic and revenue for your business:
91% of customers have visited a store because of an online experience
68% of consumers who conduct local searches on their smartphone go to a store within 24 hours and nearly 50% make a purchase within a day
37% of consumers use the Internet to find a store at least once per month
30% of small businesses with a web presence generate more than 25% of their revenue online
Now that you have the facts on the importance of having a website for your company, let's dive into how to set up your own!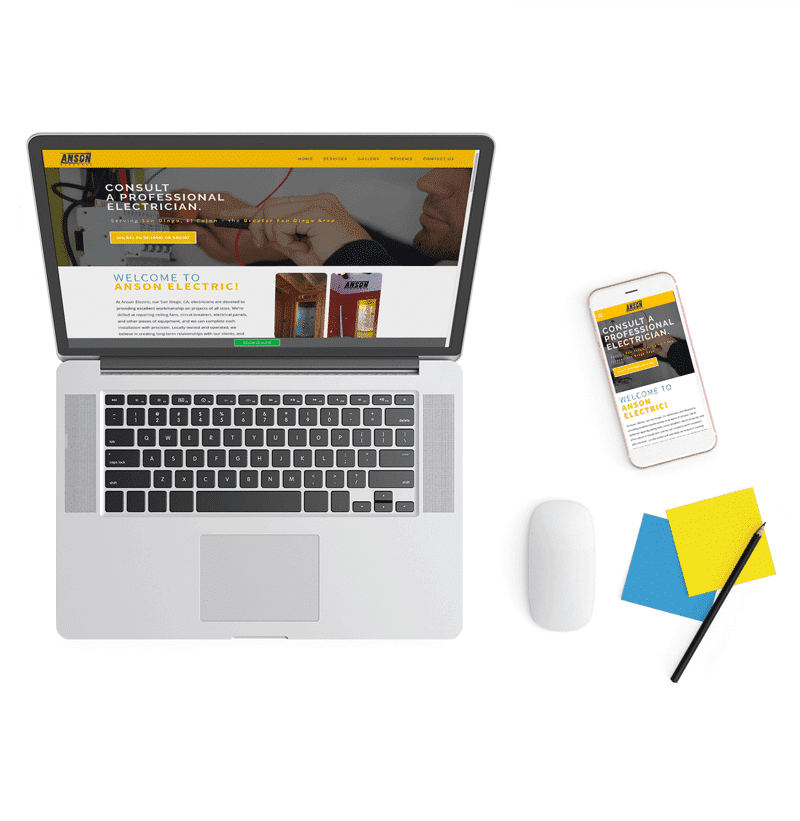 Broadly builds your business website for you
There are plenty of ways to create a website and customize it for your business. The question is, how much time, money, and resources do you want to spend on setting up your website? Here at Broadly, we know your time is valuable and we want to help! We do all the hard work so you don't have to. If you're using our review service, we can also take care of the following:
Customized Web Design
Hosting
Mobile-friendly Website
Optimization for Search Engines
Transfer Content From Old Website
Logo Design
Website Updates
Annual Audit & Redesign
Free Support
Access to Your Website for Customization
If you need more online reviews and a website,  feel free to request a demo! If you want to take on the challenge of website building, it has a learning curve but totally doable if you have the time. Follow this step by step guide to create your own website!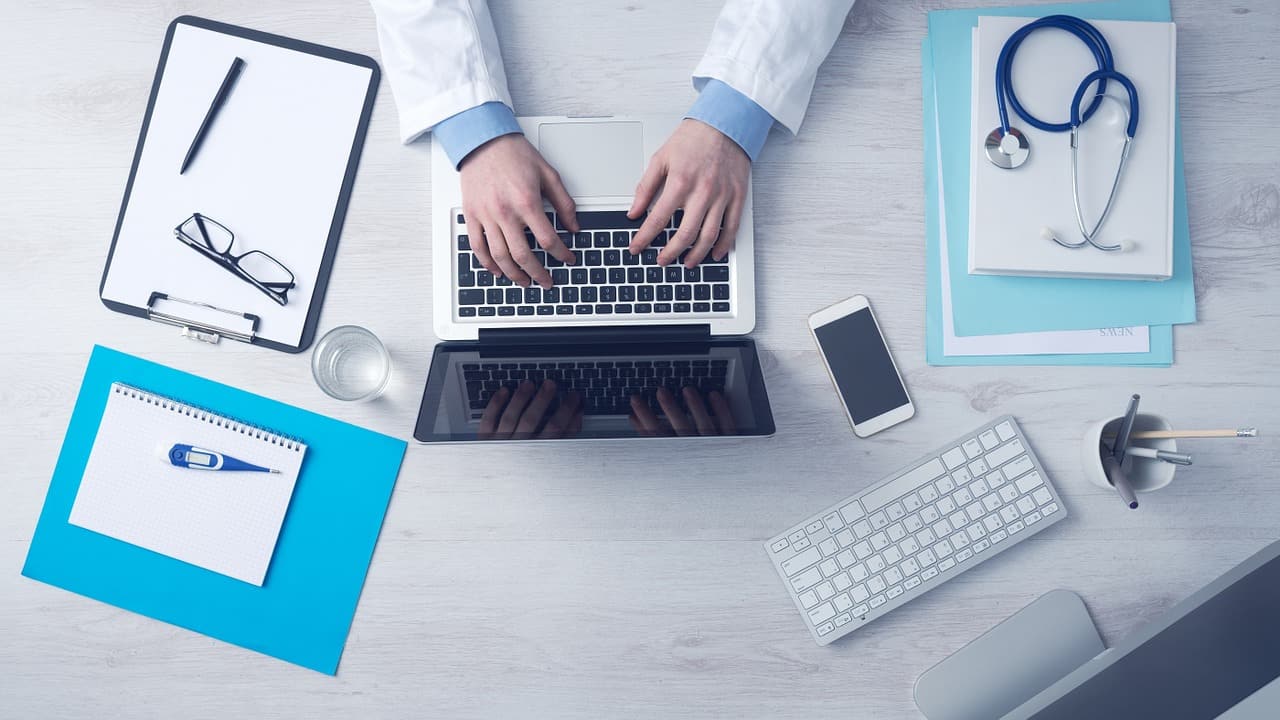 Steps to setup your business website yourself
Step 1: Buy a domain name
As much as we like to help, but we can't come up with a domain name for you. The domain name is what people will type into the URL to find you. Having a simple and direct domain name will make it easier for people to find you online. Avoid things like funky spelling, numbers, or any symbols. If you can end it with a .com do it! A .com will give your company credibility and people will trust it. Head over to Namecheap or Godaddy and search to see if your business name is available for purchase!
Step 2: Set up web hosting
Setting up a hosting account is like getting a store to stock your product. You need to post it in the online store, and getting website hosting does just that. Using companies like Bluehost or WP Engine are easy to use. There you will be asked your Domain name so make sure to take care of that first.
Step 3: Install a CMS
A CMS stands for content management system which basically means a program that can handle a lot of information. Unless you are an expert coder, you will need one.
A very common CMS website builder is a WordPress website. They can easily integrate different "plugins" you need to make your website more user-friendly. If you want to sell merchandise online, you will want to look at an e-commerce platform called Shopify. Shopify helps you customize an online store with safe ways for people to enter in their credit card information. You will find that Shopify is easy to use and can bring your sales up significantly by selling online
Step 4:  Website design
You can customize a website from scratch but this is very time to consuming and expensive to hire a coder. If you install WordPress, you can choose a theme that best fits the style of your business. You can find free themes, but we recommend getting a more professional theme for under $100.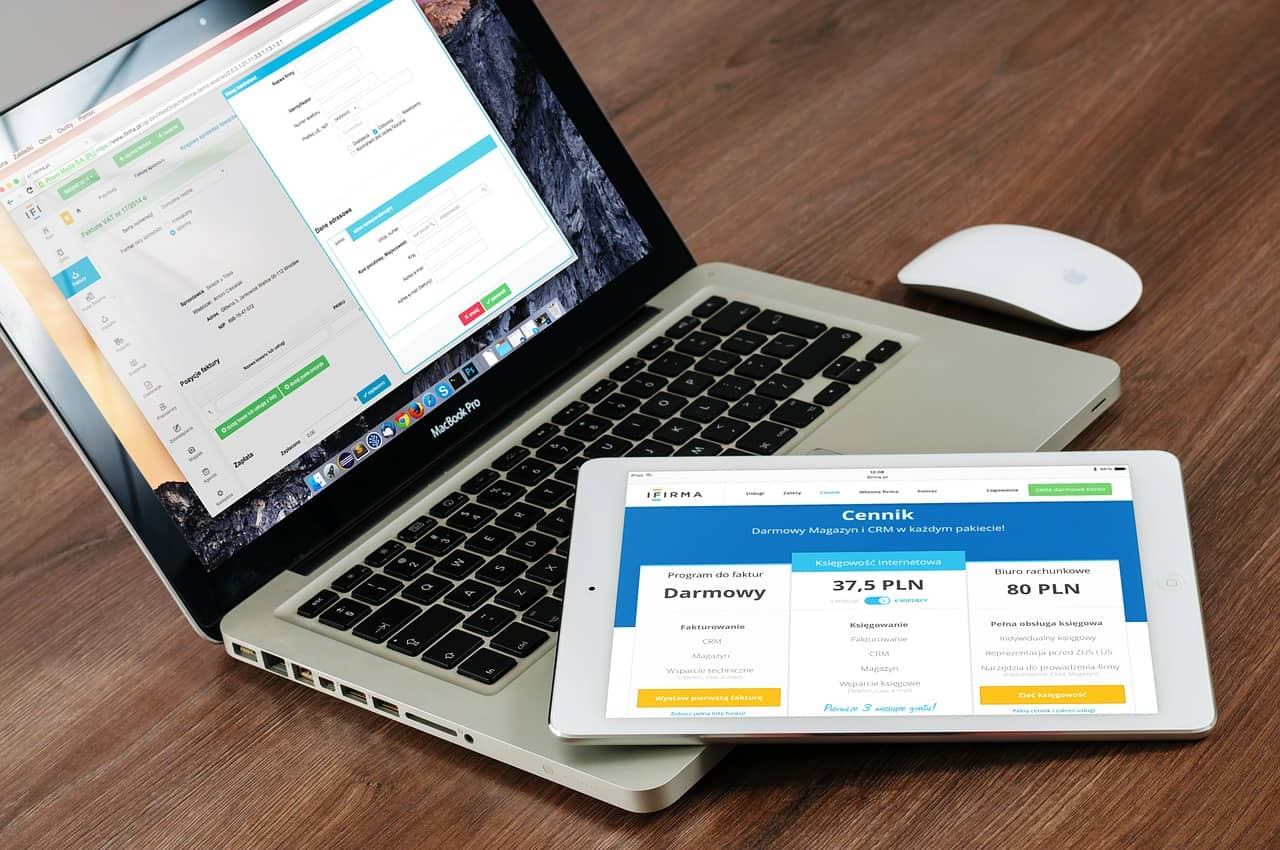 Common website mistakes businesses make
Now that you have your website in progress, let's take some time and talk about what not to do.
Make sure your website stays live
Nothing hurts business like a website that doesn't work with broken links or has slow loading time. It is tempting to go with a cheap free domain as your resources can be limited. But seriously, if your customers get frustrated with the check out process, or worse, you don't get notified to ship the product, your sales and reputation can go down quickly.
Not maintaining the website
Your small business might not have anything to do with technology but, as we pointed out before, you need to have an online presence. If you know your limitation with managing a website, source it out! Make sure it's currently updated and managed in case something goes wrong. Our Broadly team can always be a resource for help!
Having an unclean purpose on your website
The web surfers are not going to stay in one place for long. Make sure your website is well designed and the purpose is clear. Don't go to over the top with features or have a cluttered menu bar. Make it simple so the viewer can understand your message and know how to navigate your site. Keeping it simple and straightforward is the best way to go.
Website not being mobile friendly
Over 50% of website users are on their mobile devices rather than desk or laptops. Make sure your site is mobile friendly. It is as easy as pressing a button. If a web surfer is interested in your web pages, but can't get to it from the phone, there goes that business.
Not allowing online reviews
Getting feedback from consumers, even if it's negative, is an opportunity. They are giving you an unbiased opinion of what you can do better. Make sure your website visitors can contact you for problems or complaints. Giving attention to these customers will help them stay on board and provide more business in the years to come.
Conclusion
Having an online presence might seem complicated, but the benefits outway any a headache you might have set it up. Doing a few simple things can bring more revenue year over year. Here at Broadly, we can help with the process so you can focus on the things you love doing most in your business.
See what Broadly can do for your business in just 30 days