If you are in the roofing business, you like to stay up to date on evolving trends and tips in the roofing industry. Check out the blogs we found extremely helpful for roofing professionals and let us know in the comments if we missed any of your favorite roofing blogs.
The Top Roofing Blogs In 2018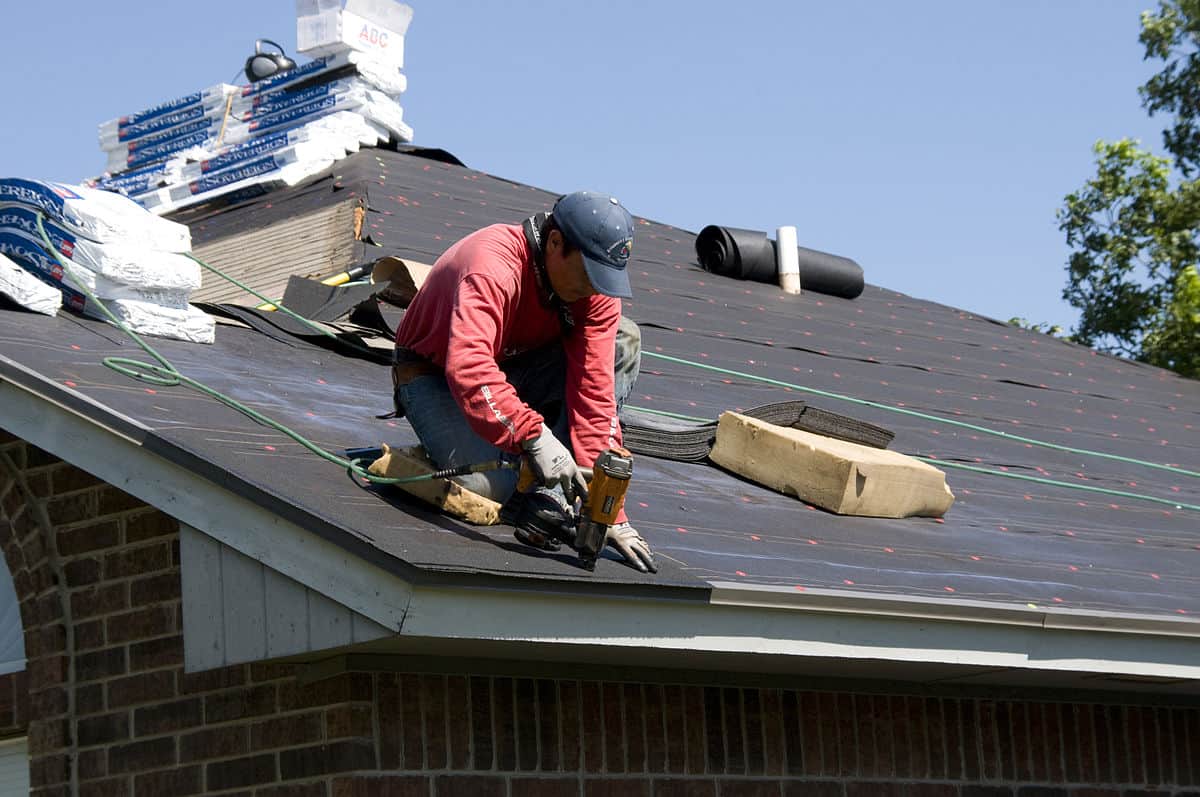 If you are looking for a blog that knows the ins and outs of the roofing business, North American Roofing has been in the business since 1979. In their blog, you can find information on commercial and residential roof maintenance and repair, tips on finding a contractor that is right for your needs, and even drainage and snow removal tips to keep your roof in good condition.
Arry's Roofing Services have been in business for over 25 years, and their blog is designed to help uninformed homeowners who need roofing information find the answers that they are looking for. Their blog is typically updated every few days, and you can find helpful information like techniques to mitigate wind damage, common causes of roof damage, and warning signs that you need a new roof on your home.
Roof Scoop is a blog for the roofing industry that is part of the National Roofing Contractors Association. The blog is designed to bring updated news and information of interest to those who like to keep up with new roofing technology and trends. It typically focuses on changes to roofing regulations, but you can also find roofing charities nationwide.
This is a roofing company that is located in Oklahoma; it has been around since 1988, and it has an exceptional blog that covers topics about roofing that cover both commercial and residential needs. The blog covers topics such as winterizing your roof, choosing the color of your roof, and signs that your roof has suffered storm damage.

This blog is designed by a nationwide group of professional roofing contractors that are always up-to-date with new information in the roofing business. The blog is updated weekly, and it covers topics like flat roof repair solutions, commercial roofing regulations from OSHA, and how to find reputable roofing service providers in your area.
Fiber Tite is a company that has been involved in the roofing business since 1979. Their business and their blog reach across the country, with blog posts pertaining to cool weather installation tips, how to protect your roof from a hurricane and useful tools for roof repair. There are even webinars and stories from contractors currently in the roofing business.
Though the posts on this blog are not that frequent, this is a great blog for a roofing contractor that needs information on a specific topic. The blog covers information such as quick tips for growth in your roofing business, information on solar technology and roofing, and other specific topics.
GAF ProBlog is a blog that is designed to give advice and information to professional roofers nationwide. The blog has quite a few areas of interest such as how to beat the heat with a cool roof, how to inspect your roof, and how to use drones in the roofing industry. This blog is not updated with new posts more than once a month, but the information is quite useful.
All Roofing Solutions is a roofing company that was started by a local family in the Southeastern Pennsylvania and Delaware area 19 years ago. Their blog is designed for commercial and residential roofers alike, with attractive tips and tricks that are useful for anyone in the roofing industry. Some topics include preventing roof leaks, information on roof inspections, and vent pipe repairs.
John Stortz and Son is a family roofing business that has been around since 1853, and as one of the oldest businesses on our list thus far, you can expect that their knowledge of the roofing business is exceptional. The blog is updated a few times a month with posts about roofing tools and techniques that can be useful to residential and commercial roofers.
The minds behind the Baker Roofing Blog have over 100 combined years of experience in the roofing industry. The blog is designed as a place where they can share their knowledge and advice with homeowners who have roofing needs and contractors who need updates on roofing technology. Posts include roofing options, tips for preparing for winter, and information on roof shingles.

Ask a roofer is a website/blog where you can get information on roofing technologies, roofing types that are used and tips and tricks to repairing your roof from an actual individual who works in the roofing industry. The blog posts range in size, but they provide information that is useful for both commercial and residential roofing needs.
Since 1982, Best Contracting has been a leading roofing and construction company in California, and their blog is designed to share that knowledge with homeowners or contractors in need. On the site, you can find a list of the top 100 roofing contractors of the year along with roofing updates and tips for inspecting and cleaning your roof.
Timberline Roofing has been in business for over 18 years, and their blog is designed to provide roofers with less extensive knowledge in the industry with information that they need for commercial and residential roofing. It is also designed for homeowners who need to know more about finding a roofing contractor and helping them deal with emergency repairs from storm damage.
Simon Roofing is a company that was created in 1900, and four generations later, the family has a roofing blog that is designed to help others with commercial roofing needs. The blog posts include topics such as the consequences of water intrusion on your roof and information on roofing terminology and inspections.
As you can tell from the name of the company, this is a blog that deals mainly with information on metal roofing needs, regardless of whether the roof is for a commercial or a residential building. The blog includes tips for choosing the right roof, maintenance tips, and even tips to make the installation process easier.
Schulte Roofing is a commercial and residential roofing company that offers their services in Texas and their knowledge about the roofing industry across the nation by way of their blog. On the blog, there are amazing rooftop ideas that you can use to make your home greener as well as information on solar roofing, information on weather damage, and even tips on using a drone to inspect your roof.

Roofer's Coffee Shop is a community that was created in 2002 for professional roofers to meet with other roofers and discuss new technologies, share stories and ideas, and find better ways to install and maintain residential and commercial roofing. There are typically a few posts a month on the blog, but that number can vary quite a bit because guest blog posts can be posted here as well.
Roof Depot Pros is a company that deals with commercial and residential roofing needs, and their blog is designed to give homeowners a place where they can find out information to help them solve their roofing needs as well as help them connect with a professional in their area if they need professional installation or repairs.
With over 38 years in the roofing business, North American Roofing is well versed when it comes to residential and commercial roofing. Their site is full of useful articles and posts about winterizing a building, maintaining the roof and the drainage system in a building, and disaster relief tips that can help protect your roof from future storm damage.
Created in 2005, Remedy Roofing is a company that is located in Texas that has climbed to the top of the industry, and their blog is the way that they share their roofing knowledge with those who need roofing advice. The blog is only updated a few times a month, but it includes topics about identifying roofing issues, hurricane and tornado protection, and what causes a leaky roof.
Evan's Roofing Company was established in 1945 in New York, and it has remained at the top of the roofing industry. On the company's site, you can find posts with information that will be useful for commercial and residential roofing needs as well as a list of the top 100 roofers in the industry for the year.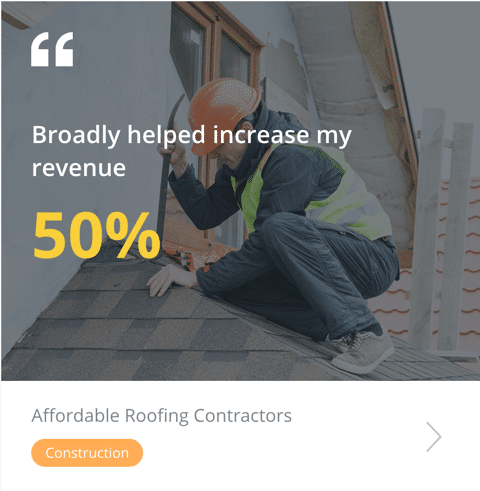 Final Thoughts
As you can see the amount of information that could be useful to stay on top of the professional roofing industry is quite extensive. Reading these blogs, you will find strategies to run your roofing business better.
If you feel that you are falling behind on the most up-to-date information on roof repair and installation, you can check out the blogs that are featured in this guide. Know of a blog that offers more useful information for those interested in the roofing industry? Let us know which blogs we've missed so that we can update this guide and give you the best information for the roofing industry that we can.
If you need help with your online reputation management or promoting Facebook reviews please contact us and we will be happy to help.