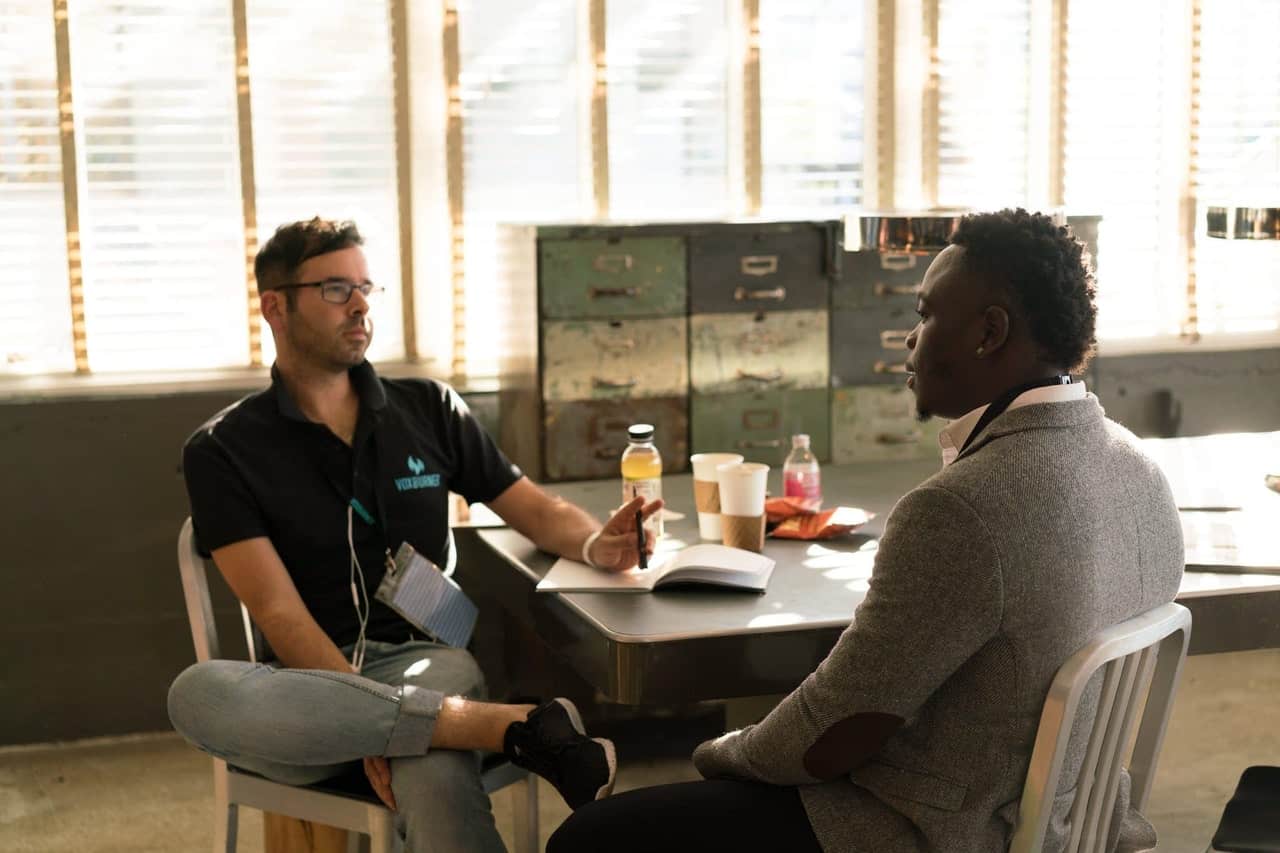 Employee performance review & evaluation templates
When you run a small business, it's important to incorporate employee performance reviews into your management. Not only do performance reviews help your employees learn how they can improve, but when your employees are better at their jobs, your business can reach new heights. Better employees means a better business. Better yet, positive reviews and feedback will come naturally as a result of great employees. A business is only as good as its people, and it should be your priority to ensure you've got the best people working for you. Help your employees succeed, and watch your success grow as well.
Before we get into our free performance review template, we feel it's worth mentioning that there is another way to track employee progress and get new insights on their performance. The Broadly Engage App has a Team Scorecard, which is ideal for small service businesses with multiple team members. Basically, it helps you track and understand customer interactions by a team member. You are then able to identify trends and reward exemplary employee performance, learning more about your customer interactions with your employees. It's a great tool to pair with traditional performance reviews.
Free performance review template
If you've never conducted performance reviews before, or you need help creating a standardized method for the employee reviews, look no further. We have created a free performance review template for you to use in your small business. This free performance review template is meant to be used a rough guide for you to customize, so keep that in mind. Some details may need to be tweaked depending on the nature of your business or the way you quantify your employees, but generally, this template should work well for you.
We suggest using a 1-5 scoring system to easily establish solid quantifiers for managers to use when conducting the reviews. Go over the scoring criteria with your upper management to ensure fairness across the board. For example: 1 is poor, 2 is below average, 3 is average, 4 is above average, and 5 is excellent. The comment areas below each score then give the manager the chance to go into detail about specific issues that can be worked on, eliminating gray areas.
Name of Employee: _______________
Employee ID (if applicable): _______________
Department: _______________
Position Title: _______________
Date of Review: _______________
Reviewer Name: _______________
Reviewer Title: _______________
Overview of Position:
This is the area where you will fill in all the job duties and expectations as outlined on the employee's contract. Feel free to copy and paste their job description.
General job competencies:
1. Consistently follows required procedures
1     2     3     4     5
Add'l comments:
2. Works efficiently and uses time wisely
1     2     3     4     5
Add'l comments:
3. Task completion
1     2     3     4     5
Add'l comments:
4. Ability to take direction from management
1     2     3     4     5
Add'l comments:
5. Collaboration/teamwork skills
1     2     3     4     5
Add'l comments:
Additional competencies required:
1. Creativity
1     2     3     4     5
Add'l comments:
2. Organization skills
1     2     3     4     5
Add'l comments:
3. Ambition/signs of growth
1     2     3     4     5
Add'l comments:
4. Communication skills (both written and verbal)
1     2     3     4     5
Add'l comments:
5. Dependability
1     2     3     4     5
Add'l comments:
6. Client relations
1     2     3     4     5
Add'l comments:
7. Coworker relations
1     2     3     4     5
Add'l comments:
Goals:
Achieved goals from previous performance review?
Goals for next performance review period:
Manager Name: _______________
Manager Signature: _______________
Employee Name: _______________
Employee Signature: _______________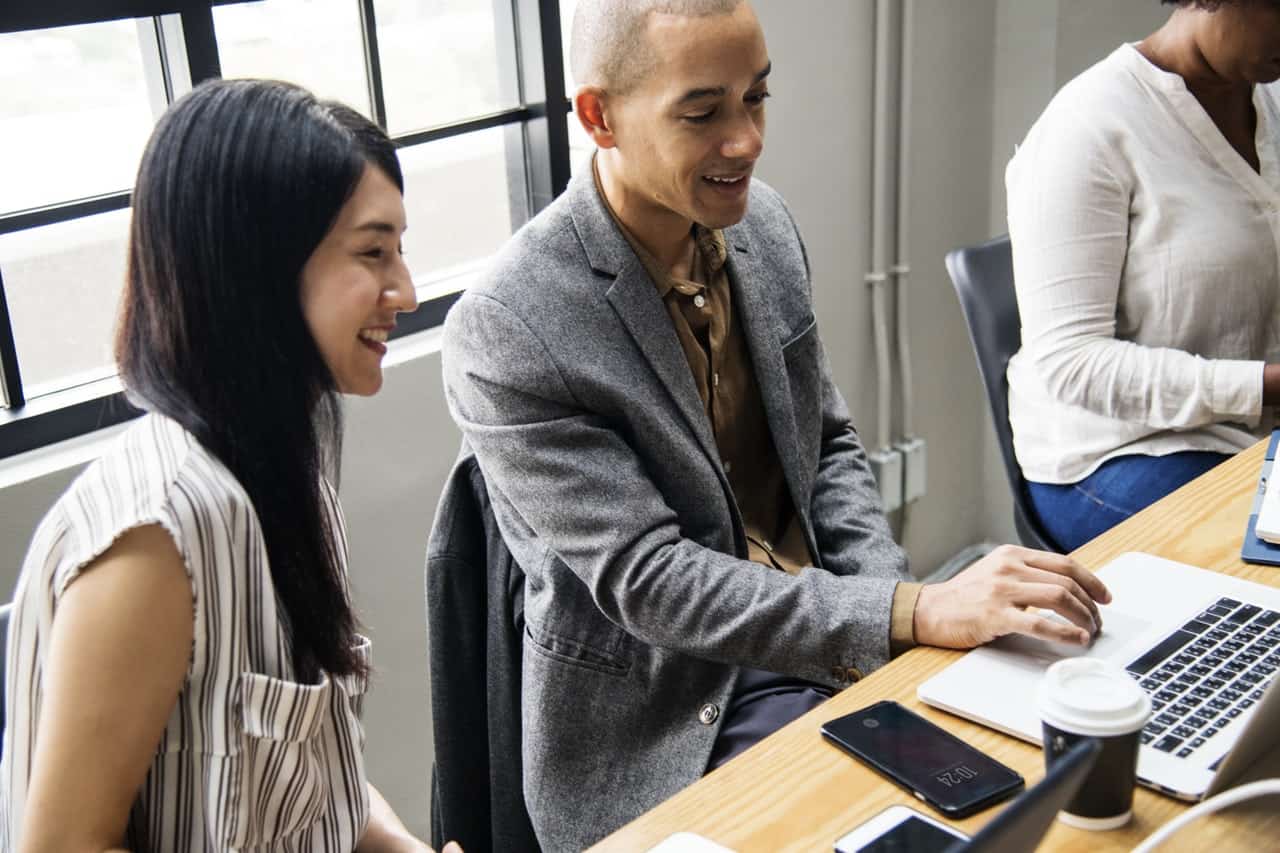 Tips for conducting a performance review
So, you've got the template, but now you need to know how to go about this performance review thing. Do I do it before a meeting? During? After? These are valid questions.
Depending on how often you plan on giving performance reviews, your system can vary. Many times with annual reviews that pack a lot of information and feedback, managers plan in-person meetings with individuals employees to go over the review. This way, the employee knows they are about to receive feedback, and they can mentally prepare. It can come off a bit rude to spring an unexpected performance review on an employee, so keep their sanity in mind when planning your meeting.
Additionally, when going into detail in the comments section of the review, or when explaining your comments aloud, try to use specific, actionable terminology instead of general words such as "great" or "bad." Some words to consider using might be:
Excels
Thorough
Knowledgeable
Growth
Decisive
Insightful
It is best to start with the positive comments and segue into the areas that need improvement. Which brings us to our next section…
What not to do during a performance review
Just as there are best practices for this inevitable part of managing a small business, there are also things you certainly should not do. In order for a performance review to be successful—meaning, it yields clear communication, outlines goals for employees, and empowers employees—you have to be careful with the way you go about it. Nobody likes being told they aren't perfect, so delivering job performance feedback takes a little finesse.
With that being said, do not criticize your employees. Instead, offer constructive feedback that doesn't sound like you're berating your employee. It is poor taste (and bad business sense) to scold and tell someone everything they do wrong. Instead, word feedback in a way that promotes improvement without insulting. Try something like, "I believe you have a lot more creativity that we haven't seen yet. It would be great to see what new ideas you can come up with as we approach big projects." That will go over much better than, "You have terrible ideas."
In addition, don't compare employees to their coworkers. Each performance review should be treated as the personal conversation it is—focus on the person in front of you and their own performance level. Nobody wins when you create animosity by comparing employees to one another. The same goes for any inappropriate or unprofessional comments—don't do it.
Business growth
Remember, your customers are going to benefit from happy, competent employees. Ensuring the success of your staff is the foundation of all success to come. Your employees make your company run. Ensure you spend the time hiring and then nurturing them. When you have happy, successful employees, your customers will notice. Positive reviews and more positive conversations will come as a result. Customers sharing their stories with others always drives more business.
Conclusion
Performance reviews are a necessary process for small business owners who want to continue improving and growing their companies. Not only do these reviews establish clear communication in the company, but they also empower employees, which is perhaps the most helpful part of all. Happy employees mean happy customers, so you want to set your staff up for success from the get-go. Hopefully, with this free performance review template and tips, you'll be able to conduct the valuable reviews your employees need.
See what Broadly can do for your business in just 30 days