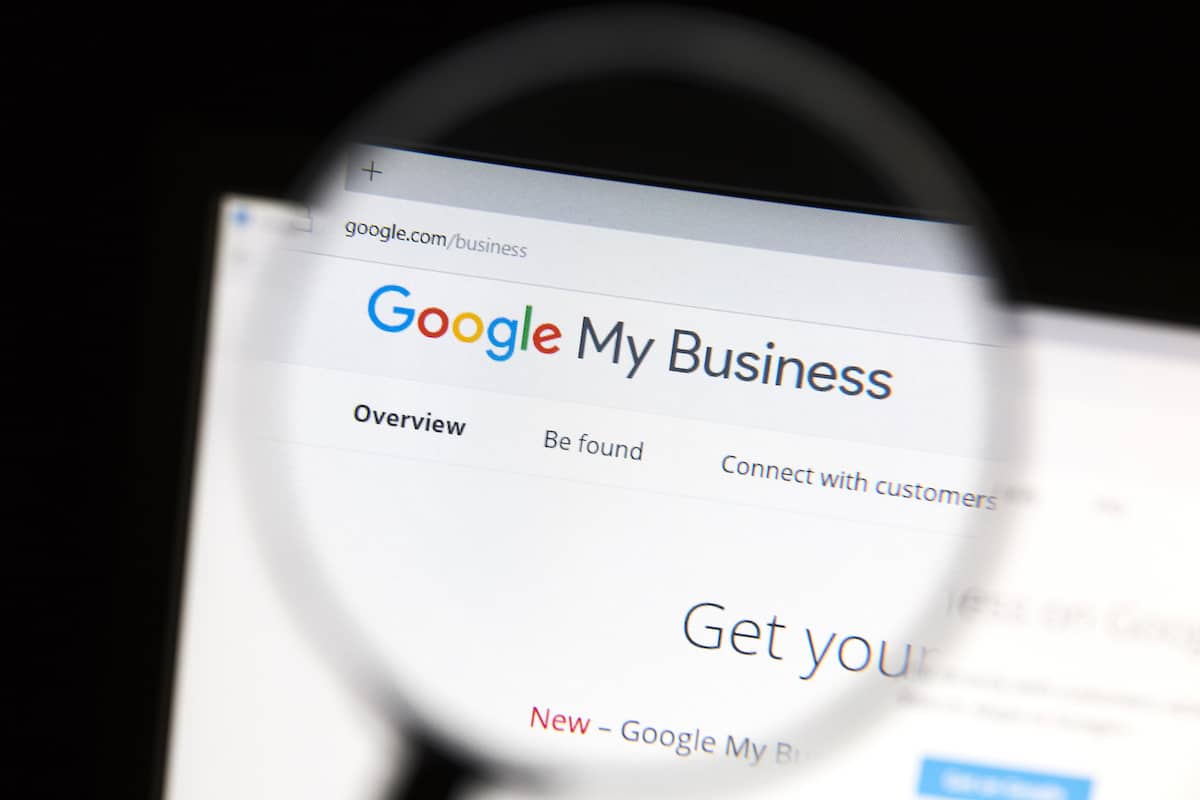 How to claim a business on Google
Have you ever wondered how to get your business to show up when consumers type your business name into the search bar? You should, based on these stats about the importance of getting your business to show up on Google:
The companies that have a business listing that shows up on the on the side panel of the Google search page are not lucky; they are smart. In order for your business to show up on Google, you need to start by "claiming your business" on Google. This article will walk you through exactly how to do that so you never miss out on potential customers again!
Free Guide: How To Set Up Your Google Business Profile
What is Google My Business?
The first thing you need to know about getting a business listing on Google is what Google My Business is and how it works. Google My Business, according to Google itself, is "a free and easy-to-use tool for businesses and organizations to manage their online presence across Google, including Search and Maps."
You're able to help customers find your business and tell your story by simply verifying your business information and updating the content. For example: If you own a restaurant, and someone types "food near me" into their Google Maps on their smartphone, registering your restaurant for Google My Business will ensure your eatery appears as an option next to all your pertinent competitors. Just imagine all the business you miss out on in this scenario if your company does not appear!
That's why registering your company with Google My Business is imperative in today's digitally-savvy world. With instant information at our fingertips, we are able to compare businesses and make buying decisions within moments. Getting your business name in the pool of options is your first order of business, and you can do that by claiming your business on Google. (The second order of business is to get great online reviews that help your business outshine the others, but that's an article for another time.) For now, let's show you how to get a Google My Business listing.
Steps to claim your business on Google
Claiming your business takes a few simple steps, and all you need is a Google account to get started. Here's what you do to ensure your local business shows up on Google Search.
1. Make a Google account for your business. You can do that at google.com/business.
2. Go to www.google.com. Type your business name and city in the search bar and click Search. Then click on the "Maps" tab to search for it on Google Maps. (For this example, we'll use a fictional business called Moe's Pet Groomers.)
3. You will then see the map of your region, and if your business doesn't show up, that means it has not yet been added.
4. To add your business, click the three horizontal lines to the left of the search bar. This is the menu.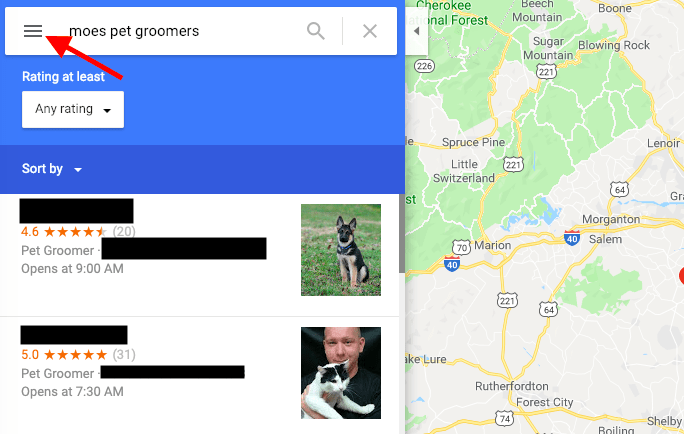 5. Scroll down on the menu until you see "Add a missing place." Click it.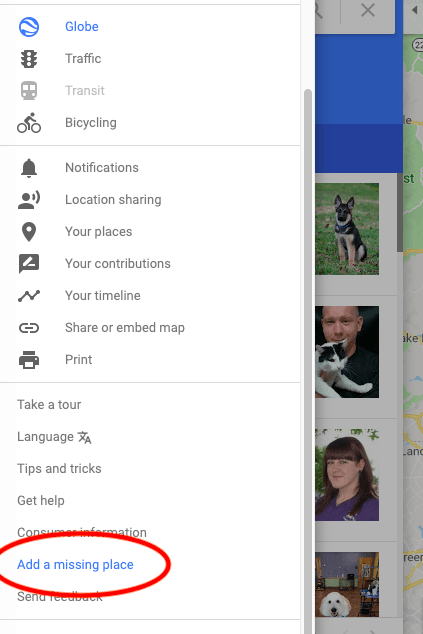 6. You will then be shown a box for you to add in the details of your business including the name, category (type it in), hours, contact, website, and opening date.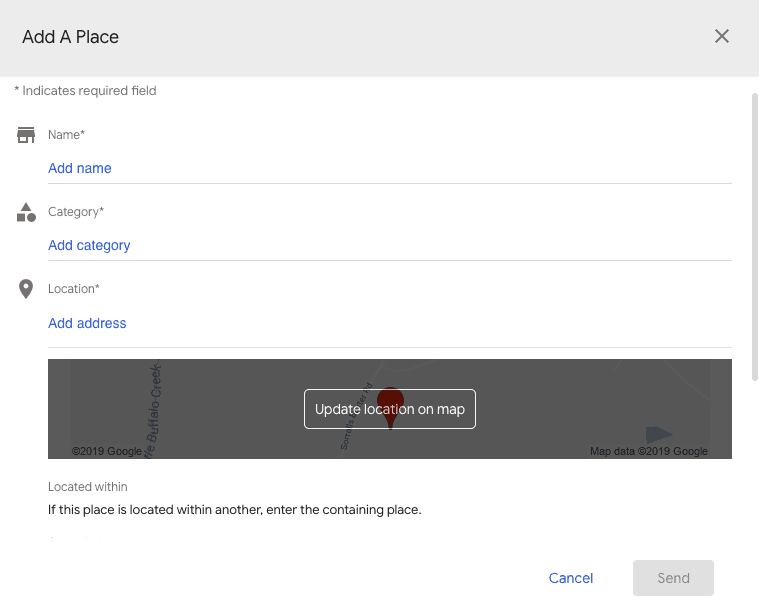 7. Once you've reviewed all the details, click "Claim this business."
8. Your business will be added to Google's listings almost immediately, though it may take up to 24 hours to show up. You'll receive an email confirming that your business listing is active, along with a link to it.
*Note: If your business shows up on Google Search after Step 3, you will need to poke around the listing for the phrasing "Claim this business." It is possible that Google has already added your business via third-party tools, so you will need to claim ownership and change any incorrect details if this is the case. The Google interface and layouts change quite frequently, but "Claim this business" will usually appear as an option somewhere beneath the listing if it has not yet been claimed.
How to verify your business on Google
Once you've claimed your business, you will need to verify that you are the owner. Verified Google business listings are able to read and respond to Google reviews left by customers, plus any changes you make to your page will be visible to customers as well. To verify your business page on the Google search engine, Google will send you a PIN verification code, which you can enter online. The PIN code can be sent out a few different ways, either via:
Postcard to the physical business address
A phone call or text to the phone number associated with the business
Email to the email address listed for the business
Instant verification process if the business listing has already been validated in Google Search Console.
If you have just added your business, the option to verify it should automatically appear. If your business page has already been previously created, look for the verification option in your Google My Business dashboard.
Regardless of which verification option you choose, once you correctly enter the PIN, you have successfully verified your business and you will be able to manage it accordingly.
Helpful articles for local businesses on Google
Once you're all set with a verified Google Business, you may think your work is done. But if you really want to leverage this powerful online listing to help you secure more leads and win more customers, we suggest taking full advantage of gaining reviews and responding to reviews. Below are some helpful resources to help you use your Google Business to boost business.
Conclusion
In today's interconnected world, it's imperative your business is in front of your ideal customers. And for a local, small business, that means you need to be listed on Google! Don't miss out on potential leads just because you are resistant to learning something new. Hopefully, these steps were helpful in aiding you to add your business listing to Google so that you can manage your business page and keep customers informed of your company hours, address, and more.
See what Broadly can do for your business in just 30 days