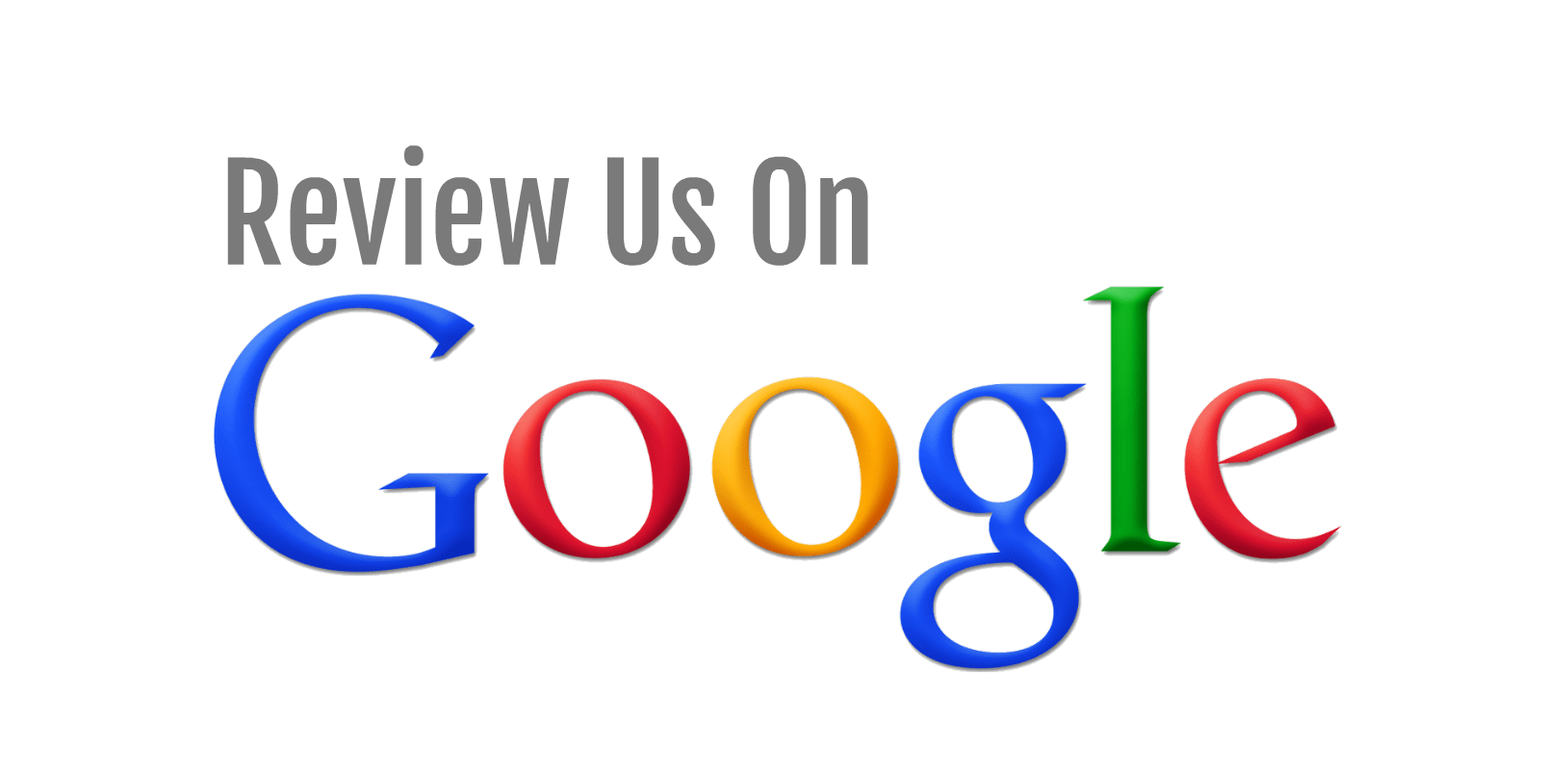 How to Create a Google Review Link to Send Your Customers
Want to know how to get Google reviews easily? The best way is to create a Google review link, also known as a short URL. Once you have a Google review link, you can use it in your social media outreach, email marketing and website to ask your current customers about their recent customer experience.
Your online reviews — both positive reviews and negative reviews — will:
Keep your business listing up-to-date, which can improve your local SEO
Influence whether new customers decide to do business with your company. Reviews are crucial to earning business from new customers. Eighty-five percent of consumers say they trust online reviews as much as they trust personal recommendations from friends.
It's easy to attract new customers from the world's leading search engine and business reviews platform: Google. You just have to invest a little time and effort to get those valuable Google reviews by consistently asking customers to leave reviews.
To streamline the process for your customers, it's best to send a Google review link that takes them directly to your Google Business Profile online reviews page, so there's a minimal margin for confusion.
See what Broadly can do for your business in just 30 days
What is a Google review link?
As the name suggests, a Google review link is a short URL or direct link that takes people right to your company's Google Business Profile, formerly known as Google My Business (GMB). This is a reviews page found in Google Maps and Google Search results that includes your:
Business name
Business profile
Business location(s)
Phone number
Online reviews
How to create a Google review link for your business
Previously, business owners and small businesses had to use the PlaceID Lookup Tool and Google Search to create a Google reviews link. Now, it's easier than ever to create a Google reviews link with Google's new review link generator process (no bit.ly account and no QR codes required!)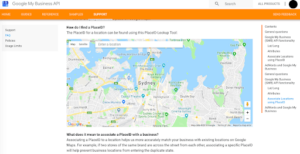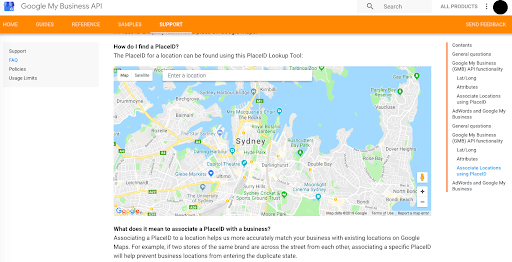 Steps to create a Google review link short URL on your computer
Log into your Google Business Profile manager (your Google account) from your browser's address bar.
If you have more than one business profile, select the business profile you want to create a Google review link for.
Go to the left menu and click on Home.
Find the "Get more reviews" button and copy your short URL. You can share this Google review link with customers to take them directly to your Google Business Profile.
Steps to create a Google review link short URL on your mobile device
Open your Google Business Profile app on your mobile device.
If you have more than one business profile, select the business profile you want to create a Google review link for.
Tap the "Customers" button, then click the "review" button.
In the top right corner, click the share icon.
Copy your Google Business Profile's short URL to share with your customers and get more reviews.
Congratulations, you've successfully created your short URL! You can use this link to ask customers about their recent customer experience and get more online reviews.
Tips to get more Google reviews
Having your Google review URL ready to send at all times is a big help in getting more online reviews for your business. But if you're hoping to collect even more reviews, there are a few other things you can do.
Here are some of the best strategies for getting more Google reviews for your company.
Ask when your customer is happiest, usually immediately following a service provided or product purchased.
Don't just ask for reviews. Ask for feedback — it feels more like a two-way street.
Explain how reviews benefit the customer because the feedback helps you improve your products and services.
Send out customer feedback links via email or SMS text after a customer visit.
Post your unique Google review link on your website, either in your drop-down menu, as a visible pop-up or a review box in the footer of your website.
Respond to all customer reviews. Responding to reviews lets customers know you value their opinions and that someone is actually listening to what customers have to say.
What can you do about negative reviews?
Of course, with all the Google reviews you're collecting, you may get some negative reviews. Don't take it personally — it happens to everyone. While you can probably recognize most reviewers as past customers, if there are particular negative reviews that seem suspicious, there is the option to report them to Google.
If you need to, follow these steps to remove Google reviews.
Is it illegal to buy Google reviews?
Yes. Don't buy reviews. You should never purchase reviews because businesses found compensating reviewers could face legal action from the Federal Trade Commission (FTC).
For Google reviews specifically, Google considers any content with a conflict of interest prohibited. The company's spam detection filters are set up to automatically flag reviews the platform perceives as fake or inappropriate.
Additionally, Google states explicitly that it's against Google review policies to offer incentives for new reviews.
How can I get Google reviews for my business?
Want to get more online reviews for your business? Here are some ideas to increase your Google reviews organically:
Add your Google reviews link to your website.
Ask repeat customers for their honest opinion.
Add a review request to your invoices.
Include your Google reviews link in your email signature.
Incorporate customer reviews as part of your email marketing strategy.
Get a Review Us on Google sticker and add it to your storefront.
Can you make a Google five-star review link?
No, you can't make a Google five-star review link. It used to be possible to share a Google review link with special formatting that was pre-populated with only five-star reviews from your business account, but that's no longer an option.
Some Google review link generator platforms may claim to provide five-star review generator services, but the reality is that customers are in control. If asked for feedback, they may leave five-star reviews — but they might not. The only surefire way to get more positive reviews is to work to improve the customer experience your business provides.
Let Broadly handle your business reputation management
Looking to grow your business reviews on sites such as Google Maps, Yelp and social media platforms?
Broadly helps business owners, small businesses and local businesses improve their local SEO rankings, increase their number of reviews, attract more potential customers and optimize their customer experience.
Want to step up your overall online presence? Broadly can help you grow your positive reviews and improve customer engagement over SMS, mobile devices, social media and your business listings across platforms such as Yelp and Google Maps.
See what Broadly can do for your business in just 30 days