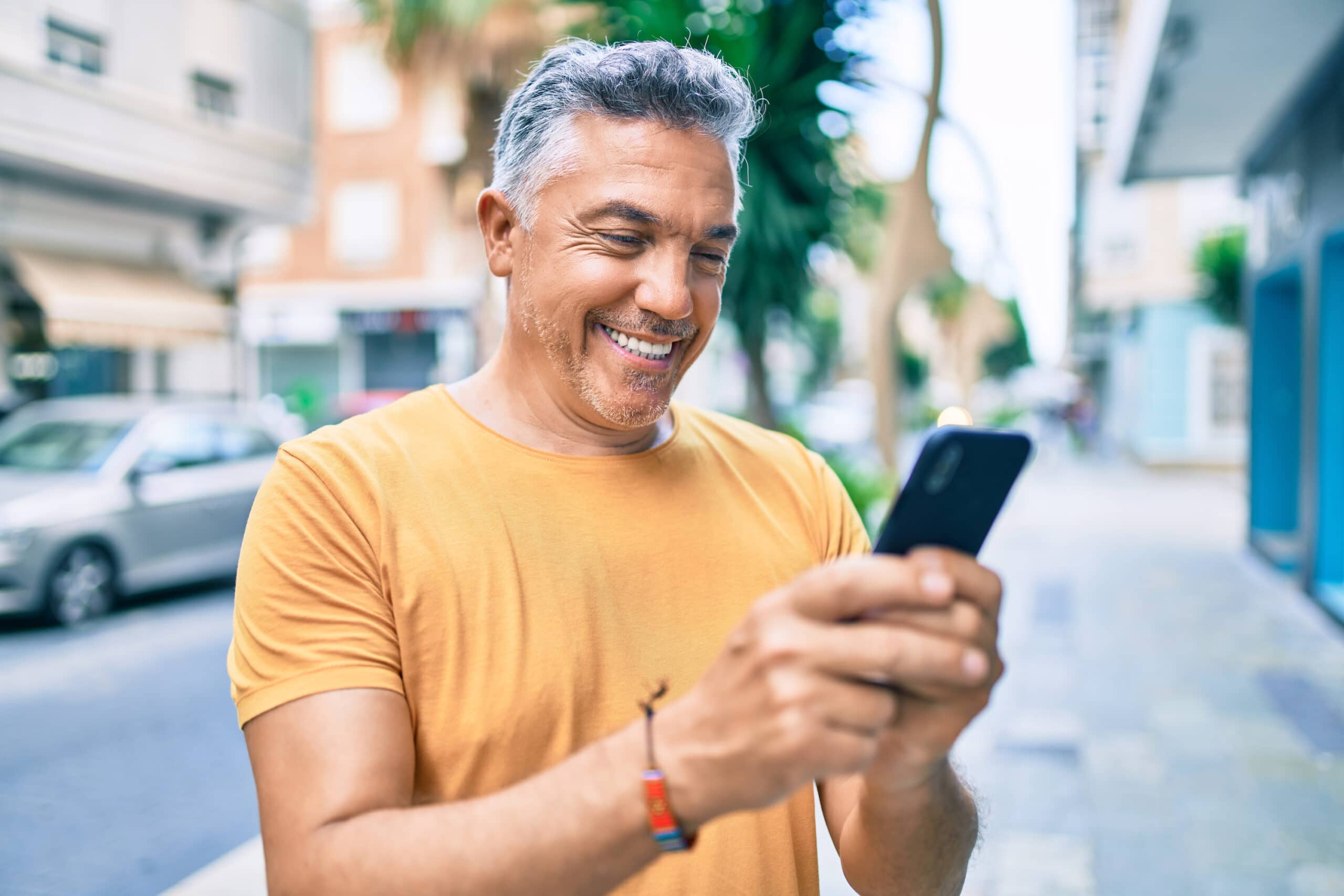 How to Get Google Reviews
Of all the online review platforms, Google is the one with the greatest visibility. That's why companies of all sizes need to know how to get Google reviews. 
Whether you're launching a new company or local service and want to know how to get Google reviews for a brand new Google My Business listing, or how to get Google reviews to grow your existing Google Maps and Google Search presence, we're here to help.
In this guide, we'll cover why Google reviews are important for your business, ways to increase Google My Business reviews, and how to get more Google reviews with Broadly.
Let's get started growing your Google reviews to strengthen your digital marketing.
5 Reasons Why Google Reviews Are Important for Your Business
Generating positive reviews on platforms like Google, Yelp, Facebook, and other review sites can help you in various ways. These online customer reviews are essential to today's digital shopping journey, driving awareness, consideration, and, ultimately, purchases. 
Here are the top five reasons Google reviews are important for businesses of all sizes, even small businesses. 
1. Reach and Convert New Customers
It doesn't matter if you're an auto shop owner or a pet groomer, having an impressive online presence is vital if you want to capitalize on acquiring these customers. That's because most customers (87%) self-report that they check out online reviews. 
2. Build Trust and Credibility with Potential Customers
Nearly all customers (84%) say they trust online reviews as much as the personal recommendations of friends.
Think about it: If your office had a 4.5-star rating and plenty of positive reviews, and another competing company had a couple of mediocre reviews, who do you think the customer will pick? You, of course.
3. Get to the Bottom of Customer Experience Issues and Win Back Unhappy Customers 
You may find key themes emerging when you review your business profile on the Google My Business page (also known as GMB)—whether related to service quality, hours of operation, products available or staffing issues. These present opportunities to optimize your product offerings, services, staff training and schedules, and more. That way, your business name can become associated with being customer-first, something that's known to drive repeat business and customer loyalty.
4. Measure and Improve Your Online Reputation 
Online reputation management is an essential part of any digital marketing strategy. Keeping track of your Google reviews is one key component of measuring your overall online reputation, alongside other important review sites such as Facebook and Yelp.
Monitoring your Google My Business reviews in your Google My Business account or using online reputation management tools will help shed light on what customers think about your company. Understanding what's driving repeat business (by analyzing positive reviews)—and what's driving customers away (by reading negative reviews)—will help you find ways to increase sales and decrease customer churn.
5. Stand Out in Google Search Results, Google Maps and More
Given that more than 90% of all search engine traffic goes through Google, having positive Google reviews can impact your business. 
​​There are a variety of search engine optimization (SEO) factors that Google uses to determine which local businesses show up in local search results and the Google Maps app and website, particularly with local SEO and local search engine rankings. Among the most important ranking factors to focus on are: 
On-page optimization
Google My Business profile
Links
Google My Business reviews section 
It's estimated that your customer reviews account for almost 11% of your Google search ranking chances with Google's algorithm. In other words, the more reviews you have on Google, the higher your chances of your business ranking highly in local SEO.
9 Ways to Get Google My Business Reviews 
Wondering how businesses get so many Google reviews? Asking yourself, "How do I add Google reviews to my business?" We've got answers. We've put together a list of the best strategies to get more reviews online, starting with the Internet giant Google.
1. Ask Customers to Write a Review
The best way to get Google reviews is easier than you might think: Ask your customers for reviews. 
Yes, it's that simple. The easiest way to get more customer reviews is to ask for them. Most customers don't automatically think about leaving a review, but they will likely be happy to do it if you ask them. 
2. Create a Google Reviews Link
To streamline the review writing process for your customers, we recommend sending customers a direct link to review your Google My Business listing so that people land right on the reviews page in a matter of seconds, leaving no room for error or confusion. Check out our guide on how to create a Google review link to send to your customers. 
Once you've created your link, you can send it to customers directly, either via email or as a text message, straight to their mobile device, depending on what customer information you've collected. 
3. Address Your Customers by First Name
Keep your review request short and personalize your message by greeting your customers by their first name. 
4. Help Your Customers Write a Review by Offering Review Prompts
Most happy customers may be willing to write your praises but may feel stuck. Prompting them with questions like these may help get their ideas flowing:
What made our product or service stand out?
What made you happiest about working with our company?
What's the main reason you recommend our product or service?
5. Automate the Process of Asking for Reviews to Save Time
Manually asking for customer feedback about your business can help you get more Google reviews, but it can also be time-consuming. 
Broadly's online review management services can help. After each customer transaction, Broadly can automatically send follow-up emails to ask customers:
About their experience
If they could write a review for your business, including a direct link to the Google My Business listing
As an added advantage, any bad reviews will be automatically routed to your customer service department so you can help resolve them. 
6. Ask for Reviews When Your Customer is the Happiest
This may seem like a no-brainer, but the best time to ask for reviews is right after a customer has done business with your company and has had a positive customer experience.
7. Don't Ask for a 5-Star Rating; Just Ask for Feedback
Asking for a 5-star review outright is not an effective strategy. Instead, ask your customers for feedback on their experience, letting them know how much you appreciate their opinion and value their time. 
8. Explain the Benefits of Customer Reviews
Getting more online reviews offers a few key benefits that most customers can appreciate. Online reviews:
Help you serve all customers better by finding ways to improve the customer experience
Help potential customers know what the experience is like, so they can make an informed decision
Can help support and strengthen the growth of your local business, an important aspect of their local community
9: If You Need Help, Use These Ask-for-Reviews Templates
We have easily customizable templates to ask for customer reviews for your business listings on Google, social media, and Yelp that can be ready to send within seconds. 
Simply add:
Your customer's name
Your business information: Your name, phone number and business name
How to Get More Google Reviews with Broadly
Broadly works with local companies to help business owners get more reviews. With our online reputation and online review management solutions, you can minimize your to-do list and automate getting more reviews. Book a demo to see how we can help grow your local business.