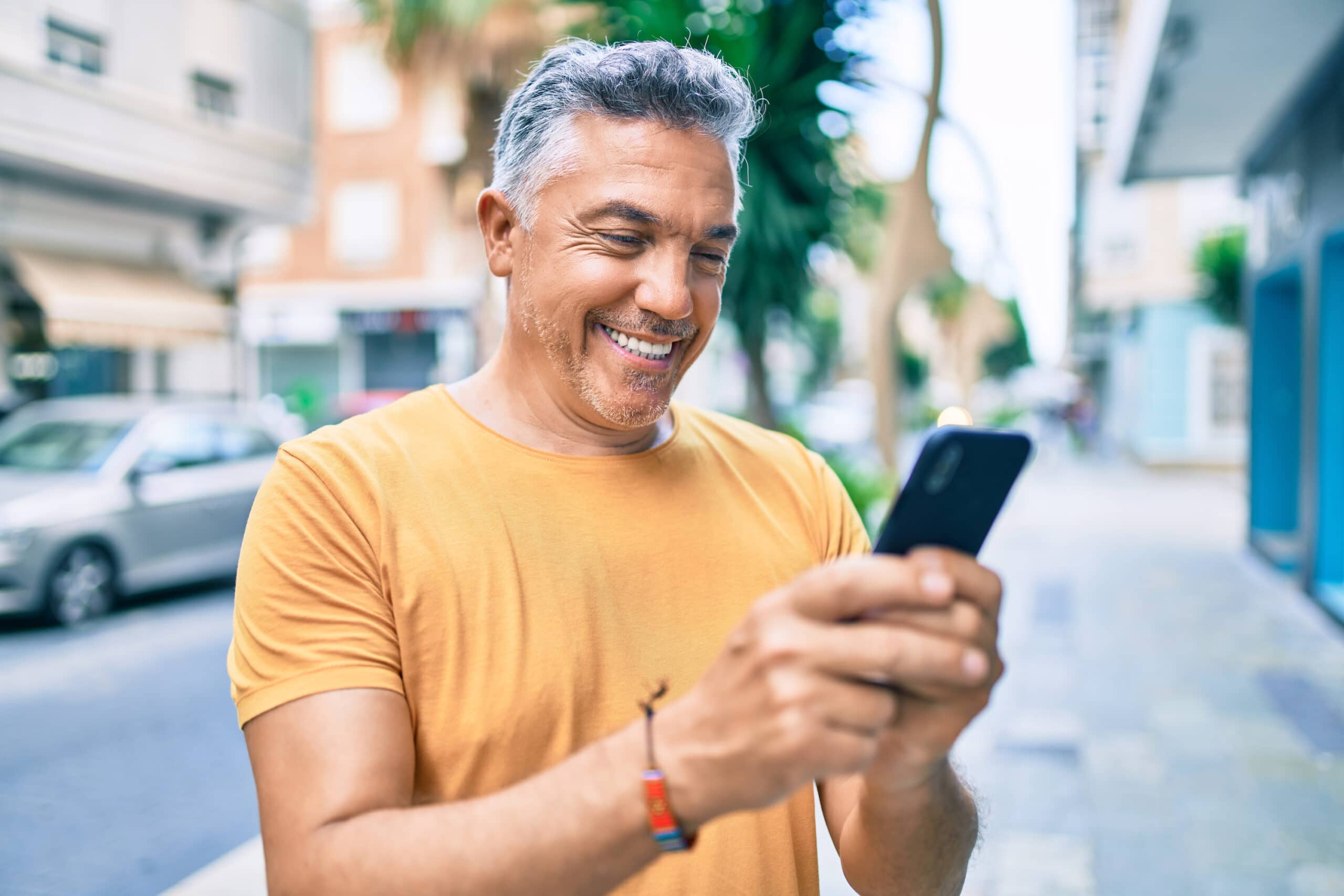 How to Get More Google Reviews for Your Business
Consider this statistic: 87 percent of customers read online reviews for local businesses in 2020. And the number is bound to grow as customers increasingly rely on the online reputation of a local business to decide whether they will be trying them out. 
New customers almost always search online for a trusted company. It doesn't matter if you're an auto shop owner, a pet groomer or another type of local business owner altogether, having an impressive online presence is vital if you want to capitalize on acquiring these customers. Given that 90 percent of all search engine traffic goes through Google, having positive Google reviews can really impact your business. 
Why Google reviews are important for your business
More visibility in Google searches: There are a variety of SEO factors that Google uses to determine which local businesses show up in local search results, particularly in the local pack and localized organic rankings. Among the most important ranking factors to focus on are: on-page optimization, Google My Business, links, and of course, reviews. In fact, it's estimated that reviews account for almost 11 percent of your Google ranking chances. In other words, the more reviews you have on Google, the higher your chances of your business ranking highly in the local pack and localized organic rankings.
Builds trust with potential customers. The traditional and all-important tool called word-of-mouth marketing is now online in the form of reviews. When someone searches for a company or service provider, they want to see the positive experiences that others had while working with them. Seeing real people vouch for you allows potential customers to get a feel for what it would be like to work with you or buy a product from you. Seventy-nine percent of consumers say they trust online reviews as much as personal recommendations from friends or family. 
Think about it: If your office had a 4.5-star rating and plenty of positive reviews, and another competing company had a couple mediocre reviews, who do you think the customer will pick? You, of course.
Tips for asking customers for Google reviews
The number one tip for getting Google reviews is easier than you might think.
Just ask. Yep, it's that simple. The easiest way to get more customer reviews is to ask for them, either by email or text.  Most customers don't automatically think about leaving a review but if you ask them, they will likely be happy to do it. Include a direct link to your Google or Facebook page to make it quick and easy.
Ask when your customer is the happiest. This may seem like a no-brainer, but a customer is much more likely to praise your business when he or she is still extremely happy with the experience. A happy customer may not leave such a great review weeks after the service is done. Don't let a beaming customer slip away without kindly asking them to leave a review.
Don't ask for 5 stars, just ask for feedback. No one likes being told what to do, and if you're begging for a 5-star review, you could leave a bad taste in your customer's mouth. Instead, tell customers you would really appreciate it if they could leave some feedback on their experience. 
Explain how reviews benefit them. Although reviews benefit you, the business, they also benefit the customer. Tell customers how their review can help you improve their experience next time around.
Getting a review isn't the end of the task. It's super important to be alerted when you receive a review because you want to respond to all reviews, thanking customers when they leave a positive review and engaging with them when they praise a particular service or employee. A negative review is inevitable but also a great opportunity to create a positive image. Broadly can help you receive instant alerts so that you can get working on your responses and deliver better customer engagement. 
The best ways to get people to your Google My Business page to leave a review
Email a request with a direct review link. Your customers can't leave you a review if they don't know how to do it or if it feels like a huge task. Make it easy and accessible so that people land right on the reviews page in a matter of seconds. The best way to get people to leave a review is to send your customers a direct link to review your business so there's a minimal margin for confusion. This can be as easy as sending an email requesting a review to the customers soon after they have experienced your product or service. Make it short and personalized by using their first name, and include a direct link to your Google reviews page.
A convenient way to streamline the process is to use an online review management service like Broadly. After service Broadly sends a follow-up email asking the customer first about their experience and second if they can review your business; a direct link to review your business is included. The positive reviews are pushed to your Google My Business Page so it can appear there. The negative reviews are sent to your customer service department so you can help resolve them. A bonus is this system is automated, so you save a ton of time.
But if you prefer to create the link on your own, follow the steps given by Google right here. Once you've created that unique link, shorten it to make it easier for customers to find you.
Provide sentence starters. Another way to encourage customers to write reviews is to provide them with sentence starters to simplify the process. This one works especially well with long-time or repeat customers with whom you have a trusted relationship. Send questions in an email, ask for their permission to turn it into a customer review and post it on your website under their name. Most happy customers are willing to write your praises but feel stuck on words so give them a set of questions to answer and help them lay out their thoughts. 
Here are some questions to include:
What was it like before you had our product or service?
What made our product or service stand out?
What made you happiest about working with our company?
What's the main reason you recommend our product or service?
Was there anything we could have done differently?
Ready to get more Google reviews?
These are some of the best strategies to start getting more reviews online. You can automate the process and minimize your to-do list by using an online review management software like Broadly, which alerts you and automates email sending. You will be left with more time to do what you do best and focus on the parts of your business that really need you.
Download the "Responding to Reviews Guide & Checklist" to take charge of your online reviews and earn more business.