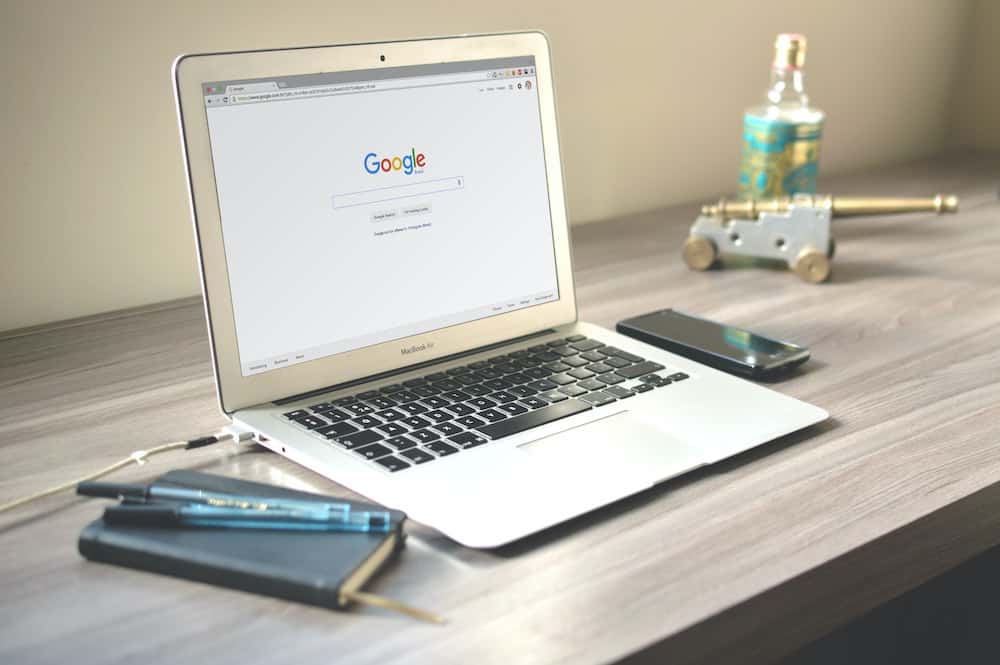 How to get Google reviews
When potential customers look for services or products online, they often choose a business name from the first page of a Google search. Top-ranking companies use Google reviews to lead local search results. Fortunately, there are many effective ways to get Google reviews.
To get started, put your company on the map — Google Maps, that is — and create a listing on Google Business Profile, formerly called Google My Business (GMB), to begin receiving customer reviews and ratings. After all, Google reviews are critical for your business because they help grow your company's online presence and attract new customers.
5 reasons why Google reviews are important for your business
See what Broadly can do for your business in just 30 days
With positive reviews and star ratings on Google, local businesses are more likely to rank higher on a search engine results page. Here are some other ways your company can benefit from Google reviews.
1. Reach and convert new customers
A Google Business Profile listing makes it easy for any company, from a small business to a larger enterprise, to improve its digital marketing strategy in terms of search engine optimization (SEO).
Local SEO influences search results by increasing a company's online visibility on search engines, like Google or Bing. Thanks to local SEO, new customers can quickly find a relevant business in their local area when they conduct a Google search.
2. Build trust and credibility with potential customers
Whether you're an auto shop owner or a pet groomer, maintaining a reputable online presence and a high star rating can bring in new clientele and encourage them to spend money on your product or service.
For example, if your company has a 4.5-star rating and dozens of great online reviews, this could convince someone to choose you over a competitor. Google reviews help potential customers determine if they want to do business with you.
3. Provide an unmatched customer experience
Even highly rated companies may get negative reviews on occasion. A business owner can reply directly to customer reviews to clarify any misunderstandings or concerns related to hours of operation, staffing issues or the service received.
Respond to positive reviews by thanking the customer for taking the time to leave feedback. By showing genuine care for the customer experience, you can connect with your community and encourage repeat business.
4. Manage your company's online reputation
Google reviews act as testimonials that impact how potential customers view your business or brand. Online reviews from happy customers help you understand what your company is doing right, while negative reviews potentially highlight areas for improvement.
In addition, Google Business Profile allows owners to respond to unsatisfied customers and offer a resolution, such as providing a complimentary service or further discussing the issue by phone, direct message or email.
5. Stand out in a Google search and on Google Maps
When your business listing appears at the top of a Google search, potential customers can easily see star ratings and Google reviews on your profile. Plus, when someone uses Google Maps, your business may appear as a pin on the map, which includes your company's name, hours of operation, phone number and other business contact information.
Why authentic Google reviews matter
Customer feedback serves as social proof for a small business, influencing consumers' buying habits. According to a survey, the main reason why people leave feedback on review sites is to inform others about their customer experience.
Arguably worse than negative reviews, fake reviews could hurt a company's online reputation by inspiring mistrust from potential customers. It's a disappointing experience when you read dozens of positive reviews, then find out after spending your hard-earned money that false advertising was at play.
Authentic customer feedback provides the undecided customer with what they need to know before investing in a product or service. A business with both positive and negative reviews appears more trustworthy than one with only the former.
Plus, when you handle bad reviews with grace and professionalism, new customers will see evidence of your company values and understand that their experience matters.
9 ways to get Google reviews for your business
1. Create a shareable Google reviews link
Streamline the online review writing process by creating a Google review link to send to your customers. The link is a short URL that leads them directly to your Google Business Profile so customers can leave feedback through a review or star rating. Include the shareable link in your email newsletters, on your business website or through text messages.
2. Ask customers to write a review
A simple request can go a long way. Many customers don't realize how valuable reviews are for small businesses, so it's effective to directly ask for a Google review. Some consumers may not even realize they have the option to write a public review about your products or services.
3. Add a call to action on your website
Include a button or link on your website homepage that says, "Leave us a Google review." The call-to-action (CTA) can also exist on other parts of your website, such as the contact page, the footer or a separate section altogether. Adding a straightforward CTA is a hot tip in any digital marketing guide.
4. Offer online review prompts
Sometimes a customer may want to leave a review, but they're unsure what to write or how to start. List questions to inspire the customer to share their feedback, such as:
What was the reason for your visit?
How would you describe your buying experience?
Why did you choose our product or service?
5. Explain the benefits of customer reviews
An excellent experience is one key to acquiring repeat customers. Encourage people to leave your business profile a Google review by telling them that you use this information to improve customer support and satisfaction.
6. Use an automation tool or service
Automating the process of collecting customer feedback can save you time and money. For example, Broadly's online review management services are among the simplest ways to get Google reviews. Broadly's tools automatically send follow-up emails to customers after a customer transaction. These emails will:
Encourage the customer to share their experience
Prompt the customer to write a review for your business, including a direct link to the Google business listing
Thank them for their patronage
In addition, Broadly can route negative reviews to your customer service department, so you can immediately address and resolve them.
7. Respond to existing Google reviews
Acknowledging all your customers, whether they leave good or bad reviews, builds loyalty in your community. You can also reply to the latter by asking them to give your company another chance to impress them.
8. Highlight positive reviews on social media
Create social media posts of snippets or screenshots of positive reviews and share your gratitude for the kind words. These posts may remind other customers to leave feedback.
9. Provide a friendly reminder in your emails
In your weekly or monthly email newsletter, include a Google reviews link and call-to-action so customers are prompted to write a review if they haven't already. Promotional emails or updates about your business are additional opportunities to add a friendly reminder to leave feedback.
Lean into social media marketing
While Google reviews are a powerful tool to reach potential customers and increase your company's online visibility, social media marketing is also essential.
Stand out by creating a business account on social media, such as Facebook, Yelp, Twitter, Instagram and LinkedIn. These platforms allow you to engage with your customer base through comments and direct messages, as well as promote special offers and seasonal sales.
Market your business with Broadly
Broadly empowers local businesses to grow by promoting brand awareness and improving the customer experience. With online reputation and customer review management solutions, you save time by automating the process of collecting business reviews and valuable feedback. You can effortlessly send out review requests to customers with only a few clicks of a button.
Broadly's all-in-one software boasts plenty of features to streamline operations and boost your marketing efforts. Want to see how Broadly can help your business flourish?
See what Broadly can do for your business in just 30 days