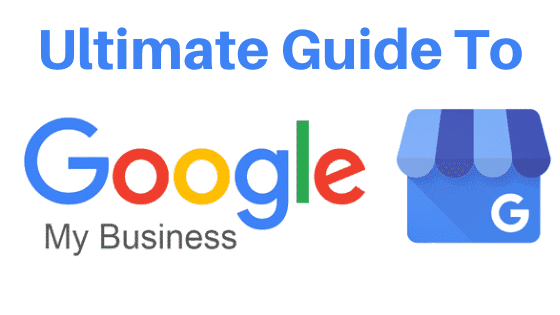 Ultimate Guide To Google My Business
The Broadly Guide to Google My Business
Google My Business is a one-stop shop for managing your small business's presence on Google Search and Google Maps. Getting your business on Google will help your customers find you online. 
They will be able to see driving directions to your location in Google Maps, know what your hours of operation are in Google Search, and will be able to see your phone number displayed so they can call you with a simple click from their mobile device.
*Note: As of November 2021, Google has rebranded the Google My Business solution as Google Business Profile. However, their domains and apps are not yet updated, so to avoid confusing readers, we will still refer to it as Google My Business for the remainder of this article.
Should I Use Google My Business?

By creating a Google My Business listing, you'll be able to connect with potential customers looking for products and services using Google's search engine. Once your page is set up, you can use the platform to share content, news, promotions and incentives, photos and videos, and ask for customer reviews. 
Not only will this improve your local search visibility and ranking in Google's search engine algorithm, but it will also help you gain trust from new customers. Ultimately, you'll be able to drive conversions and sales for your company.
Google also gives business owners the option to respond to customer inquiries and reply to not only negative reviews, but positive reviews, too. In addition to leaving reviews on your Google My Business page, potential customers may also check out your online listing to find out how to complete a purchase or make bookings with your business online.
How to Use Google My Business
Local businesses can generate more interest via local SEO with a standout listing on Google My Business. 
Here's what you need to know about creating a Google My Business listing and optimizing your presence: 
Getting Started With Google My Business: How Do I Create a Google Page for My Business? 
Step 1: Find Your Listing (Or Create One if it Doesn't Exist)
To claim your business on Google, visit Google Business Profile (previously known as Google My Business) and click "Manage Now." You will be prompted to find your business by entering your business name into the search box. If your business doesn't have a listing on Google My Business, you will have the option to add your listing. 
Step 2: Verify Your Business
Business verification is a required step so Google can confirm that you are a business owner or manager of the listing you are trying to claim or create. Google allows some businesses to verify via email, phone, SMS, or Search Console, but many local businesses must verify their listings via snail mail. 
If that's the case, Google will send you a postcard in the mail within 14 days (or longer) with a unique verification code. Entering this code as part of your Google My Business setup process will allow you to verify your listing.
Step 3: Review Your Business Information
Once Google verifies your business listing, Google may ask you to review your page's details and make any corrections. These updates can take a few weeks to show up in Google's search engine, Google Maps and more. 
Next Steps: Optimizing Your Google My Business Profile 
Step 4: Ask for Reviews
If you want to grow your number of reviews as part of your digital marketing strategy, an excellent time to ask your customers for reviews is when a satisfied shopper or guest takes the time to thank you for a great service or product. You can use this as an opportunity to ask them if they would write your company a Google review to help you grow your local business. Check out our templates to ask for reviews for even more inspiration. 
Step 5: Respond to Your Google My Business Reviews
Responding to reviews—both the good and the bad—is an easy way to build customer trust. Current and future customers will be able to see that customer opinions and experiences are valued and that you take time to make things right when issues arise. 
Keeping connected with customers is easier than ever with Broadly. You can now respond to Google My Business messaging through the Inbox feature, so you never miss a lead or a chance to support your customers.
Step 6: Keep Your Page up to Date
One sure-fire way to create a poor customer experience and generate negative Google My Business reviews is by providing inaccurate information in your listing, such as the wrong hours or location, or photos of products that are no longer available. 
That's why it's important to keep your services, product options, service area, contact information, and other important details current. You can do this any time in your Google My Business Account or from your mobile device using Google My Business mobile apps. 
Step 7: Remove Google Reviews
Suppose you see any spam or reviews that are off-topic, derogatory, illegal or explicit and you don't want these to impact your business listing's search ranking or appearance in local search results. In that case, you can flag inappropriate reviews to ask Google to take these down as these are considered prohibited content per Google's review policy. 
Find more steps you can take to hand and remove negative reviews from Google.

FAQ About Google My Business
Getting started on a new platform can be intimidating until you become comfortable with the functionality. That's why we're here to help business owners with the right information to become familiarized with Google My Business. 
What Is Google My Business? What Is a GMB Listing?
Google My Business is a free platform from Google that allows businesses to manage their online presence for their business locations across Google properties, including Google Search and Maps. Google My Business is also known by the acronym GMB.
Does Google My Business Cost Money?
No, Google My Business does not cost money. The platform makes it free for any business to get set up with a business listing and manage their profile. 
Do You Need a Gmail Account for Google My Business?
You do need a Google account to use many of Google's products, like Google My Business. You do not need a Gmail account, however, to create your own Google account. 
Why Is My Business Not Listed on Google?
If you can't find your business listing on Google, you can create one yourself on the Google My Business website. 
How Do I Manage My Business Reputation Online?
To manage your online business reputation, learn what your customers are saying about your company and respond to customer feedback in a timely manner. Developing a strategy for reacting to and recovering from negative reviews as they arise will ensure positive customer experiences and ratings moving forward. Reputation management is an essential part of any marketing strategy.
How Can I Manage My GMB Customer Reviews?
Optimizing your Google My Business listing is one key component of effective online reputation management for local businesses. 
See our best practices for optimizing your Google My Business Profile listed above in steps #4-7. 
What Else Is Involved in Online Reputation Management?
For many brands, Google My Business is just one slice of their overall online reputation. Other channels where brands may get reviews include social media sites such as Facebook, on review sites such as Yelp and TripAdvisor, and through local listings sites such as NextDoor. 
That's why cross-channel media monitoring and social listening are pillars of the comprehensive online reputation management strategy and functionality Broadly offers as part of our reputation management tools available for small businesses. 
How Can I Check My Online Reputation?
Wondering what your overall online reputation looks like across Google, Facebook, and other top platforms and want a simple way to take a quick pulse of your online reputation at any moment in time? Online reputation management software like Broadly can help you stay on top of what customers have to say about you with in-the-moment alerts and notifications. Our tools also offer a clear picture of your company's overall brand sentiment. Get started today with Broadly's Reputation Report.
You can use our online reputation options in addition to your Google My Business dashboard and the Google My Business app.
Broadly is Your Answer to Online Reputation Management
Solutions like Broadly enable companies to monitor and respond to online reviews from across multiple business listings and listings platforms in one single tool. Book a demo to see how we can help optimize your online presence and get new reviews.