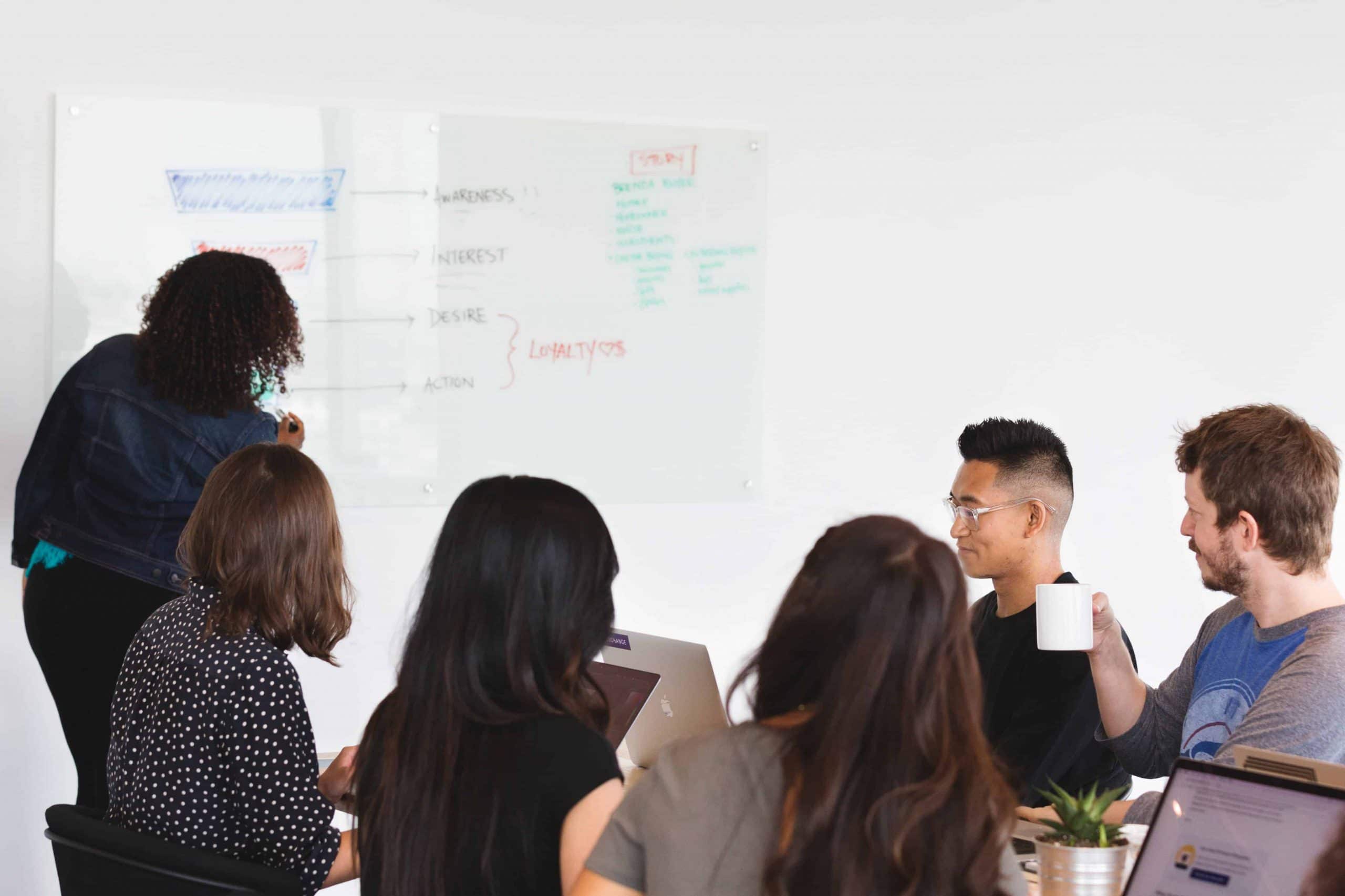 Online Reputation Management Strategy
Most people at some point in their life, have had negative things said about them. Negative comments use to be shared with only a few friends, family members, or co-workers. Now, through the power of social media and review sites, a negative statement can reach hundreds or even millions of people. This type of feedback can hurt your personal reputation, or your company's. They can even cause enough damage to put you out of business.
Having a strategy for reputation management for your business helps monitor and manage your online presence to control what the public thinks about you.

Reputation management is not a crisis management strategy, rather it's an ongoing process gaining the trust of your customers and handling negative publicity in a timely matter. There are four main steps to reputation management that every company and individual needs to take on a regular basis. Spoiler alert, it's not as hard or time-consuming as many think.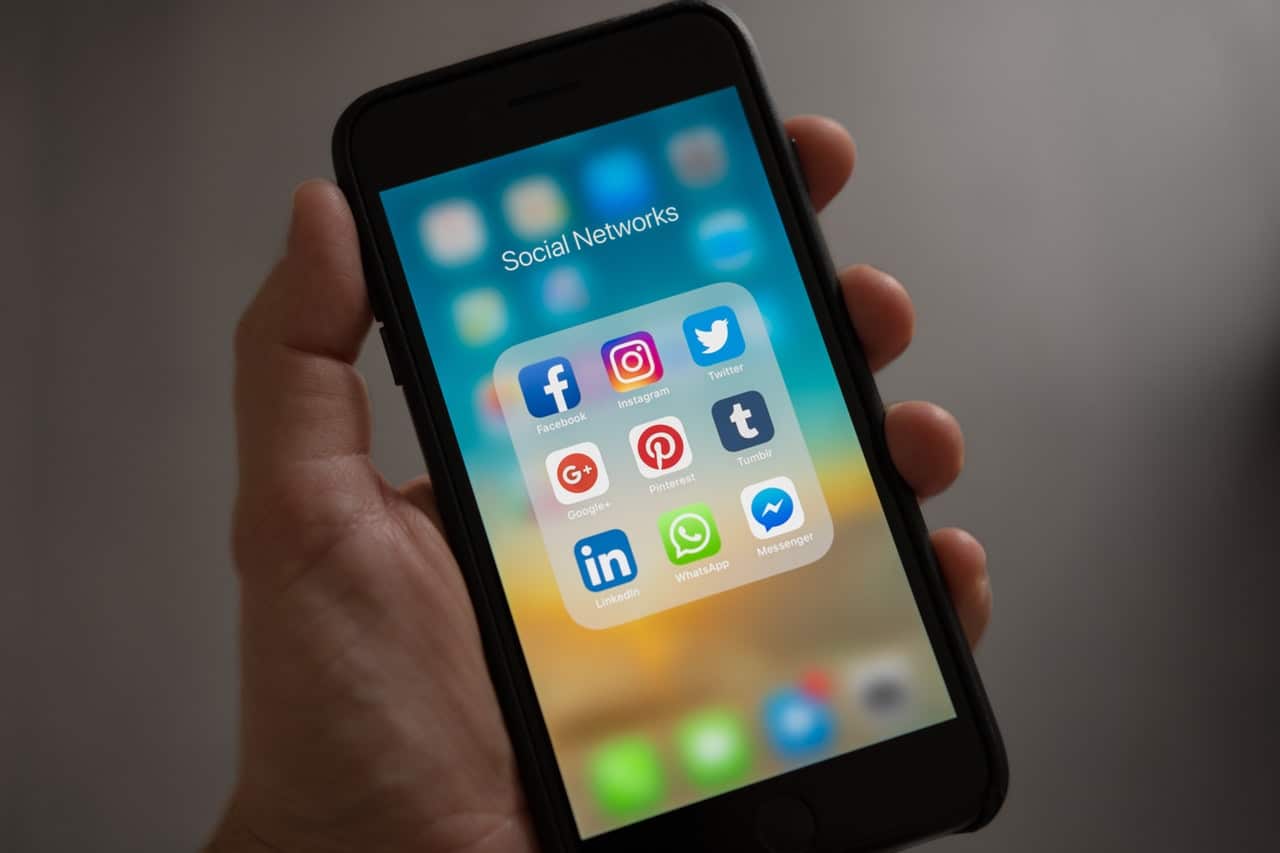 Step 1: Create And Monitor Profiles On Social Sites 
While it's important to have a presence on as many social channels as possible for exposure, it's even more important that you are posting regularly and listening for feedback. You will want to monitor your company's name and key individuals within your company daily. This might seem tedious but with social listening software can become easy and automated.
A lot of good can come out of listening to your feedback online. You can monitor problems in real time, perceive your companies products to competitors, and listen to customer pain points. You might even get inspired or see who else is promoting your products. All this can really help boost your companies growth over time. Better yet, your customers will feel you are on the same team.
Depending on your specific circumstances, there are many different sites that you will want to monitor on a regular basis. While you need to individualize the list for your own circumstances, consider these options.

Facebook Monitoring
As of July 25, 2018, there are over 2.23 billion active users on this site. Worldwide, 1.47 billion people log in on a daily basis. Five new profiles are created every second. If you are marketing to 25 to 34-year-olds, then you will definitely want to listen on this site as they make up 29.7 percent of all users around the globe. Be sure to monitor on Thursday and Friday nights as engagement is 18 percent higher. You will find plenty of chatter as 510,000 posts are made every minute. Make sure that you have claimed your profile on Facebook and that you monitor your Facebook reviews regularly.
Google Monitoring
If you own or operate a small business, then you need to claim your Google My Business Account. Doing so allows a Google My Business panel to show up anytime that someone Googles your business name. It also allows viewers to quickly browse Google reviews that your current customers have left for your business. Over 84 percent of customers trust these reviews as much as if a friend were recommending your business, it is essential that you claim your profile before someone else claims it for you.
Yelp Monitoring
Over 163 million reviews have been posted to Yelp as of June 2018. Chances are very strong that some of them are about your company. This is a great chance to thank customers when they leave five-star reviews of your company as 48 percent of the reviewers on the site do. It is also a chance to respond professionally to the 16 percent of customers who leave one-star reviews for companies. In order to claim your business, click on the claim your business account and complete the simple profile. Yelp may call a number that you list with a verification code, so be prepared to enter that code into the site when asked.
TripAdvisor Monitoring
As of August 3, 2018, over 455 million people visit the site monthly. Head to "TripAdvisor for Business" to claim your listing. After a few simple verification steps, you will be able to leave comments for people who review your property on TripAdvisor.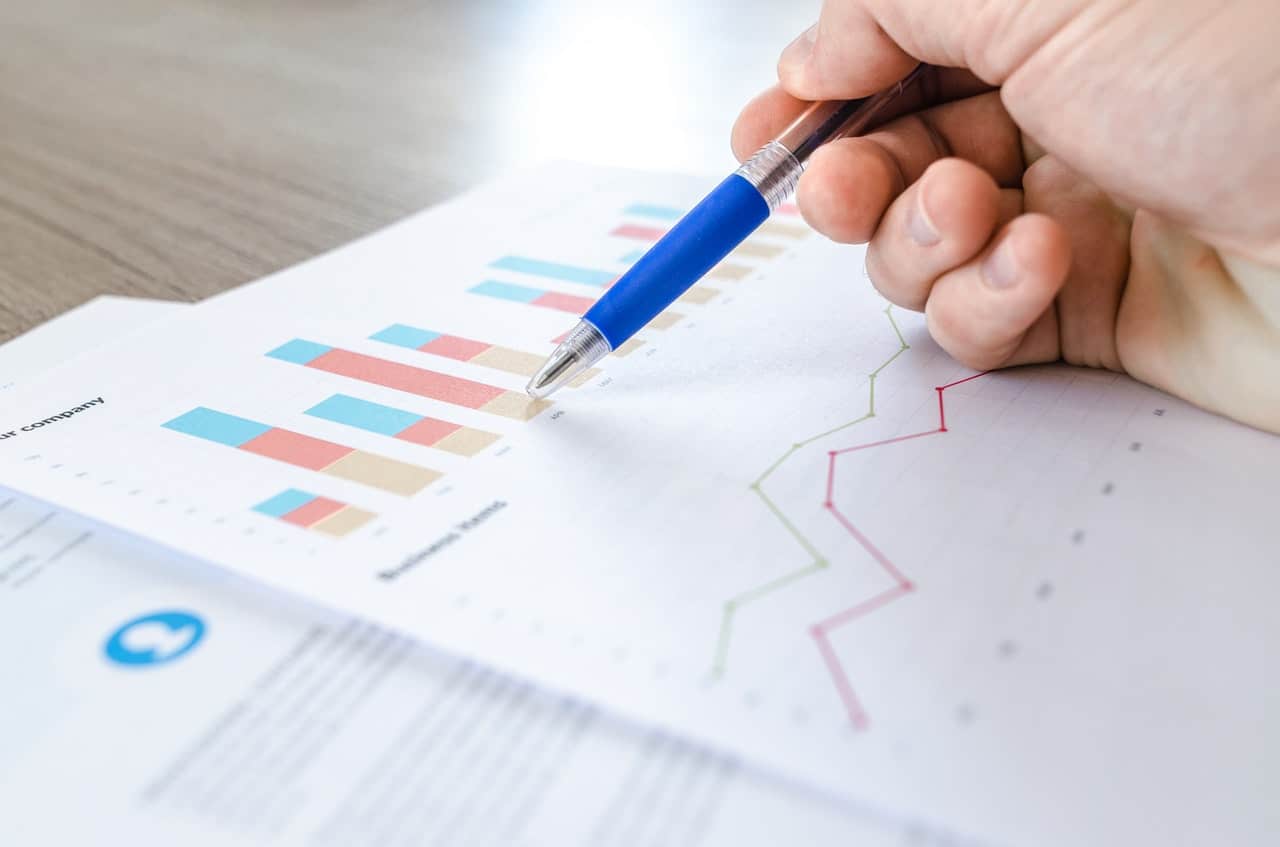 Step 2: Monitor Your Business Reputation
Studies show that 92 percent of customers read fewer than 10 reviews before they decide to do business with your company or not. When customers see you respond to reviews, they are more likely to leave their own review knowing you are looking at reviews. This can be essential for raising your local SEO ranking. In fact, it may help get your featured in Google's local pack allowing your business to appear above the fold when Google senses that a potential customer is looking for a local business. Some suggest that just monitoring and responding appropriately has allowed them to double their customer base and grow their business by more than 400 percent.

Monitor your business reputation online with these steps

1. Use a program to monitor reviews of your company from recent customers on sites where you have claimed your profile like Broadly's online review program.
2. Set Google alerts to tell you whenever your company's name or employees are mentioned on the web. Be sure to include common misspellings as well! If you have a common name, then you can exclude mentions of keywords outside of your organization.
3. If you post on forums, make sure to respond to the first comment and monitor the rest so that you can jump back into the conversation if appropriate.
4. Do a daily check on your social media accounts and respond appropriately. Use a service like Broadly's to make sure that you do not miss any positive or negative reviews on social sites like Facebook and Google.
5. Offer outstanding customer service on-and-offline. Even if you cannot agree with the customer 100 percent of the time, they will appreciate the fact that you took time to respond to their need and so will others who read what you have to say. Customers mainly want to be heard and understood.
6. Gather customer feedback regularly allowing you to analyze trends.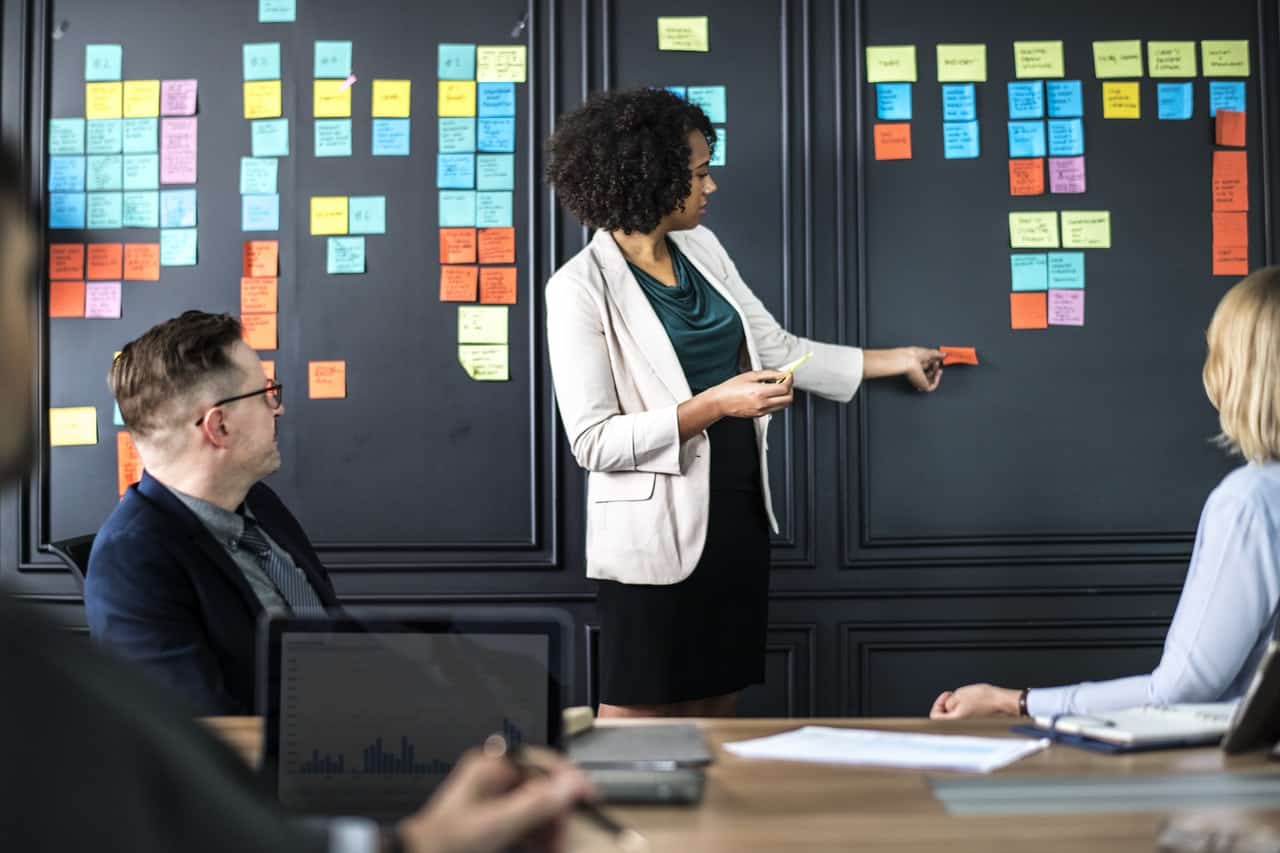 Step 3: Create A Response Strategy
"It takes 20 years to build a reputation and five minutes to ruin it." -Warren Buffett
As your company grows, you will want to put a game plan in place and have a response strategy for positive and negative comments.
Responding to Positive Reviews
Start by thanking customers for the positive review, but do not let your comments end there. Instead, find a way to build a personal connection with the reviewer. Then, encourage them to take further action by sharing information about your company on their own social media, telling them about a special promotion or offering them more information about a product that might interest them. Try to work your company name and a keyword or two into your reply, but be careful to keep it sounding genuine.
Responding to Neutral Reviews
Anything less than four-star reviews can hurt your business unless you respond professionally and promptly. These are trickier to handle. Start by thanking the customer for the chance to try to meet their needs. Repeat any positive things that the reviewer has to say as it will be the first thing that other people reading your answer are likely to see. Invite them to give your business another try as you are going to take their feedback and use it to make your business even better. Tell the customer exactly how they can call or contact you if they would like to discuss the matter further.
Here is an example that you may want to follow:
"Thank you for taking the time to review Horse Hooves Inc. We really appreciate the time that you took to leave us a review, and we are so thrilled that you are happy with the quality of our leather. We are sorry that the snaps failed to meet your expectations, and we will be discussing this with our design team today. In the meantime, we would love to have you try our other wonderful products. If you would like to discuss this matter further, then you can contact me at 325-800-8319."

Responding to Negative Reviews
Every negative review can cost your company 30 customers, so it is important that you take care of problems as rapidly as possible. Additionally, small business owners often become aware of problems while reading reviews.
The great news is when you respond professionally and promptly most customers will give your company a second chance to earn their business. Even if you think the customer is wrong, start by thanking the customer for bringing the problem to your attention. Acknowledge the problem, and ask for forgiveness. If the customer said anything positive, then repeat those things in your answer. Finally, ask them to contact you at their earliest convenience so that you can make it right.
Here is an example that you might want to use:
"Thank you so much for taking your time to review your visit on August 16, 2018. We are so sorry that you caught us on a bad day, but we are glad that you enjoyed your nachos. We take all customer feedback very seriously, and we will be discussing this matter during our team meeting on Saturday morning. We hope that you will give us another chance to impress you with our great food and outstanding service. If you would like to discuss this matter further, then call us at 325-800-8319."
Since answering these reviews can be very difficult in the heat of the moment, you may want to consider using a template.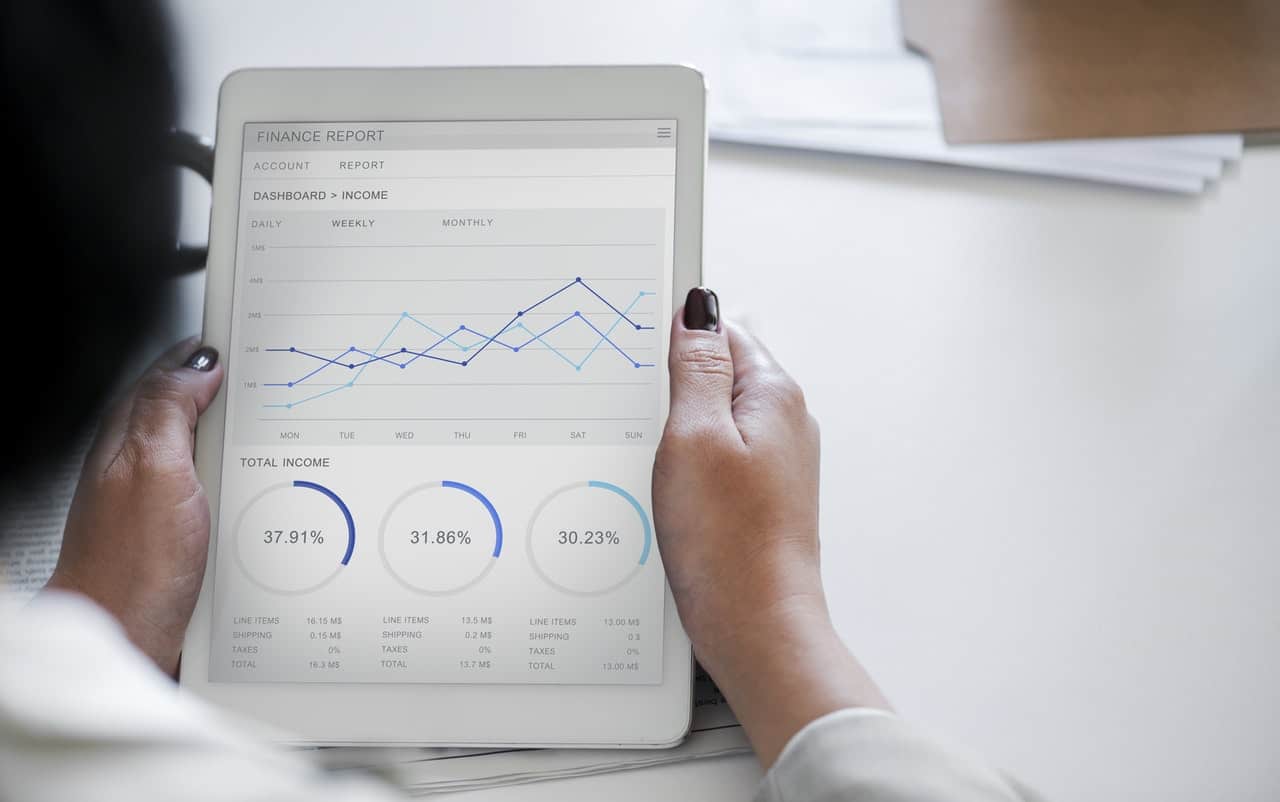 Step 4: Measure & Improve  
Since reputation management is something of an abstract idea, it can be very difficult to measure effectively. Many companies have an inflated idea of how their customers see them. Therefore, companies often have an inflated idea of how loyal their customers are to their brand. While it can be difficult to measure your reputation in quantitative terms, there are some key metrics that will help you track this over time.
Social Media Followers
As you raise your reputation then more people will care about what you have to say. Therefore,  the number of followers on social media channels will naturally rise. Keeping track of these statistics over time will help you see if your popularity is growing.  You may also want to look to see how many people have interacted with your social media pages.
Traffic to Website
The more people trust your reputation, the more they are likely to do business with you. Therefore, measuring traffic to your website can be a useful metric for measuring reputation. Getting people to go to your website is often the start of the sales funnel where you can lead customers to go from lookers to buyers.

Increase in Business
Once you get any problems that reviews reveal solved, then you can count on your customers being willing to spend more. In fact, studies show that 78 percent of individuals who read reviews before purchasing were satisfied with their final purchase.
Once you notice your business growing and your reputation is in line, you can count on customer loyalty which is the ultimate goal. Make sure you keep listening to those voices that keep you in business. Don't get discouraged, there will always be someone not happy. Do your best to make things right.
Conclusion
Building your reputation on and offline requires time and effort but is vital in this day and age. Gather reviews and respond to them quickly with the respect each and every customer deserves. Aim for the level of service where every customer can rate you five stars every time. Make this a part of your business and watch things grow.