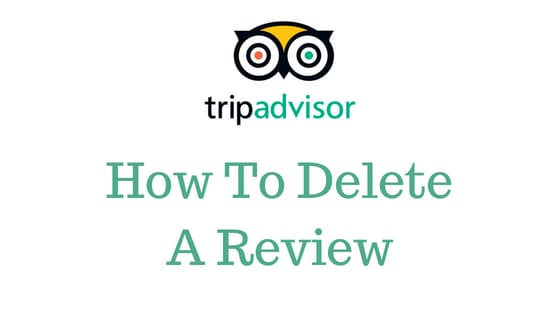 How to delete a review on TripAdvisor
Looking to improve your TripAdvisor presence? Smart move! Your first step is getting TripAdvisor reviews, and one of the most effective ways to receive reviews for your business is to ask customers immediately following a purchase or service. This way, they're already thinking about how great your company is, so they are much more likely to leave a review… and not just any kind of review, but a positive one!
But what happens when you receive a TripAdvisor review that looks little fishy? Maybe it's very negative and is bashing your business, or maybe it just seems fraudulent. Whatever the reason might be, there could arise a time when you want to delete a TripAdvisor review. We will show you all the steps necessary to remove reviews on TripAdvisor so you never have to worry about falsehoods circling about your company.
TripAdvisor For Service Area Businesses: A Complete Guide
Steps to deleting a TripAdvisor review
Check your TripAdvisor account for reviews
Evaluate the reviews
Respond to review quickly
If fake, flag for removal
Contact TripAdvisor customer service
Get more reviews
Manage online reviews
See what Broadly can do for your business in just 30 days
Step 1: Check your TripAdvisor account for reviews
It's wise to get to know all the tools that are given to you on your TripAdvisor account. One of these tools is the TripAdvisor Management Center, which is basically your command center as the business owner. (If you can't find your Management Center, make sure you have claimed your property. Look it up in the search bar, and if you don't see your property, you can list it at TripAdvisor.com/GetListedNew. Then, see Management Center registration steps here.)
Once you are logged into your TripAdvisor Management Center, you can take a look at the reviews people have left on your property so far.
Simply click the "Manage your reviews" link, and it will take you to your company's TripAdvisor reviews.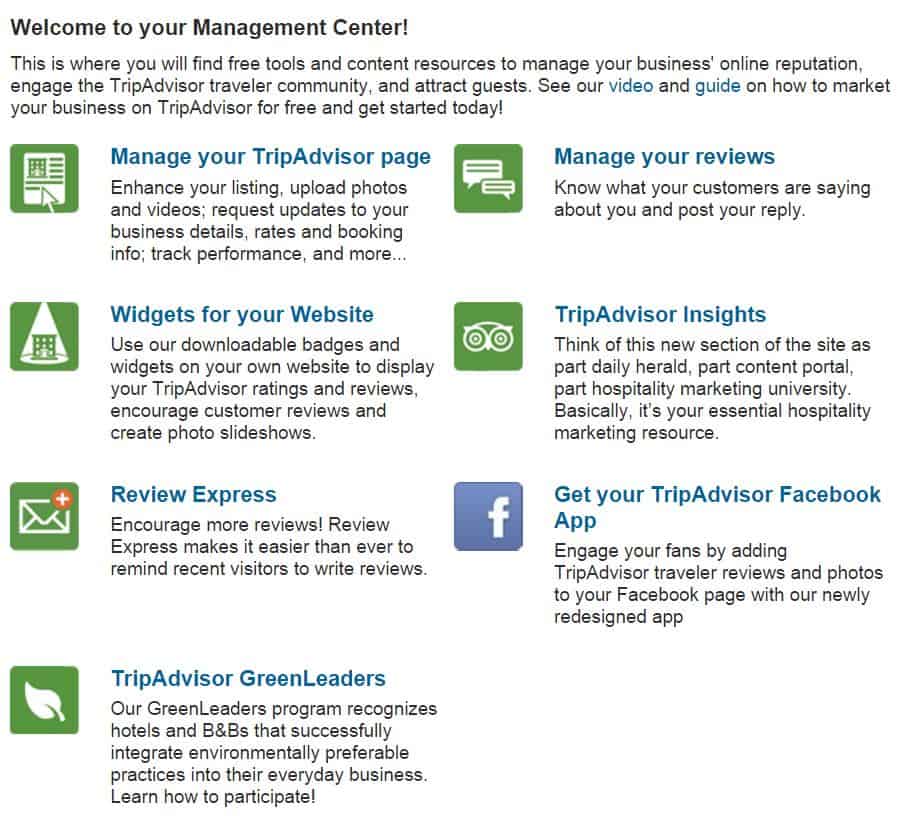 Step 2: Evaluate the reviews
You may remember this step from our guides on removing Facebook reviews and removing Google reviews. A similar process with TripAdvisor, it is important that you take a good look at the reviews you have received. If you don't look before you leap (or respond), you could end up getting yourself into a bit of trouble.
So, here are our tips for effectively evaluating your TripAdvisor reviews before taking any additional action.
Set up a schedule to check your reviews
Whether you prefer to check on your reviews weekly, monthly, or quarterly (this will likely depend on the volume you receive), we recommend setting up a system to help you remember when it's time to check them out. Having a set schedule in place will help you stay on top of both positive and negative reviews, which will help you manage your online presence much better than if you were to just look at and respond to reviews sporadically.
Decide whether or not the reviews are real
Most of the time, you can tell right off the bat if a review is real or fake. A fake one might be riddled with spelling, grammar, and sensical errors, or it might just be so vague it has to be fraudulent. Usually, a real review will be obvious because it will reference your employees by name or other specifics you can easily point out. Of course, some fake reviews might be a little harder to spot, so be diligent when reading through all of them.
Consult your records to fish out fake reviews
If you have some reviews that you think might be fraudulent, you can find out for sure simply by checking your records. You can see if "Amy F." really did come in on that Sunday in March she referenced in her review. Cross-check details like those to decide which reviews are fake—it should be pretty easy as long as you deep clean, detailed records of services rendered.
Step 3: Respond to reviews quickly
As you check out your TripAdvisor reviews (based on that handy schedule you set up), now is the time for you to respond. That's why a schedule helps—it keeps you proactive and accountable and ensures no reviews slip through the cracks.
Responding to reviews in a timely manner is highly recommended. This way, your customers who took the time out to write one for you feel appreciated and heard. Even if the review is negative, it is still very much in your best interest to respond quickly. (It helps you control the narrative and potentially make amends.)
When responding to negative reviews, some tips to keep in mind:
Acknowledge the issue
Apologize
Provide an explanation if necessary
Compensate the reviewer appropriately
Invite them to take the conversation offline
Of course, the conversation will go a little different when you're replying to positive reviews. For the great reviews customers leave you, here's our advice:
Thank the reviewer
Keep it short
Be personal and authentic
Invite the reviewer to share/take action
Share the positive review
Keeping these tips in mind will help you handle just about every type of TripAdvisor review that comes your way. Especially since you want to respond in a timely fashion, you might realize it's easier to work off a couple templates and interchange information as needed. We've created these review response templates to help you get started.
Step 4: If fake, flag the review for removal

Once you've evaluated and replied to most of the reviews, it's time to take care of those pesky fake reviews. If you're pretty sure a review is fake, you will have to report it to TripAdvisor via your Management Center. Make sure you take a look at TripAdvisor's guidelines to ensure it violates them before you report the review.
Here's how to report a suspicious review:
Log into your Management Center
Click the "Reviews" tab
Select the "Report a Review" option
From there, you need to scroll to find a section titled "Concerned about a review?"
Once you find the section, click the link titled "See our guidelines and submit your comments"
You will be taken to a form where you will select the suspicious review and express your reasoning behind reporting the review
Outline any of the evidence you discovered when checking your records
After following all these steps, the TripAdvisor support team will take a look at the review in question and hopefully take it down. Having as much documentation for your argument as possible will help make sure the review is taken down, though there is no guarantee that it will be removed after you report it.
Step 5: Contact TripAdvisor support
If you think it is necessary, you can also contact TripAdvisor's support team to help move the process along. Their public customer support number is 1 (781) 800-5000, but it is said businesses with a TripAdvisor account are given a separate support phone number, so look around your Management Center to see if you can't find a more direct communication line. Calling and talking with a representative may help your chances of speeding up the review removal process.
Another proactive step to help save your online reputation is to keep gaining positive reviews—they will drown out the negative/fake ones over time.
Step 6: How to get more TripAdvisor reviews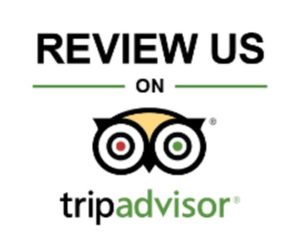 Even if you cannot get fraudulent or malicious reviews removed, not all is lost. In fact, 73%of consumers consider reviews older than three months irrelevant—so that's great news if you've got a few bad eggs in the batch.
To help drown out those lackluster reviews, stay diligent in garnering more positive reviews. Here are some of the best tips from our article on getting more online reviews:
Ask for reviews immediately following a purchase or service rendered
Ask when the customer is happiest
Explain to the customer how reviews benefit them
Request reviews during invoicing
Reach out to repeat customers (your loyal fans)
Have TripAdvisor links on your website
Ask via snail mail
Ask your newsletter subscribers
Add links in your email signature
The list goes on and on for creative ways to ask for reviews with customer feedback forms, but the key is to ask customers you think are satisfied with your service/product. Clearly, those receiving your e-newsletters or buying from you often are the customers that enjoy what you're doing.
Following these steps to remove fake TripAdvisor reviews and get more reviews can help you better control your online presence and hopefully bring in even more business.
Step 7: Manage online reviews
As a travel business owner, you are so focused on running your company that it can be hard to stay on top of checking your online reviews on all review platforms like Google, Yelp, and Facebook.
Using a reputation management tool like Broadly allows you to check and respond to all of these platforms in one place. Also, the Broadly platform can help in automating asking and promoting customers positive reviews to all of these platforms.
See what Broadly can do for your business in just 30 days