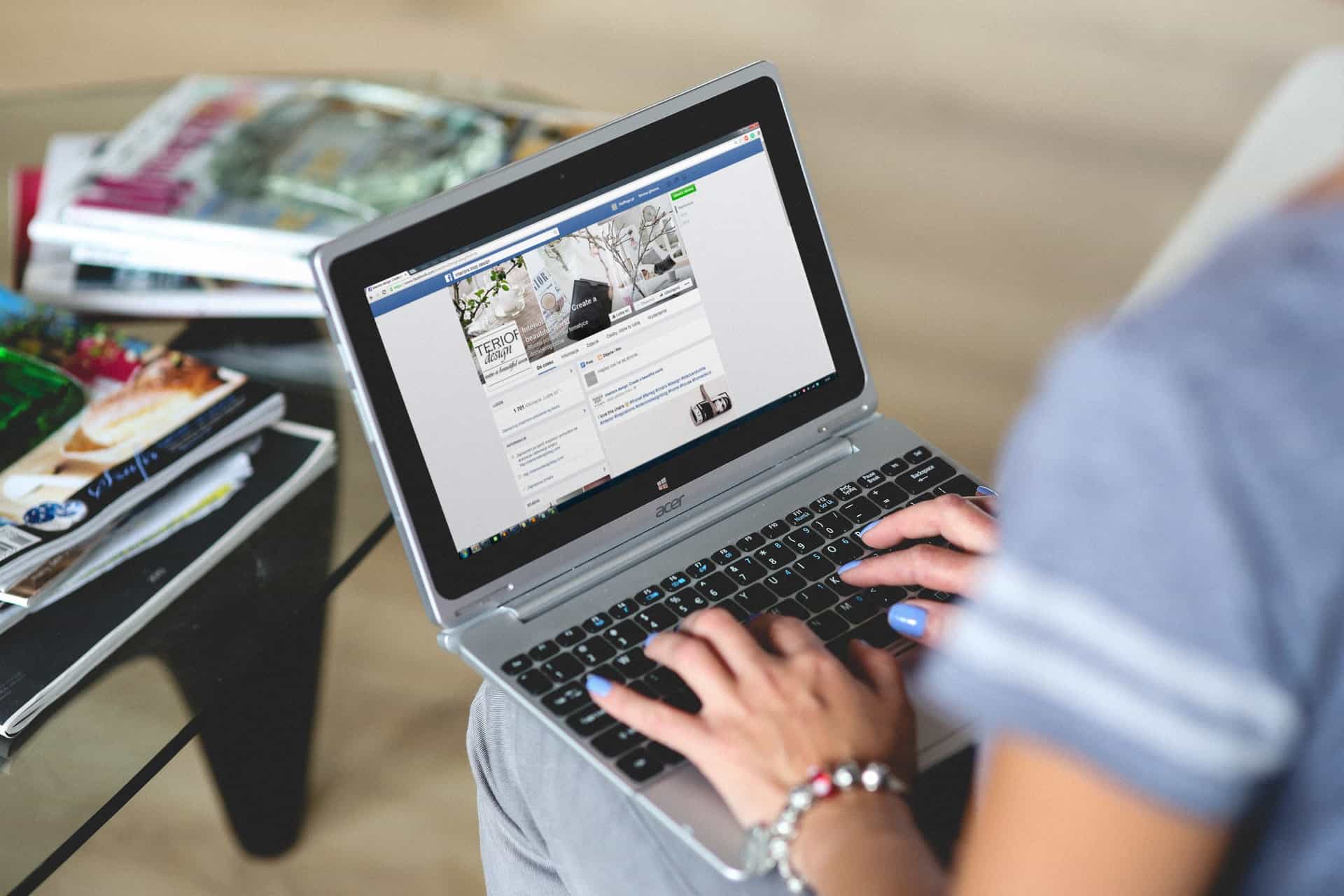 Best Facebook business page tips you need to succeed
Whether you own a large company or a local small business, social media marketing can help you build a social following and brand loyalty around your company and product.
Nothing beats a Facebook Business Page for getting the word out to not just Facebook users but, more specifically, your target audiences. The social proof is there: Facebook boasted a whopping 1.97 billion daily active users in June 2022.
Of course, building brand awareness through a Facebook Business Page is about more than just creating a new page. Here are some tips to help you ensure your company makes the most of its presence on Facebook.
Free Guide: 10 Tips To Get More Customers From Facebook
Tips for optimizing Facebook Business Pages
Many people use Facebook as their primary search engine and news source. If your business's SEO (search engine optimization) game isn't on point, you could miss out on a massive number of potential customers.
Having the right business information and branding statement on your page is paramount to help you drive leads and grab new customers.
When you're creating a Facebook business page:
Make sure you have a Facebook Business Page and not a personal profile. There's a big difference.
Assign a vanity URL to your page — it will not be customized unless you do so manually. Make sure it's short, catchy and memorable, such as: facebook.com/jimstireservice.
Add a profile picture your customers will recognize (logos are great).
Add a captivating cover photo at the top of your page to show off more about your business. Use a horizontal image. Ideas for images include your storefront, key products or your team at work.
Make sure your "About" section is concise, yet impactful, and covers all the main points about the business customers should know. Attention spans on Facebook are short — people should be able to easily and quickly understand what your business.
Pick a call-to-action button (CTA) to increase clicks. Do you want your users to subscribe to your company newsletter? Schedule an in-person demo of a service you provide? Or buy your product? With the right CTA, nudge your users to take the actions you want them to take.
Choose a suitable template for your business. Facebook offers pre-made templates for various business types, making it easier for you to land sales.
Get Facebook recommendations. Endorsements are the first things people look for before using a business.
Getting the basics right goes a long way toward solidifying your brand image and Facebook marketing in the public's eye.
Tips for Facebook Business Page engagement
After you set up your Facebook Business Page, it's time to put it to work! Share content, post news and events and interact with your audience. It's critical to keep your page active.
Post quality content at the right time:
Add milestones to your timeline and news feed. This will give customers a quick look at all your highlights.
Schedule Facebook posts at the best time for your target audience. For example, if your customers are primarily based in the U.S., don't post at a time that's in the middle of the night for American users.
Use various types of content to round out your content strategy. Types of posts can range from live videos and visual content to cross-posted news stories relevant to your company, offering and brand. If posting visual content, ensure images and videos are properly sized and formatted.
Prioritize high quality over quantity — don't post content just to post content.
When sharing outside links, make sure the meta descriptions and post previews let viewers see what the post is about at a glance. Sharing blog posts is great because it gives people an easy way to click through to your website.
Use Facebook's scheduling tool to schedule posts in advance, so you can focus on creating quality content rather than watching the clock at publishing time.
Interact with your users:
Respond to messages in a timely fashion. Doing so will automatically show potential customers that you are "Very responsive to messages," giving you endless opportunities for stellar customer service.
With every Facebook post, include questions to encourage people to leave comments. Then interact with every audience comment, even if just to like their comment.
Consider cross-promotions with relevant influencers, tapping into their considerable followings to grow your audience.
Giveaways are another way to generate interest in your products and brand.
Finally, use Facebook Page Insights to monitor your metrics. Facebook insights will give you critical audience engagement information, such as what posts and activities generate the most page likes and what content is most valuable and interesting for your users.
The modern algorithm for Facebook advertising lies in numbers. Use them to your best advantage.
Tips on Facebook promotion for business
Finally, Facebook has powerful content marketing tools to help you promote your business through ad campaigns.
Take advantage of Facebook's many integrated digital marketing tools to build your best promotions:
Use the Audience Insights tool to learn more about your users and their demographics and target your promotions specifically to them.
Promote great Facebook reviews to encourage new customers to work with you.
Perform A/B testing using multiple versions of a single Facebook ad to determine which performs best.
Use the Facebook Offers app to provide coupons that people can claim via Facebook.
Create custom graphics or videos tailored to the Facebook demographics to increase ad conversions.
Provide something free in your ads to get people out of the "social" mindset and into the "buying" mindset.
Track ads to determine your cost per conversion.
Rely on valuable Facebook tools to target local customers with geographical ad placements, customers who have purchased from you in the past and potential leads in your customers' extended networks that share interests with your audience.
Facebook is so much more than just a social network. It offers many opportunities to implement marketing strategies that target Facebook's massive user base and spread awareness of your brand far and wide.
Let Broadly help you improve your social media presence
Want to learn how Broadly can help make Facebook work most effectively for you? Broadly's platform helps you manage your digital marketing efforts with tools for review management, improved communication and streamlined payment processes.
Want to see how we can up your Facebook business game and drive other marketing efforts to grow your business?
See what Broadly can do for your business in just 30 days