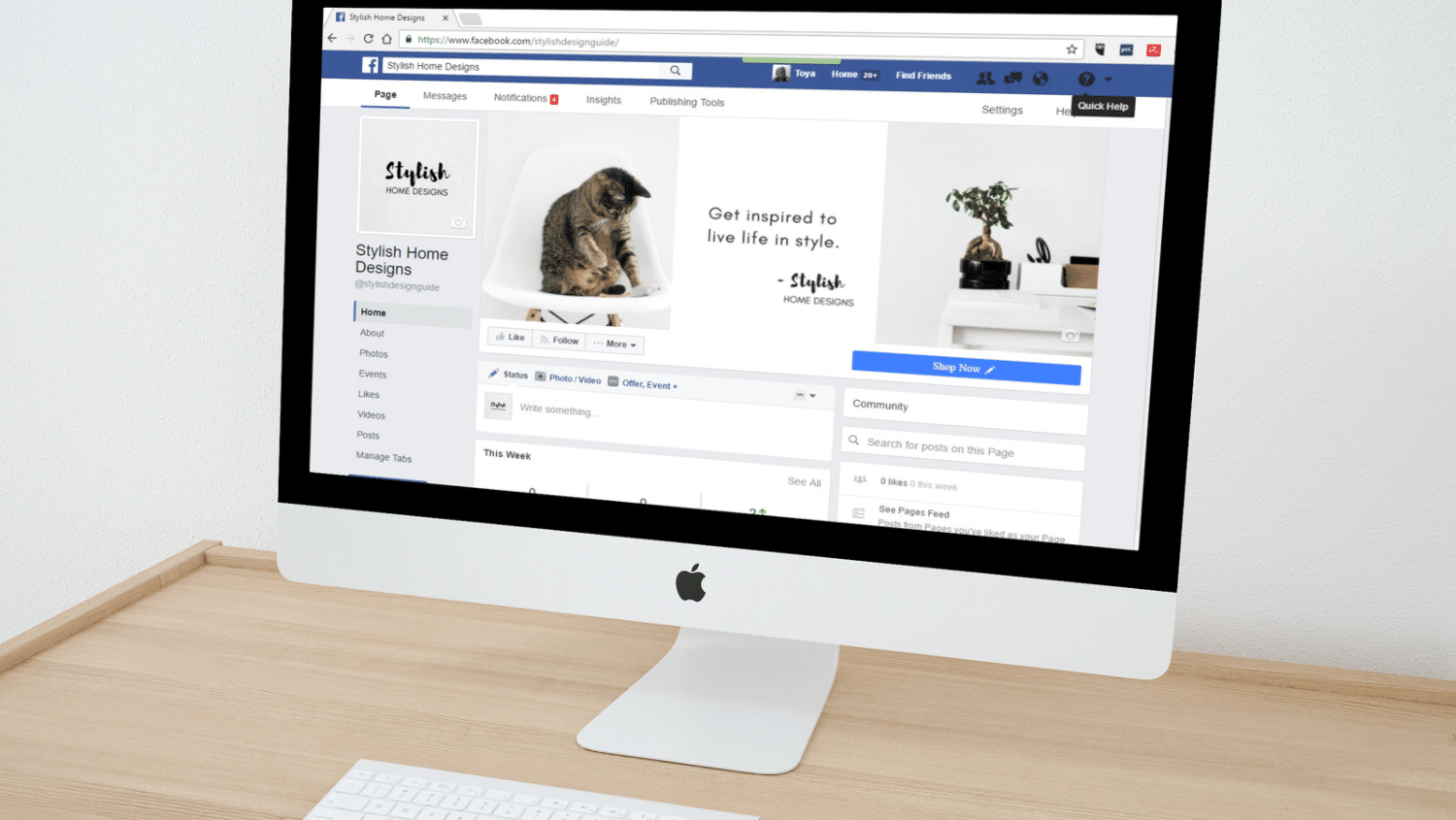 Tips for using Facebook to drive leads
This social media platform, Facebook, is so popular that it's difficult to imagine a time before Facebook existed for many of us.
Towards the tail end of 2021, Facebook reported a staggering 2.89 billion active monthly users and about 1.84 billion daily active users. That's a lot of potential customers for your business.
Companies are now starting to realize that, with over 200 million small businesses worldwide with a Facebook business page and 86% of marketers using the platform to advertise their business and raise brand awareness.
One of the main drivers of this healthy business environment is Facebook's excellent marketing tools via Facebook Business Manager, the ad pixel, and open API with most analytics and reporting tools.
Free Guide: 10 Tips To Get More Customers From Facebook
What is Facebook lead generation?
With Facebook's lead generation tools available, anyone can lead a successful marketing campaign for their business. But how exactly does Facebook lead generation work? 
Lead generation, or lead gen for short, is the process of gathering contact information from potential customers for your business and attempting to sell your product or service to them. 
Facebook lead generation, therefore, is the process of generating new leads for your business, specifically with the use of Facebook's marketing tools. There are several ways to generate leads through Facebook, but the most popular is Facebook lead ads.
Facebook lead ads are targeted, paid posts promoted by Facebook to an audience beyond your normal network.
And in some cases, the cost of Facebook marketing – that is, maintaining a page and running ads – is relatively low compared to other options. You can set your budget for ads, so you never have to commit more than you're willing to a campaign.
That said, you still need a bit of practice to be successful in generating leads on Facebook. The following section will discuss specific techniques for generating qualified leads from Facebook.
How do you drive leads from Facebook? 
Now that you know the basics, it's time to try your hand at Facebook lead generation. Aside from using Facebook best practices for your business, here are some proven techniques to drive leads from Facebook.
Define your ideal customer/target audience
Your ads shouldn't just be catchy and valuable; they should also reach the exact kind of people who need the value you're offering. You can do this by creating hyper-focused advertisement campaigns and retargeting viewers if they aren't as successful as you'd like the first time around.
But before we get too far ahead of ourselves, the first step is to create a profile of your ideal target audience. And by profile, we mean in-depth analysis of the various aspects of your ideal customer demographic.
This includes fundamental factors such as age group, location and marital status. All of these can be seen in a typical Facebook account.
But don't stop there: you should also include other factors that make them more likely to be your business customers, such as their interests, hobbies, likes, interactive behavior, and more. 
Again, this information can also be found on a typical Facebook user's account. It will help Facebook narrow down who they show your advertisement to and increase the chances of your advertising being successful.
BONUS: Facebook also lets you assign a lookalike audience, which is a group of people who have similar interests to your target audience and may also be interested in your product or service. 
Give them free stuff
In your advertisement, offering something free along with whatever you're requesting from the customer has proven psychological effects. Simply put, people love free things. 
This is well-known in digital marketing, which is why so many heavily trafficked business sites and landing pages offer a free resource in exchange for potential customers' contact information.
Examples include:
eBooks
Coupons
Access to a free teaching webinar
A free trial of a program
Keep your ad messaging short and clear
Serious audiences are attracted to the clarity of your ads. New customers, specifically, need to know what they will receive the moment they sign up for your offer or make a purchase.
When creating your leads on Facebook Ads Manager, you need to keep these tips in mind:
Avoid jargon. Jargon and buzzwords can alienate your audience and make you seem disingenuous, so avoid using them in your marketing materials. Instead, be direct, clear, and authoritative.
What problem are you solving? Highlight the problem and the solution you're offering. Explain what your audience will experience after using your product or service.
Test headlines. Use Facebook's A/B testing features to test different headlines for your ad. This will help you learn what language and words resonate best with your target audience and can help boost conversion rates. 
Add a short video
Adding a personalized video to your advertisement can help you garner trust from your target audience. Psychologically speaking, people are more open to marketing messages when they can see into the speaker's eyes instead of just reading voiceless text. 
Use short attention-catching and informative videos to attract your audience and direct them to the next step in the sales funnel with a clear call-to-action (CTA). In most cases, your CTA should be to click on a link to the next piece of content or to a lead capture page where you will ask for their contact information.
Design your ads for specific audiences
If you are a well-performing brand, chances are you're going to have different ideal audiences that you want to reach with your message.
It's not efficient to create a single ad for multiple audiences –– those ads will most likely underperform. Instead, create multiple targeted ads for custom audiences of your business. 
That way, you can personalize the messaging and ask custom questions in your ad copy relevant to that target audience.
Plus, as mentioned before, with Facebook's API capabilities, you can integrate Facebook ads with your customer relationship management (CRM) platform or analytics tool.
Go Mobile
People are spending more and more time on their mobile devices, with an average of about 4 hours and 23 minutes a day as of April 2021.
With this much time spent on our phones, it's no surprise that marketers are prioritizing mobile optimization for all of their web content and ensuring that their customers can contact them through SMS text. 
SMS messages are read more often than emails, plus they're convenient. We recommend that you integrate SMS marketing into your strategy by collecting phone numbers on your lead capture forms.
Also, optimize your ads (and your website) for mobile view. Although you can't choose your ad placement on Facebook before posting your lead ads campaign, you can at least preview them and make sure that they're mobile-friendly.
Improve your Facebook lead generation with Broadly 
Facebook lead generation is an essential aspect of your brand's social media presence. Now that you know these solid techniques, you can confidently go forward with your social media lead-generation campaign!
Have limited resources to launch a Facebook marketing plan? Broadly can help. Broadly is a reputation management service that can help you engage with interested customers and improve your online reputation.
Whether they be campaigns to ask for reviews from clients, communicating with potential customers across all your channels via the Broadly app, or streamlining the customer service process through our all-in-one platform.
See what Broadly can do for your business in just 30 days