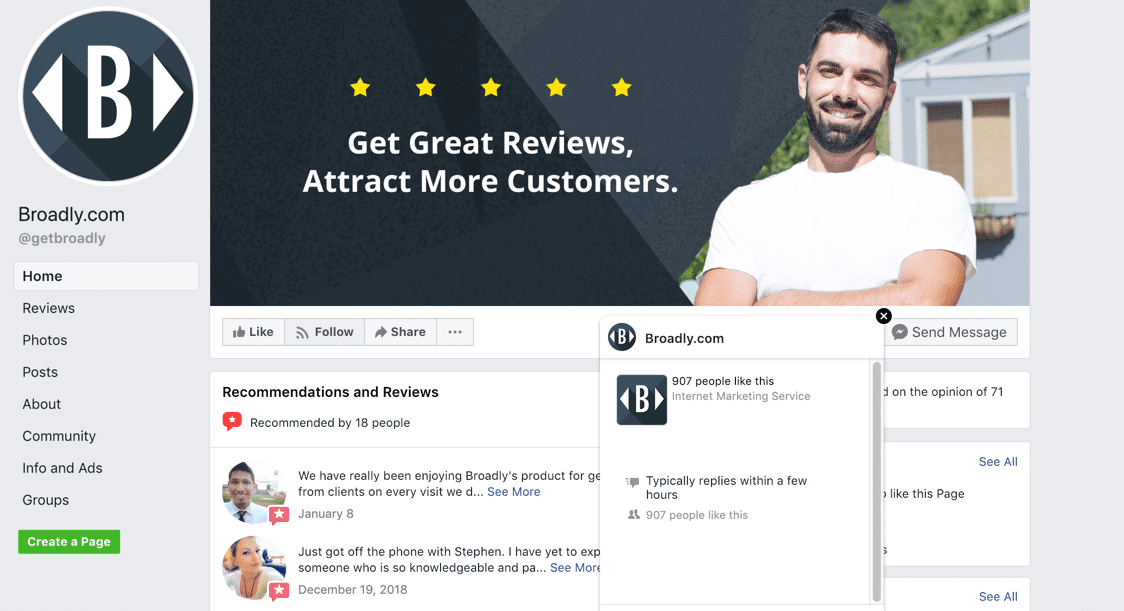 Facebook Business Page Costs
A local business's Facebook page can be a great way to get visibility and grow your audience. If you've been wondering if the cost of a Facebook page is something you can swing, you've come to the right place.
Budgeting is important when you're running a small business as costs can get tight. We've broken down what you can expect to spend and what a business Facebook page can give you in return here in this article.
Business Benefits of Using Facebook
It's never too late to start using Facebook for your business. On any given day, 1.5 million users check their Facebook accounts. During a single month, there are 2.27 billion people using Facebook.
When you use a Facebook business page you have the potential access to each and every one of those viewers through their news feed.
With a few well-crafted pieces of content, you can reach people all across the country, and even the world. Facebook enables you to reach a larger audience than you could ever hope to reach through your own promotional marketing.
To get the most out of your Facebook business page, you'll need to set it up correctly from the start. These tips can have your new business page up and running in no time.
Follow these steps and keep the page likes and reviews rolling in, and you'll find your business growing by leaps and bounds!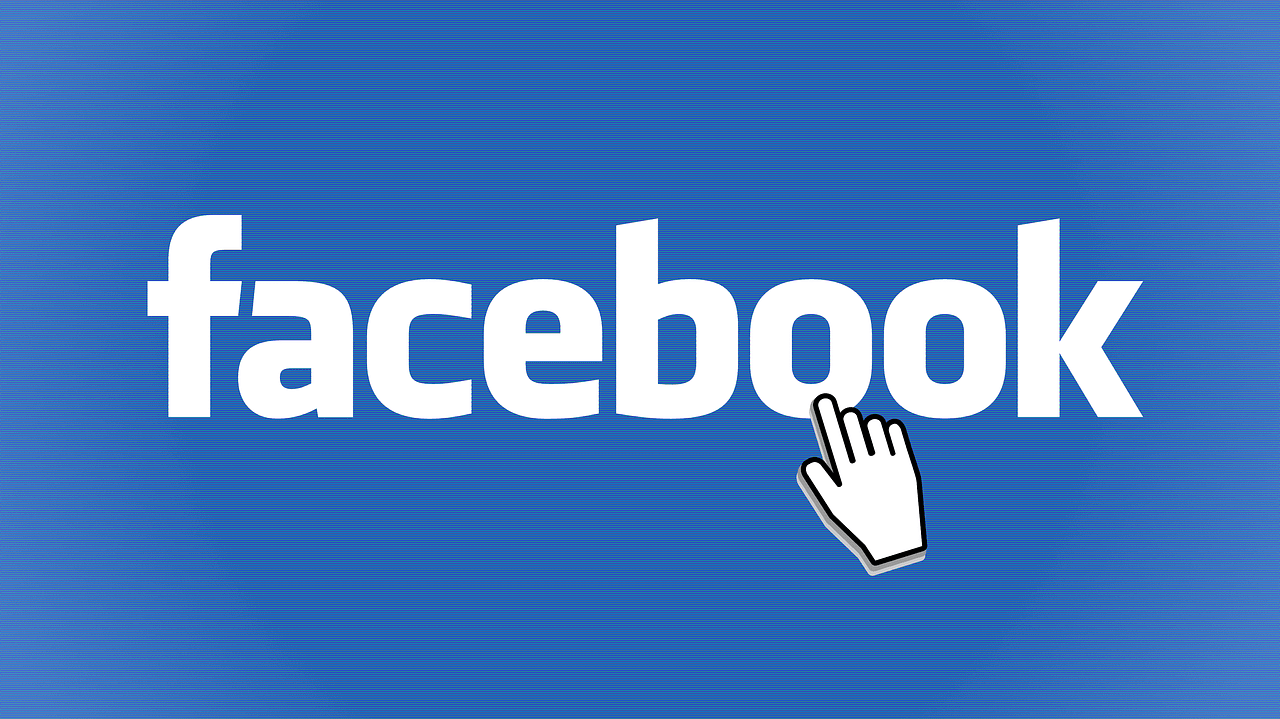 The Cost to Create a Facebook Page: (Free)
That's right. The cost for setting up and claiming your new business Facebook page is absolutely zero. You have nothing to lose by creating a business profile.
Past this step, there may be incremental costs, and you may choose to spend money elsewhere. But, there are no fees associated with creating your page. All you need to have is a personal profile on Facebook and a business, and you can have your very own Facebook business page.
Designing Images: (Free OR Paid)
You can choose to use free images for your business Facebook account from sites like Pexels or Unsplash, if you are able to find good fits. If you use other sites, just make sure the images don't come with copyright restrictions.
If you have the resources, you can pay a graphic designer to create or edit logos and images specifically for your Facebook Business page. If you don't, create these yourself! We also recommend getting an employee (with a good eye) or professional photographer to take pictures of your office, employees, and even holiday-relevant photos for you to share new content on your Facebook page.
Facebook Ads for Business: (Paid)
Facebook advertising is one of the main reasons people gravitate toward a Facebook business page. You'll determine how much money you want to spend and can even set your own schedule for promotional marketing.
Whether your budget is large or small, there's a marketing plan available for your business. You'll be able to choose between two different ways to set up spending for your Facebook ads.
Campaign spending limit: if you use this method of advertising, you'll set a specific amount of money to an individual ad campaign.
Account spending limit: with this method of advertising, you'll set a specific amount of money to all of the ad campaigns you have running.
Before setting your spending parameters on Facebook, lay out your marketing goals and a step-by-step advertising plan. This will help you better understand how much money you can expect in investing, and where you'll spend it.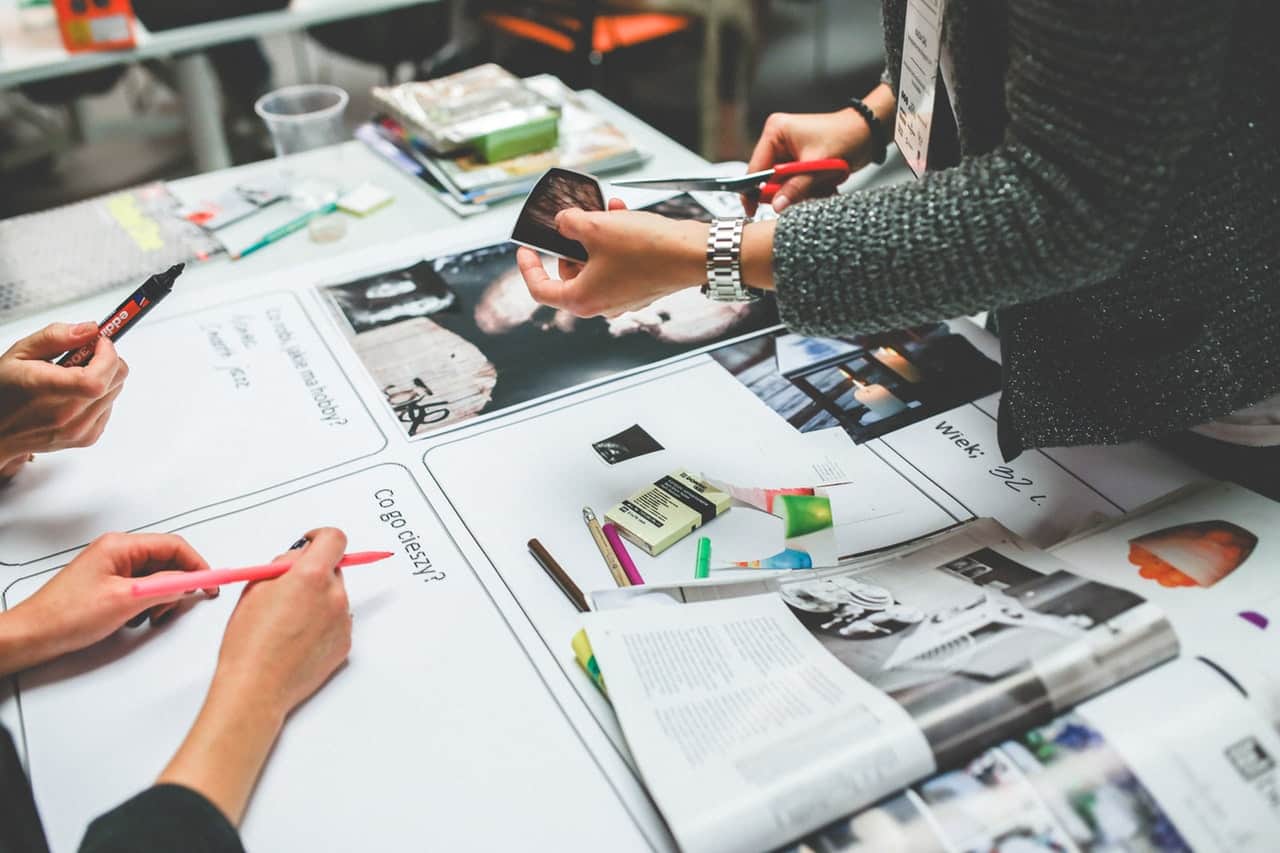 Once you have an idea of what your ads cost, you can decide what kind of advertisements you want to use. This may influence your cost, especially if you're having a third party create your ads for you.
Image advertisements: these advertisements consist of a branded or relevant image. You can choose to use a single image or multiple images in a carousel, collection, or slideshow format.
Video advertisements: these advertisements center around a video and can be a great way to capture the attention of your target audience.
Slideshow advertisements: advertising with a slideshow could be a great alternative to working with video. It engages the audience in the same way but can be more easily done without outsourcing help.
Carousel advertisements: choosing to use carousel advertisements can be a great option for a multi-tiered ad campaign.
Collection advertisements: a collection advertisement can combine photos and videos in a single advertising post, increasing the chance of attracting attention.
Instant experience: this advertisement format can be used with any of the above types of ads, crafted for the mobile user.
To get your Facebook marketing underway, visit your Facebook to set up your ads manager or business manager.
Promoting Reviews: (Free OR Paid)
Promoting your Facebook reviews can be a great way of getting positive information about your business to an expanded audience. This has the benefit of coming from another customer. It offers a certain level of credibility to your business in a way you can't always create for yourself.
You can choose to promote your reviews as you would a regular advertisement. If you would prefer to give your reviews visibility without spending money for an ad campaign, that's an option as well. You can craft a post to your page or engage with your reviewer through comments.
Great reviews will bring you new customers. Use the positive reviews you've already received, to help expand your business.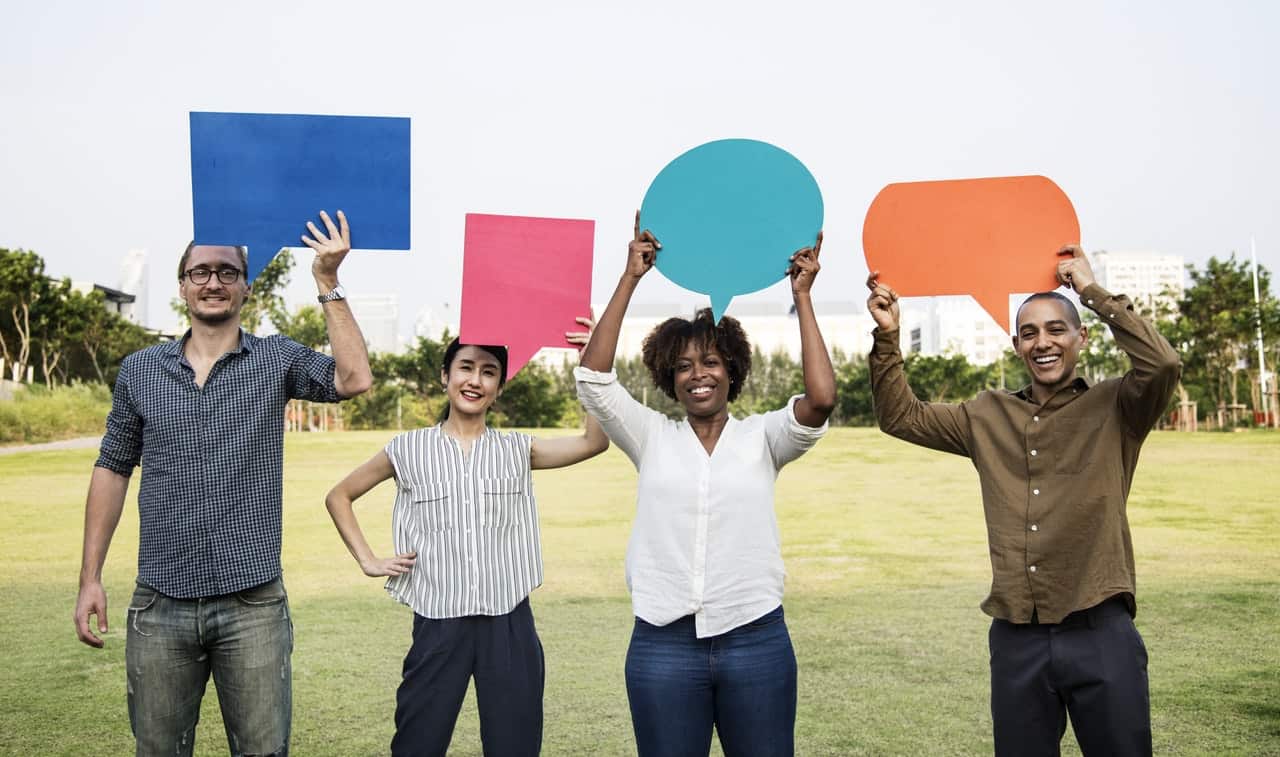 Social Media Reputation Software: (Paid)
Of course, you can manually monitor your social accounts for free. If you find managing social media marketing a little overwhelming, you aren't alone. You don't have to continue to struggle with negative Facebook reviews on your own. You can choose to use a reputation management software to make things a little easier.
Creating an online reputation management strategy will make it easier for employees to respond consistently in an appropriate way.
Conclusion
Setting up your business Facebook page is free. At the end of the day, you can spend nothing at all on your Facebook page and have a great home base for your business or you can also choose to sink a significant amount of money into ad campaigns and professional outsourcing.
There's no wrong way to move forward here. Stick to your budget and craft a marketing strategy that suits it and your business goals. The first thing you need to do is get it all started by simply creating that business Facebook page.