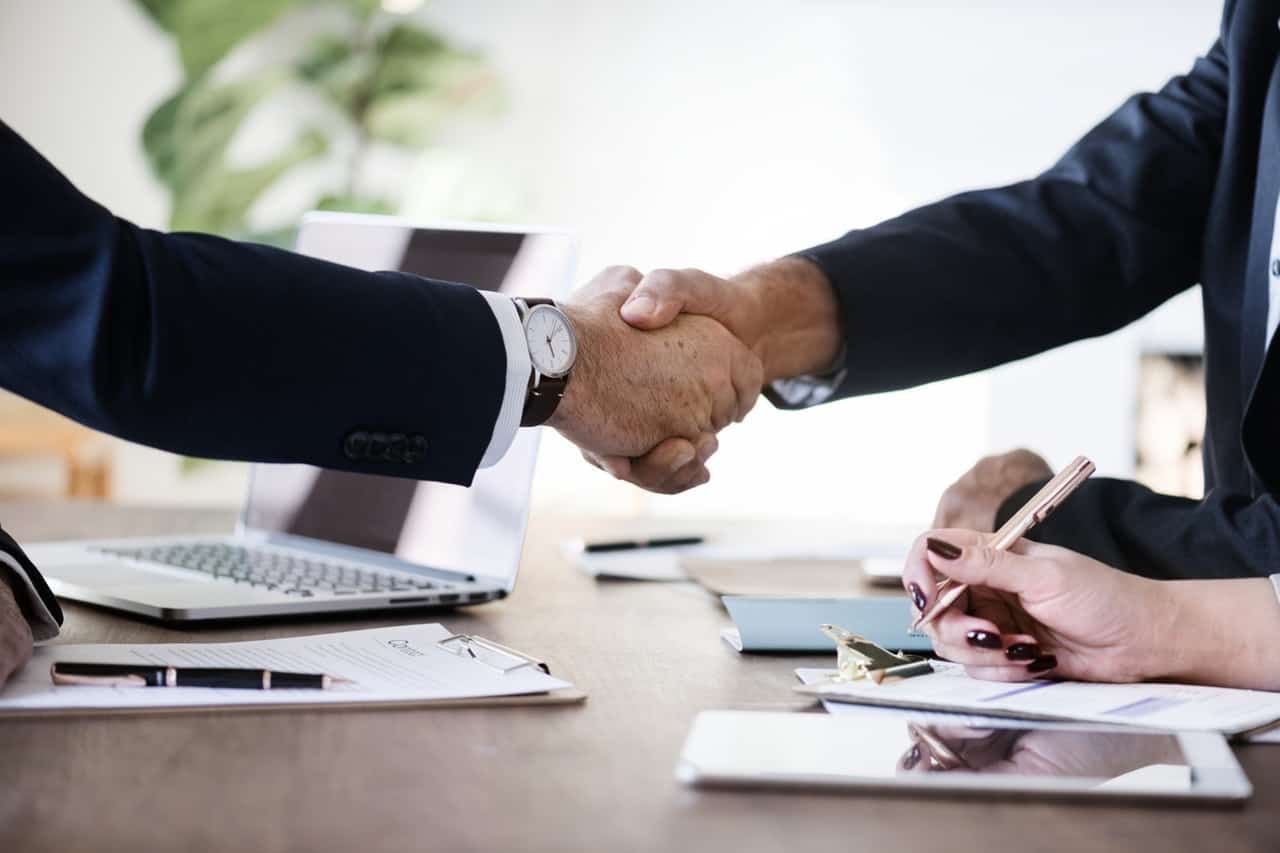 How to generate more leads to your business
Leads can be either a person or business (if you're B2B) that has interest in your product or service. Savvy small business owners know that lead growth is crucial to their company's growth and success.
A steady pipeline of leads means more business for you since some of these are likely to become paying customers. Without these prospects, it can be intimidating trying to forecast future profits. Luckily, there are some great ways you can attract and generate more leads for your small business.
See what Broadly can do for your business in just 30 days
How to generate leads for your small business:
Identify target audience
Create a social media presence
Set up social media promotions
LinkedIn lead gen
Directly engage
Outbound and inbound marketing
Use databases
Automate marketing
Networking
Digital networking
Email marketing
Offer freebies
Word of mouth
Develop an informative blog
Try guest blogging
Connect with influencers
Add a quiz to your website
Embrace new technology
Discounts and coupons
Mutually beneficial business relationships
20 Smart lead gen ideas for your small business
1. Identify target audience
Before you even try to attract more leads, the first step is to identify who those leads might be. Who are you trying to reach? Who is your ideal customer? Think about the best clients you have and find where those types of clients hang out online and offline, what type of language they use, and what they find valuable. By identifying these key components, you can then streamline your lead gen strategies.

2. Social media presence
You need to be visible where your customers are. If you are a consumer-facing business, having a strong social media presence is crucial. If you are not on social media, you're out-of-sight, out-of-mind, and missing out on some great leads. Loyalty analytics company Aimia conducted research that revealed more than half (56%) of consumers who follow brands on social media sites say they do so to view products. That means you have more than half of consumers specifically on your social media page with the intent to possibly buy something.
3. Social media promotions
To take your social media presence up a notch, it's wise to participate in social media advertisements. Specifically, Facebook promotions have been shown to yield a favorable ROI for businesses thanks to their cheap advertising costs and the fantastic ability to target very specific audiences you are hoping to reach with your product/service. Instagram and Twitter promotions can also be valuable depending on your target audience.
4. Maximize LinkedIn
Though LinkedIn is technically social media, it gets its own point because it is solely for business professionals. If you are a B2B company, you are missing out big-time by not being on LinkedIn. This platform is ideal for small business owners to position themselves as industry leaders with the publishing platform—write smart articles to appeal to possible leads lurking LinkedIn, and don't forget to network when people comment and/or share your article.

5. Directly engage with leads
Indirect engagement is something like FAQs. If you really want to drive the sale and sprout more leads, make it personal. Popular options include live chat, forums, and help centers on your website—the more a lead is engaged, the more likely they are to become a customer and, ultimately, suggest your company to their contacts.
6. Outbound & inbound marketing
Don't put yourself in a box. By employing both outbound and inbound marketing campaigns, you double your reach and chances for generating new leads.
7. Use databases
Not sure where to find new leads? Try tapping into databases for fresh information. For example, data.com has a pretty well-updated list of companies and accurate contact information. You can easily scan this information to gather potential leads for your business.
8. Automate marketing
Help yourself be more productive by using tools that automate marketing. Not only do marketing automation tools save time, but they also usually feature additional benefits such as organized insights and savvy systems for increasing leads.
9. Networking
Even though we live in a digital world, there is still something so powerful about a personal connection. Don't forget to attend local, regional, and/or national networking events to put a face to your company and rub elbows with potential leads. Just by being there, you increase your visibility and set yourself up for more lead opportunities down the road, even if no immediate leads are generated.
10. Digital networking
Make yourself and your company visible online by doing a little digital networking. This could mean commenting on forums, on Quora.com questions, or on industry-related blog posts. Maybe you want to do social media networking and you comment on Instagram photos tagged with an industry-related hashtag or you build lists on Twitter. There are so many ways to use the internet for networking, and you would be remiss not to take advantage of the massive communication opportunities available to you.

11. Email marketing
Create personalized email newsletter campaigns using segmentation, and watch the leads roll in. Email marketing is a great way to bring people from the awareness stage to the interest stage to the purchasing stage—but the key is personalization.
12. Offer freebies
When you offer a free download or free software, you are showing potential leads that your mission is to provide value to your customers. Creating the freebie will be a one-time project, but the opportunities that stem from it can be endless. People who use and love your freebie will be left wanting more, which is how they turn into leads and eventual customers.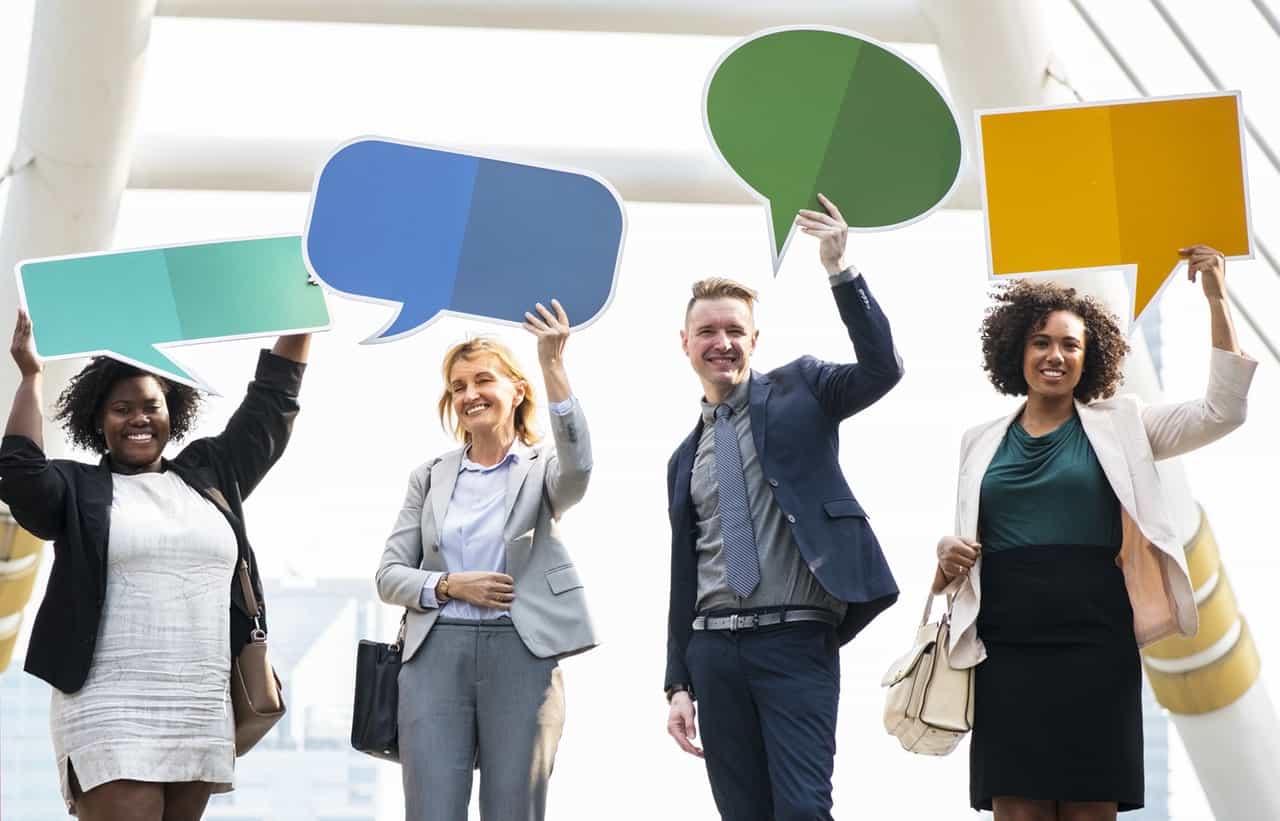 13. Word of mouth
Word of mouth is still one of the largest lead generators for businesses big and small because people generally trust the opinions of their peers. Digitally, you can leverage word-of-mouth leads by collecting online reviews. In the non-digital world, referral programs are great ways to reward customers for sharing the word about your business.
14. Develop an informative blog
Establish business as the go-to industry expert with a blog offering informative, well-written articles. Blogs are great for many reasons: they help your website get discovered on Google, they increase consumer trust in your company, and they educate the consumer. This form of content marketing is fantastic for turning curious minds into brand loyalists.
15. Try guest blogging
Once you have a great blog up and running, one outreach tactic is to guest-blog on other, non-competitor websites. When you write a guest post on a topic in your industry, you position yourself as an expert, and you can also link back to your own blog, website, and products/services. If you do it right, when people come to the blog post looking for information, they just might end up on your "contact" page.
16. Connect with influencers
Influencer marketing is still a gray area for many companies, but one easy way to use social media and internet influencers to market your business is to interview them. Interview an influencer on your blog (they'll be flattered), then once the post is up, that influencer can promote it to their audience. You'll reach all-new leads.
17. Add a quiz to your website
Make your website more interactive, and people will linger longer. Quizzes are a great way to increase consumer engagement because they're fun, shareable, and provide some useful information all at the same time. There are also simple programs out there you can use to create interactive quizzes for your website, so it isn't extremely labor-intensive.
18. Embrace new technology
Customer Relationship Management (CRM) systems are just one of the newer technology innovations that have revolutionized the way businesses work internally. By adopting the new technology that makes sense for your company, you can optimize your time and waste less of it doing tasks that can easily be automated by technology. You can learn more about CRMs here.[insert post link when live]

19. Discounts and coupons
Sending coupons via direct mail and discounts via email marketing are two simple ways to get people motivated to buy. Simply by offering a small discount, you can get many potential leads. People hate paying full-price, so as soon as they see that can save money on something, they entertain the idea of purchasing it. Running special sales also promote a sense of immediacy.
20. Mutually beneficial business relationships
There are likely many people in your business network that aren't competitors. Get the most out of these relationships by forming mutually beneficial partnerships. For example, if you own a car repair shop but don't sell car accessories, you can partner with a local car accessories company you trust. This way, both of you can refer your customers to each other, and both of you win.
Conclusion
These 20 strategies are all fantastic ways to generate more leads for your business. Of course, we recommend you review your options and your audience to determine which strategies might be best suited for your business. Otherwise, get out there and start snagging more leads!
See what Broadly can do for your business in just 30 days