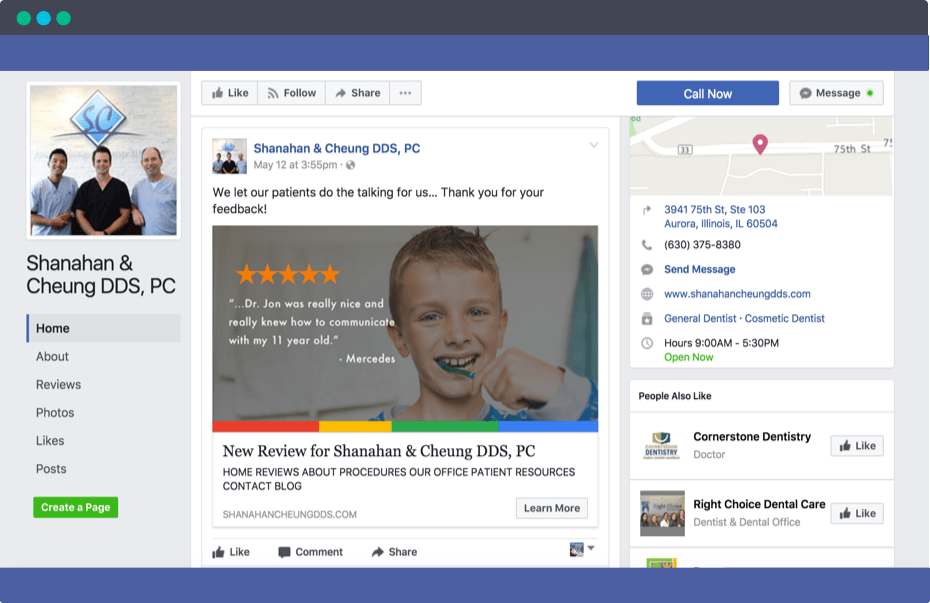 How To Ask For Recommendations on Facebook
In Spring of 2018, Facebook started improving the way reviews are left on business pages. In the past, a review would consist of a paragraph explaining a person's experience along with their rating. Facebook has evolved the review system and simplified it into what they call their recommendations feature. The process is initiated with a simple question; "Would you recommend this place?"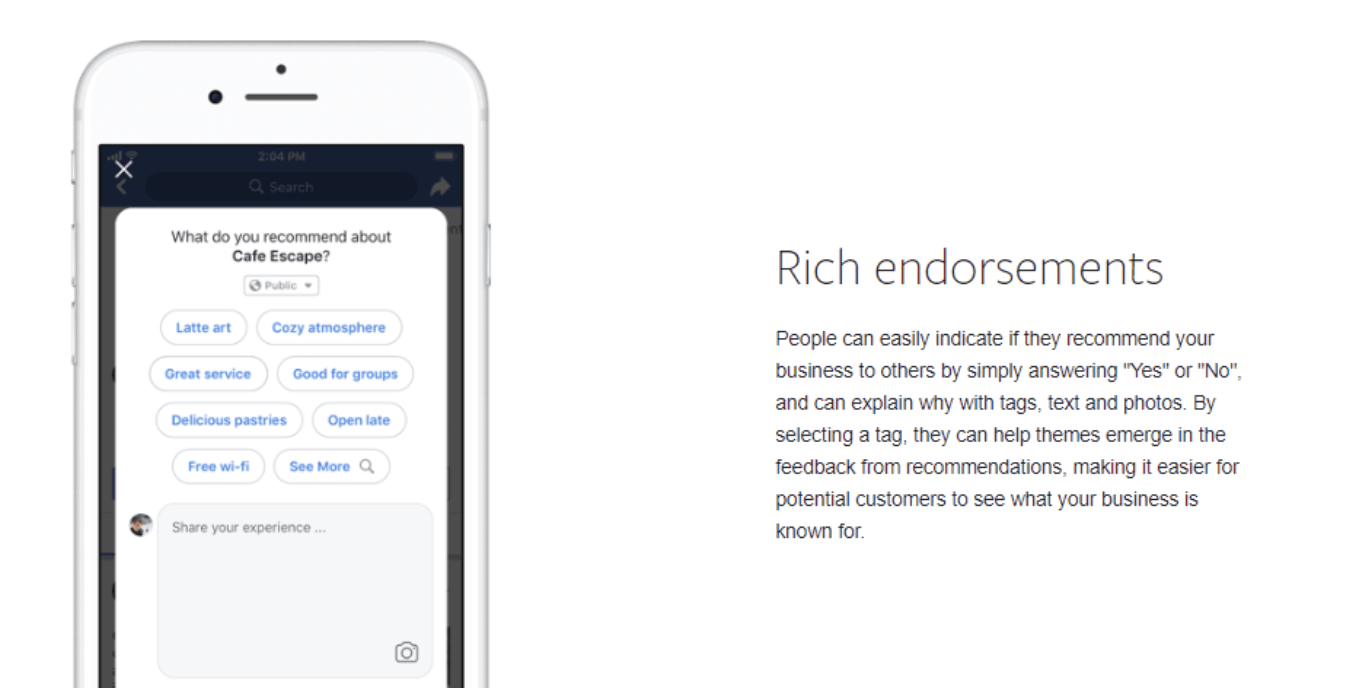 With an answer of yes or no, the screen will open up with different tabs allowing tags, photos, or a space for additional feedback. This feedback will accumulate on a Facebook business page allowing other viewers to quickly see what other people, especially their friends, are saying about a business. Since 84% of people trust online reviews as much as a personal recommendation, this is a great way to impress consumers in your area.
In this article, we will go over how to set up Facebook recommendations for your business page, why it's important to have a business Facebook page, and simple ways to get more recommendations.
Impact Facebook Recommendations Have on Businesses
Having great reviews anywhere online is important but having a strong Facebook page can get your business in front of the 214 million American Facebook users. 37% of people go straight to review sites to read customer reviews on businesses before visiting them.
Businesses with higher Facebook ratings are more likely to be found and visited by Facebook users.
How To Set Up Facebook Recommendations For your Business
For starters, you might have already set up reviews for your business Facebook page. Don't worry, the recommendation system evolved from the older system automatically. So, if you already set up your business for Facebook reviews, you are already set up to receive recommendations. If you haven't set up Facebook reviews/recommendations, here are the steps to setting it up on your business page.
Click "Settings" on Facebook
Click "Edit Page"
You will see a section titled "Tabs", turn ON the option to "Use default tabs"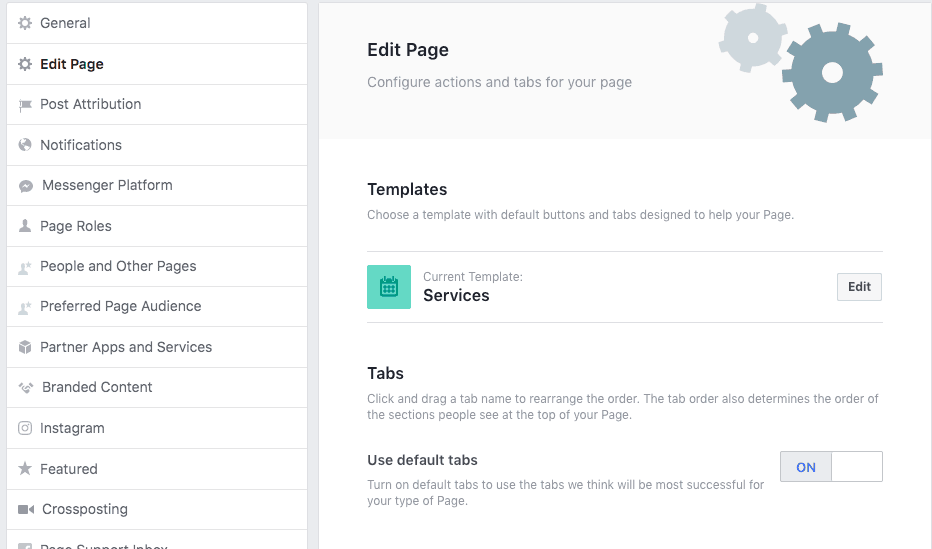 4) Scroll down until you see "Add a tab" and click it to turn it on.
5) Add the reviews tab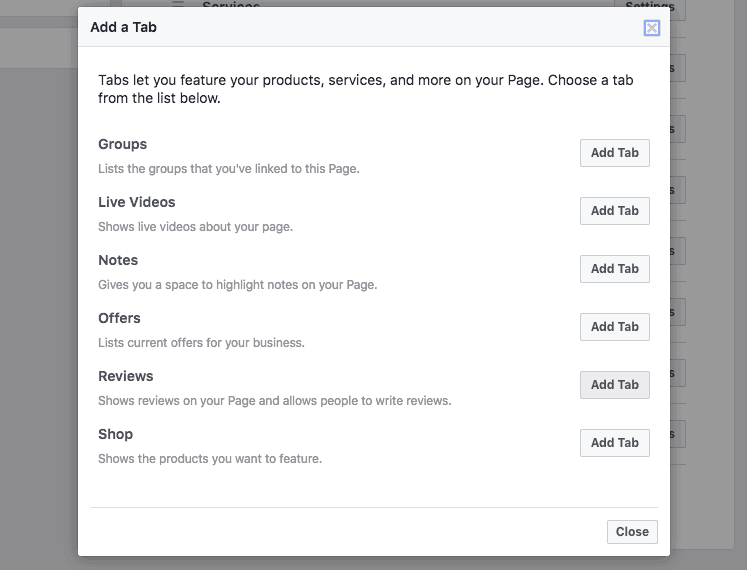 Now when customers come to your page they can quickly jump to the reviews page. Facebook will accumulate the responses and give you a rating out of 10 stars for recommendations when people request.
How To Ask For Facebook Recommendations
This next part might seem intimidating to ask for reviews, but rest assured that 7 out of 10 customers will leave a review if simply asked. So don't be afraid to ask! Sometimes people just need a reminder to leave a review. Usually, they don't think about it or realize how vital it is to their favorite business. Here are 5 easy ways to ask customers for reviews.
1.Include Facebook Buttons in Email Follow Ups
An automated review email after a service is completed, it's a great time to ask customers to recommend your business on Facebook. Attaching a Facebook button within the message will help guide your customers to the right place and easily write a review.
2. Ask People to Check-in
Checking in on Facebook is simple and fun for customers to brag to their Facebook friends where they are. This also sometimes leads to Facebook sending a reminder for the user's recommendation after leaving. So create some incentives for people to check in like access to a wifi password, a free upgrade, or a small discount for checking into your Facebook page.
3. Include A Facebook Call to Action on Your Website
On your webpage, you can include a call to action for the user to recommend your business! Include the facebook icon linking directly to your page is a simple and easy way to remind people to rack up recommendations on your company Facebook page.
4. Promote Great Reviews
Everyone loves a good review to show off. Let the world know what people are saying about you! Promote a great review on Facebook and inspire people to do the same.
5. Ask People For Recommendations
This is easier said than done but even putting a sign in a waiting room to remind people to leave a review is effective. They are probably on Facebook anyway! However, when you ask a customer directly if they would leave a review, make sure they know it's optional. If they feel forced it probably won't be a good review which can hurt you in the long run.
Don't underestimate the power of appreciation. Let your customers know how important their business is to you and how much you appreciate recommendations and feedback. This will promote a stronger sense of loyalty and more long-term customers.
Conclusion
Remember that there are over 2 billion people using Facebook and 1 out of 3 of them are using recommendation and review section for local businesses. There is huge potential in utilizing these recommendations in growing your online presence.