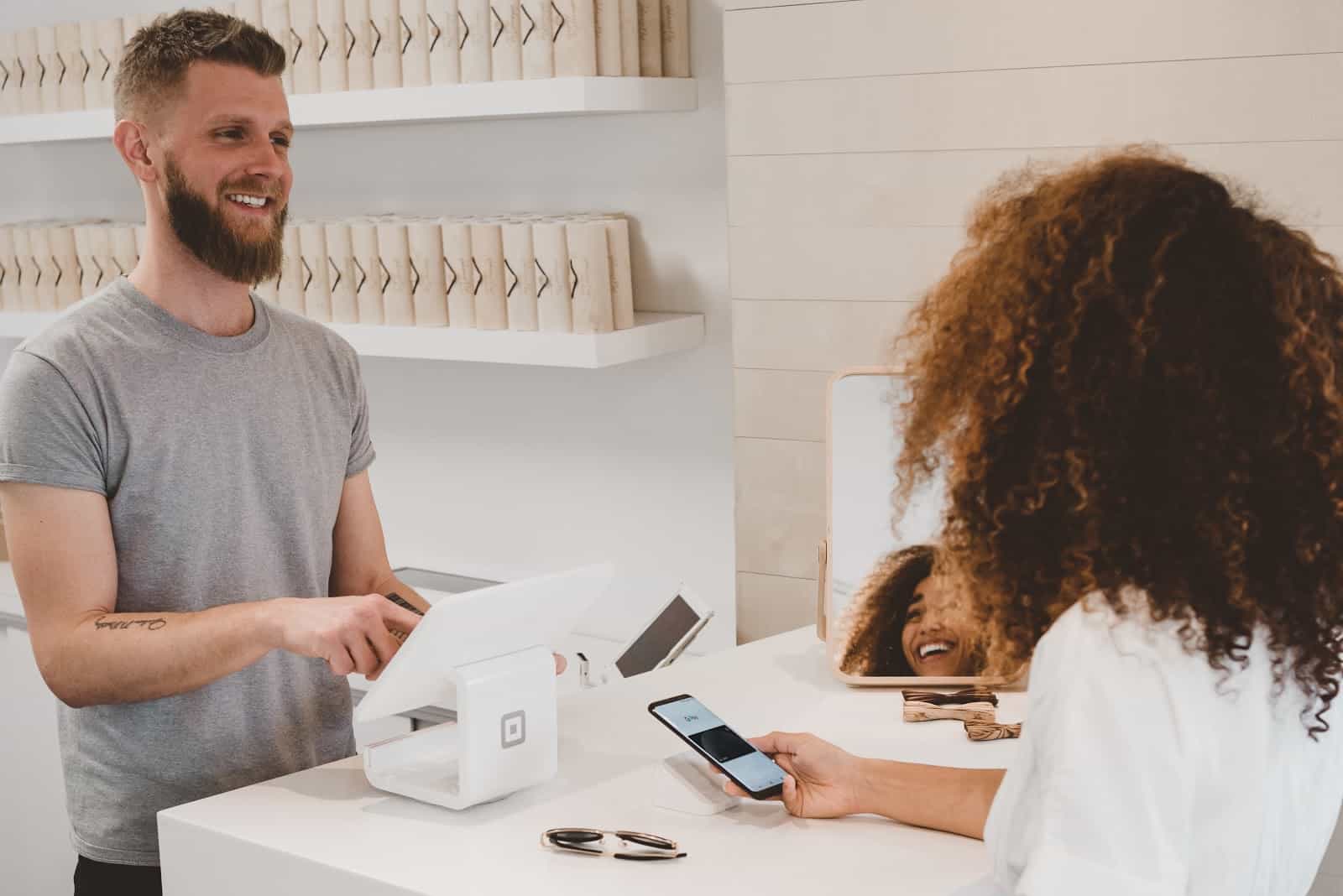 Why Customer Service Chat Matters In Business
In this era of instant gratification, people want information quickly and easily. Webchat delivers answers when and where customers need them – instantly and directly to their devices.
Good customer service aims to make every aspect of purchase simpler for the customer. Great customer service goes above and beyond the customer expectation, ensures all needs are met and breeds customer loyalty – an important aspect of every successful business.
Rapid feedback from the company is vital when queries arise. Having an agent available in real time through your company website has been shown to improve customer wait times and increase sales closures. 

The fastest and most relevant tool available today is real-time online chat. Simple questions are swiftly answered and potential stumbling blocks cleared in moments. More complicated issues are easily and immediately referred for a phone call or email for enhanced support.
 Study after study shows the value of customer service chat:  
How Customer Service Chat Improves Customer Satisfaction
Customer satisfaction breeds customer loyalty, an outcome every business aims to achieve. So how does using real-time chat on your website improve customer satisfaction? By giving instant access to an agent within your company who is able to answer questions personally, you show the customer they are valued and that their business matters to you.
It's a unique method of direct communication which allows immediate personal rapport. Current problems can be addressed while allowing the company agent an opportunity to go above and beyond, into the realms of great customer service. The customer can save a copy of the chat for reference in case the issue occurs again.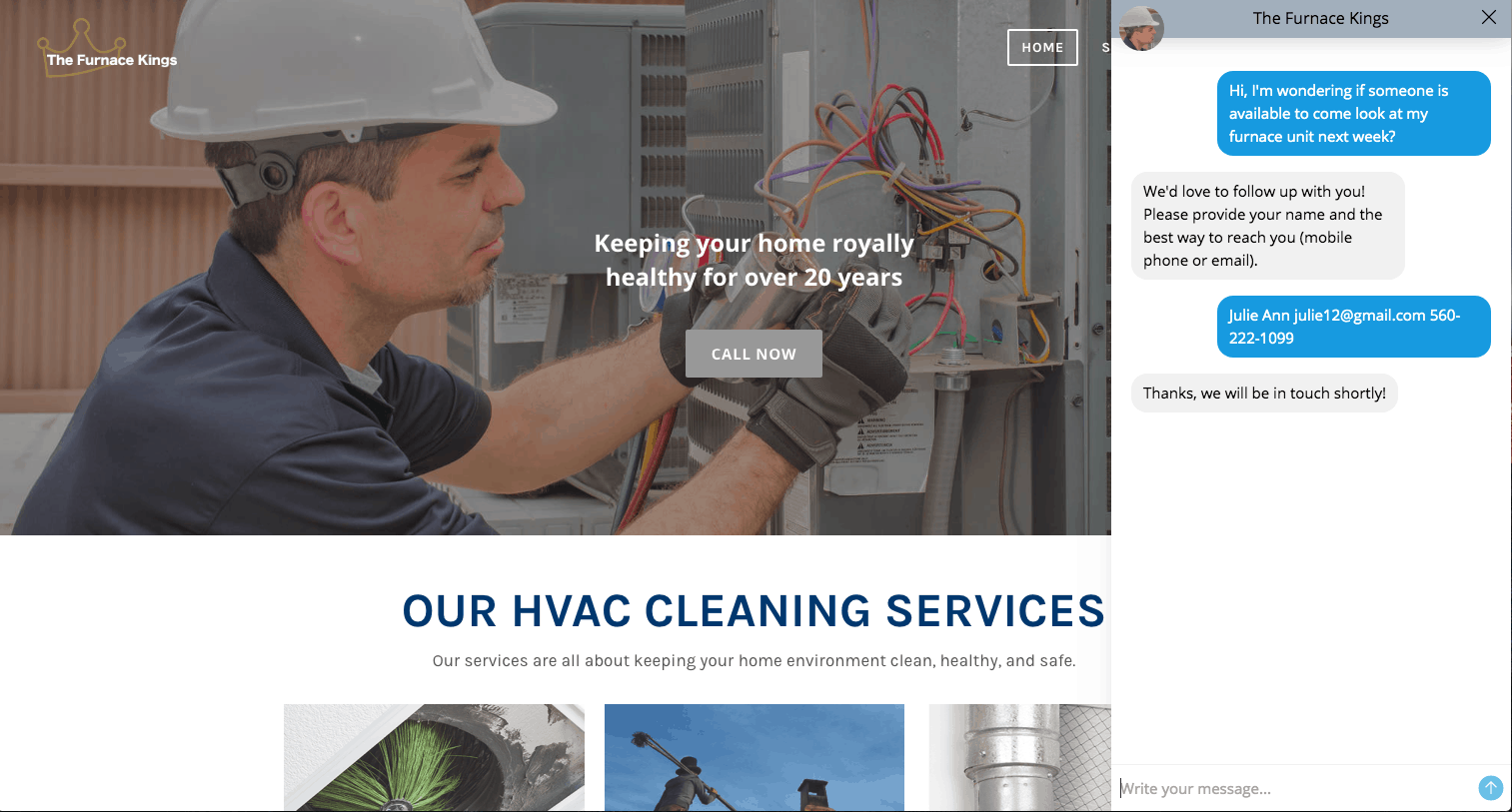 How Customer Service Chat Increases Sales
Webchat is still rare enough to provide a significant advantage over your competitors that don't offer the same service. If your agent is on hand at the moment a question arises, the wait time shifts to mere seconds over search or email inquiries. When customers can't find answers they're looking for and help is not available, they look elsewhere…to your competitors. 
When using webchat, you maximize productivity and save time not just for the customer, but for your company too. One web chat agent can cover multiple inquiries at the same time. With the answers at their fingertips, average web chat operators can deliver ultra fast answers in under a minute. Many operators can cope with up to 60 separate encounters per hour. 
Each chat dramatically increases the chances of closing a sale. The high rate of customers who need support while making online transactions makes chats the most effective tool available today for conversion to sale.
Addressing Customer Needs
For many people, the idea of making a phone call to ask for help is horrifying. Finding the right phone number, spending endless time navigating an automated system, waiting on interminable hold, and dealing with an operator who might be unfriendly or hard to understand is stressful and time-consuming. Webchat minimizes stress, effort, and inconvenience, making it the favorite choice for anyone who wants their interactions kept to a minimum and their problems solved super quickly. 
With online web chat, most questions are answered within the first minute. Customers get the answers they need and get on with their day.
What Our Customers Say About Broadly's Web Chat

Our customers love Web Chat. Here's what they have to say.
"We love Broadly and can definitely see how they help a business grow. We've connected with 80 new customers through their web chat feature in less than 2 months, and our reviews have jumped 31% in the same time period!" – Ed Sieber Sr., Glass Doctor of Charlotte
"If you're looking to grow your online presence and connect with more customers, Broadly is the way to do it. Their review process is easy and effective – in one month we've already seen a 35% increase in reviews on our Google listing. The chat box on our site helps us connect with leads and bring in new business. They've been a great partner for us!" – Melissa Thomas, Mr. Electric of Land O' Lakes
"We've been using Broadly for a year now and couldn't be happier! Broadly's software is very user-friendly, which makes it easy for our customers to provide us with feedback and leave reviews. We also love the chat service! It's efficient and allows us to offer our customers another way to communicate with us. Broadly has been a great fit for us!" – Renee Lucas, LCS Heating & Cooling.
Best Practices for Using Live Chat
Keeping response times down is a huge competitive advantage. Live interactive support at the touch of a button, with the fastest possible response times compared with any other format – phone, email, social media platforms – is rapidly becoming the standard all businesses need to meet to ensure their customers return time and time again. 
Here are some tips to maximize your web chat user experience:
The most effective way to create loyal customer relationships is to reduce customer effort. Putting your customer service chat link on each page in the same spot makes your virtual help desk easy to find anywhere on your site.
Customers expect to have all the relevant information at their fingertips, and when they can't find what they're looking for themselves, they want someone available to be able to point them in the right direction. 
Train your support team to be caring, supportive, able to work out a question which might not be asked clearly, and knowledgeable enough about your product to give relevant and rapid feedback easily. Roleplay different scenarios that may arise with strategies for coping with difficult situations and supply a robust knowledge base.
Optimizing all customer support materials for the mobile user makes sense, considering that more and more people are using their mobile phone for all aspects of online work than ever before – and the trend keeps growing, with more than 60% of customer support experiences sought through mobile devices.
Chatbots can answer Frequently Asked Questions (FAQ) to speed response times even more and provide links to handy tutorials.
Agents can focus on areas of expertise, and questions related to their expertise can be directed to support channels with the use of keywords or account identifiers for follow up. 
The Return on Investment (ROI) of Great Customer Service
Investing in good quality customer service may sound expensive. Is it really worth it? Research finds it is absolutely undeniable that customer service drives sales and revenue. 
Unhappy customers are costly. They call more often, make more demands, and are more likely to damage your brand by word of mouth. Even after your competition has lured them away, they may continue to make disparaging comments on social media. 
Providing good customer service is a no-brainer for business growth, and web chat tools enable a faster, more efficient experience.
The convenience factor is clear. With a single click your clients can open a web chat session. No wasted time on the phone or waiting for an email response. The person you need, the person trained to find answers, is -virtually- right there, in the webchat box, on your screen.
When your brand consistently offers superior customer service, most clients are prepared to spend a little extra on the product to ensure they will benefit from the convenience that comes with great service. If you're ready to grow your business and build lasting customer relationships, enhanced customer service with live chat software makes a huge difference!