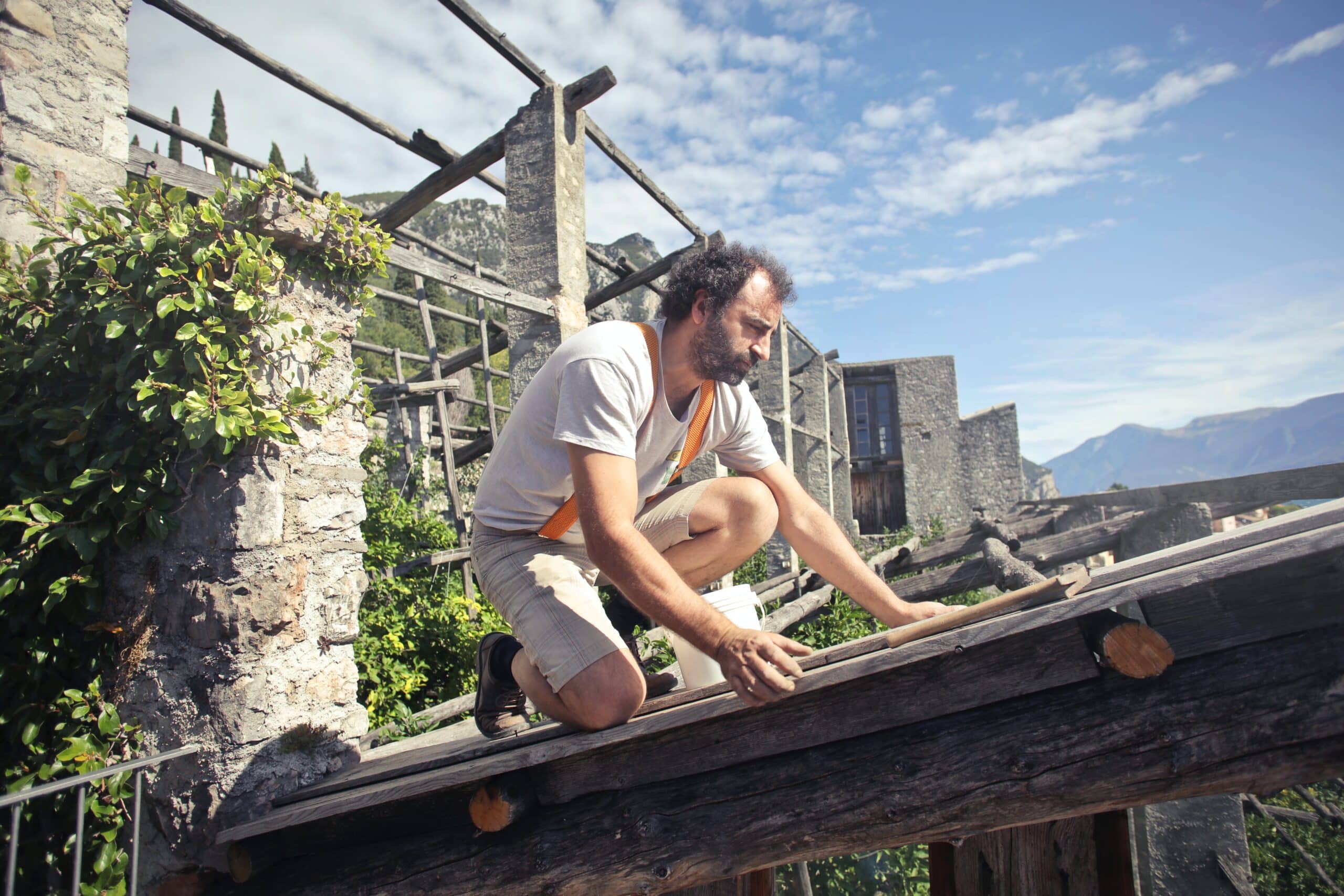 9 Tips for roofing email marketing
Roofing companies and contractors must be willing to explore all digital marketing strategies to make their business successful. Email marketing is an excellent tool for roofers who want to stay top-of-mind and get connected with qualified roofing leads and existing homeowners.
Small businesses use email newsletters to raise brand awareness, highlight exciting news, share referrals and build trust.
What is email marketing?
Email marketing campaigns are an effective way for businesses to communicate with their target audience. Many roofing businesses use email marketing newsletters to support seasonal marketing efforts, promote offers or make general announcements.
Email can also be used for end-to-end communications, like confirming new appointments and automatically requesting an online review when the job is done.
See what Broadly can do for your business in just 30 days
How do I promote my roofing company with email marketing?
Email marketing can support the growth of any business, especially residential and commercial roofing companies. A strong email marketing plan will leverage your company's database to reach existing and prospective customers.
Building a database is the first step. Emails can be captured through your website or via a paid service. Like many small businesses in the construction industry, you can use pay-per-lead (PPL) services to capture contact information or purchase a mailing list from a vendor. A CRM (customer relationship management) tool will help you store customer contact information.
A roofer can use email marketing to target potential customers with offers and showcase great reviews. Emails can also be used to follow up with customers who may need additional roofing services. Staying in touch with those who already know you do great work increases the likelihood that they'll hire you again or provide a referral.
Email marketing ideas for roofing contractors
Roofers use email marketing as an extension of their digital marketing efforts. To improve email marketing, roofing contractors should:
Choose a template
There are thousands of templates available that help you put your best foot forward. A template offers more than a pretty layout. They automatically use easy-to-read fonts and are responsive for different browsers and devices. Email templates are straightforward to use — you may not even need the help of a marketing agency to set up your first campaign.
Test subject lines
Open rates are easily influenced by the email subject line. Many email automation systems, such as MailChimp, will allow you to test different subject lines.
Personalize the messaging
Variable data fields in email campaigns tailor the email content for every recipient. Emails can be personalized to match the lead's first name with a customized introduction. Use these modifications to market different services to your target audiences, such as roof repairs or roof inspections.
Personalization can get highly targeted: You can send professional prospects offers for commercial building services and target homeowners with services for private residences.
Share announcements
Use email to let your leads and existing customers know about seasonal services, special offers, new blog posts and more. Email campaigns are a great way to humanize your business and celebrate professional growth, happy customers and other accomplishments.
Design a referral program
Referrals are a great way to connect with any business. An email encouraging existing customers to make a referral is a simple way to enhance local search engine optimization (SEO) strategies while supporting lead generation.
Request online reviews
Great work speaks for itself. Don't hesitate to ask your former customers for a testimonial or an online review to promote your work. Photos of quality workmanship can also be uploaded with a written review on your Google Business Profile (formerly Google My Business) and Facebook Business pages.
Share great testimonials
Leverage the best customer reviews in future email campaigns. Real-life testimonials can help prospective customers see and learn more about your quality of work.
Link to social media platforms
Use your email campaigns to grow your social media profiles. Templates often have spaces for businesses to link to common social media channels, including Facebook, Instagram, TikTok and YouTube.
Reach new markets
Paid lists make it possible to extend your marketing efforts to new markets. Though an email list may not have the most qualified candidates, raising awareness about your business in new areas is always crucial if you want to expand your roofing company.
Start your next email marketing campaign with Broadly
Whether you're looking to become the leader in your local roofing industry or simply trying to promote an offer for roof replacement, Broadly will take your online marketing campaigns to the next level. Broadly will show you how to use email to build a credible roofing marketing strategy, attract new customers, enhance SEO and develop a stronger community presence.
Adopt an email marketing strategy to connect with customers and qualified leads. Test the best lead-generation websites and apps to locate new customers and drive campaigns to raise awareness of your brand.
Want to see how Broadly can help drive an email marketing strategy for your roofing business?
See what Broadly can do for your business in just 30 days