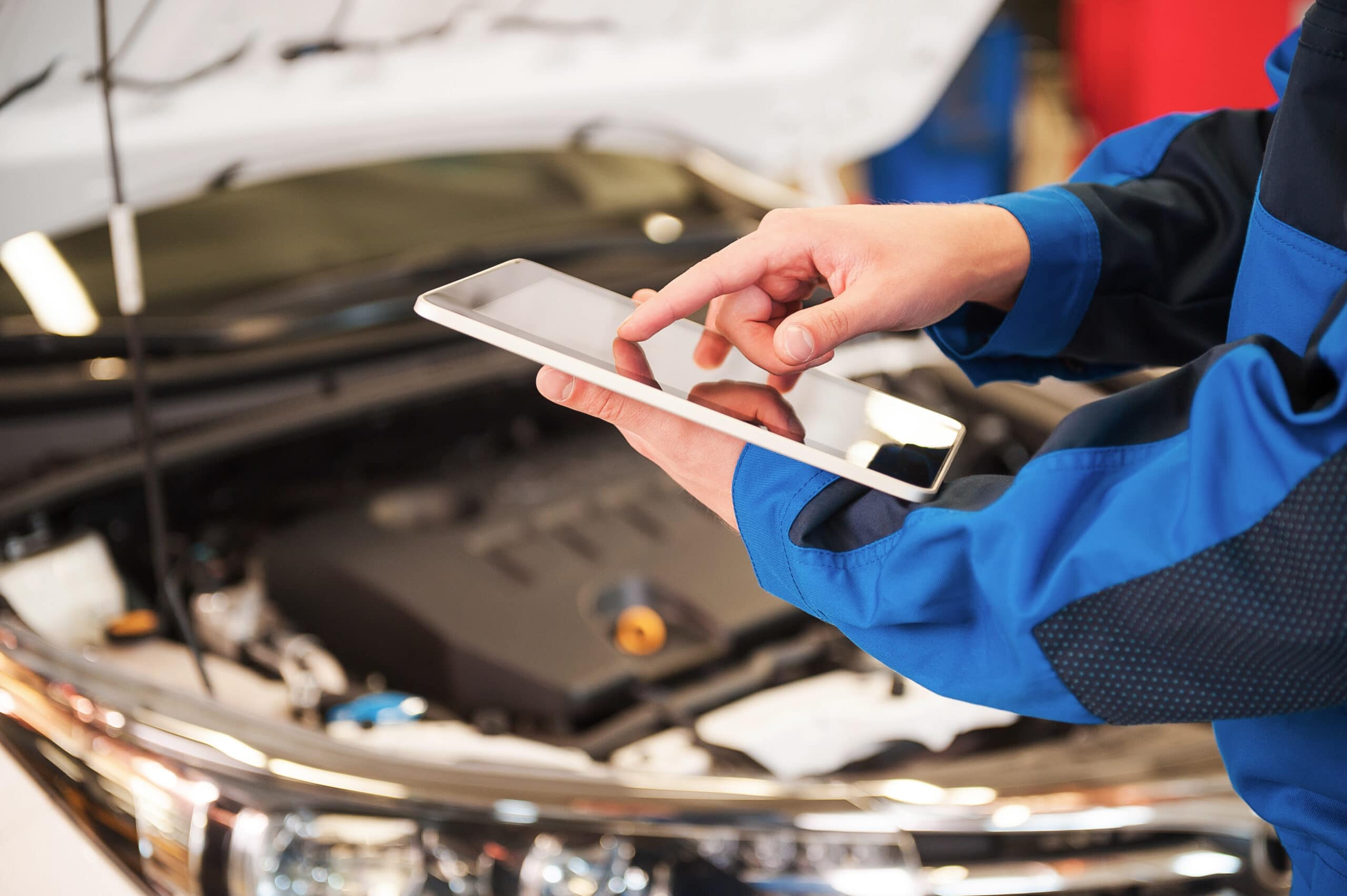 Best practices for Broadly text and email campaigns
Broadly's Campaign feature is designed to make it easy to create custom text and email campaigns that will engage and retain your customers. In a time when circumstances change quickly, we want to make sure you have an easy way to keep your customers in the loop. Campaigns are a great way to build your brand and create your legacy.
This does sound interesting, but you're hesitant — you don't want to be seen as one of those companies that send out spammy messages. Understandably so! We all have overflowing inboxes of messages we'll never open. The key question here is: What separates the messages we open from the ones that make us want to hit unsubscribe?
We've put together these best practices to help ensure that your messages are appreciated, not deleted, by your customers!
See what Broadly can do for your business in just 30 days
Decide on text vs. email campaigns
First things first, we need to decide what kind of campaign to send out. Text and email campaigns each have unique advantages that complement each other.
Email Campaigns are ideal for longer, more frequent communications. So, if you want to provide a monthly newsletter with in-depth insights to a group of loyal customers – an email campaign is 100% the way to go. Just imagine how long that text would be on your phone – not even the biggest industry nerd would want to read that!
We know it can be hard to stand out from the crowd when your message is one of many marketing emails in your customer's inbox. This is where text campaigns come in!
When you have an important reminder or too-good-to-miss promotion send it out as a quick text and get it straight to your customer. Broadly text campaigns have a limit of 320 characters to help you create an ideal reading experience. We recommend keeping your text campaigns around 160 characters, approximately 30-40 words. When it comes to text marketing, less has never been more!
Yes – sending someone a marketing message to the same place they communicate with their friends and family can be a risky business. But, don't worry, the Telephone Consumer Protection Act (TCPA) has you covered. To be in compliance you must have your customers opt-in to receiving text marketing messages from your business. Obtaining consent will ensure that nobody is caught off guard on their personal cell phone. This creates a better overall customer experience.
Build a targeted list of customers
The key to sending out an effective campaign is to identify your audience. Not all marketing messages should be sent to every past, present, or potential customer. These groups frequently have different interests and needs. For example, a quick update on a change in business hours would be very valuable to your regulars but would likely come across as spammy to someone that has never come into your business before.
To make creating a targeted customer list easier, Broadly Campaigns automatically allows you to filter by:
Recent Promoters
Recent Detractors
New Leads
For example, if you're looking to convert New Leads into paying customers, you can send a promotion using Campaigns to get them over the line!
Create quality content
If there's one thing almost all of us have in common it's that we are all bombarded with marketing messages. This makes it super important to create content that is relevant, interesting and adds value to your customers. Our advice? When writing a marketing message put yourself in your audience's shoes: Would they appreciate in-depth industry insights? Or would they prefer a quick maintenance reminder they can read at first glance?
Once you've figured out what your customers would appreciate, it's time to compose. Don't worry, it doesn't have to be the next great American novel. In fact, your customers will appreciate it if you focus on what matters to them – nobody likes reading pages of text in order to get to the good stuff.
Still feeling a little intimidated? Worry not! Broadly's Campaigns includes pre-populated templates that make it possible to send out a promotion or service reminder in just a few clicks.
Another piece to consider is that the more personalized the message, the more valued your customers will feel. Broadly Campaigns automatically inserts each contact's name into the salutation of your message to give it a personal touch! It's been shown that personalized emails have a 50% higher open rate than a generic email blast. Now that you've decided to take the plunge, why not do it right?
Test your Campaign
Once you've written a personalized message for your target customers, you're ready to send out your campaign. It may be tempting to click send — but wait! There's no going back! Be sure to test the campaign first. We suggest sending a Campaign to yourself before releasing it to a giant list of customers. Here are a few items to double-check when you test your campaign:
Are the images loading properly?
Do all the links and buttons take you to the right place?
Are there any grammar errors you may have missed?
Is all the customer's information correct?
Is your business information correct?
Gather feedback
Feedback can help you take the guesswork out of sending out campaigns. While instinctually you may know what your customers will appreciate, paying attention to their feedback can help you perfect your text and email marketing approach. It can be as simple as asking your customers if they saw the newsletter that month and what they thought of it. Or, if you send out a promotion, make sure to take note of how many people are coming in to take advantage of it.
Give thought to the frequency of your campaigns
One of the advantages of text and email marketing is that it is so flexible – you don't have to commit to a single message for a set period of time like for yellow pages, radio, or billboard advertising. However, getting marketing messages too often is cited as the main reason customers perceive marketing messages as spammy. To avoid being that business we recommend only sending a campaign if you have the information you know your customers will value.
If you're new to text and email marketing remember that less is more. Sending out a targeted message once a quarter will serve you far more than a general blast once a week. Some businesses strike their balance by sending out a monthly newsletter via email that includes promotions, business updates, and helps them stay top of mind on a regular basis. Then, you can leverage text email marketing for even more targeted outreach.
Special Note – We know that during the COVID-19 pandemic, circumstances change quickly and that you need to be able to communicate with your customers during this time. This is why we built this feature for you! However, we encourage you to resist the urge to send out a campaign each time your business hours change – your customers should be able to look that up on Google. Instead, wait for the dust to settle and send out an email highlighting how you're continuing to support your customers during this time.
Get some inspiration for ways to get started with email marketing by checking out our article 5 Ways Email Marketing Campaigns Can Help Engage and Retain Your Best Customers.
See what Broadly can do for your business in just 30 days