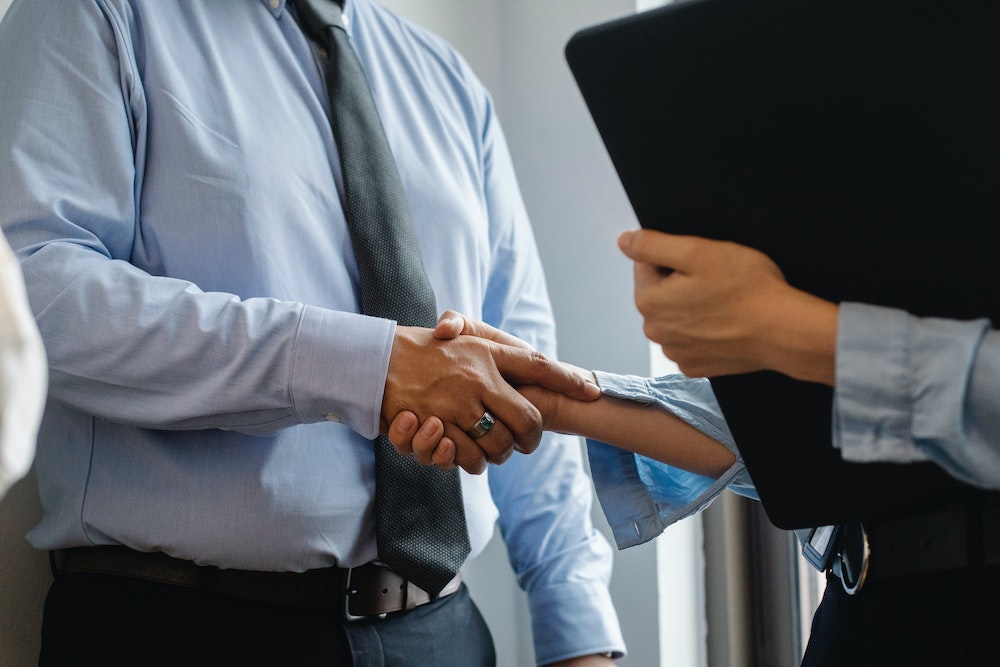 Never underestimate the power of lead generation for professional services
Lead generation is the process of attracting target customers and building interest to convert them into paying clients. Professional services firms rely on generating new leads to bring in new customers. Online tools can help you reach your target customer and generate high-quality leads.
The benefits of lead gen for professional services
High-quality leads can become high-value customers and will help you grow your business. 
You may initially target a potential client base, and over time, notice engagement from potential clients outside of your defined range. By watching these trends, you can adjust and expand your target markets for lead generation activities.
If you continually create quality content, industry professionals will notice your brand and help establish your credibility. You may form a relationship with a non-competing business that features you on their blog or website, and this kind of opportunity expands your reach to their customer base. 
See what Broadly can do for your business in just 30 days
Effective lead generation solutions for professional services
Lead generation has shifted from word-of-mouth referrals to the Internet, but building trust with potential clients and establishing your business as an authority are still vital components. 
Search engine optimization (SEO)
Typically, a person searching the Internet will click on links on the first page of search results, so you want your professional services website to rank near the top. SEO can help boost your position on a search engine result page (SERP) to increase your website traffic. 
SEO is a multifaceted strategy involving website structure and content to establish you as a reliable authority in your industry. 
Pay-per-click (PPC) advertising
You can pay to appear in SERPs for specific relevant keywords, and you'll be charged each time a person clicks on your link. PPC links can provide high-quality leads since prospective clients are searching for particular solutions, so they are already interested in the type of service you provide. 
Generate leads from your website
Optimize your website homepage, so new clients clearly understand how you provide value or solve their problems and then easily request a proposal. Collect information such as name, email and phone number so you can follow up with leads. 
Live chat is an increasingly popular feature since it allows users to get real-time answers while visiting your site and provides another opportunity to collect visitor information. 
Create content
The more high-value content you produce, the more potential customers can see the depth of your knowledge. Your content marketing strategy can span multiple platforms and work together to demonstrate your expertise across the Internet. 
Social media
Make valuable connections online. A solid social media presence can familiarize potential clients with your business. Share your content on social media sites such as Facebook and LinkedIn to drive more traffic to your site. 
Customers might get to know you over social media, and then you'll come to mind when they need your services. Link your social media sites on your website, so it's easy for new customers to find you. 
Webinars
Offer a free webinar that requires participants to register to attend. Since you are collecting lead information, you want to provide something of value to attendees and not just present a sales pitch. Hosting an educational webinar can build trust and demonstrate how you can help solve a customer's pain points.
Online marketing videos
A testimonial from a client or informational content on how to solve a problem can help you connect with potential clients and convert them into leads.
White papers or e-books
White papers and e-books help strengthen your online presence and establish your reputation as an authority. You can offer them for free with registration on your website as a way to generate more leads. 
E-newsletter 
Email marketing is an effective tool for a lead generation campaign that simultaneously establishes your expertise over time. Put a registration link to your free newsletter on your website. The better your content, the more potential clients will sign up to receive your newsletter. 
How can my firm implement lead generation tactics?
Demonstrate your expertise through online content on social media, blog posts and videos. You can make some of this information freely available, but consider making some gated content, so people need to register with their name and email address to access it. You get a lead, and your site visitor gets an informational white paper or e-book. 
Define your target audience and develop a content strategy
The first step in creating a lead generation strategy is to define your target audience. Determine the problem you solve for your clients and understand what sets you apart from your competitors. 
Once you clearly communicate what you offer, you can create informational content or offer a promotion or sales incentive to convert leads into paying customers.
Keep your database accurate and organized 
Make sure you have current names, emails and phone numbers of qualified leads you can contact to promote your services. 
Track your metrics
Track the number of new leads from a campaign and site visits to determine the conversion rate. Compare your outcomes with your initial goals, then reassess your digital marketing strategy as your business grows.
Start your lead generation journey with Broadly
Broadly can help simplify the lead generation process. We work with small businesses just like yours to strengthen their online presence and grow their business. 
Our comprehensive and affordable solutions will help enhance your customer experience, drive operational efficiencies, and improve your online reputation. 
See what Broadly can do for your business in just 30 days