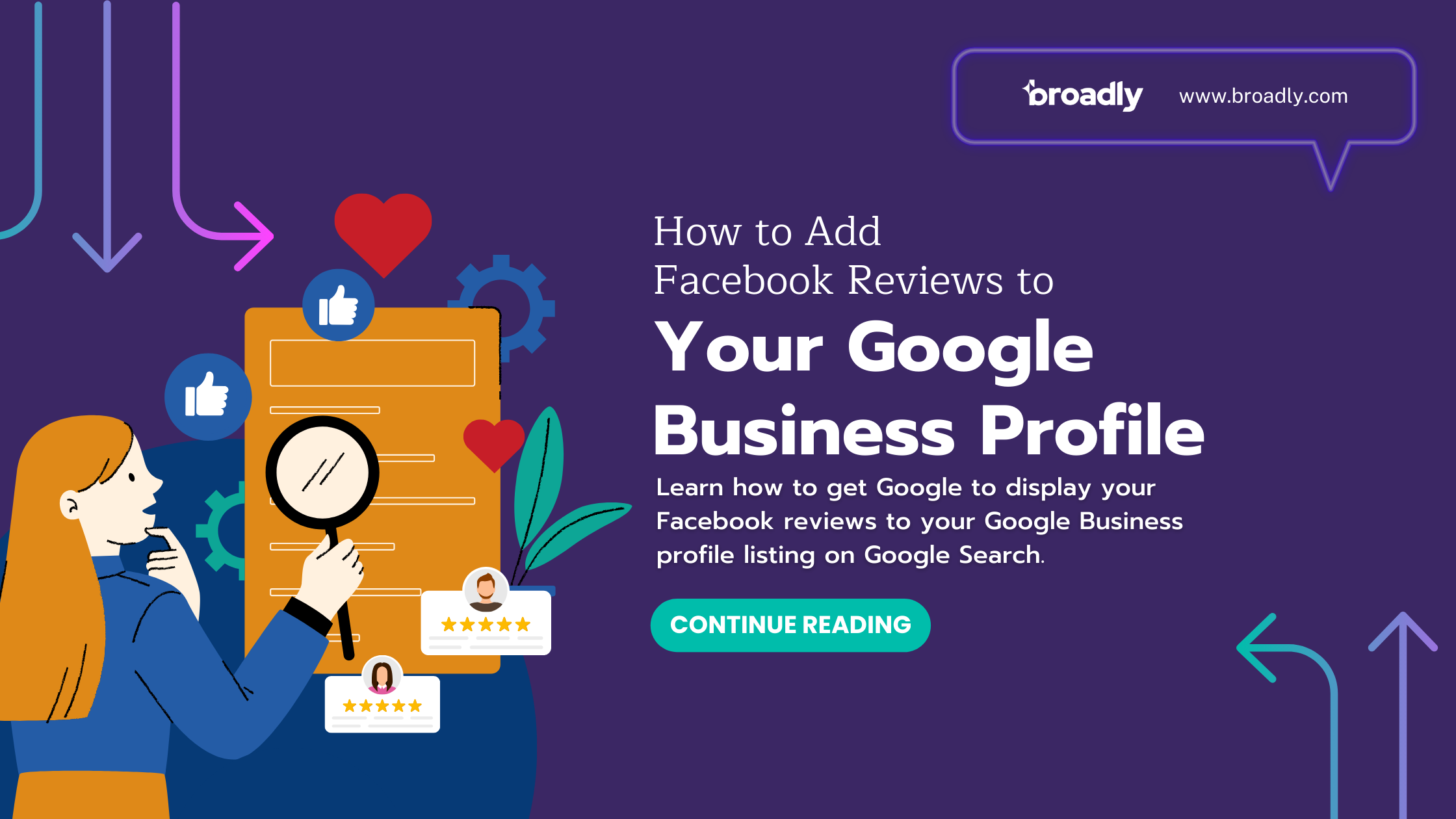 How to Add Facebook Reviews to Your Google Business Profile
Online reviews from influential places like Google and Facebook wield tremendous power when it comes to influencing consumer decisions. They can either help your business succeed or make things really tough. That's why it's important to look after your online reputation and bolster it by cross-promoting reviews from different platforms.
In this article, we'll talk about how online reviews can impact your business and show you how to add Facebook reviews to your Google Business Profile.
Key Takeaways
Reviews on sites like Google and Facebook really matter when people decide to buy something or use a service. It's important to keep them positive and manage them well.
When you show good reviews on different websites, it helps convince people to trust your business more.
To encourage Google to put Facebook reviews on your Business Profile, you can add special information known as "LocalBusiness Schema" to your website with a little coding magic.
Free Guide: How To Optimize Your Google Business Profile
Why Online Reviews Matter for Local Businesses
Before we talk about adding Facebook reviews to your Google Business Profile (GBP), let's highlight why online reviews are important for local businesses.
Reviews are like digital word-of-mouth recommendations, telling people what they think about the things you sell or services you provide. Good reviews can bring in new customers, but bad ones can make them steer clear. So, it's important to make sure your business looks good on the most influential platforms found online, like Google and Facebook.
Boost Your Business by Sharing Reviews from Various Places
Cross-promoting reviews from various platforms can amplify your online presence and build trust with potential customers. When people see consistent positive feedback about your business across several websites, it reinforces the notion that you are a respected and well-established business.
One effective way to cross-promote your hard-earned star power is by displaying Facebook reviews on your Google Business Profile.
How Facebook Reviews Are Displayed on Google Business Profile Listings
GBP listings provide valuable information about local businesses through the sidebar knowledge graph results. This information is displayed according to your profile and Google's algorithm. Facebook reviews and feedback from other sites can be found listed under "Reviews from the Web" on your Google Business Profile, as shown below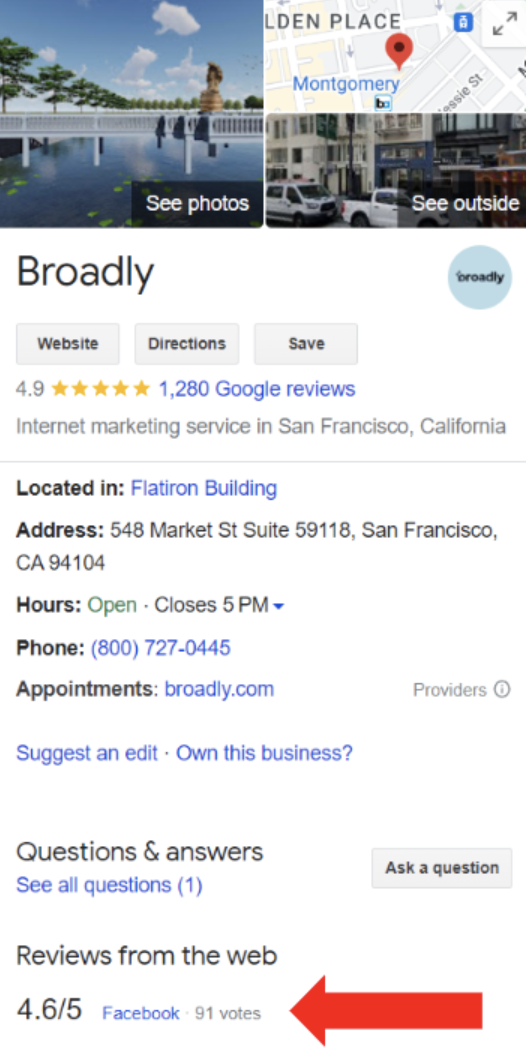 Now, you might be asking, "How do I get Facebook reviews to show up on my Google Business Profile?" While you cannot directly link Google Business profiles to Facebook pages, there are ways you can make it easier for Google's algorithm to pick up Facebook reviews for your business.
How to Get Google to Display Facebook Reviews on Your Google Business Profile
While there is no direct way to add Facebook reviews to your GBP, the good thing is that Google Business Profile can automatically fill in your social media profiles if they are relatively prominent (Google). However, the downside is that this process can be a bit slow, and you might have to give it a little push.
One effective strategy is to add LocalBusiness Schema to your website. This structured data markup helps search engines understand your business information better, leading to improved search results and increased visibility. Here's how to do it:
Step 1: Add LocalBusiness Schema to Your Website
Google and other search engines use structured data to gain a deeper understanding of the content on your website. By adding LocalBusiness Schema, you provide specific information about your business that search engines can use to display rich snippets in search results. This structured data can include details like your business name, address, phone number, operating hours, and more.
To get started, visit Google's official documentation on structured data for local businesses. This resource provides step-by-step guidance on implementing LocalBusiness Schema on your website.
2. Include Social URLs in the Schema with 'SameAs' Property
In addition to basic business information, you can further enhance your efforts by including social media profiles in your LocalBusiness Schema. This is done using the SameAs property, which tells search engines that your website and social media profiles are related.
By adding your social media URLs to the schema, you create a connection between your website and your social presence. This not only helps search engines understand your online footprint but also enables users to easily find and connect with your business on social platforms.
To implement this, refer to the documentation on the 'SameAs' property. It provides detailed information on how to include social URLs in your structured data.
Here's an example of how SameAs schema might look in JSON format: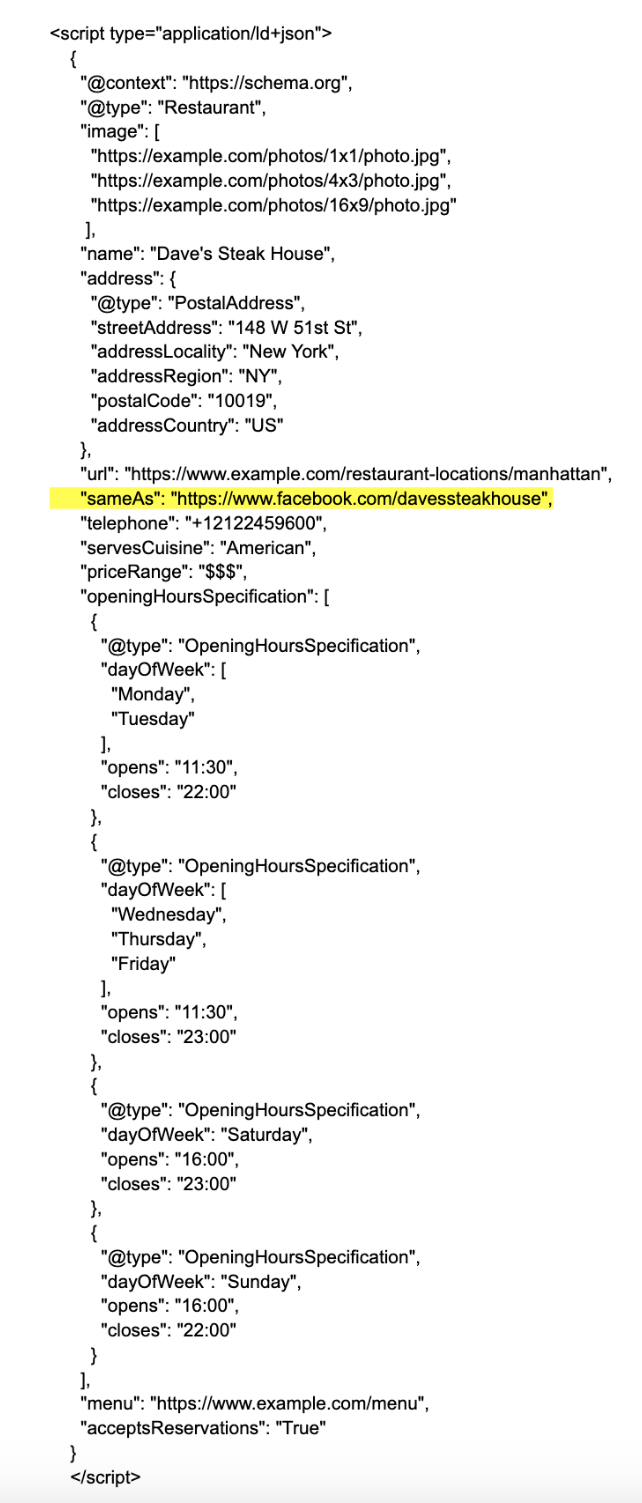 To create your own local business schema, you can use this generator tool.
By following these steps, you can increase the chances of Google displaying your Facebook reviews on your Google Business Profile.
How Broadly Can Help
At Broadly, we understand how important it is for local businesses to maintain a good public image. Our easy-to-use app can assist you in collecting and promoting reviews from prominent and influential platforms while providing you with the tools you need to connect with your customers.
See what Broadly can do for your business in just 30 days by starting your FREE trial today! 
See what Broadly can do for your business in just 30 days