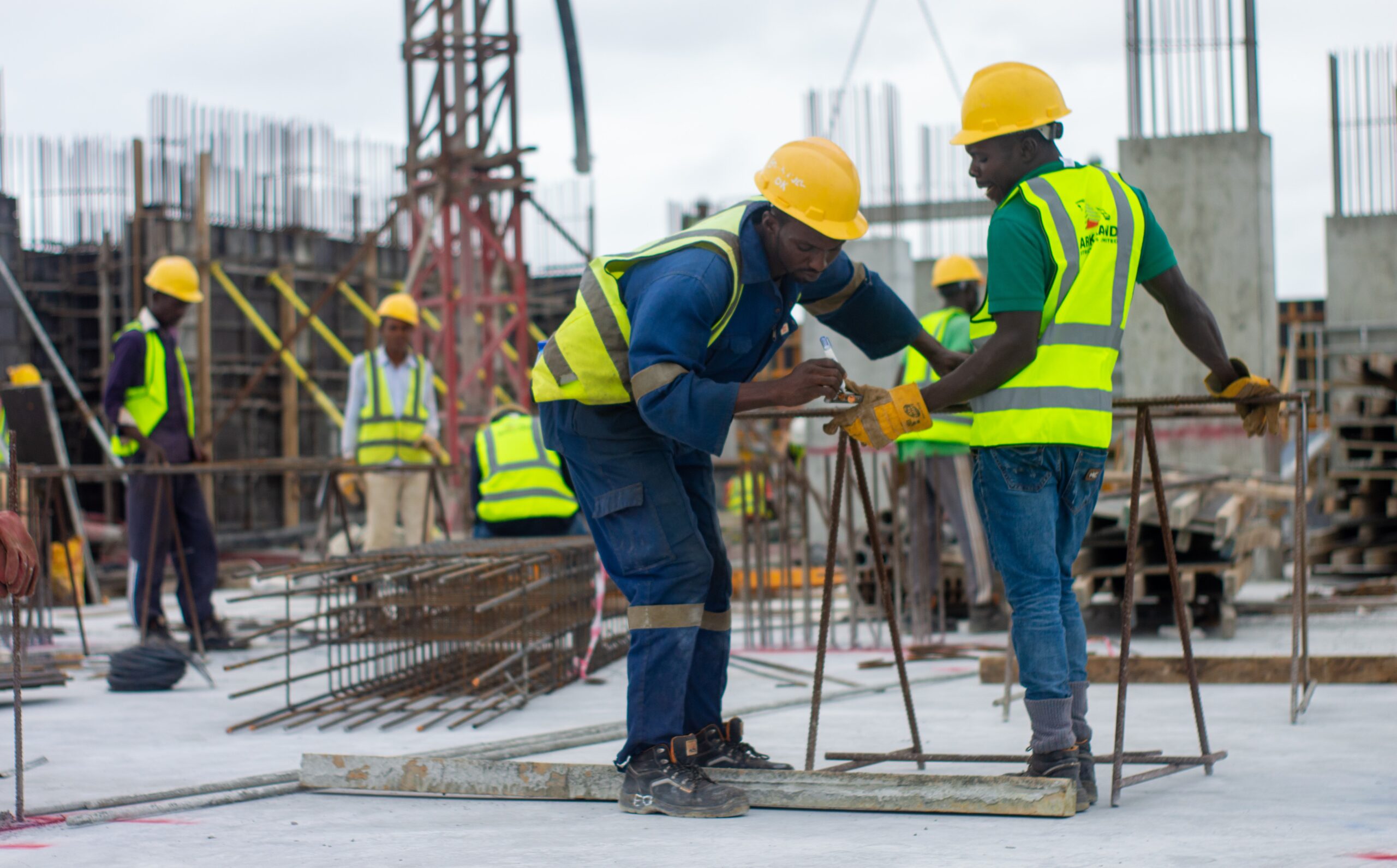 The complete guide to remodeling marketing
Remodeling contractors are in demand as customer home improvement needs are constantly shifting. Offering an array of services and a great customer experience is important, but that's simply not enough. Using various marketing strategies can take your remodeling business to the next level and help you gain new customers.
Below are tips to help you market your remodeling services and reach more potential customers.
Importance of creating an online presence for your remodeling company
There is more than one home remodeling company in your service area that can do a remodeling job. What can you do to stand out? One way to differentiate from the competition in the remodeling industry is to create an online presence. You can get more qualified leads for new business by building online brand awareness.
Look at the strategies below to get marketing ideas for your remodeling company.
See what Broadly can do for your business in just 30 days
Remodeling business marketing strategies
What's great about the remodeling industry is that homeowners often get tired of how their houses look, or have home improvement needs that require not just repairs, but an entire renovation.
Your remodeling company should be the first that comes to their mind or the top of the online search results. Below are some ways to build a successful online presence through digital marketing without hiring costly lead generation companies or marketing agencies.
Mobile-friendly website
Building a website that is high quality and up-to-date can go a long way in helping with lead generation for your remodeling company. Your remodeling company website should include:
Company name
Pricing for basic services
Option to request a quote or schedule a consultation
Contact information, such as phone number and email address
Answers to frequently asked questions about your company and service offerings
Website design and hosting a website may come with a monthly fee, but it's worth every penny if you can get a few new customers every month.
Blogging
Developing search engine optimization (SEO) content marketing strategies like blogging or video blogging is a way to build a community of followers and subscribers that convert into customers or referrals.
Featuring content like do-it-yourself (DIY) instructions for home improvement or how-to hacks can bring potential customers to your site. If they discover your blog when searching for DIY tips, you will be the one they trust and call in the future.
Social media marketing
Generating leads by posting content like the before-and-after of remodeling projects on social media platforms is a good start for branding.
However, getting leads through social media advertising on Instagram, Facebook and even LinkedIn or TikTok is where you can really garner interest in your business that turns into conversions — especially if you target the right audience in your service area.
Local SEO
Local SEO is a marketing strategy for getting leads in your service area and immediate community. Local services ads drive potential new business to a landing page that encourages them to book or request a quote.
This strategy typically provides more qualified leads through pay-per-click (PPC) advertising programs on social media, review websites like Yelp, or even Google Local Services. If done right, local SEO content shows up on the first results page of search engines for customers in your service area.
Your local SEO content and advertising campaign should encourage customers to take action immediately by calling you or scheduling your services when they see your ad on search engine results.
Google Business Profile
A business page or business profile on search engine platforms, such as Google or Bing, can help small companies build brand trust as you gain testimonials and market your service business. Also, maintaining your Google Business Profile keeps potential local business clients up to date about new promotions and offerings as your company grows.
SMS marketing
Advertising your remodeling company via SMS marketing and text messages has been proven to be one of the more successful marketing strategies compared to email marketing or traditional social media content. Put together your best promotion in a brief message, so new customers or current clients can take advantage of your quality remodeling services.
Email marketing
You've been collecting email addresses through transactions or third-party platforms that recommend your service business, but what can you do with them?
Email marketing is a marketing strategy that could get certain customers to request a quote or schedule service without a phone call because you're marketing straight to their inbox. Customers can take action inside the email campaigns with call-to-action (CTA) buttons that tell them precisely what they can do next to reach your company.
Maintaining strong relationships with customers
Strong relationships are essential to the growth of your small business. Online marketing cannot be the only way to maintain customers. Utilize a variety of touch points like phone calls, in-person consultations and virtual meetings to make sales, keep customers returning and positive reviews coming in.
The importance of customer retention
Keeping existing customers is just as important as acquiring new ones. Customer retention is a part of the marketing system that is not solely done online. It requires the business owner to take an interest in the customer's needs and feedback.
Online reviews
Online reviews, also known as testimonials, can be positive or negative. The hope is that your service and remodeling project work are completed to the customer's satisfaction so you get a glowing review for the rest of the internet to see. These home service company reviews can be found almost anywhere you have a business profile and can be considered word-of-mouth referrals.
Web Chat
Have you considered adding a chatbot or Web Chat service to your website? These are convenient ways to deliver customer service to your customers 24/7. They can provide automated customer support, answer questions using AI and cut down on unqualified leads. These additions to your marketing system will help you get more customers through the door without saying a word.
Online advertising for your remodeling business
As mentioned earlier, online advertising through search engines or social media can transform how potential customers see your business and take the next step to schedule home remodeling services.
Google Ads
Advertising on Google using content optimized for local SEO can drive new customers to your website. This advertising strategy should include your phone number so potential customers can reach you directly to get a quote or schedule services.
Facebook Ads
Advertising on Facebook, Instagram or WhatsApp can take your online advertising to the next level. In some instances, you can sell services directly and customers can schedule and make payment without going to your website.
Remodeling marketing FAQ
How do I generate more remodeling leads?
You could hire a lead generation service or marketing services agency, however, you can also take some time to develop a marketing strategy with help from Broadly and use our email marketing tips to determine the best fit for your company. Your marketing ideas matter because you know your business' customers best.
How do I improve my remodeling business's reputation?
Improve your remodeling company's reputation by creating an online presence that includes a website, Google Business Profile and social media profiles.
Where should remodeling companies advertise online?
Depending on the plan for your marketing efforts, you can advertise your remodeling company through Google Ads pay-per-click (PPC) ads program or Facebook's online ad platforms.
Grow your remodeling business with Broadly
Running a marketing campaign as a small business owner may seem overwhelming, but it's possible. Broadly has many tools that can help. As long as homeowners want to make changes to their property, big or small, remodeling contractors' marketing efforts will be worth it. 
See what Broadly can do for your business in just 30 days