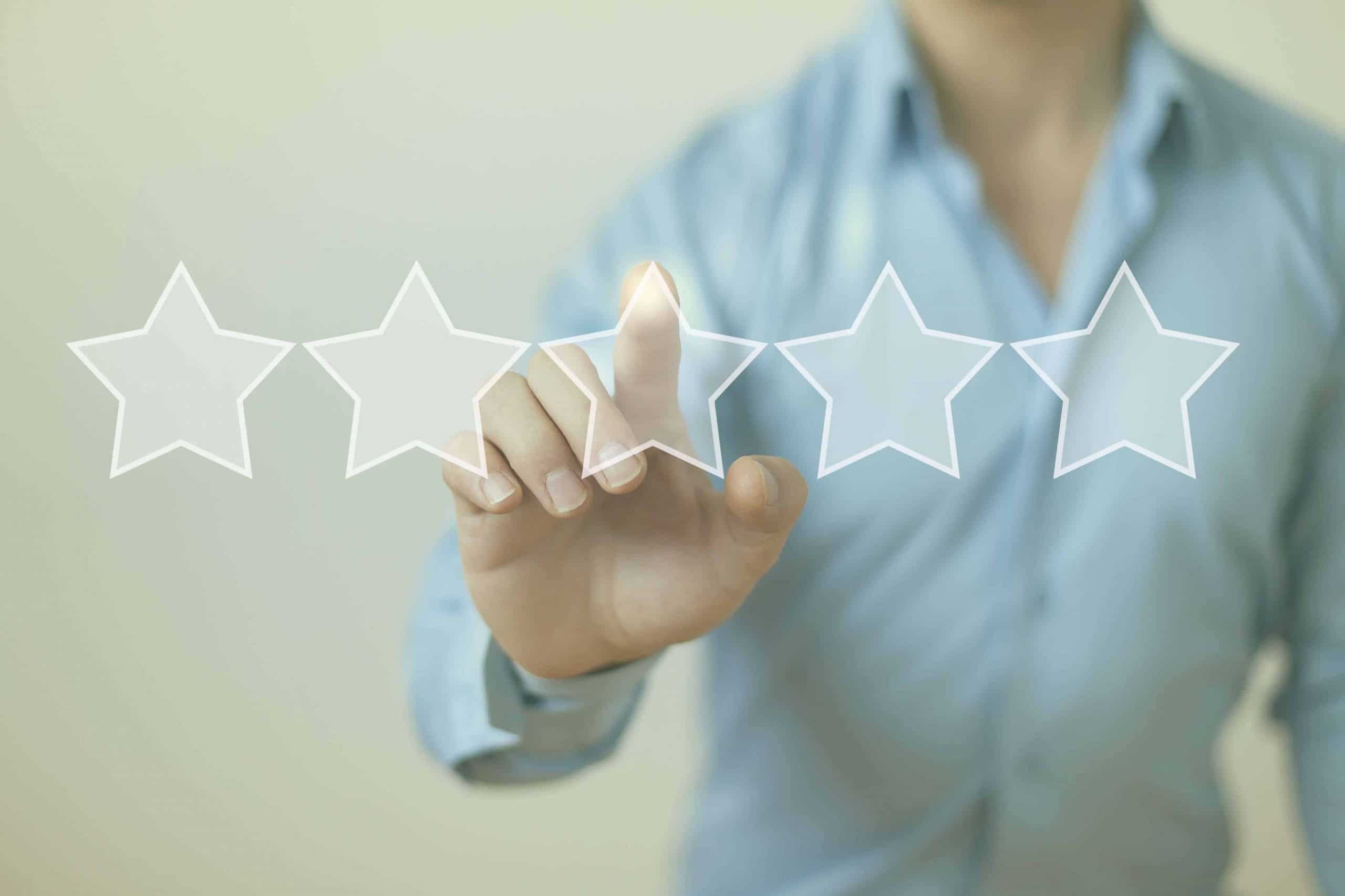 5-Star photo documentation
This post was contributed by our friends at CompanyCam. 
Giving your customers a 5-star experience involves anticipating their needs and solving problems they didn't even know they were having. Photo documentation may seem like a bland, area without a lot of room to exceed customer expectations,  but if you do it well, this is an area where you can "wow" your customers and differentiate yourself from the competition. 
So, how can you make something like photo documentation a mind-blowing, five-star experience? 
Take photos early & often
Start taking photos the very first time you are on the site doing a bid. Not only will these original site photos help you with labor and material estimates, but they provide a scope of the condition of the property before your crews ever set foot on site. Make sure to take photos of any visible damage anywhere on the property to avoid claims and disputes down the line.
Take more than you think you'll need
Less is NOT more when it comes to photo documentation. More is more. It's always the photo that you don't think you'll need that ends up being the most important one. With unlimited cloud storage from CompanyCam, you'll never have to worry about running out of space for more photos, so snap away. 
Capture the little things, including the rotted fascia on a roof or the exact way a customer had their lawn gnomes set up before you had to move them. Make sure you can put everything back exactly the way you found it or better. Be able to show insurance and your clients exactly why and when extra work may have been necessary to complete the job to safe and quality standards.
As the saying goes, a picture is worth a thousand words. Sharing photos with clients, project managers, subcontractors and co-workers keeps everyone up-to-date on project progress with few words needed. Additionally, if problems do arise, instantaneously share photos instead of making your boss come out to the site. Avoid communication errors with visual references to the exact issue you are solving for. 
Educate, Educate, Educate
If you are taking quality photos at every stage of the job, it will be easier for you   to educate your customer if additional work is required. Perhaps you were just supposed to repaint, but you found mold on the drywall – you'd want to solve the mold issue before you painted. Capturing photos of the mold damage to show the customer helps educate them when extra steps are necessary, and on how the process should work in general. Give them the peace of mind that you are doing everything with transparency.
Let the results do the talking 
Why are you not showing off the great work that your company is doing? Sure you can snap a photo of a finished project and it will look nice. Do you have the before photo so people can compare the transformation you provided? If you are making photo documentation a part of your daily process, you won't have to worry about finding the perfect photo of how it looked before you started work on it. You'll already have plenty of those pictures, so you can get to marketing with transformational photos right away.
No one loves to have insurance adjusters and supplementers involved, but when there has been major damage to a property, getting those claims paid out in a timely matter is of the utmost importance. Photo documentation is the key to getting claims paid. The more photos you have to document all the areas of damage, the stronger your case will be. Make sure you have a file full of photos so you get 100% of your claim in record speed. 
How CompanyCam helps make photo documentation easy
CompanyCam was specifically designed to help companies like yours take and manage photos extremely easily. 
Storage: CompanyCam offers unlimited cloud storage to all of our customers. This means you never have to worry about running out of space or paying to upgrade for more room. But we don't stop there. We also handle the photo uploading automatically so nobody has to worry about sending photos anywhere or spending a bunch of time manually uploading all your pictures from the day.
Organization: When CompanyCam uploads your photos for you, it automatically tags it with a location and adds it to the right job. Since photos are tracked to the job, you'll never have to dig through a long list of folders to find the right one. It's also super easy to go back and see all the photos for a job with our Project Timelines.
If you need to generate reports, we've made that a breeze as well. In fact our customers often tell us that our reports are their favorite feature. 
Communication: CompanyCam instantly syncs the photos you take across your entire team so anyone can access them whenever they need to. If someone in the office needs to check in on a project or if someone in the field needs to show a photo to a homeowner, it can be done in a matter of seconds on their phone. Nobody will ever need to send or ask for a photo again.
But that's not the only way CompanyCam helps your teams communicate. We also make it easy to draw on, annotate, and comment on your photos. Since these photos are automatically synced across your team, everyone can see all the information you've included.
Bonus: Marketing: These photos can work great in your marketing efforts. To help our customers do that even easier, we built a Before & After feature into our app. This feature pairs a before picture and after picture together and makes it super simple to show off the transformation you created.
A five-star customer experience needs to be five-star at every step in the process, including how your team is handles the-day-to-day task of photo documentation.  Don't miss out on an opportunity to wow your customers and set yourself apart by doing this piece better than anyone else.
To get a free 30-day trial of CompanyCam, visit https://companycam.com/broadly.
See what Broadly can do for your business in just 30 days