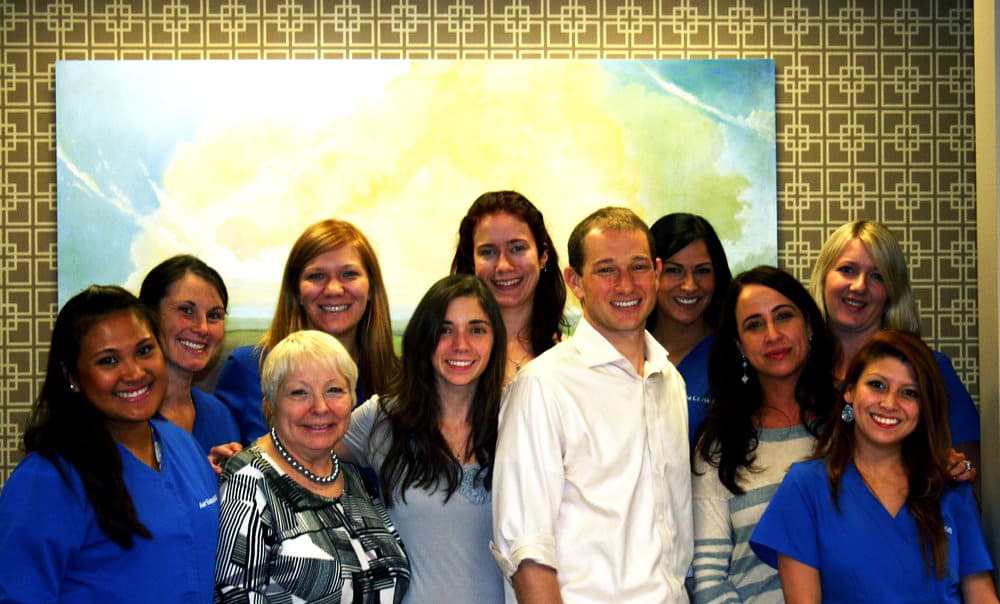 Broadly Q&A: Strobel Dentistry
Broadly Q&A features our small business partners. This week, we are featuring our conversation with Jess Pirotte of Strobel Dentistry:
Tell us about Strobel Dentistry. What makes your practice special?
We've been in the same building in downtown Chicago since 1932. Our practice was founded by Gregory Strobel, Sr., a veteran of WWII. When he went off to war, the building owners held his office suite for free until he returned. Three generations of Strobels have run the practice here. We are committed to compassionate and honest dentistry.
How does Strobel Dentistry attract new patients?
Historically, we've attracted new patients mostly by word of mouth. We have a large base of patient referrals, which is great. We support and show appreciation to patients when they send referrals our way.
What are some of the new things you're trying to market your practice?
The main focus over the past couple of years has been optimizing our online presence. We publish a monthly blog, and we are active on Facebook, Twitter, and Google+. Our team leverages Google AdWords, SEO, and also work with Broadly. We focus on getting information out there about our practice, ensure that it's accurate, and focus on patient education. The team also strives to make the information interesting and interactive
How do online reviews play a role in your marketing strategy?
Online reviews are more important than paid advertising by far, because reviews drive how people make decisions these days. I know that, in my own life, I will rarely do anything without that validation from a review. Online reviews and search are an increasing referral source of new patients for our practice.
What have you learned about your patients through the Broadly program?
We are always looking to learn more about our patient experience, and we are incredibly fortunate that 99% of the reviews that we get are very good. However, (very) occasionally, we get a review that communicates a bad patient experience. We jump on that to find out what went wrong, and determine what we can do better.
How do you know that Broadly is working?
Broadly has been really successful in getting our patients to respond. We have worked with a couple companies before, and Broadly has been the most effective. We track how our new patients find us – as visitors to our site, clicks on our ads, and more. Most often, when new patients call us, they reference our great reviews on both Google and Yelp.
See what Broadly can do for your business in just 30 days