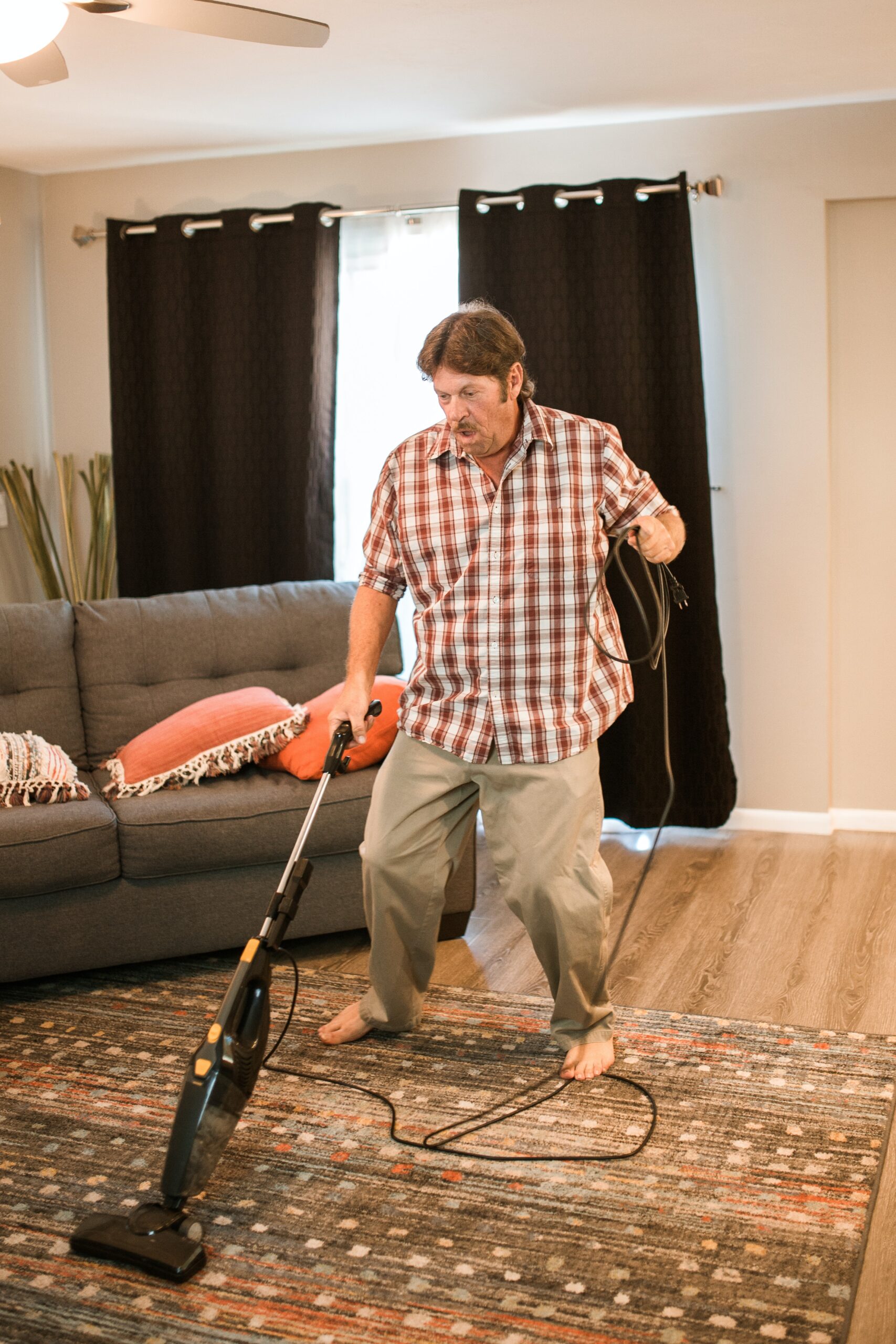 Carpet cleaning advertising ideas to generate more leads
Take your carpet cleaning business to the next level with a marketing and lead generation strategy. As you design your marketing plan, consider how to reach your target audience and set conversion goals.
Whether you run a sole proprietorship or are expanding a carpet cleaning franchise, finding new customers doesn't have to be complicated. Homeowners and businesses alike use professional carpet cleaning services. Therefore, trustworthy, reputable carpet cleaners can easily grow their business.
A thoughtful approach to digital marketing makes it possible to convert leads into new customers.
See what Broadly can do for your business in just 30 days
How can you promote a carpet cleaning business?
A comprehensive carpet cleaning marketing strategy leverages online marketing tactics as much as it relies on word-of-mouth and direct mail. Business owners can use digital strategies to raise awareness of carpet cleaning services, provide incentives to prospective customers and showcase testimonials in the service areas.
Develop a brand
A strong brand and positioning statement will set your carpet cleaning business apart from the competitors. It's important to build a brand that reflects your services.
Consistency in branding is important to define before you invest in marketing and advertising tactics, but once you have your branding in order, you may find that your marketing plan falls into place.
Create a website
An online presence is critical for service-related businesses. Carpet cleaning companies should always have a professional website to build credibility. The best websites are responsive, easy-to-use and include simple lead generation forms so new customers can easily request a quote or more information.
Carpet cleaning website templates are also useful for start-ups. Templates make it easier to design an online presence and quickly get started with lead generation.
Identify your target market and generate quality leads
Choosing your audience is the first step towards defining your target market. Carpet cleaning companies may decide to target homeowners, businesses or both. Ideally, you should outline communications to reach any potential customer base.
Once you have a growing list of customers or prospective clients, commit to a formal lead management strategy. Organizing your customer contact information, location and lead sources makes it easier to prioritize marketing channels and grow your carpet cleaning business.
Claim your Google Business Profile
Building business pages on all search engines is important. Amongst these, Google Business Profile (formerly Google My Business) is the most widely used and respected. When you register, customers and prospects will easily find your website, phone number and other contact information, Google reviews and sales offers. Your business listing will also appear in Google Maps, which helps if you have a brick-and-mortar storefront for your carpet cleaners.
Invest in pay-per-click (PPC) ads
Pay-per-click (PPC) advertising raises awareness for your carpet cleaning business and makes it easier to build your business in a competitive market. Ads can increase awareness of services or promote offers. You can optimize marketing campaigns for geography or to reach niche audiences. Search and display campaigns require keyword research, but can be designed to find new business on search engines, such as Google Ads, as well as social media platforms such as Facebook Business.
Request reviews
Don't be reluctant to ask for online reviews! Often, your existing customers will be thrilled to leave public feedback about their experience. Positive reviews serve as testimonials. Not only do they help you build a strong, reputable brand, but they also support a digital marketing strategy.
Offer a referral program
Dedicated referral programs make it easier to use your existing customer base to generate leads for your carpet cleaning business. Positive testimonials, public reviews and referrals help businesses showcase credibility and bolster brand awareness. Develop a referral program for your existing customers and let your positive reputation and work ethic build your business.
Create content for social media
A strategic content creation strategy can set any small business apart. On social media platforms such as Facebook, TikTok, Instagram and LinkedIn, content can build brand recognition and build community. You can share cleaning offers, collect reviews and reach new customers through social media.
Content strategy doesn't stop with social media. Growing companies that know where to reach their target audience may also want to produce a podcast, create videos for YouTube or blog to share insights about the business.
Invest in SEO
Search engine optimization (SEO) will help your business build a strong organic search presence. Carpet cleaning companies should leverage SEO and content marketing strategies to build brand awareness for services in targeted geographies. Dedicated SEO efforts help optimize performance in Google search. Paired with digital strategies, local SEO content will help your company reach specific target audiences.
Can carpet cleaning become profitable with marketing?
Marketing can help professional carpet cleaning companies can soar their profitability. Developing a strong, reputable brand is the most important step to business growth. Targeting different audiences also makes it possible to grow and diversify your offerings.
Marketing plans for residential homeowners will look different from strategies you adopt for local businesses, but together, they will help you reach new audiences and showcase great work. Committing to a lead generation strategy and pairing it with strong reviews and testimonials will help your reputation speak for itself.
Generate more leads and grow your carpet cleaning business with Broadly
Make the most of your lead generation efforts and grow your carpet cleaning business. Broadly can help your business become a reputable, trusted brand through a strong digital brand. We will help in developing a strong digital marketing strategy that considers your overall online presence, review reputation and content strategy to find new leads and grow your company.
Want to take your carpet cleaning business to the next level?
See what Broadly can do for your business in just 30 days