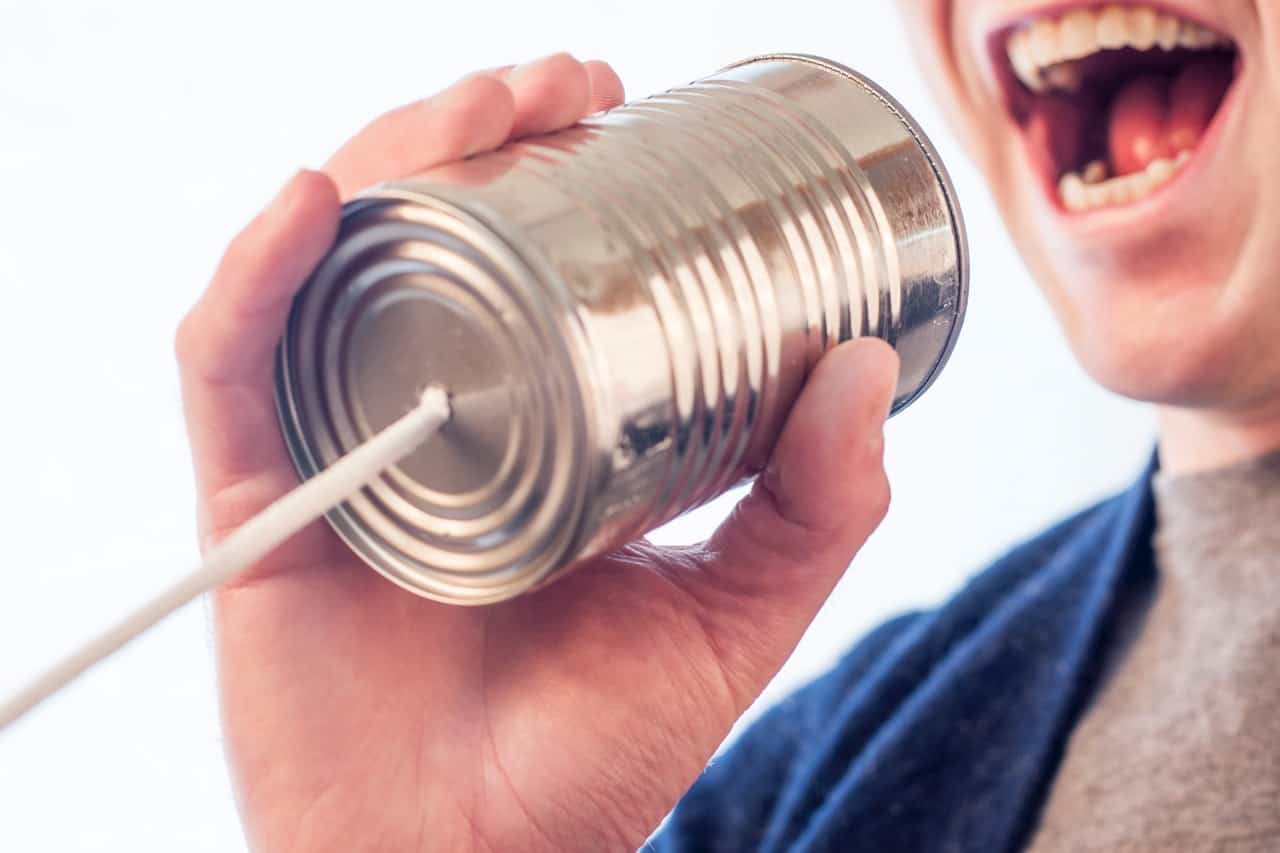 Free marketing ideas for growing a small business
Marketing can be a challenge for a lot of businesses but it doesn't have to be. It also doesn't have to be expensive. Here's everything you need to know about how to market your small business for free. 
Free marketing ideas to grow your small business

Search Engine Optimization (SEO)
Target your audience
Content marketing 
Social media marketing
Word of mouth testimonials
Community relationship building
See what Broadly can do for your business in just 30 days
You should be able to handle each of these small business marketing ideas in-house. We'll make it as easy to understand as possible. Of course, nothing is completely free, and everything takes time.
How SEO gets you free traffic & leads
SEO is at the top of the list because the best lead generation any small business can have is visibility. When people search for a topic, they usually use type or voice search using words like "Find a hairdresser near me." The higher your business is on the list the search returns, the more likely you are to get the business. So how do you get to the top of the list? It's a big subject, so we're going to cover the basics and keep it simple. 
First, it is really important to optimize your website. Optimizing starts with simply using the right words everywhere on your site, in both the hidden HTML and on the pages visitors can see. 
Claim your business on Google 
Google allows business owners to set up a profile and update important information about their company. Here is our guide on how to claim your business on Google.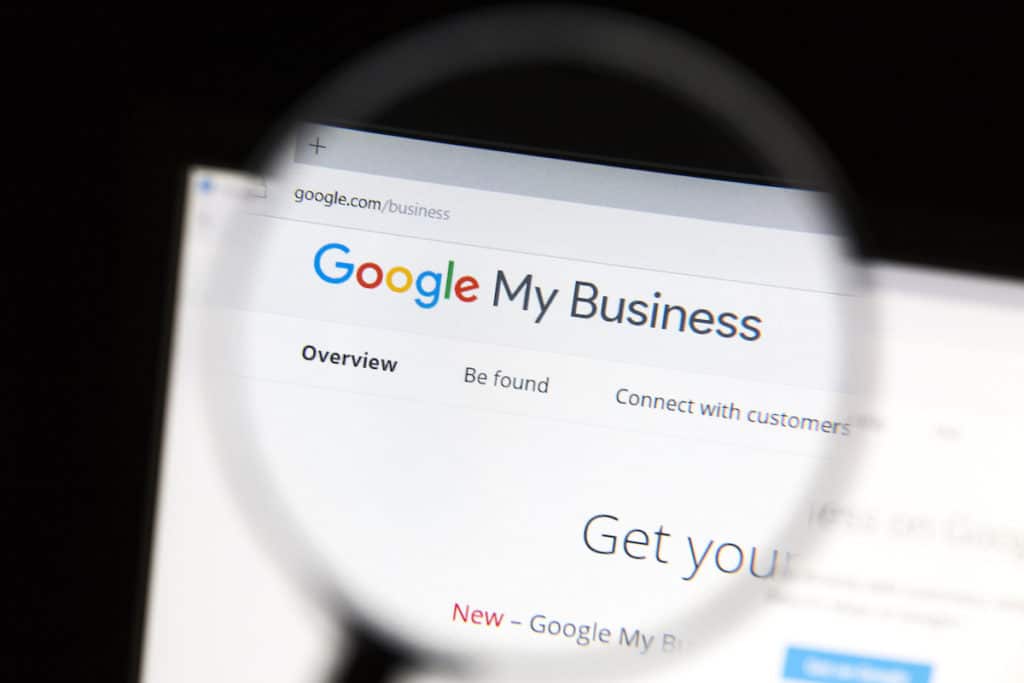 Add your business to Google maps 
If you are a local business you want to set up your website to show up on the map in local search results. Follow our guide on how to add your local business to Google Maps.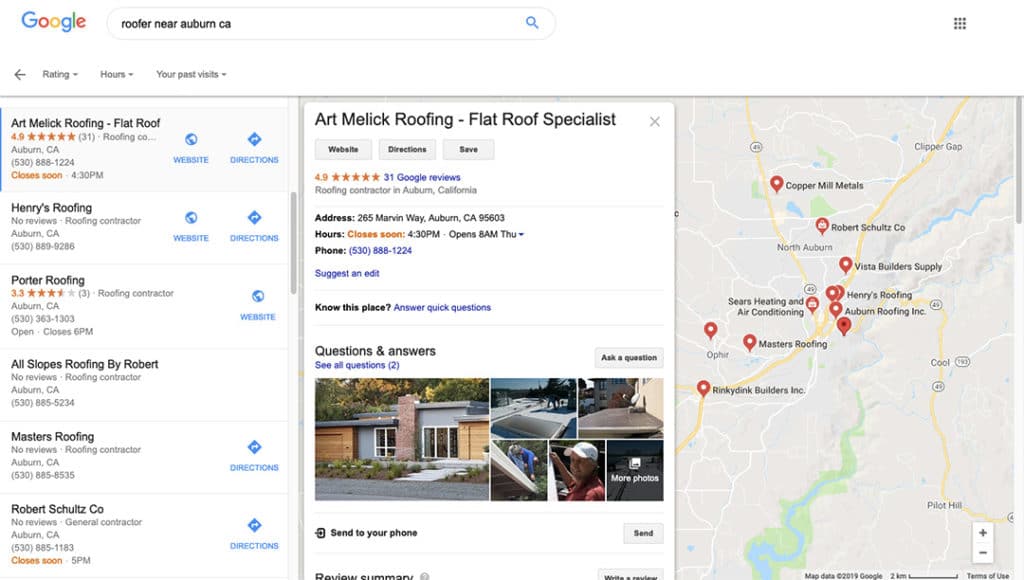 Use keywords in your URLs 
Here's what the link to our ebook, "Proven Ways to Get Customer Reviews"  looks like. Simple, right? The URL tells you exactly what to expect. And yet some websites give you helpful URLs like fakecompany.com/resources/43745. What's that? A video? A tutorial? A game of Tetris?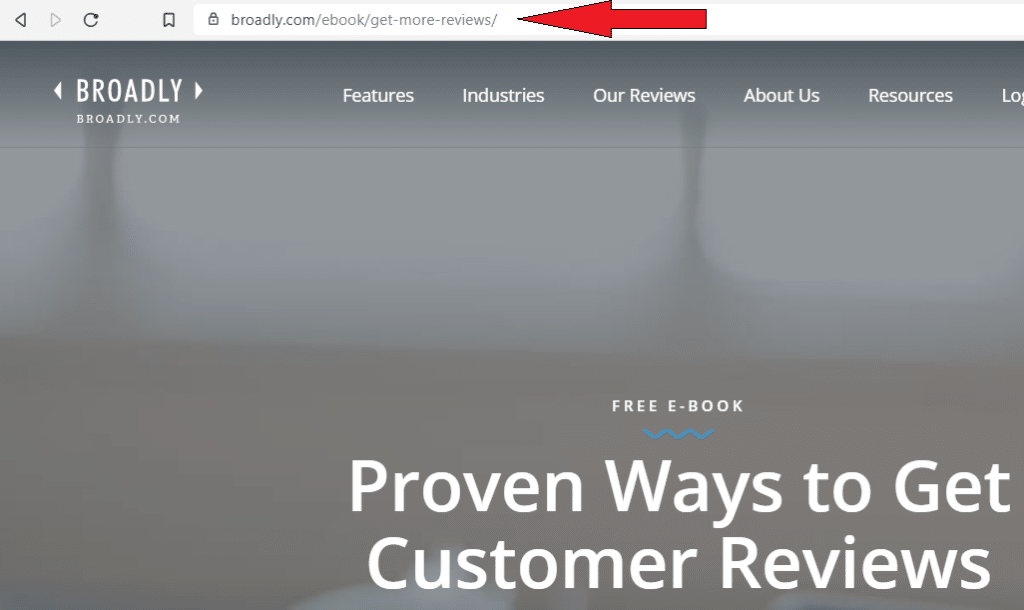 Nail the title tags & meta description
Meta tags are placed in the head section of each HTML page. The meta title tag shows on search engine pages. Moz has a handy tool and tutorial you can use to create meta title tags for each page. It should include the name of your business and a very short description of what is on the page. Here's the meta title for Broadly's Lead Central product page:

The meta description is a mini-sales pitch. It shows up under the title, and tells people what to expect on the page. It should be no longer than 160 characters, and entice users to click. Here's ours for the same Lead Central page:
Make headings count 
On the page, your visitors see, the words you choose are equally important. Use keywords in page title, headers, and subheaders.
Link to your own pages 
Wherever practical, add links to pages on your site in your blog posts ← just like that. That's called internal linking and helps Google to better understand different pages on your website. 
Build business directory links 
You'll also need to check with local business directory listing and review services like Yelp, TripAdvisor, and  Google My Business. Monitor your listings to answer comments and make sure the information is correct. Keep on top of reviews by thanking positive reviewers and working to make things right for people with complaints.
Watch your site's speed
To load fast, your website needs to be lean and mean. "Weight" from gigantic image files, external ads, or scripts that load automatically to play music and annoy visitors slows your website load speed…and that hurts your SEO.
Useful content brings free traffic
Every day, billions of people search for answers. The company that provides the best answers to the questions they ask comes up at the top of the search engine. This is the why, you'll find more details about the how in the Targeting and Content Marketing sections below.
Target your audience

You can waste a lot of time and money marketing the wrong message to the wrong audience. Creating customer personas can help you identify your target audience and refine your marketing tactics to speak directly to them in their own language.
Customer personas are fictitious profiles of your ideal customers demographics, gender, and needs. They help you understand who your customers are, what they want, and how to communicate with them. The more details you can add to your customer profile, the more effectively you'll be able to market to new customers. You'll use the information you gather on social media, in your web copy and content, in email marketing, and even for new product development. 
Develop your customer personas by understanding who your ideal customer is.
Questions to identify your ideal customer:
How old is your ideal customer?
Male, female, or both?
What are their spending habits?
What have they bought from you in the past?
How frequently do they make a purchase?
How do they use your product?
What are their pain points?
What do they like/dislike about your brand?
What is their preferred method of communication?
What social media channels do they prefer?
How are they connected to other customers?
Content marketing for small business

Blogging got its start as a diary of sorts, or a way that companies could get to know customers and show their human side. While it's still fun and informative to let customers in on events your company participates in and company news, blogging has evolved into an auxiliary information hub you can use to answer questions asked by potential customers. Other content avenues include videos, press releases, ebooks, and webinars.
Write a killer blog
Fill your blog with detailed answers to questions asked by your customers and learn to use keyword research to find additional topics to write about. 
Let's say you own a lawn business. What kind of questions would people search regarding their lawns?
How to fertilize a lawn in spring
How to kill weeds without killing my flowers
What kind of grass grows best in Greenville, South Carolina?
Should I water my plants during the day or at night? 
You get the idea. Write blog posts about things customers are bound to search for, and include any locally-specific information that works for your industry. Search engines, like Google, Bing, and Yahoo, search for the content with the most complete answer to the question a user is searching for. The better your answer, the more likely you are to land on the first page of the search results. The closer you are to the #1 position, the more likely customers are to click on your website to read more…and the more likely they are to do business with you.
Record a podcast or series of videos
A regular podcast or a series of videos is fantastic, especially for a business where you can hand out DIY tips. A painter, for example, might demonstrate how to tape off trim, talk about what kind of equipment to do, and explain exactly how to hit that pointy corner on a 20-foot ceiling.
Write a press release
When your business does something special, let the world know. New offices, charity event participation, expansion, and new services or products are all great reasons to write a press release. Send it to local and online industry publications, and post it on your website.
Add some pizzazz to your sales copy
Read your sales copy with a critical eye. Is it interesting? Does it tell a story? One great example of storytelling copy is Farmer's Insurance. Not only do they have great story commercials, but their website is also full of engaging, relatable stories. This story about hail is personal, scary, packed with information, and when you read it, you really want home insurance.
Free social media marketing

Your customer personas will tell you which social media channels to spend time on. It will depend on age and interests. Facebook, Instagram, and Twitter are most well social networks known for marketing purposes, but sites like Linkedin, Flipbook, Pinterest, and WhatsApp may be more effective based on your target market demographics. Figure out where your customers are most likely to hang out online and go there. 
How to gain free social media traffic
Share often, and share well. 
Respond. Look for opportunities to engage your audience, ask questions, offer promotions, share success stories, horror stories, and participate in local involvement. 
Monitor your mentions, and if a customer mentions you, answer. Using reputation management software allows you to listen to all the conversations about your business. If they share something positive with you (like a photo of a beautiful lawn you gave advice about), promote it. 
Use hashtags. Join discussions around your industry and/or local area each time you post.
Create a Groupon. You'll be selling your services at a discount, but the reach you get with Groupon is huge, and repeat business is worth more than a one-time customer.
What you shouldn't do: use social media strictly for overt selling. If every post is a solicitation, it will turn your audience off. Give them interesting content they'll be happy to share.
Word of mouth testimonials
Not surprisingly, word of mouth is still the most trusted form of advertising and the best marketing tool you can have. Shoppers used to ask friends and family for recommendations; today we can read online reviews from hundreds of users we've never met. 
Reviews are the most trusted source of information used by consumers before they buy, so strong customer testimonials are crucial to building your brand reputation. Here are some revealing facts and statistics:
If you're a new business, how do you get personal recommendations? Every customer "touch" offers the potential to do two things: upsell and ask for a testimonial. Customer touches include providing service, solving problems, and communicating in any form. 
Ask – at the right time. When you make a sale, answer questions via web chat, email, or text messaging, or fix a customer's problem, it's the perfect time to ask for a favor. Great customer service will help you earn those online reviews.
Make it simple. One thing most experts agree on is that making reviews simple for your customers to leave is key. With Broadly's automated review platform, customers can leave reviews on Google, Facebook, TripAdvisor, Nextdoor, or any other review site with a single click. We can even send an automated email or text to ask for the review! 
Give back. Make word-of-mouth even more appealing and expand your customer base by starting a customer referral program. Offer a discount or a gift when your customers' friends become customers.
Build community relationships

Being part of your local community doesn't cost anything but your time. 
Meet and greet other business owners and potential clients at Chamber of Commerce meetings and other local events. 
Partner with nearby businesses for a low-cost marketing campaign. For example, you could get all the businesses in your business park or shopping center to host a family event with themed food, decorations, and fun entertainment.
Be eventful. You can also get your staff involved in charity events, support a youth league, or participate in small business showcase events such as art shows or food festivals in the park. Offer free product samples, branded swag, or stage a raffle or giveaway. Any opportunity to make a good impression on thousands of neighbors, hand out business cards, and get covered by your local news station for doing good works is smart positioning. Be sure and send out press releases and talk to local stations in advance to help boost event participation.
Make referrals. Leave reviews about other local businesses, and be sure to include a photo and your company contact information.
Send holiday gifts and birthday cards to your best customers, community leaders, and local businesses.
Donate prizes for local fundraisers. Buy movie or sporting event tickets, donate your services for free, or buy a few cases of candy bars for the high school stadium concession stand, and then slap on a sticker with Go Wildcats! And your company logo. The team makes money, and the parents are grateful…and remember your brand.
There are tons of free marketing ideas for small businesses. Since Google reports that 3.8 million searches happen every minute, SEO, social media, and your own website are excellent starting points. These marketing tips will help you build your digital marketing, online presence, and local reputation without draining your marketing budget.
See what Broadly can do for your business in just 30 days