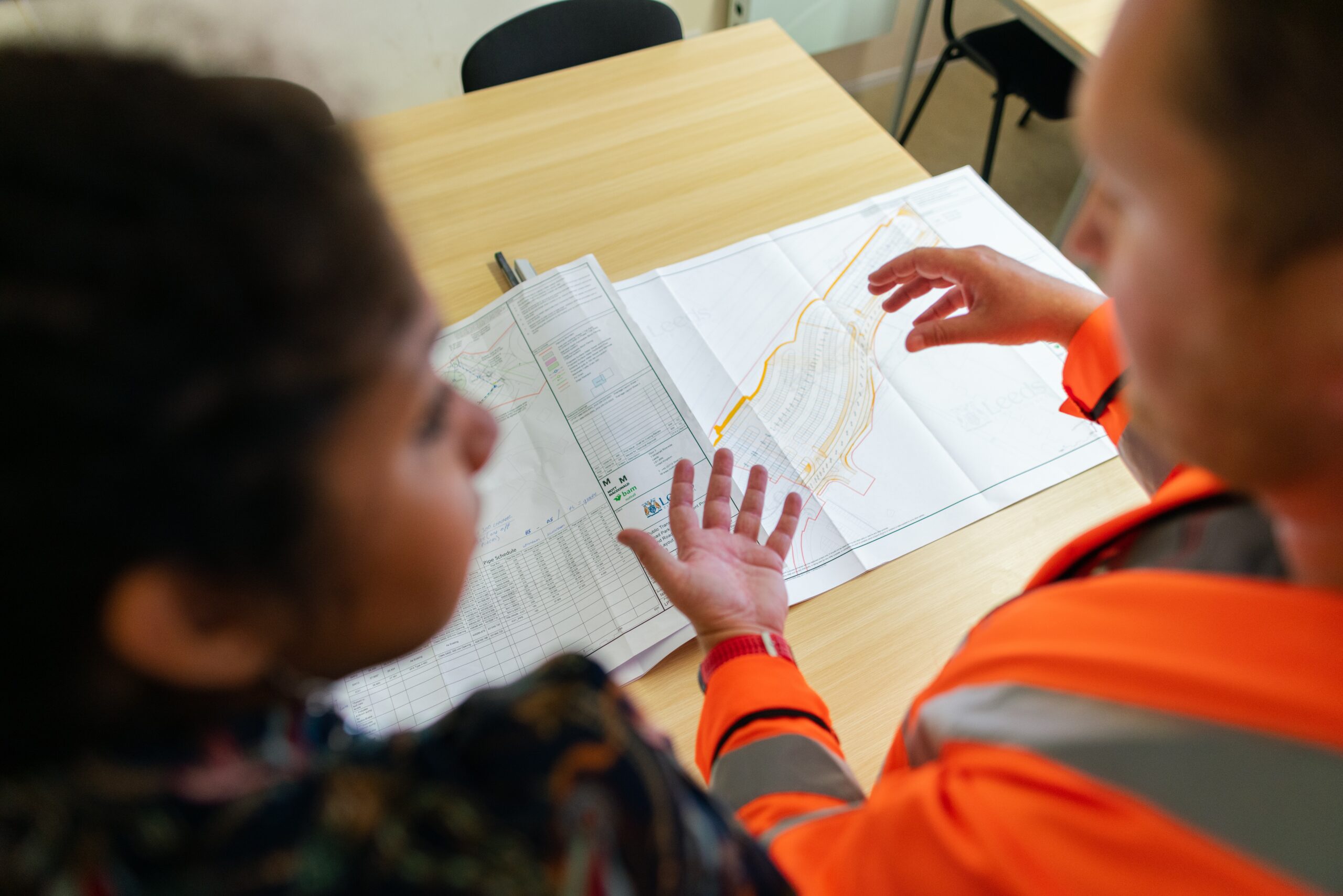 Lead generation for contractors
Develop a strategic lead generation and management plan to take your construction business to the next level. Broadly can help you get the quality leads you need to succeed.
Why is it important for contractors to generate leads?
General contractors and construction companies need a constant influx of new leads to keep their businesses afloat. When one project wraps, it's always best to have the next in the pipeline so you can stay busy. A database of existing customers is essential in construction marketing, but your business will flourish if you are constantly adding new, qualified leads.
Homeowners and commercial builders aren't always quick to start a project or choose a crew, but when they're ready, make sure they consider hiring your business. Stay top-of-mind by adopting a lead generation strategy that sets you apart from your competition.
See what Broadly can do for your business in just 30 days
How do contractors generate leads?
Before a contractor can get jobs, they must focus on a lead generation strategy. Construction marketing and digital marketing go hand-in-hand. Contractors who look holistically at their website, online presence, public review sites and social media channels have the best chance of being sought by new clients.
8 Contractor lead generation strategies
1. Claim and optimize your Google Business Profile
A Google Business Profile (formerly known as Google My Business) makes it possible for potential customers to find your business when using Google search and Google Maps. Complete your profile to feature your location, contact information, a list of your home improvement services, hours of operation, images of your projects and customer reviews.
2. Optimize your website
Set your construction business apart from the rest with a well-designed, easy-to-use website. Remember that it may be a lead's first impression of your business. Keep it professional, easy to navigate, responsive and well-organized. A simple contact form will make it easy for leads to contact you with questions.
3. Invest in search engine optimization (SEO)
Use strategic search engine optimization and content marketing strategies to hyper-focus your content on your target audience. You can use SEO strategies to rise to the top of local businesses in the search results, increase brand awareness in your local market and get leads for new projects right in your area.
4. Run pay-per-click (PPC) and organic ads
Pay-per-click advertising and organic content can support lead generation and brand awareness, especially in competitive service areas. Google Ads and Facebook Business are great places to start.
Leverage your website and test a paid budget to reach potential customers so they can learn more about your business. Paid ads for local services not only support website traffic and conversion, but they're also a great way to highlight specialty skills that you can bring to the job.
5. Create email marketing campaigns
Design an email marketing campaign to follow up with your leads. Database management with a CRM (customer relationship management) system is essential to help you stay top-of-mind with potential clients, especially those who might be ready to start their next project. Email marketing can support seasonal marketing efforts, share offers or make general updates.
6. Be on social media
Independent contractors and small construction companies can use social media to build community and find new customers. Invite your existing customers to share testimonials and referrals. Start with Facebook Business and Instagram, but depending on your target audience, also consider lead generation strategies for LinkedIn, YouTube, TikTok and other platforms.
7. Make a lead management strategy
Adopting a lead management strategy starts with organizing contact information, demographics and lead sources. From there, plan how you can move leads from basic inquiries to detailed bids to scheduled projects. With a bit of planning, you can transform how your business manages leads and converts sales.
8. Offer a referral program
Many general contractors develop referral programs to encourage customers to share their experiences with others. Asking your customers for referrals isn't always easy, but you might be surprised how many are happy to help you grow your local business.
How do contractors get clients?
Construction companies succeed by leveraging word-of-mouth and referrals to get new, qualified leads. A successful project with exceptional handiwork speaks volumes about your business. Contractors who focus on maintaining a positive brand reputation and a lead referral program find it easier to keep their lead funnel full of prospective clients.
What is the best lead generation app for contractors?
Construction companies can use a variety of lead generation services. Contractors should create high-quality business pages and maintain a presence on sites people commonly search. Many features are free, but you can also pay to promote your business on many of these sites:
Yelp, Bing Places and Google Business Profile serve as local landing pages for business information and customer reviews
Houzz Pro, Angi (formerly known as Angie's List) and HomeAdvisor are all frequented by residential customers looking to hire for a specific project
ConstructConnect helps simplify bid management so it's easier to determine if a prospective client is going to be profitable
BuildZoom, Porch, Thumbtack and Bark all act as the go-between for local contractors and customers. While you may have to pay a small fee for generating leads, it's helpful to have a brand presence on these apps.
How do I get free contractor leads?
Many lead generation platforms let you get started for free. Often, you only have to pay for leads once they book a job! If you aren't ready to pay for leads, focus your efforts on building a strong reviews strategy. You can attract new customers with great reviews, enhance your SEO and develop a solid social media presence.
Focus on building your brand using social media and common review sites such as Google Business Profile, Facebook and Yelp. Many contractors also like BuildZoom, as it lets you generate leads for free, and you only pay if the lead hires you for the job.
Generate more leads with Broadly
Residential and commercial construction leads aren't always easy to find. Whether you're in landscaping, roofing or HVAC, Broadly can help your business get the attention it deserves. Broadly can help you use your website to find new leads, attract new customers, enhance SEO and develop a solid social media presence.
Adopt a lead management strategy to connect with the quality leads you already have in the pipeline. Test the best lead generation websites and apps to locate new customers while also raising awareness of your brand.
Ready to see how Broadly can improve lead generation for your construction business?
See what Broadly can do for your business in just 30 days