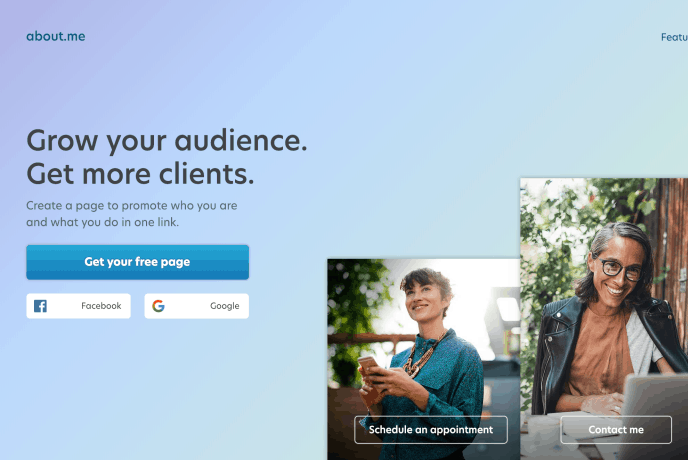 Message from our Founder: Expanding our team
We've got some big news: today, we formally welcome the
about.me
product and team to the Broadly family, including CEO Mindy Lauck who is now our Vice President of Product.
about.me
makes it easy for a person or business to create a simple, authentic, and professional  web presence that communicates who they are and what they do. Each page invites action that is geared toward growing an audience or getting more customers — whether it's viewing a portfolio, signing up for a newsletter, or booking an appointment.
Our goal at Broadly is to solve all of a local business's biggest problems in one simple app. (We dream big around here). That means visibility, through getting more authentic online reviews and websites that inspire your customers. That means responsiveness to current and potential customers through web chat, text, messaging, email, and phone, to increase loyalty and conversion. And it's going to mean some new things as well as we continue that journey (in case you missed it: that was a "future announcement coming soon!" alert).
The
about.me
team fits in really nicely with that goal, especially because they're crazy about making good products (just like us) and they've been specializing in small businesses and freelancers for some time now. Together, we're even stronger – and with that strength comes the ability to accelerate our progress on solving those really big challenges our small business customers face.
We're thrilled to have
about.me
as part of our team! And we're excited to show you all that we're going to do together.