Now Live – Broadly trainings with institute for automotive business excellence
We have partnered with our friends at The Institute for Automotive Business Excellence, for a couple of training sessions to help you with your online reviews strategy. These classes are free and open to everyone. 
The class lineup:
You have a lot of satisfied customers – how can you get them to tell everyone, and generate more business for your shop? We'll show you how to get more reviews, the most important metrics to watch, what they mean to you, and how to use that information to drive and convert more customers to your business.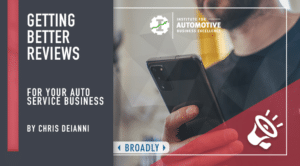 Did you know responding to your reviews is just as important as collecting them? Customer reviews are one of the first things prospective customers look at before they choose to give you their business, and they are looking for positive reviews, negative reviews, and how you handle your feedback. We'll show you how to use this as a tool to generate more business, up level your online presence. We'll also share the best ways to respond, and give you a checklist to follow so you'll be responding like a pro.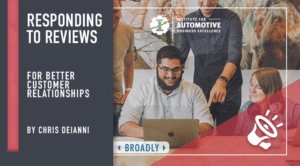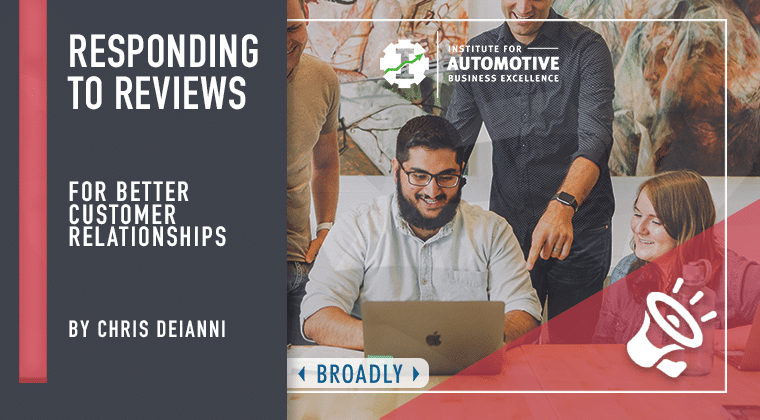 Check them out, and let us know what you think!