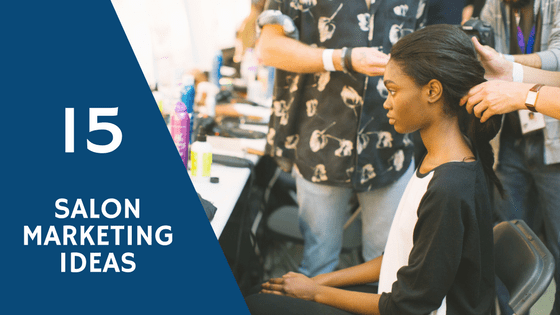 15 Salon marketing ideas that will get you more clients
No matter how great your salon is, if people do not know that it exists, you will not get the clients that you need to succeed. The most important things that you can do to get more clients is to be memorable and stand out from all of the other salons in your area.
15 Salon marketing ideas
Let's take a look at 15 different salon marketing ideas that can help you secure more clients.
Free Guide: How To Optimize Your Google Business Profile
1. Get your spa or salon listed on online directories
Did you know that more than 70 percent of the individuals looking for a service or a product will check online before stepping into the actual store? This means that your salon needs to show up in their search results. Using a phonebook is simply not going to get you new clients, but there are some more modern options that will.
Google My Business – Since 83 percent of the searches are done using Google, being listed on Google My Business is important for marketing your salon.
Yelp – Yelp is something that millennials are bound to check before visiting your salon, so being listed can help them find your salon with ease.  Even a half of a star more than the salon down the block will help you get more customers. This makes having a strong Yelp profile very important.
Facebook – This is another important directory that you want your business to be listed on so that local active Facebook users can find your salon.

2. Manage online salon reviews
Seven out of ten consumers say that they trust reviews and online recommendations just as much as if a friend were to give them the recommendation. In fact, 92 percent of all consumers look at reviews before deciding on which business to try, which means that a business with no reviews is worse than one that has a few mediocre reviews.
Encourage your clients to give your salon reviews online and use salon review management software like Broadly to keep track and respond to all of your reviews in one place!
3. Form partnerships with other local businesses
If you are trying to draw in new clients, connect with other local businesses that have similar offerings if they want to create a combination offer to draw in more clients.
You have seen this with buying dinner and getting a movie free, but you can also offer a salon service with a massage shop, med spa, or nail shop.
4. Offer referral discounts
You can also work with local businesses to give each other referrals. In other words, if the dental office next door has a customer that is looking for salon services, they can let the individual know that if they use your salon, you will give them a small discount.
5. Loyalty programs or punch cards
Once you have clients that like your services, you want to keep them coming back to your salon, so you can offer loyalty cards that give them a little something extra for coming to you.
An example of a loyalty program could give the client a stamp for their first four washes and cuts, and then they get the fifth one for free.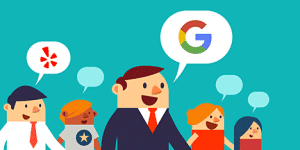 6. Salon promotions
Everyone loves a good deal, so if you have a reason to promote something, make sure that you do! This will get new clients into the salon, and keep them coming back. Some of the promotions that you could consider are:
First-time visit special – All new clients get a special price for their first visit.
Last-minute specials – If you have a free appointment during the day and a client asks for a last minute cut, give them a small discount.
Monthly specials – Have one service discounted each month. This draws in clients looking for that service, but it also peaks the curiosity of those who may not have thought about getting the service in the past.
7. Share your promotions on social media
Once you have a promotion going, make sure that it is shared on all of the social media platforms that you have available to you. Facebook, Twitter, and Instagram will help you get the word out that your salon is having a special that is worth checking out.
8. Make use of Facebook & Google Ads
Did you know that 20 percent of all Facebook users have made a purchase based on the ads that they saw while looking at their feed? The statistics are similar for Google ads. Typically, these ads target specific interests who live locally, so by using this marketing method, you will find the audience that you want to attract with ease.
9. Use retargeting ads
This is a method of salon marketing that will help your business a lot. If someone comes to your website and searches around for products or services, but never purchases anything, the next time they go to Facebook or a blog with banner ads your salon will come up on their screen to redirect them back to your website.
10. Run a contest in your salon
Running a contest in your salon and on social media sites is a great way to get clients. You can give the individual who gets the most referrals an all out spa day that pampers them a bit, especially if they net you more than a handful of new clients. Of course, you don't have to make the prize a spa day; it can be something smaller like a gift certificate that they can use during their next visit.

11. Create an email newsletter
Just spend a second gathering your clients emails when they have an appointment, then you can send Email blasts a few times a month to let them know what is going on around the salon.
You can include promotions that will be occurring, as well as anything else that you want them to be informed about. You can also send individual appointment reminders to add a bit of a personal touch.
12. Capitalize on holidays & special events
Holiday specials always catch the eye of a potential client. You can give moms a little something extra on Mother's Day, have a Christmas discount, or even throw in something to bring in the New Year.
Don't forget to include things like weddings and prom. They are not really holidays, but they are special occasions that you can use to make your clients feel special on their big day.
One idea is to advertise something like buy a wash, cut, and style and get a free manicure; this will draw in teens before prom.
13. Always promote gift certificates
Gift certificates are a great way to attract new clients, especially around the holidays. You can even offer a special for gift certificate purchases that give the client a free $10 gift card with every $100 gift certificate purchase. When their friend comes back to use the gift card, there is a good chance that they will return as well.
14. Host parties at your salon
Holding parties or other salon events can be a great way to get the word out that your salon is something special. Make sure to share the details on social media platforms and add plenty of pictures and hashtags to your posts.
If you don't have a special event to host a party for, do something for charity, potential clients in the neighborhood will notice.
15. Carry business cards
You are your best form of advertisement, so if you have an outrageous hair style that is catching everyone's attention, you can let them know that you can give them the same style and slip them your business card.
If you don't have a business card on you, you may lose the opportunity to land a new client, so keep at least a few on you at all times.
Final thoughts on salon marketing
Hopefully after reading this you got some ideas on how to help your salon gain more customers.
Want Broadly to help you market your salon and stand out from your competitors?
See what Broadly can do for your business in just 30 days