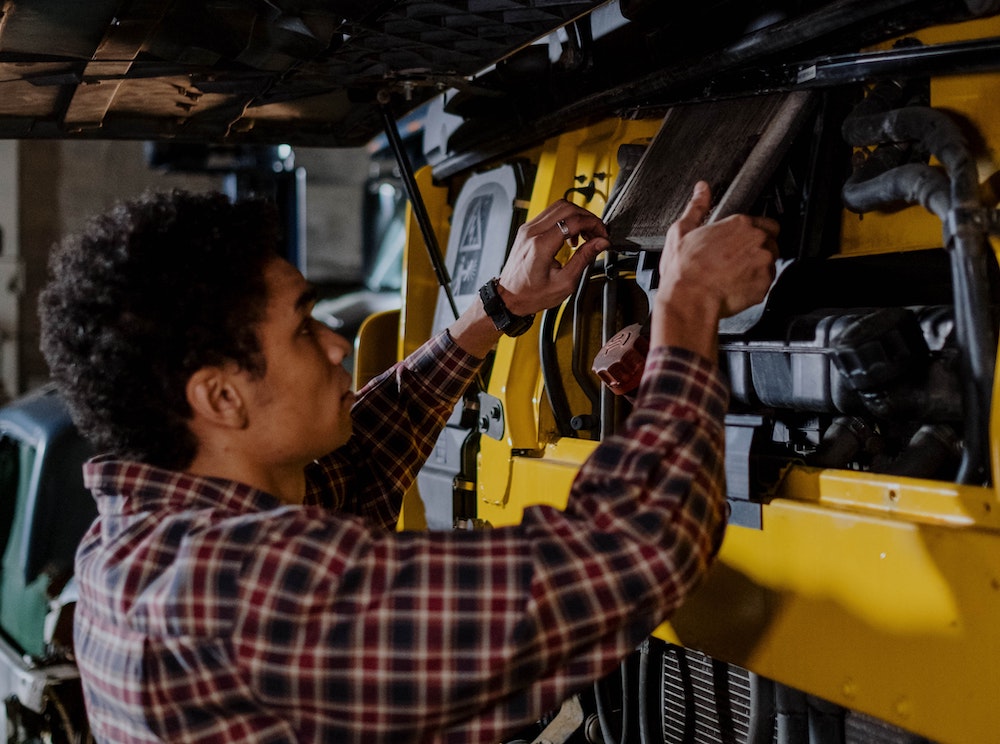 Why SEO for auto repair shops isn't what you think it is
If you're an auto repair shop owner, you've probably heard about the importance of search engine optimization (SEO) in your marketing. 
Did you know that SEO for an automotive repair shop differs vastly from SEO for an e-commerce store? One of the biggest differences is that your auto repair shop is focused on a specific service area. Your SEO needs to be locally focused, so leads from your marketing efforts are close to your shop. 
Having a location-focused SEO strategy can be a little tricky. You've probably seen websites where they try to pack in as many surrounding locations to boost their SEO results, which doesn't work most times. 
Your SEO strategy should include local-focused keywords, quality content and up-to-date directory listing to stand out from competitors. Your overall digital marketing strategy should focus on SEO and how search engines can help you drive more local traffic. 
Free Guide: How To Overcome Top Challenges For Auto Shop Owners in 2023
What is automotive SEO?
Automotive SEO is focused on auto repair shops and other companies that sell products or services for vehicles. The variety of keywords associated with the industry makes automotive SEO different. 
You want to ensure that you're targeting the right keywords and streamlining the vastness of automotive SEO. To do this, research keywords with Google Keyword Planner or another service and concentrate on the most popular searches first. Later, you can expand your SEO reach with new content using less frequent search terms. 
As you create your marketing plan, focus on the most important keywords to your customers or the specialty services you are well-known for. This will help lead the right customers to your auto repair shop. 
When selecting keywords, it is vital to understand how consumers might search for your business. Is car repair used more often than auto repair? Maybe your ideal customers are searching for more specific words related to the type of repair they need. 
Finding the right customers is essential and helps with customer retention when they see an auto shop that meets their specific needs. 
Why SEO for auto repair shops is different
The best way to understand the difference is to understand your ideal customers and the situations that may lead them to you for service. With an auto repair shop, they are likely frustrated with something on their vehicle and looking for a reliable, close-to-home repair shop to fix the issue. That's where a local-based SEO approach comes into play. 
Not only is being locally focused important, but you also need a mobile-first approach as you market to auto repair shop customers. Consumers are searching on mobile devices more than ever and you need to ensure that they can easily find you from a cell phone or tablet. 
Most times, your customers are looking for a repair shop near them that can help them quickly. They may not scroll past the first page, so you must focus on local search to get in front of them. 
How can I improve the SEO for my auto repair shop?
A solid search strategy will help your business bring in more qualified leads and increase revenue. To improve your SEO, evaluate these three things and make improvements as necessary. 
Keyword focused approach
One of the essential parts of SEO is understanding which keywords are the best for your company. These keywords show search engines what your website is about and help your company show up in search results. When running an auto repair shop, you want your keywords to focus on the areas you serve, your specialties and the services you offer. 
To get the most out of your SEO, you can create various combinations to ensure you include all the main keywords for your business in your website, content and directories. 
These keywords are also crucial in your meta titles and meta descriptions, which appear in search engine results. Make sure you do keyword research to find high-quality search terms that lead customers to your business. 
Updated directories 
Directories and business profiles are very beneficial for local companies. These help your SEO rankings and ensure you show up in searches based on location. Your business should have a Facebook Business profile, a Google Business Profile (formerly Google My Business) and any other local directories that may drive traffic to your site, such as Yelp. 
These directories and listings help your company appear in searches such as "auto repair shop near me." They also boost your overall SEO value as these sites appear valuable to search engines. 
Not only should you set up these profiles for your business, but using them in your SEO strategy includes updating them regularly. Even if it's just once a month, posting to your Google Business Profile or Facebook Business page helps you stay relevant and shows search engines your focus. 
These profiles also allow customers to leave reviews about your service. Client reviews are valuable for SEO purposes and enable potential customers to see how your business performs. 
Creating content consistently 
Another way to boost your local SEO is to create content around the location keywords that matter to your business. 
Write blogs focusing on auto repair topics and mention your location keywords often. For example, you can write content specific to your region's climate or location, like, "Five must dos for your car in Salt Lake City." Blogs, videos and other types of content are great ways to boost your search engine results and show your expertise.
Boost your SEO with Broadly
Staying on top of SEO and automotive digital marketing can be difficult while you're also running your business daily. Finding a partner that can help you with your online presence, SEO, social media, marketing and more is a great way to know that your marketing is running smoothly without having to manage it non-stop. 
Broadly offers various services to help you boost your online reputation. Our review management tools consolidate customer reviews so you can manage Google, Facebook, and Yelp reviews from one place. We'll also help you optimize your website for SEO and ensure it's mobile-friendly. 
See what Broadly can do for your business in just 30 days