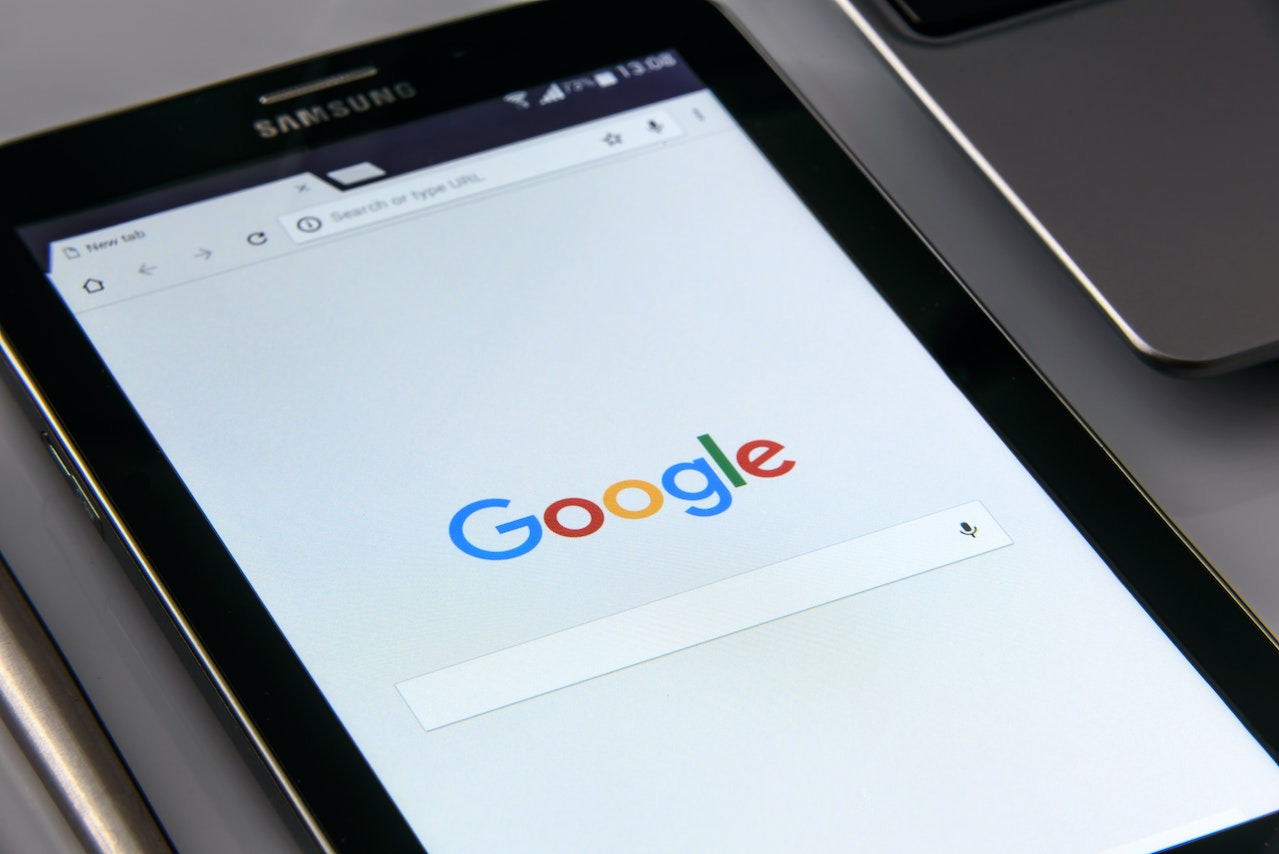 Google local services ads for small businesses
Between managing competing priorities and growing revenue, local business owners are busier than ever. An easy-to-use digital marketing tool that empowers service businesses to advertise locally on a budget, manage leads and connect with potential customers would be invaluable. It turns out Google Local Services Ads does just that.
Whether your small business offers auto repairs or home services, Local Services Ads helps expand your online visibility and allows qualified leads to easily reach out to you. Plus, you can manage leads conveniently from your mobile device or tablet with the Google Local Services Ads app.
See what Broadly can do for your business in just 30 days
What is Google local services ads?
Reach target audiences and grow your business with Google Local Services Ads, which simplifies the process of lead generation for service-area businesses. Currently available only in select regions, Local Services Ads makes it effortless for prospective clientele to find and contact local service providers by phone call or direct message.
Additionally, the ads allow potential customers to book an appointment directly, although this feature is currently only accessible to customers in the United States. Local Services Ads has the Google Guarantee system as a way for searchers to quickly evaluate a company's trustworthiness.
The Google Guarantee screening process involves a comprehensive background check to validate certifications and licenses. After successful verification, a local business may earn a Google Guaranteed badge (green check mark) next to their business name.
How does local services ads work?
When new leads search Google to find professionals like plumbers or electricians in their area, the Local Services section appears at the top of the search engine results page (SERP). The user can review the Google Search ads and choose the most relevant.
Business owners receive a notification when a customer in their service area contacts them through Google Local Services Ads. The business owner can respond to inquiries through the Local Services Ads app or website. Top tip: responsiveness factors into the ad ranking for your business profile.
Differences between Google ads and local services ads
A relative newcomer to the digital marketing world, especially compared to Google Ads, Google Local Services Ads boasts many features that the former lacks, such as the Google Guarantee program. In addition, Local Services Ads offers a more time- and cost-effective way for local service area professionals to market their business.
Advertisers on Google Ads have to do keyword research and bidding to outperform competing service businesses and show up at the top of Google search results.
Alternatively, Local Services Ads appear at the top of SERPs without marketers having to optimize keywords, often highlighting the top three local businesses. Customer reviews, star ratings and responsiveness to inquiries influence a company's ad ranking.
Customers who find a service business through Local Services Ads may benefit from the Google Guarantee, which is not compatible with a Google Ads account. If a Google Guaranteed company provides subpar services to a patron, they could be entitled to a reimbursement, with a lifetime limit based on their country of residence.
While Google Ads operates on a pay-per-click (PPC) advertising model, Local Services Ads employs a per-lead system. This means users of the latter pay only for valid leads instead of each click, even if the searcher simply wants to visit the company's website.
What are some benefits of Google local services ads?
As previously mentioned, Google Local Services Ads help local businesses stand out from competitors with a Google Guaranteed badge and lead SERPs without bidding on keywords.
Many other advantages come with using Local Services Ads, including a user-friendly interface available through an iOS and Android app. Service providers can also benefit from optimized lead generation with a per-lead pricing model and streamlined communications with potential customers.
Are Google local services ads worth it?
Depending on your business needs, Google Local Services Ads could help grow your online presence and generate new leads. Consider several factors, including your industry, geography and marketing budget before deciding if using Local Services Ads is suitable for your service-area business and SEO strategy.
Industry
Google has yet to roll out Local Services Ads to all regions worldwide, so particular service categories may be excluded. Here is a non-exhaustive list of the qualified job types that are currently eligible for Local Services Ads in the U.S.:
Locksmiths
HVAC technicians
Pest control specialists
House cleaners
Pet groomers
Electricians
Roofers
Real estate agents
Plumbers
Fortunately, the Local Services Ads eligibility checker allows you to easily determine if your business meets the qualifications.
Location
While Google Local Services Ads is available in the U.S., only certain cities and metros are currently supported. The eligibility checking tool requires business owners to input their zip code, offering a simple way to see if you can sign up for Local Services Ads.
Finances
Local businesses have to consistently track expenses, especially when marketing costs can add up quickly. With per-lead pricing and the ability to set a monthly and weekly budget on Local Services Ads, business owners can take control of how much they spend on advertising. In addition, a company may open a dispute with Google to challenge unqualified leads.
How do I run Google local services ads for my business?
From promoting the Google Guarantee system to employing a pay-per-lead model, Local Services Ads is a powerful tool for local service providers.
Set up your profile
If your service category and location meet eligibility requirements, create an account on Google Local Service Ads. Enter your specific service areas and the job types you can complete. This information helps Local Service Ads generate valid leads.
Add your business hours and set your ad budget. Local Service Ads features a section where you can upload your insurance certificate and list professional licenses. Then you can choose to go through an extensive background check to gain the Google Guaranteed badge.
Establish a budget
Determine how much you are willing to spend on Local Service Ads by setting a weekly and monthly budget. Keep in mind pricing works on a per-lead model instead of pay-per-click.
Review valid leads
Manage leads seamlessly by using the Local Service Ads dashboard. The interface makes it easy to view upcoming jobs, request customer reviews and dispatch confirmation emails.
When you are matched with a new lead, reply to the customer's message or phone call as soon as possible because your responsiveness affects your profile ad ranking. Alternatively, you may decline the job and include your reasoning in a response.
Streamline your business management plans with Broadly
Broadly offers all-in-one software solutions that extend beyond the scope of Google Local Services. Whether you need assistance with online customer review management or a simple method to text customers invoices, Broadly is here to help you grow your business!
See what Broadly can do for your business in just 30 days