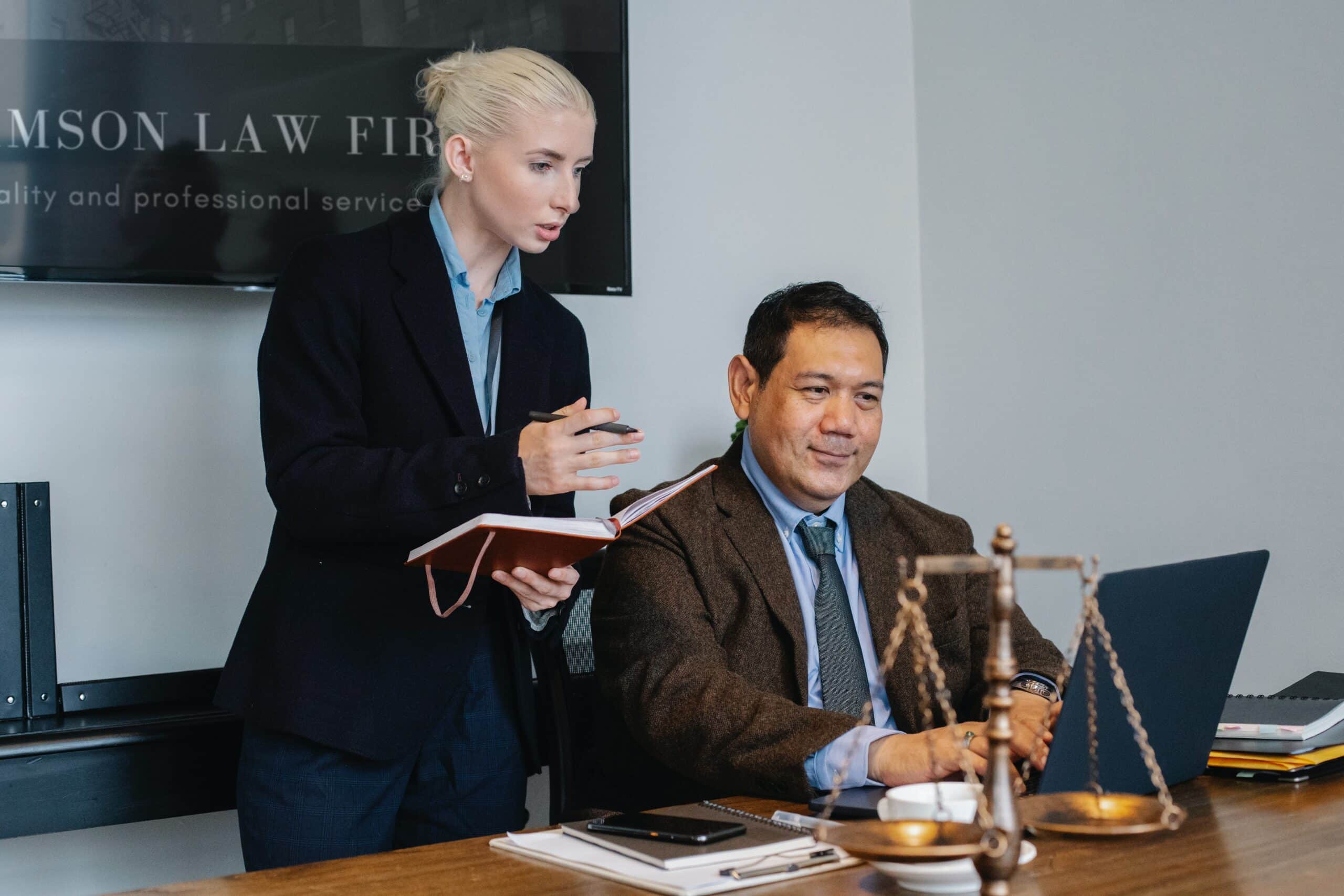 Your Guide to Lead Generation for Lawyers
As an attorney, your calendar is already jam-packed with consultations and clients. Finding time for lead generation and legal marketing can often fall to the bottom of your to-do list.
Online marketing for attorneys doesn't have to be overwhelming or time-consuming. Generating high-quality leads ensures you always have more clients ready to fill your billable hours.
Top six lead generation strategies for lawyers
Most lawyers compete with other attorneys or law firms in their geographic area. Developing your reputation and online brand can make you the top choice for potential clients needing legal services.
See what Broadly can do for your business in just 30 days
1. Develop a website to showcase your expertise
Developing a mobile-friendly, professionally designed website is a critical first step to successfully marketing your legal practice. Your site can highlight your expertise and provide other information that a prospective client may want to know.
Critical details like your contact information, a map with directions to your office and your areas of expertise are common items a visitor may look for. You can also use your site to showcase your case studies, previous practice results and answer common client questions.
2. Drive more traffic to your practice website
The best website is only as valuable as the number of people who visit it. To help potential clients find your services, you can implement a two-pronged approach to generate website traffic using both paid and organic search strategies.
Search engine optimization (SEO) is a process that helps your website appear towards the top of the search results page when a user is looking for your business or services on Google or Bing search engines.
You can supplement your law firm SEO efforts with paid advertising. Pay-per-click (PPC) options, such as Google Ads or Bing Ads, help you cost-effectively target users searching for your practice areas.
PPC advertising runs on an auction system: Select the keywords you want to show up for and set a bid value and the total budget. These settings can be adjusted at any time. You can additionally filter by demographic, behavioral or geographic targeting options.
Using a script called a tracking pixel, you can also use paid advertising to implement retargeting campaigns. Tracking pixels allow you to show your ads to previous visitors to your website.
3. Implement landing page lead generation forms
You can create landing pages to generate leads for specific practice areas or services you offer. Using targeted marketing campaigns, you can communicate with potential clients in your target audience who may be interested in particular services, such as personal injury law or family law, and direct them to a specific landing page.
This landing page should include calls to action for contacting your business via phone or filling out a lead generation form. You can then use the potential client's contact information to follow up with a phone call or email marketing to continue the conversation.
4. Use content marketing to establish yourself as a thought leader
As a practicing attorney, you spent years honing your skills in your area of practice. This education and expertise help cement your reputation as a trusted expert through content marketing. You can educate and inform your clients by creating short videos, webinars, FAQs, articles, blog posts or whitepapers.
Showcase new content on your website and social media channels, such as Facebook or LinkedIn. Building awareness about your services and confidence in your knowledge will help potential clients decide to work with you.
5. Create connections with social media
Social media marketing is another excellent way to engage potential clients who may be interested in your services. Using sites like Facebook or LinkedIn will help more people discover your services and reputation. Demonstrate your expertise through short videos and tips, share local news and events and highlight your community service.
For cost-effective advertising, you can also purchase ads on most social media sites. Social media advertising operates similarly to pay-per-click advertising, and you can often target your audience cost-effectively, driving traffic to your site or specific landing pages.
6. Use reviews and referrals to your advantage
most people relying on the Internet for recommendations, so reviews are extremely important for lawyers. Online reviews are a new method of word-of-mouth referrals, helping new clients decide if they want to hire you.
Improve your online reputation by encouraging your existing clients to share a review online on platforms like Google Business Profile, which is integrated into Google search results, or on social media sites such as Facebook or LinkedIn.
Taking a few minutes each day to manage your online reputation can pay dividends long-term. By monitoring and responding to reviews, you're continuing to build relationships with existing clients and making a case for potential clients to work with you in the future.
Lead generation for lawyers FAQ
What is lead generation?
Lead generation is a different way of saying finding prospective clients for your legal practice. Using techniques to generate quality leads can help you connect with potential clients who may need your services. You can increase success by ensuring that each lead generation opportunity has a call-to-action to drive customers to reach out to you.
How do lawyers get leads?
Attorney lead generation techniques can get leads through several approaches. Traditional methods include word-of-mouth referrals and testimonials.
Digital methods comprise content marketing on websites, CTAs on landing pages and social media advertising. Practices like search engine optimization (SEO) and paid advertising like pay-per-click (PPC) drive additional traffic and improve search engine rankings.
How can a new lawyer get clients?
A new lawyer who doesn't have an existing client base to draw referrals from can still build a strong clientele. Using tactics to establish their expertise, such as content marketing on social media or their website, is an excellent way to create a positive reputation and demonstrate their knowledge.
What are the benefits of lead generation for lawyers?
Lawyers benefit from using lead generation to build their client roster. In the competitive legal industry, having a steady stream of qualified leads and potential clients ensures you keep your billable hours consistent.
Lead generation for lawyers done right with Broadly
If you're ready to bring attorney marketing services or lead generation services to the top of your list, Broadly can help! Want to see how we can help with your digital marketing strategies and generate legal leads for your practice?
See what Broadly can do for your business in just 30 days