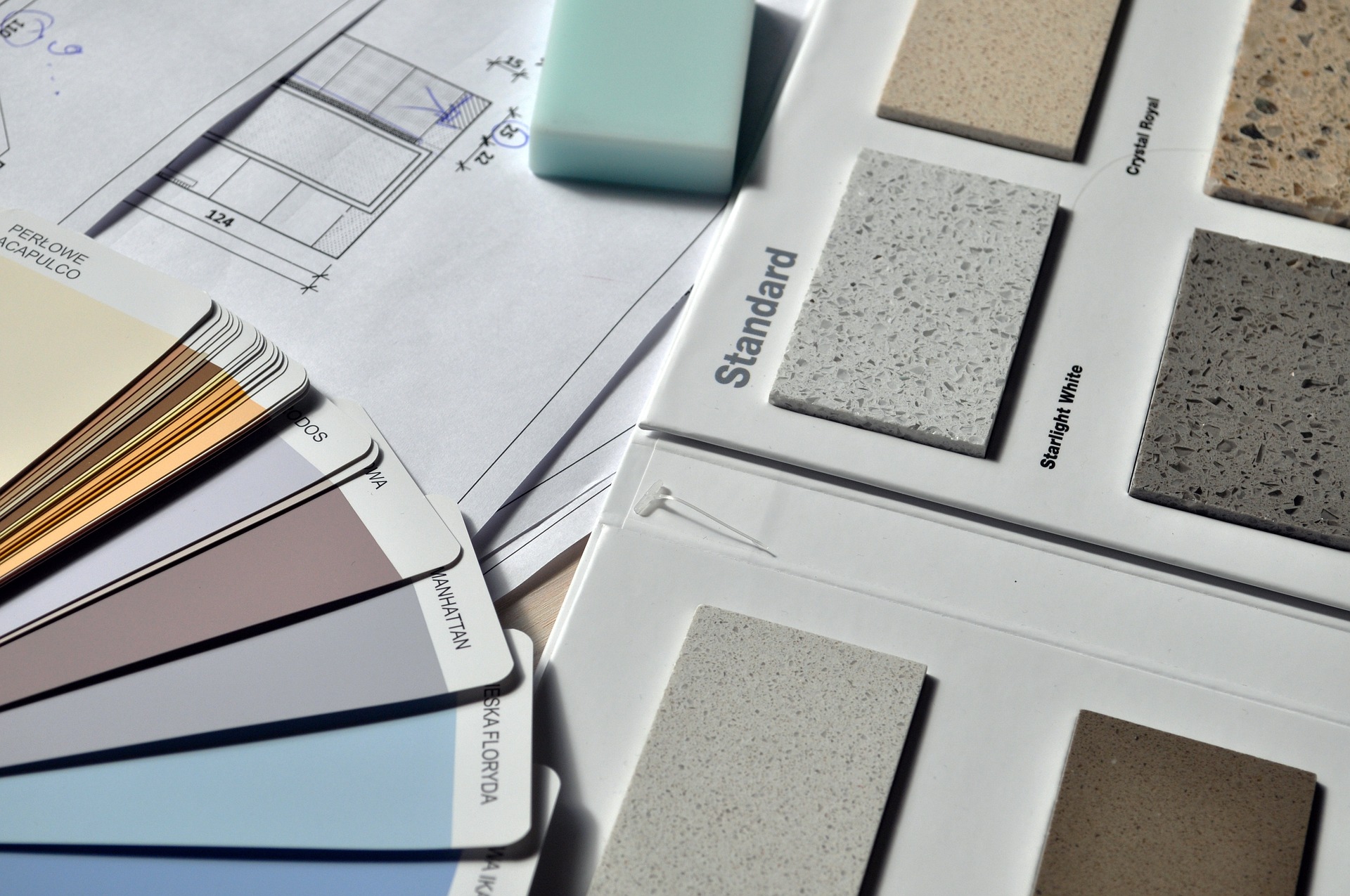 How Painting and Decorating Businesses can use Interior Design Advertising
Painting contractors and interior designers often work collaboratively towards the same end goal: A reimagined space that clients will enjoy.
Interior design advertising can inspire many paint company business owners to look differently at brand positioning and lead generation. Consider what marketing ideas work best for interior designers when building your own advertising strategy.
What businesses can learn from interior design advertising
Painting contractors can model many of their advertising strategies after interior design companies. Consider the following tactics used by many interior designers:
Visuals are important: Feature your best projects in an online gallery and across social media channels. Use high-quality images — potential customers will be influenced by what they see.
Referrals and reviews will get you new customers: Satisfied customers love to tell others about their positive experiences. Encourage it with a referral program or ask those customers to leave a review online.
Social media matters: Use before-and-after photos and videos as a brand-building tool. Showcase your best work and encourage your customers to tag your business on social media.
Your reputation is everything: Lead with reliability and professionalism and let your skills speak for themselves.
Why visuals are important for painting and decorating businesses
Interior designers and painters who run small businesses have a lot in common, from managing subcontractors and client interactions to organizing the company with an eye on growth. The biggest shared commonality is that both design and painting industries can showcase their work visually with photos and videos.
Compelling visuals are an easy way to draw attention to your projects. Professional painters can leverage the opportunities for visual content on social media, in an online portfolio and paid media.
It's worthwhile to hire a professional photographer to take high-quality before-and-after images of your spaces. A skilled photographer will pay close attention to the quality of colors and lighting that will make your paint job look as good on screen as it does in person.
Take your marketing to the next level: Think like an interior designer
Re-evaluate your company's positioning and reach a new tier of clientele. These marketing strategies used by interior designers can also help market painting services.
Feature images on your website
Build an online gallery or portfolio on your website and showcase your projects on social media. Many new customers are influenced by visuals you share from previous jobs. Make sure the gallery is optimized for both desktop and mobile devices.
Adding image metadata and captions can also help boost organic search engine optimization (SEO).
Get active on social media
From Pinterest to Instagram to TikTok, the best interior designers cover their bases with social media marketing. Before-and-after photos are compelling — any painter will agree that a fresh coat of paint can transform a space.
Build social media business profiles that make sense for your audience. Use different channels to share your painting or design projects and invite your customers to tag your business accounts in their photos on social media.
Use paid media campaigns for lead generation
Pay-per-click (PPC) advertising can help you compete in your local market. Tailor your campaign keywords to target potential customers interested in interior design and use it as a lead generation tool. Search campaigns can help your painting company rise to the top of search results.
Display campaigns are an opportunity to show off your best, most compelling images and support brand awareness in your target market. Including a lead gen form in your ads can also help increase conversions.
Participate in your community
Decorators and painters alike should take part in community events like home shows. These popular events are an opportunity to showcase an eye for design, quality work and unique paint treatments and finishes. Sponsoring a home show is another way to get your company name in front of a large audience or in an online directory that lists partners.
Test traditional marketing efforts
Promoting your painting company on a local level can also benefit from traditional door-to-door marketing. Interior designers and painters alike can use lawn signs and business cards. These tools can boost awareness and recall of your business name in your local area.
You may even find some new partnerships with local interior design firms. Work together and refer potential customers to each other.
Get client reviews
Testimonials and online reviews will boost your brand's reputation, build authenticity and drive customer trust. Ask your satisfied customers to leave a review sharing the experience they had with your business.
Word-of-mouth is great, but you can also lean on an automated review collection strategy to build a positive rating on review sites such as Google Business Profile and Facebook.
Improve your business marketing using Broadly's suite of software services
Broadly can help you transform your marketing strategy with smart tactics. We specialize in helping businesses across industries become trusted, successful brands. It's critical for painting companies and designers to look closely at their marketing strategies.
With Broadly's suite of marketing tools, you can increase brand awareness, optimize your online presence and fill your pipeline with new painting leads.
Revitalize your painting business's marketing plans with Broadly.
See what Broadly can do for your business in just 30 days