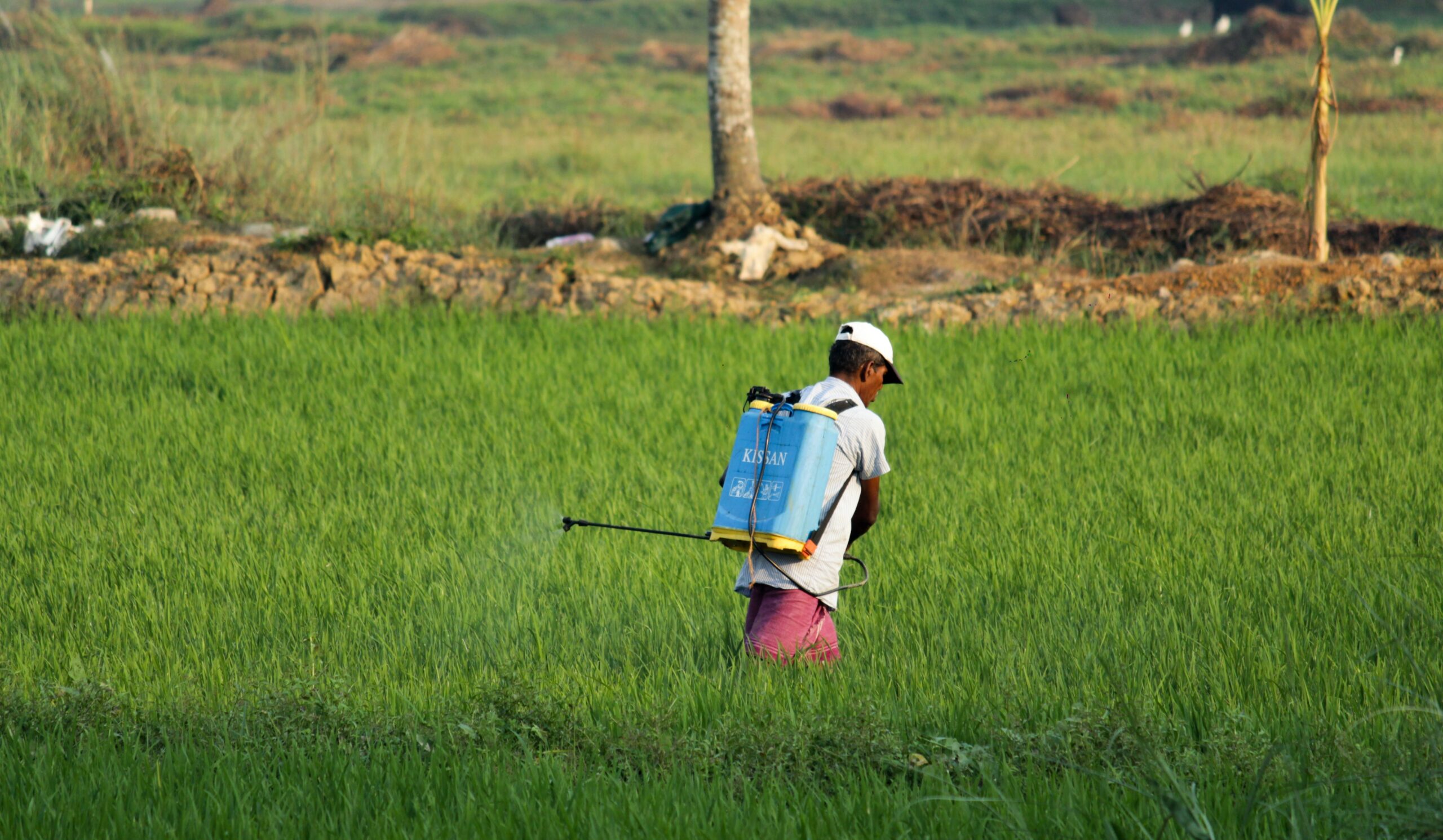 Pest control advertising ideas
According to IBIS World, the pest control industry has become a $20.4 billion industry, growing 1.2% in 2022 alone. That's good news for your pest control business — it means that there's demand and an increase in customers who need your services.
Such statistics highlight the importance of marketing and advertising for your small and local business to reach new customers. With an effective online marketing strategy, you can generate new leads and connect with new customers to build your business and fill your appointment books.
See what Broadly can do for your business in just 30 days
How do I get more customers for pest control?
Reaching potential customers for your pest control business starts with a detailed marketing plan. By focusing on techniques like digital marketing, you can increase your company's reach and drive lead generation.
From there, you will need to nurture those pest control leads to convert them into customers with tools like special offers, follow-ups and personalized engagement.
Advertising ideas for your pest control business
Developing a strategic marketing and advertising plan can help you to build your business. Here are some of the best pest control marketing ideas to help you get started.
Build a quality website
Your pest control website is really the hub of all your marketing and advertising efforts, so it's important to invest the time and money necessary to ensure that your website represents your business well.
If possible, hire a branding expert to help you develop a business logo and brand colors. This is also the time to refine your messaging, including your company's unique selling proposition, and ensure that your messaging is consistent across all your platforms.
Take the time to develop a website that is responsive and accessible on all mobile devices. Display your contact information prominently, so site visitors can easily reach out for additional information.
Develop an SEO strategy
A search engine optimization (SEO) strategy will help your business to appear higher in Google search results. Perform keyword research to determine the phrases your audience is most likely to search for and incorporate those phrases on your website and your blog.
Focusing on local search terms can help potential customers in your service area easily find your business.
Focus on reputation management
Managing your online reputation will also help you generate more leads. Positive reviews and customer testimonials act as social proof and build customer trust in your business.
Ask your current customers to leave you online reviews on your Google Business Profile (formerly Google My Business), your social media profiles and even directly on your website. Then, share those reviews in your marketing materials or display them prominently on your website landing pages so potential customers can easily find them.
Start with pay-per-click advertising
Pay-per-click (PPC) advertising will get your pest control ads in front of your target market. Whether you use Facebook Ads or Google Ads, PPC advertising allows you to market your company to consumers segmented based on demographic data, like their location and hobbies.
With this powerful form of online advertising, you can run ad campaigns with highly specific messaging designed to connect with your audience. You can create a landing page on your website to give leads who click on your ads a special offer, like a free pest inspection or a guide that answers their pest-related questions.
After you capture their contact information, you can follow up, add them into your marketing funnel and convert them into new customers.
Email marketing
Email marketing is a highly valuable marketing strategy. As you build up segmented email lists, you can send those lists highly personalized emails.
For example, you might follow up with customers a month after their appointments to check in or reach out to customers who haven't scheduled an appointment in a year to offer an annual pest check. Email marketing campaigns offer a convenient way to stay present in customers' minds, so your business is the first one they think of when they have a pest problem.
Leverage other platforms and strategies
There are plenty of other platforms and marketing strategies you can do to increase your reach with your target audience. Social media marketing lets you connect with local homeowners and business owners. Creating engaging infographics and valuable content like online videos can help you establish yourself as a trusted expert in the pest control space.
Find and convert more leads for your business with help from Broadly
These pest control marketing strategies are highly effective, and you can incorporate all of them into your advertising and marketing strategy. But managing marketing and advertising campaigns can be a lot, especially when you're also managing your business. Broadly can help.
Offering everything from responsive website design to online reputation management, Broadly gives you the support you need to effectively generate and convert leads to grow your pest control business.
Want to see the difference Broadly can make in your marketing and advertising?
See what Broadly can do for your business in just 30 days