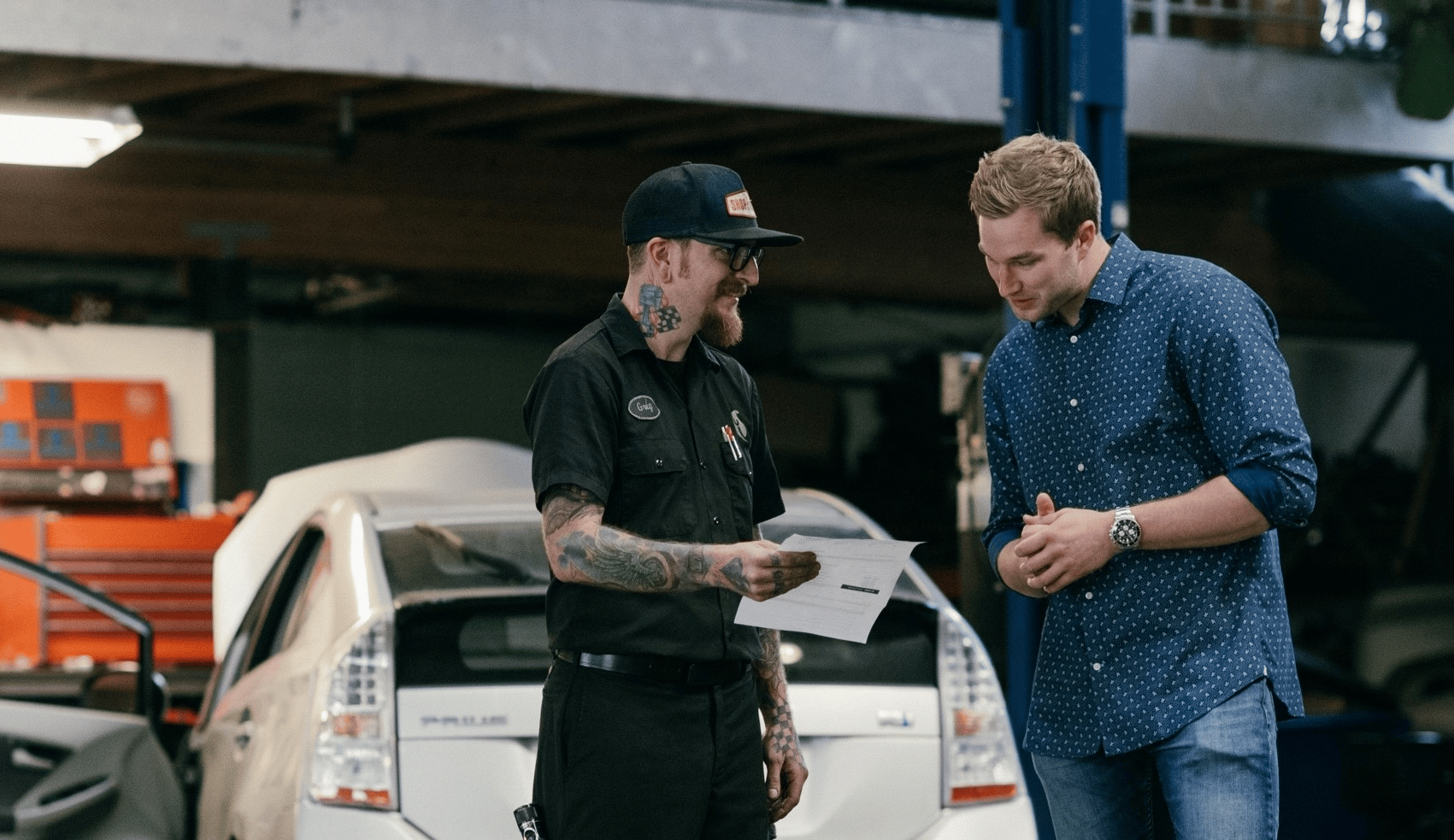 How to build trust with customers as a local small business
This piece was written by Roxanne Doche, Marketing director for Shop-Ware, the leading shop management system. Learn more at GetShopWare.com.
You've all heard the stories of auto repair businesses that cranked up a bill or replaced parts that ran just fine. But what about all the honesty and upfront shop owners who safely get customers back on the road for a good price?
Current customers are more likely to share negative stories about service, unless you give them a reason to build trust throughout the customer journey. And using convenient and transparent auto shop software can help you with customer retention.
According to AAA, U.S. drivers, consumer trust is low for repair shops based on the perception that they:
Recommending products and services customers don't need (76%)
Overcharge customers (73%)
Created negative past experiences for customers (63%)
Didn't do work correctly (49%)
How to build customer trust
Overall, a customer will feel uncomfortable about how little they know about cars and how to advocate for fair repairs. In fact, some customers will even pay too much for a product or service, rather than admit they don't understand what a mechanic tells them. Then they regret the expense and complain about it to their friends.
Statistically, Baby Boomers are twice as likely to trust auto repair businesses compared to more modern customers, such as Millennials and Gen-Xers. Therefore, using technology that shares more information will help in building trust and maintaining customer trust.
So, how do you generate trust? You show existing customers:
Why they need repairs
How you build the estimate
Positive reviews from other customers
Once you win them over, most customers will remain loyal until you give them a reason not to. By showing the value you add to their lives, you strengthen those bonds.
To start with, you want to tap into what prompted the customers to come to your shop. For example, they want to know what is causing that weird sound and hear that you have the product or service to fix it.
Most of all, they want to know that you have their best interests at heart. After all, they simply want their vehicle to get them to work or to and from their child's daycare on time. Also, they want to know how much it will cost and why you reached that price.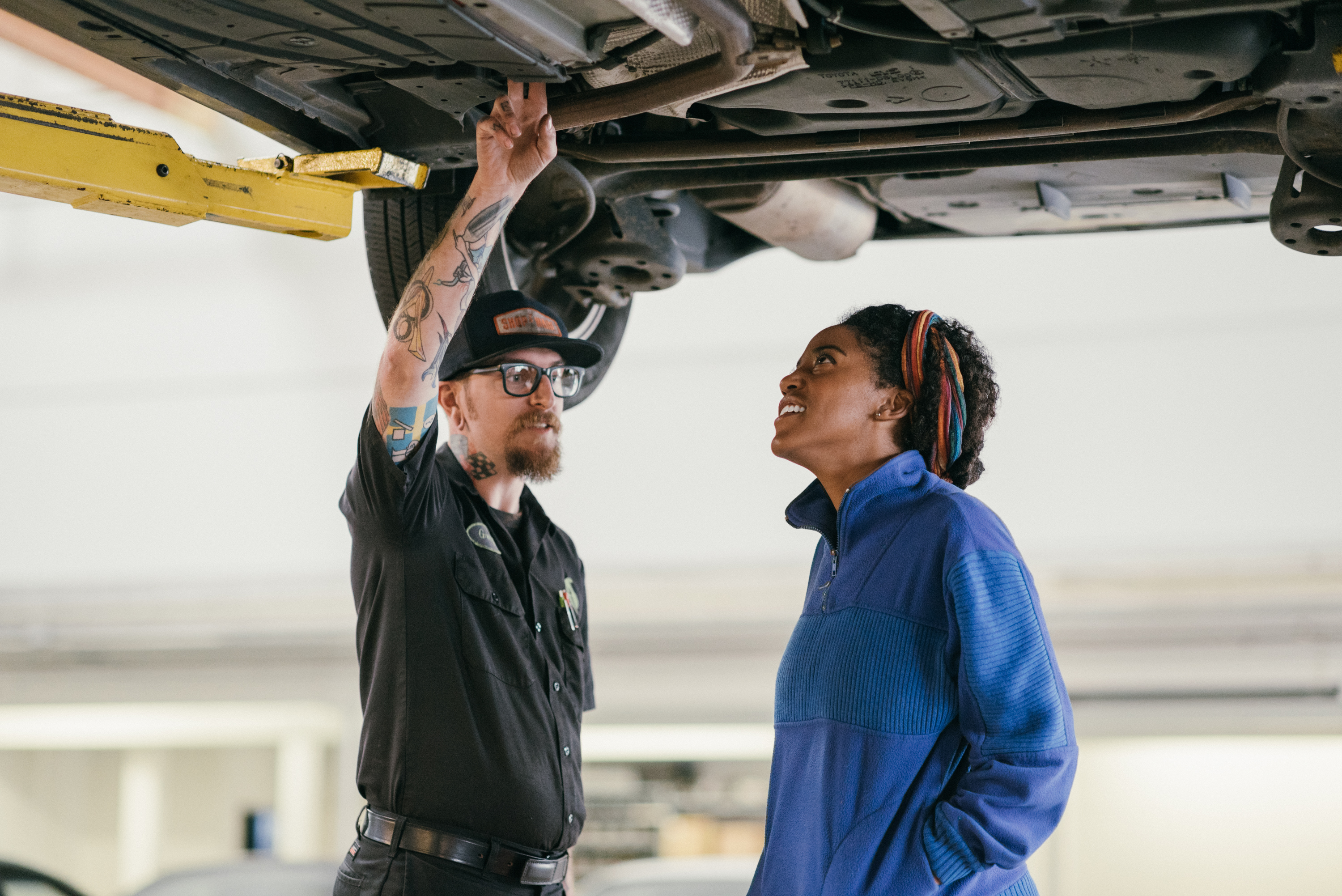 Why do they need this repair?
Previously, auto repair technicians were building trust by taking a car owner under a hoist to show them worn brake pads or a rusted exhaust clamp. You could explain it to them over the phone, but it takes seconds for an image to tell the story.
For people who are used to documenting every aspect of their lives on social media, they welcome a video taken from under the hood. That way, they can show it to a friend or family member who knows cars better, reinforcing that you're offering a valid repair.
As a result, customers trust and will accept that they need to make this repair for their own safety. For those that are wary of the constant upsell, this refocuses them on their personal priorities.
Even better, you can offer the customer a chance to fix their car before it falls into further disrepair. Smart automotive shop software surfaces past recommendations each time a customer checks in, so you can remind them what's needed. (With Shop-Ware, it shows up at the top of the screen so it cannot be missed.)
Gain trust from more customers
When shops send out notes, they can also include a menu of future repair recommendations. That way, customers don't get blind-sided by a large bill for brakes since they could see it coming. They may surprise you by offering to take care of it sooner, putting that revenue into your shop even sooner.
By letting them make the choice, customers don't feel they are 'being sold.' That change of onus has them asking you to do the work, rather than you pitching it.
We've found that businesses that use Shop-Ware get a 'yes' response 89 percent of the time. That customer trust leads to an average repair order increase of 20 percent.
At the same time, a smart shop management system feeds customers a list of upcoming service needs. This creates a menu of options that they can choose to have completed now or later.
When this message arises from auto repair software, customers may surprise you. If they see a chance to disrupt their days less often by completing two services at once, they often jump on it.
Build customer trust by showing steps in an estimate
When customers shop around, they may find another mechanic offering a cheaper quote, then wondering why you quoted the price you did. Sadly, businesses that undercut pricing for a short-term win hurt the auto repair industry and their own lasting relationships with customers.
Thankfully, auto shop software shows customers how you came up with the actual cost for labor and parts. You can even attach the quotes for each part, then add the number of hours the job will take. When shop management software shows images of a tie rod or flange bolt from a trusted supplier, it reinforces your expertise.
Creating an estimate could be an onerous process without the tools of modern automotive repair software. However, your sales team can use 'canned jobs' based on a vehicle's make, model, year and engine size. If you specialize in certain vehicles, you'll never have to start a repair order from scratch again!
Customers can also decide how they will receive an estimate so they can share it with their spouse or insurance company. Send it via phone calls, email, text or live chat so they can use the channels they prefer. That way, they learn to trust businesses that provide a comfort level and additional convenience.
When it comes to payment, you also want to focus on maintaining a positive relationship. Since customers knows the cost, they should be ready to settle up. Again, by offering options like remote payments, which are preferred by younger generations, you offer another level of exceptional customer service.
Leverage customer trust from other customers
As always, customers are more likely to complain about a bad service at a small business than rave about a good one. As a result, people tend to leave reviews about overpriced services than personal recommendations about fair ones. These days, word of mouth has evolved its positive impact from in-person reviews to online review management.
How do you inspire local marketing that encourages people to share positive reviews?
This begins by earning customer trust with the interactive nature of your auto shop's website and social media. It also includes:
Ease of leaving online reviews
Having a presence on various review and social media sites
Responding to negative and positive reviews
When prospective customers see others offering good reviews on Google, Yelp, and even social media sites like Facebook, they will be more likely to support those small businesses. After all, happy customers generating social proof makes for a successful business.
Given the value of these statements, don't be shy to request reviews head on to build trust. If you've done a good job and followed all the tips above, you have certainly earned them and the long-term success they produce!
See what Broadly can do for your business in just 30 days